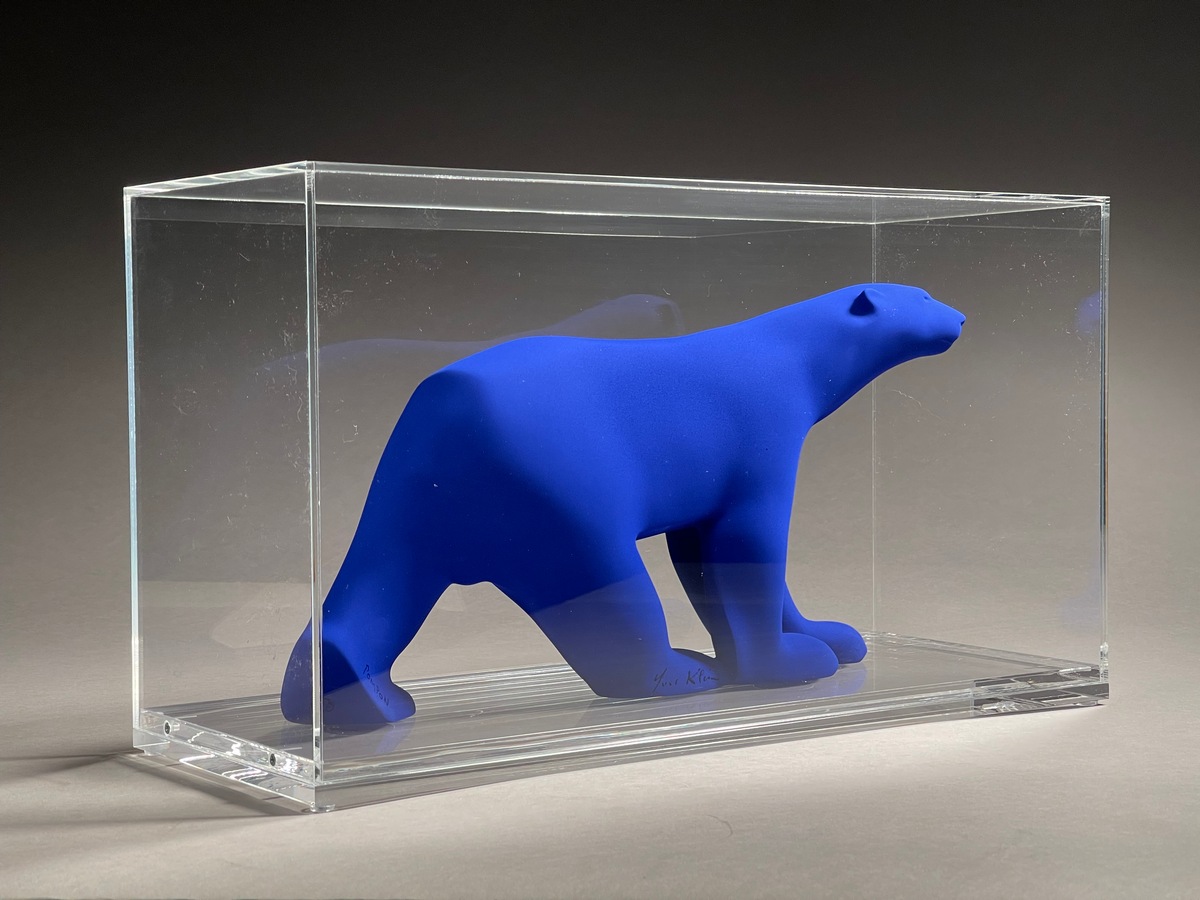 Yves Klein tirelessly sought the essence of art and wanted to expose its immateriality. The artist thus found in sculpture a true space of freedom where the monochrome permeates the three-dimensional space.
In 1962 Yves Klein covered universally admired masterpieces with his IKB blue: the Venus of Alexandria, the Victory of Samothrace or Michelangelo's Dying Slave. They become incarnate objects, sensitive presences.
In 2022, 100 years after its success at the Salon d'Automne, François Pompon's White Bear meets Yves Klein's Blue. One has captured the essence of form, the other that of color and beyond, the essence of art.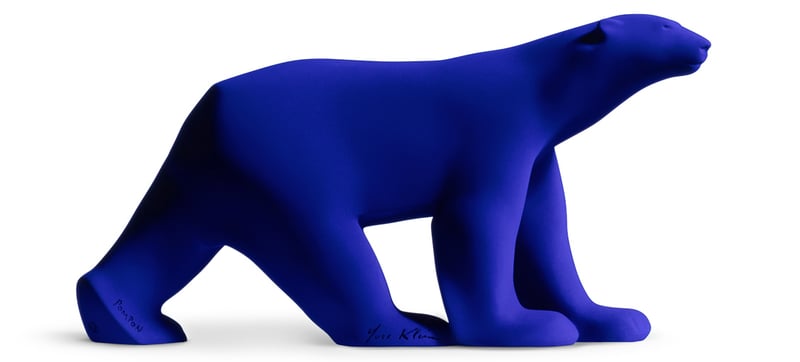 L'ours Pompon
Handmade resin made from an original mould of François Pompon's polar bear - Limited edition of 999 ex
27cm x 49cm x 19cm
available