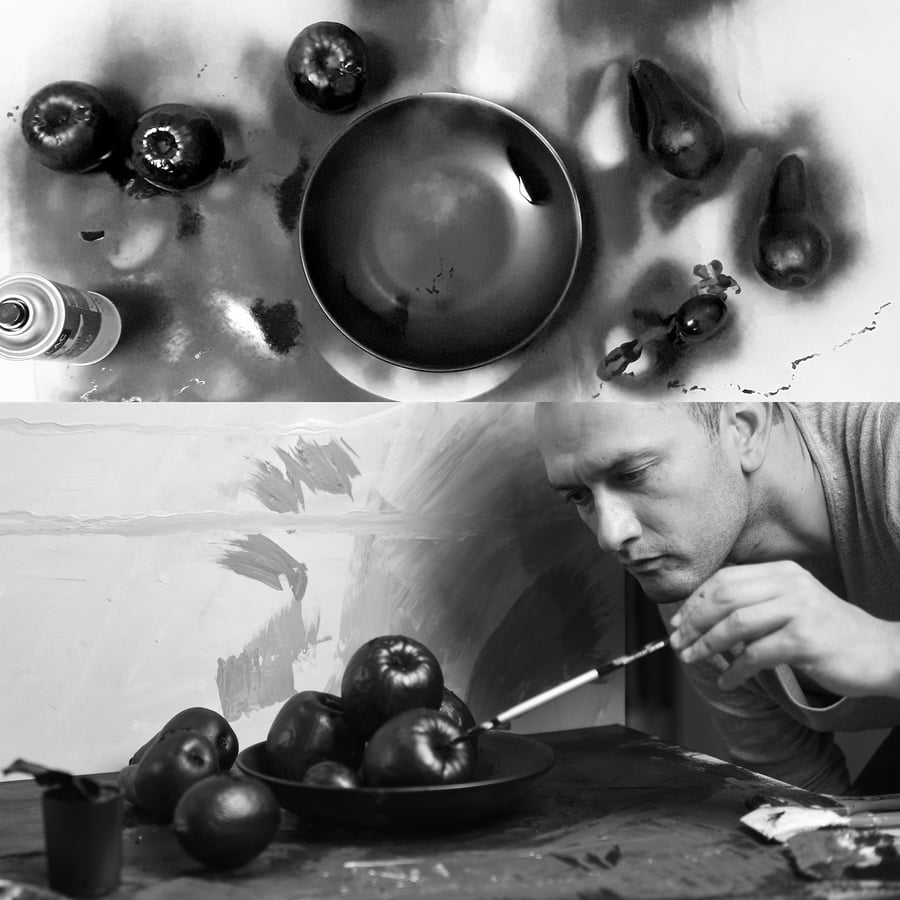 Grégoire Soussan is a French artist-photographer born in Bordeaux in 1975. At the age of 14 he became fascinated by photography, taking his first shots on the island of Saint Martin, where he spent his childhood.
Later, he photographs leading figures, including Henri Salvador, John Travolta, Penelope Cruz, Zinédine Zidane and Mikhail Gorbachev.
After years of discipline and extreme rigor, he became an artist, art having become for him the only means of expression capable of addressing the various ideas by which he was fascinated. In effect, Grégoire, the sole author of all his photographs, believes that his images should not mirror a pre-existing discourse but, instead, create a discourse of their own.
He was revealed to the public in a personal exhibition following Lionel Estève and John Armleder at the Château de Vert Mont, in which he proposed a dialogue between painting and photography. Soussan's idea of placing a nude under Armleder's paintings had a great impact, the charm and sensuality of the model combining with the voluptuousness and intelligence of the paintings. With his outstanding photography, Grégoire gave life to the paintings and magnified the role of photography.
Exploiting the perfection of the medium and applying an intense level of creativity, Soussan produces vibrant photographs shot through with a powerful humanity and a sense of humor that sometimes flirts with provocation. Every one of his images tells a story
or reroutes History, questioning our perception of reality and fiction, of the forbidden and the banal, of the iconic and the symbolic, and of uniformity and diversity..
For the work " Mayan Vibration " Grégoire uses underwater photography in the "Cenotes" caves of quintana roo in Mexico. Re-illuminating with waterproof lamps to make images look like paintings. Boredom and repetition are terms that must be banished in any definition not only of his art but also of his life. Learning and unlearning and ensuring that technique is a servant of creativity are the only watchwords.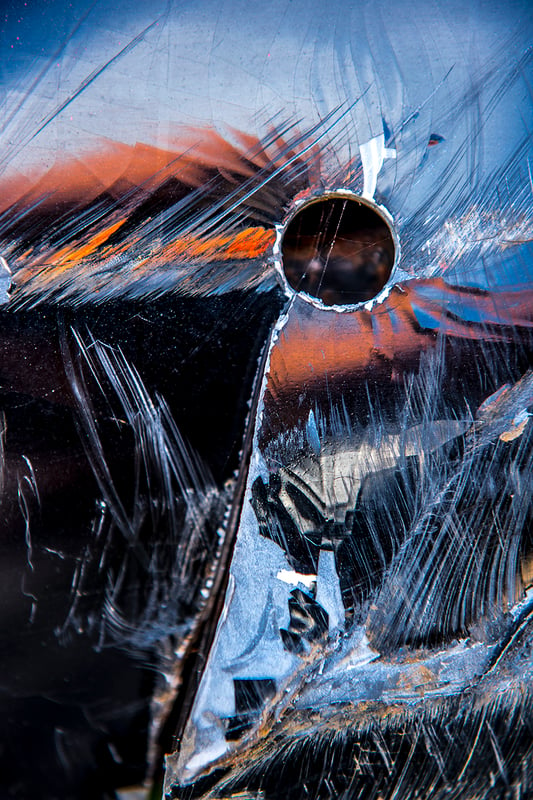 The Beautiful Chaos - Galactic
Photography - Original edition 8 ex + 3 AP
80cm x 120cm
available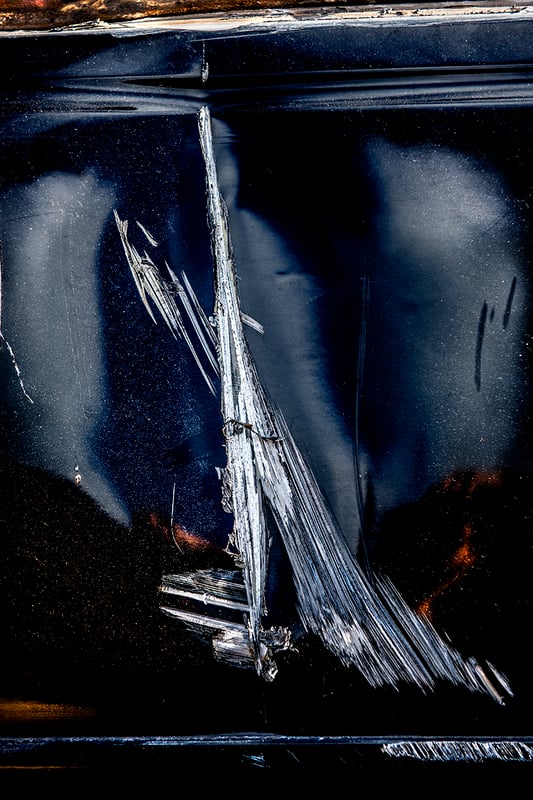 The Beautiful Chaos - Stardust
Photography - Original edition 8 ex + 2 AP
80cm x 120cm
available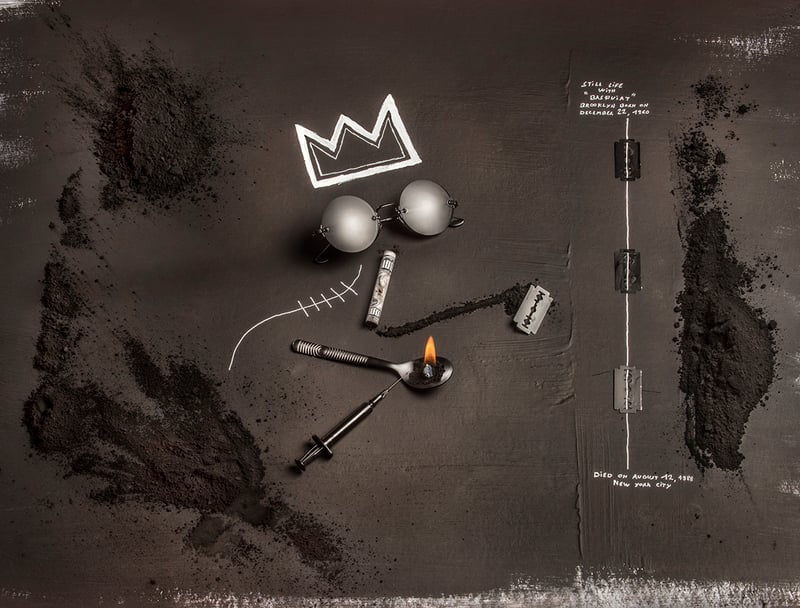 Still Burn - Tribute to Basquiat
Photography - Original edition 12 ex + 3 AP
91cm x 120cm
available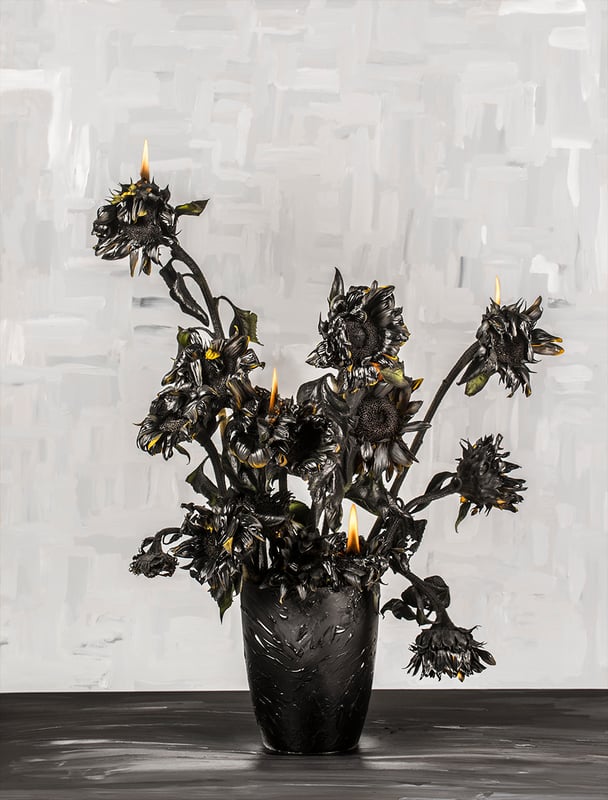 Still Burn - Les Tournesols
Photography - Original edition 10 ex + 3 AP
91cm x 120cm
available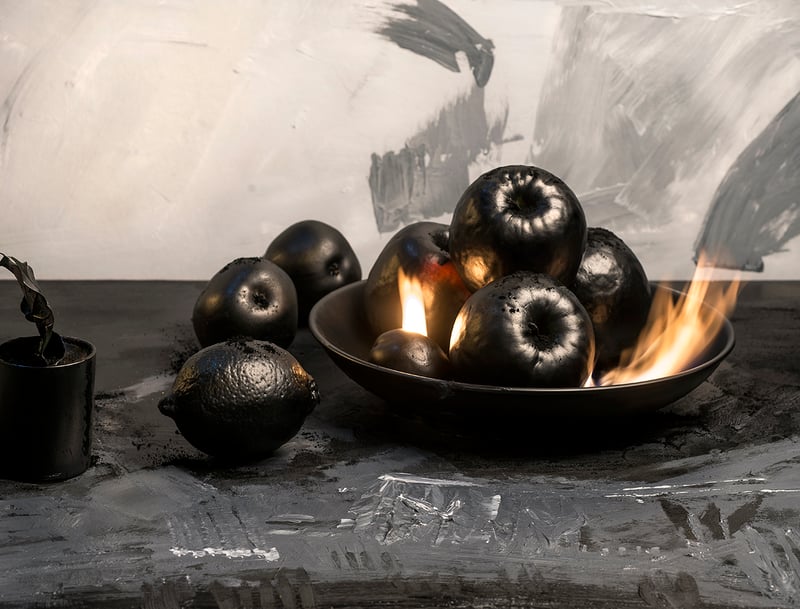 Still Burn - Still life with apples after Cezanne
Photography - Original edition 12 ex + 2 AP
91cm x 120cm
available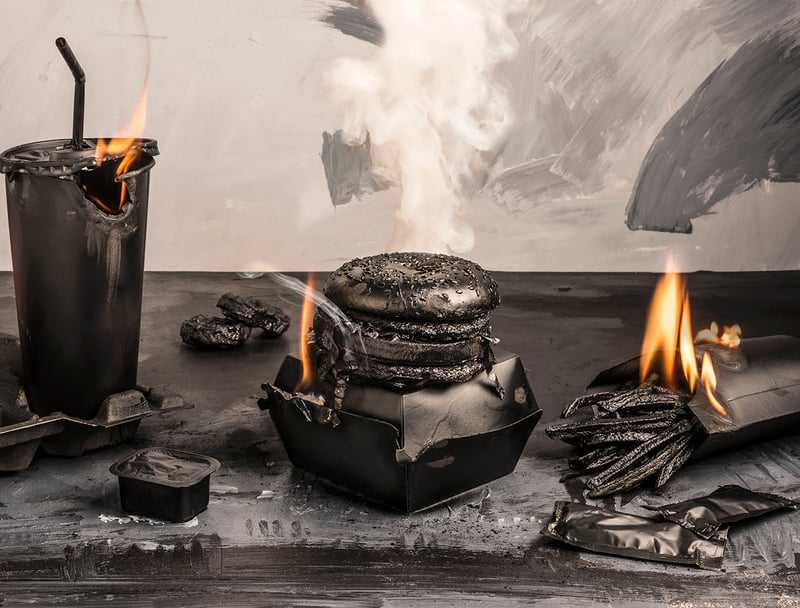 Still Burn - Still life with Mac Donald
Photography - Original edition 12 ex + 2 AP
91cm x 120cm
available