David LaChapelle is a celebrated American photographer and video artist. He is perhaps best known for his commercial fashion portraits of celebrities and models such as Amanda Lepore and Angelina Jolie. LaChapelle's signature blend of colorful, conceptual imagery bears the influence of both Surrealism and Pop Art. Often humorous or provocative, his use of full or partial nudity in numerous advertisements and editorial shoots prompted Helmut Newton to remark, "A lot of the nudity is just gratuitous. But someone who makes me laugh is David LaChapelle. I think he's very bright, very funny, and good." An avid consumer of pop culture, LaChapelle is also inspired by the breadth of art history, frequently evoking the compositions or poses of Renaissance paintings. Born on March 11, 1963 in Fairfield, CT, LaChapelle's early work was noticed by Andy Warhol, who then offered him a job at Interview Magazine in the 1980s. His photographs are included in the collections of the Los Angeles County Museum of Art, the National Portrait Gallery in London, and the Tel Aviv Museum of Art, among others. He currently lives and works in New York, NY.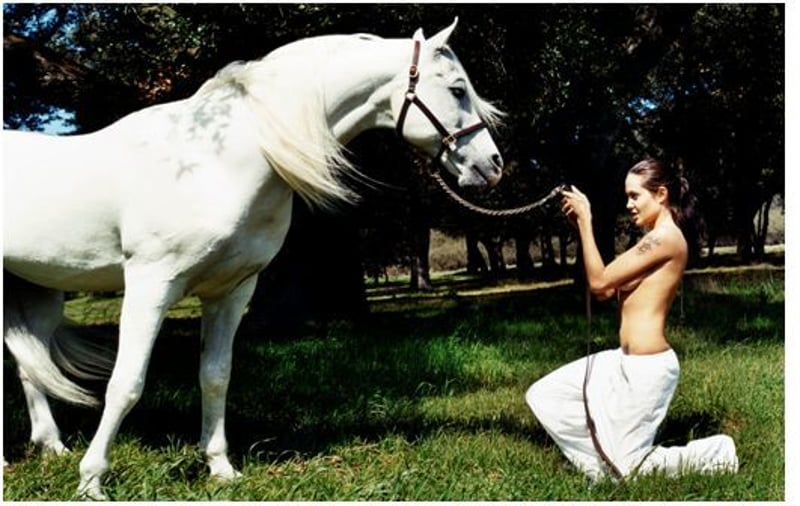 Angelina Jolie with horse in meadow
c-print, diassec monting - Limited edition of 10 ex.
50cm x 60cm x 2cm
available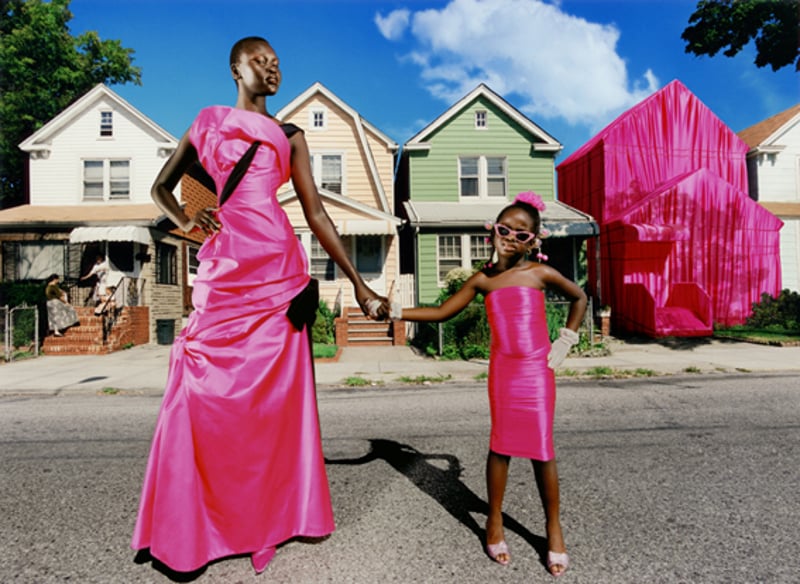 This is my house
c-print, diassec monting - Limited edition of 14 ex.
76cm x 100cm
available