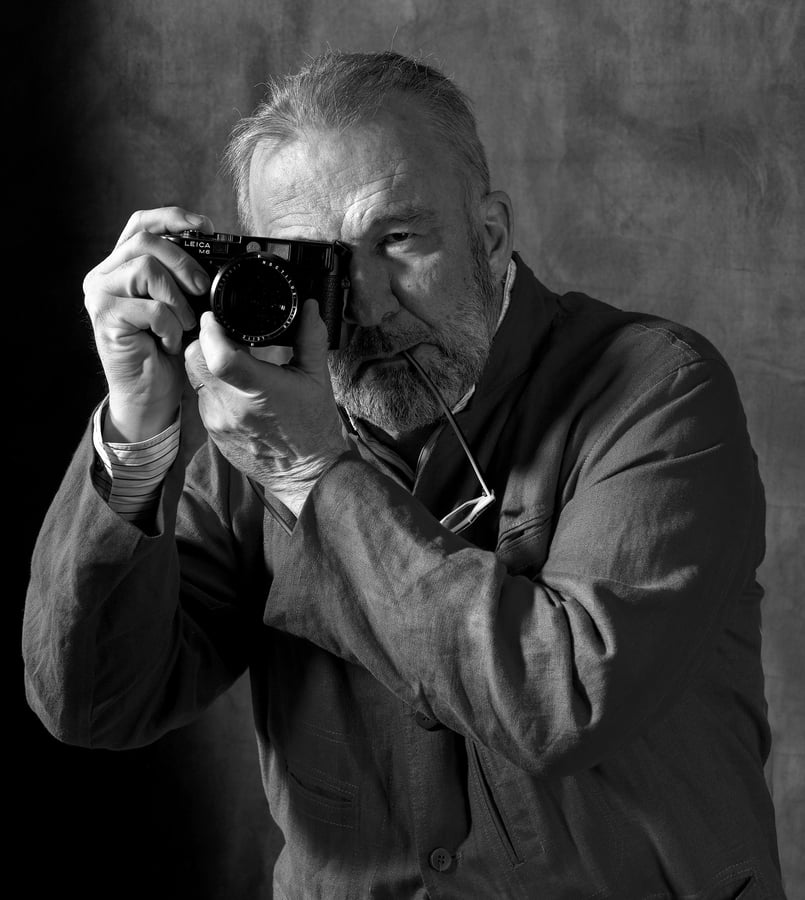 Jean-François Rauzier, born in 1952, is a French visual photographer. He lives and works in Paris. He is the creator of Hyperphotography.


In 1976, Jean-François Rauzier joined the École nationale supérieure Louis-Lumière. He worked for 30 years as an advertising photographer, while at the same time developing his own creative work.

A precursor of digital assembly, it was in 2002 that his artistic work took a radical turn: he invented the concept of the Hyperphoto and found the culmination of his approach. This concept allows him to do the impossible: to combine the infinitely large and the infinitely small in the same image, out of time. It is in the juxtaposition, duplication, twisting of images that he finds the means to reproduce human vision most faithfully, generating a veritable digital puzzle whose pieces, cut out, "redrawn", are grafted on as the artist's imagination dictates.

Known for his imaginary architectures and for his numerous cultural and popular references, he thus transforms the built remains into real utopias and questions the city of tomorrow, our place in the modern world, through different construction schemes. Described as a "re-enchanter of reality" by the art critic and curator Damien Sausset and attached to the "digital baroque" artists by the curator Régis Cotentin, he has been exhibited in various international institutions (Annenberg Foundation in Los Angeles, Palais des Beaux-Arts in Lille, MOMA in Moscow, Botanical Cultural Center in Brussels, etc.) and is present in contemporary art collections (Louis Vuitton, Institut Culturel B. Magrez, Ville de Versailles, etc.).

Passionate about travel, he reinterprets the architectural heritage of the countries and cities he has visited: Kazakhstan (2016), Azerbaijan (2016), Brazil (2015), Beijing (2012), Russia (2011), Spain (2011), Abu Dhabi (2011), Detroit (2011), Istanbul (2010), Versailles (2009).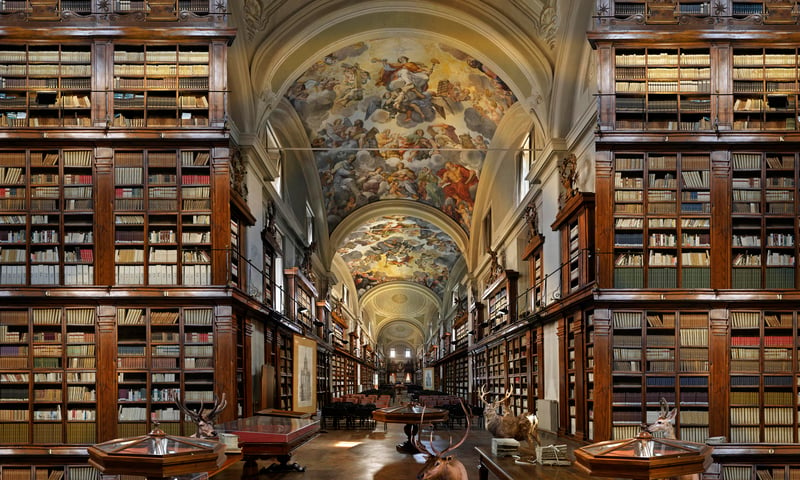 Alessandrina
Photography on dibond - Original edition 8 ex + 2 AP
150cm x 250cm x 2cm
available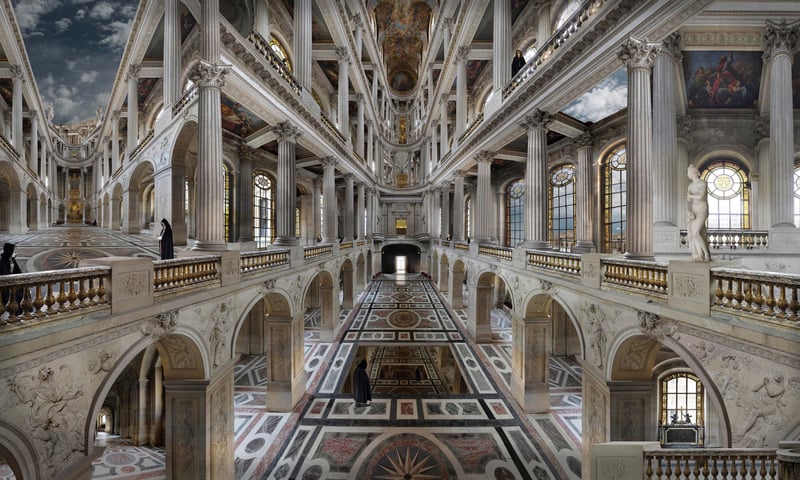 Chapelle royale
Photography on dibond - Original edition 8 ex + 2 AP
150cm x 250cm x 2cm
available
Hoquetons
Photography on dibond - Original edition 8 ex + 2 AP
180cm x 300cm x 2cm
available
Babylone blanche
Photography on dibond - Original edition 8 ex + 2 AP
150cm x 250cm x 2cm
available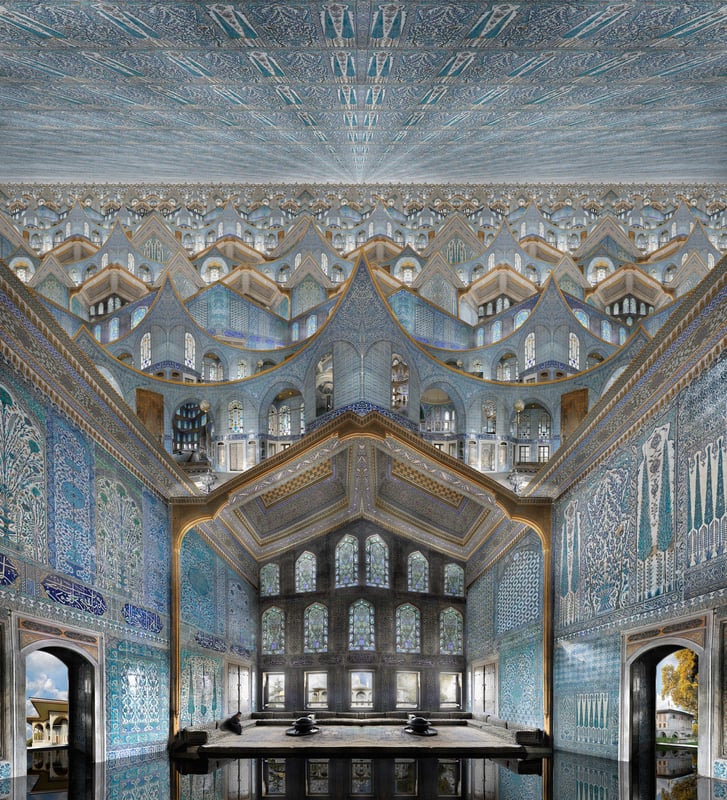 Harem 3
Photography on dibond - Original edition 8 ex + 2 AP
180cm x 190cm x 2cm
available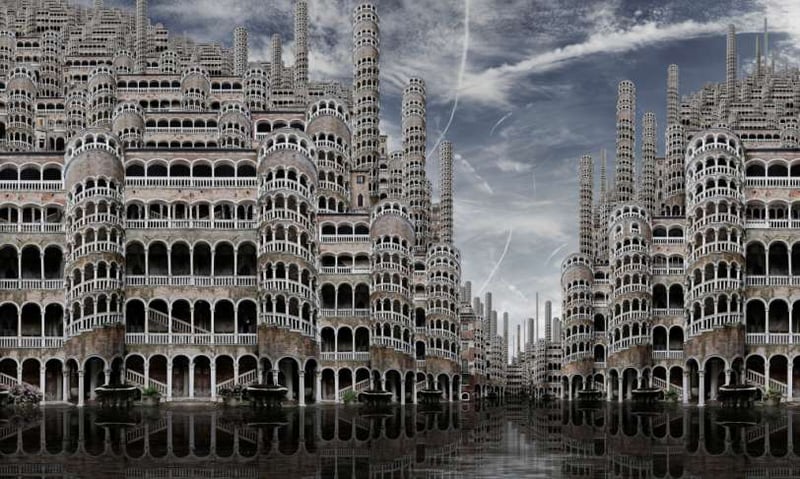 Scala del Bovolo
Photography on dibond - Original edition 8 ex + 2 AP
150cm x 250cm x 2cm
available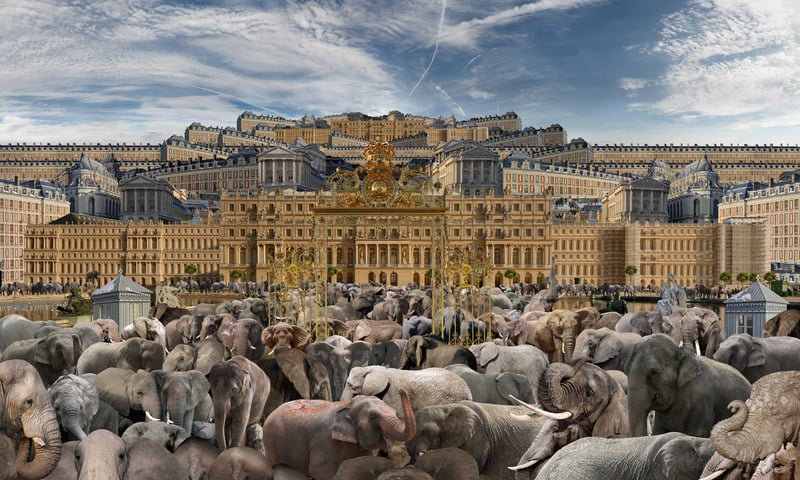 Invités d'honneur
Photography on dibond - Original edition 8 ex + 2 AP
150cm x 250cm x 2cm
available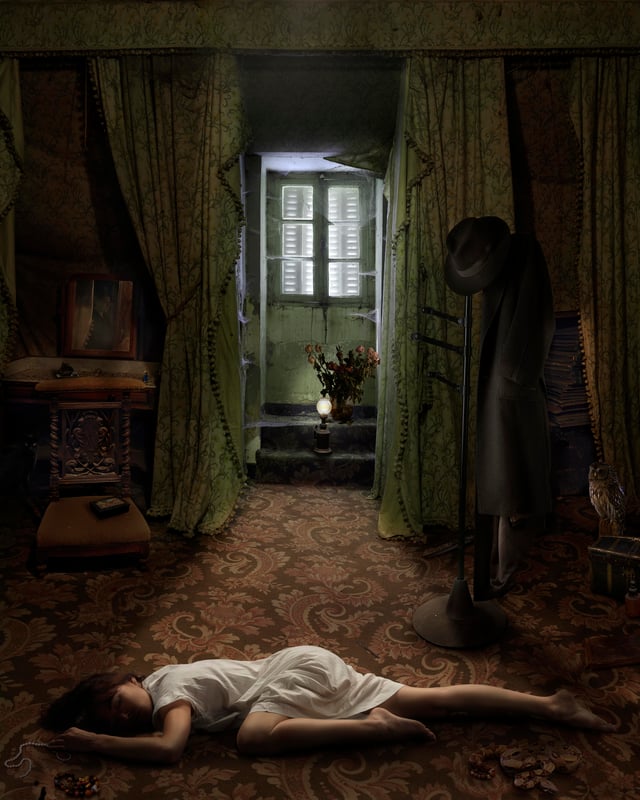 Gwenola, 2008
Photography on dibond - Original edition 8 ex + 2 AP
150cm x 120cm
available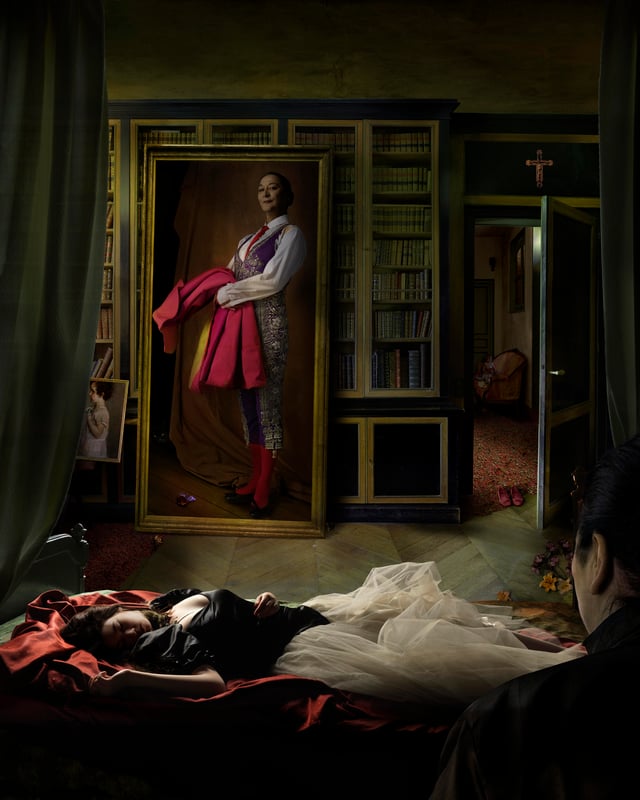 Rose noire, 2008
Photography on dibond - Original edition 8 ex + 2 AP
150cm x 120cm
available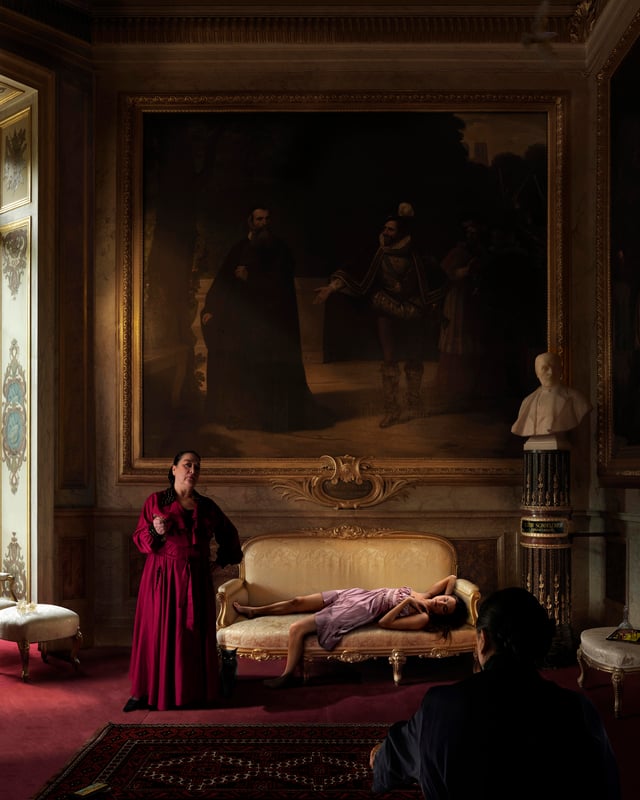 Victoria, 2008
Photography on dibond - Original edition 8 ex + 2 AP
150cm x 120cm
available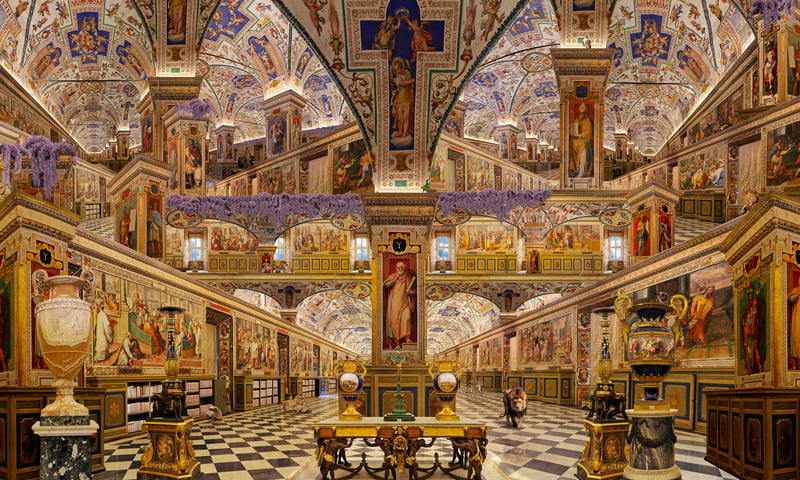 Vatican, 2011
Photography on dibond - Original edition 8 ex + 2 AP
108cm x 180cm
available
180cm x 300cm
available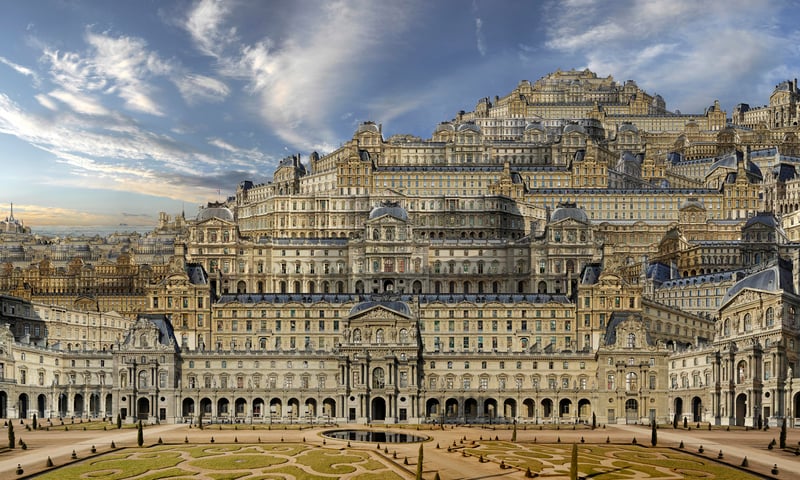 Louvre
Photography on dibond - Original edition 8 ex + 2 AP
180cm x 300cm
available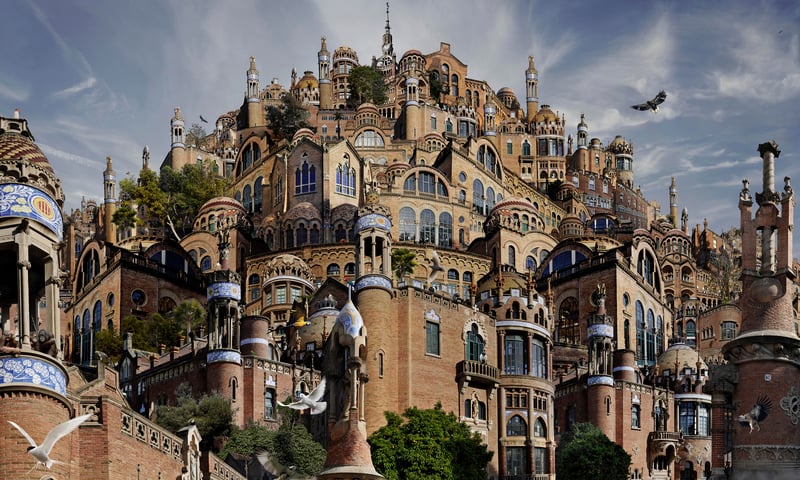 San Pau
Photography on dibond - Original edition 8 ex + 2 AP
180cm x 300cm
available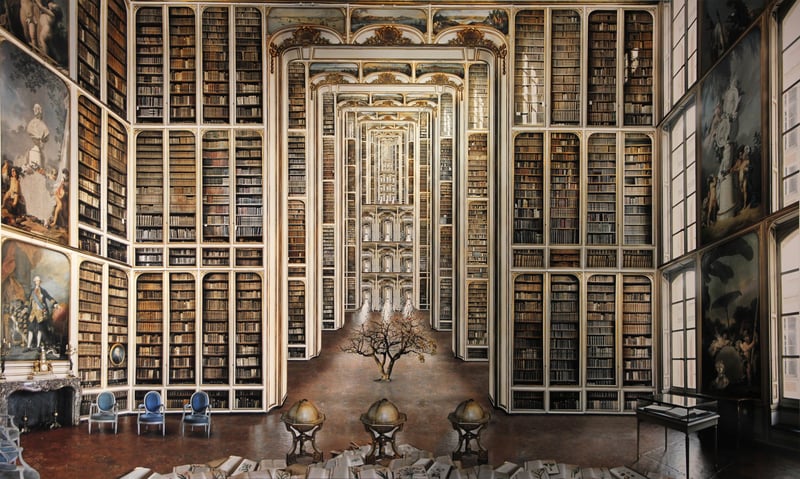 Galerie des affaires étrangères, 2010
Photography on dibond - Original edition 8 ex + 2 AP
150cm x 250cm
available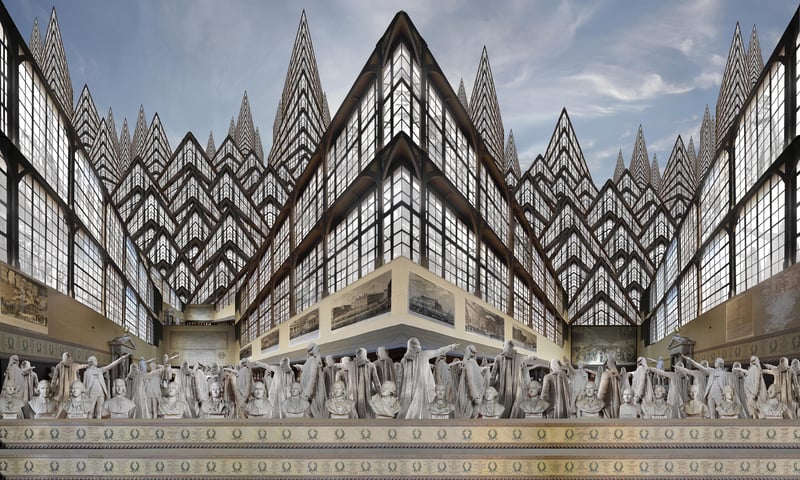 Jeu de Paume
Photography on dibond - Original edition 8 ex + 2 AP
150cm x 250cm
available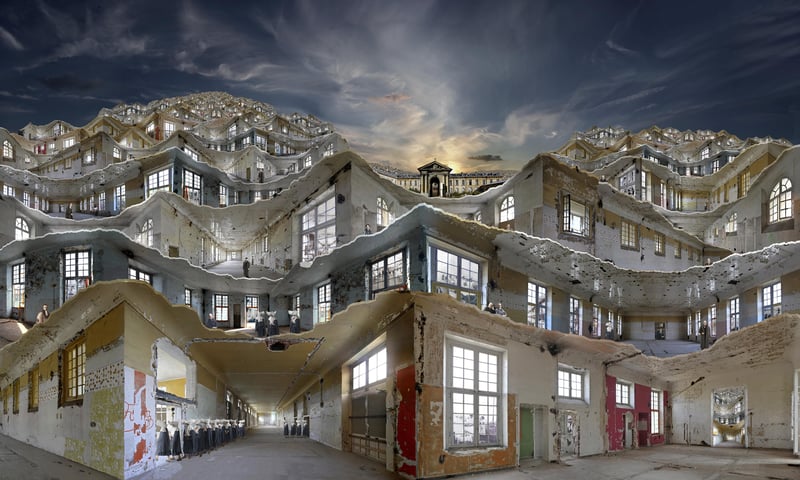 Richaud, 2011
Photography on dibond - Original edition 8 ex + 2 AP
150cm x 250cm
available