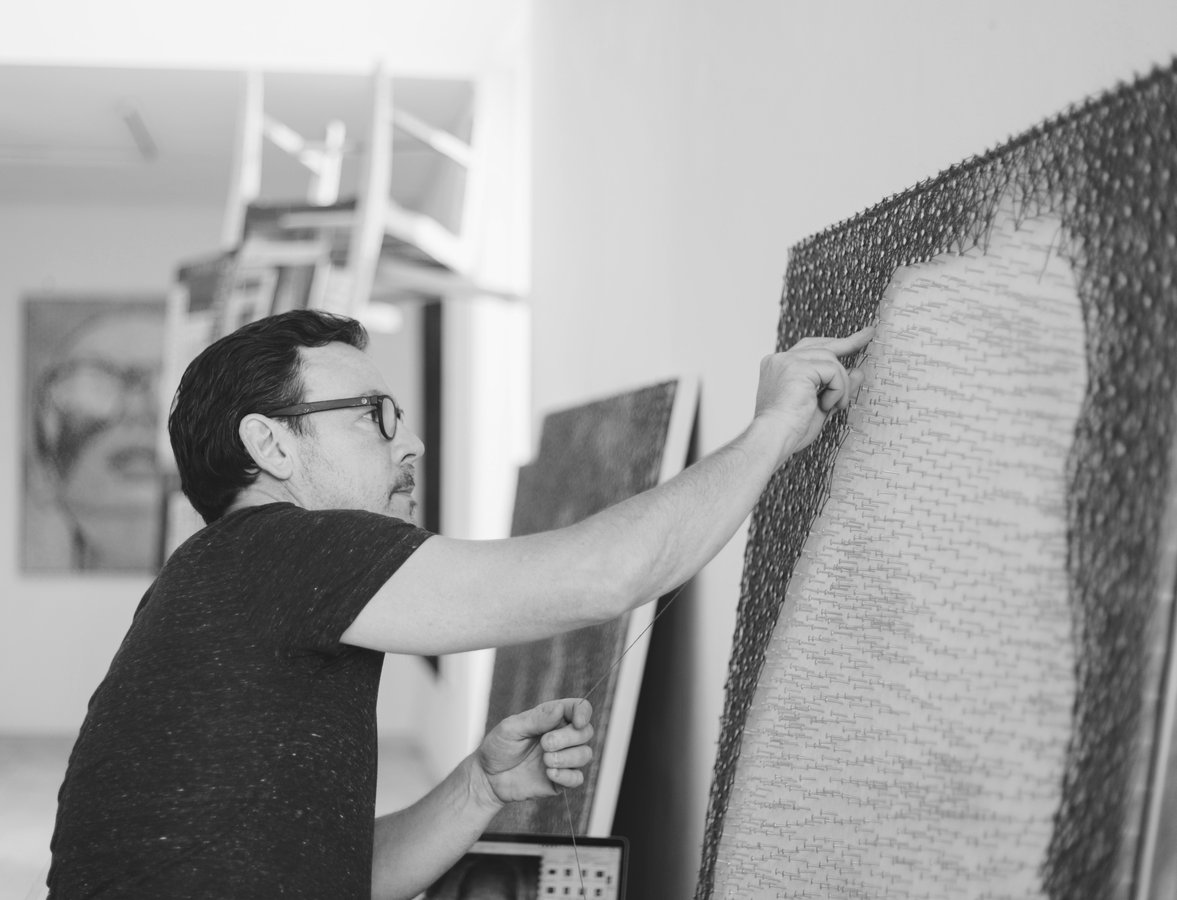 Born and raised in The Haque (1970) where he studied art, design and photography at the RTO in Rotterdam, he moved to Antwerp working as a creative director and bill-board artist while further developing his technique and style as a fine artist. After several years in Belgium and a year travelling trough Asian and the Middle East, he settled down in Spain where he dedicated his career to the making of fine arts and mentoring others artists and constantly exhibiting to high acclaim. Jantzen has since shown and sold his work in galleries throughout Europe and the United States and has been presents at numerous international art fairs in London, Amsterdam, Singapore, New York and Miami.
His work has consistently explored the dialogue of narrative tropes in an image soaked contemporary environment. Early works found pop-inspired imagery creating new contexts from photo-journalism and advertising with highly detailed enlarged objects placed out of their environment. Successive shows move on to use and explore cinematic stills as the source of a visual collective consciousness, "hyper realistic" work takes the dialogue to the next level of digital photography as an inspiration for the new painting.

In his latest body of work, the Dutch artist Nemo Jantzen is combining skills obtained in the earlier years of his career as a painter, sketching his subjects on canvas or paper and learning about perspective, depth, contrast, and light. But instead of using conventional materials like charcoal and pencil, he is sketching his subjects using nothing but nails and one continuous thread.

By placing hundreds of stainless steel nails on a wooden board as his canvas, and using his photography as a road map, Nemo zigzags thread from nail to nail, layer over layer until magically his pieces take shape with a remarkable level of creativity and craftsmanship. By the use of delicate thread that cast subtle shades on the background, these dazzling pieces are not only extremely detailed, even photo-realistic; but also three dimensional, changing by the light cast and perspective of the beholder.

This new series sparked the immediate interest of Art collectors, journalists, interior designers, and art lovers alike from the moment he introduced the series to the public in 2018 at Art Miami.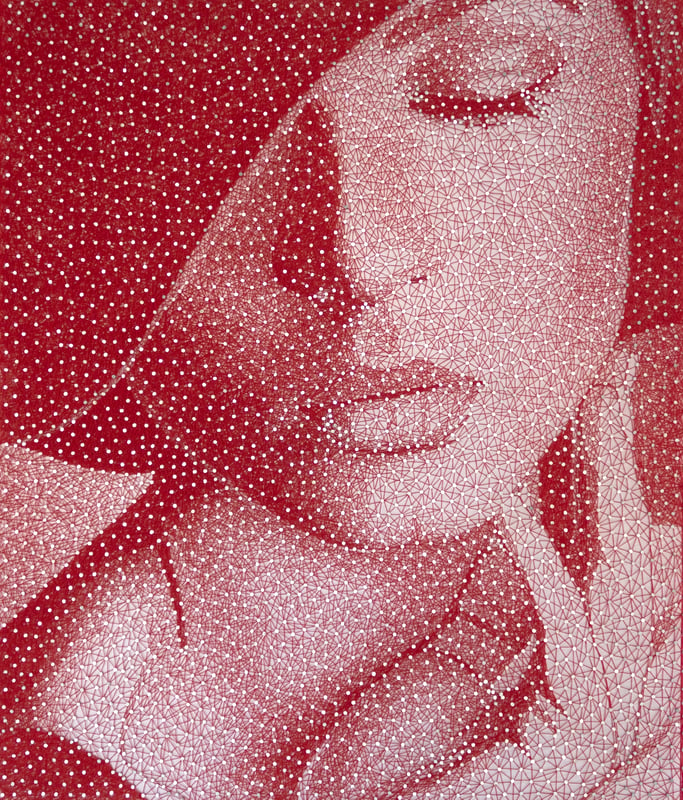 Effortless grace
Nails and thread on wood in plexi-glass - One of a kind original artwork
140cm x 120cm
available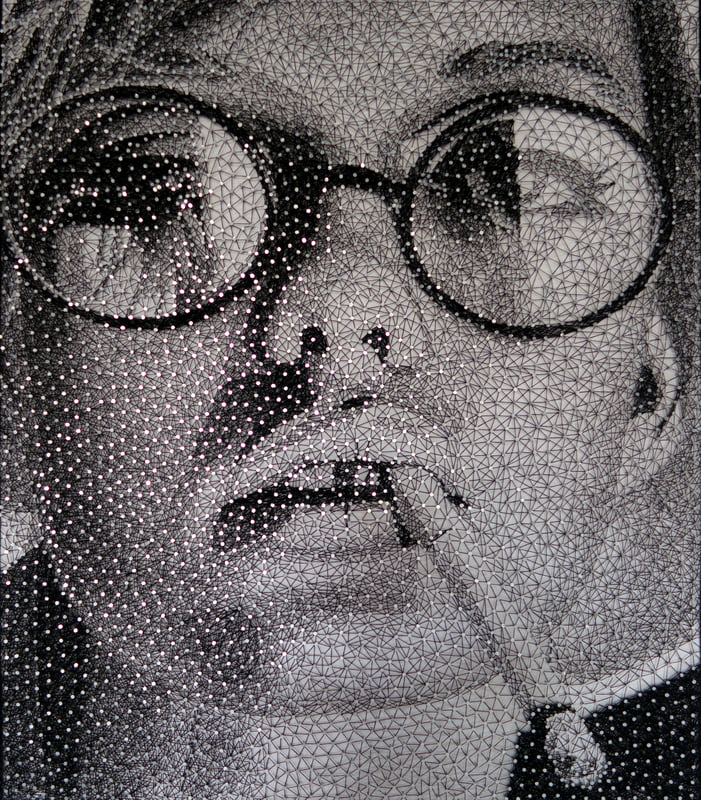 20/20
Nails and thread on wood in plexi-glass - One of a kind original artwork
140cm x 120cm x 5cm
available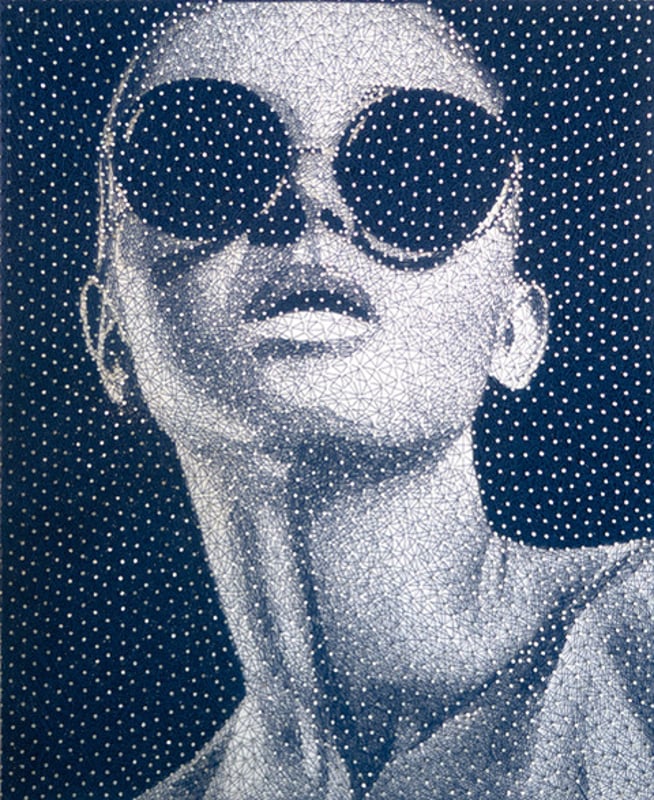 Planet earth is blue
Nails and thread on wood in plexi-glass - One of a kind original artwork
135cm x 110cm
available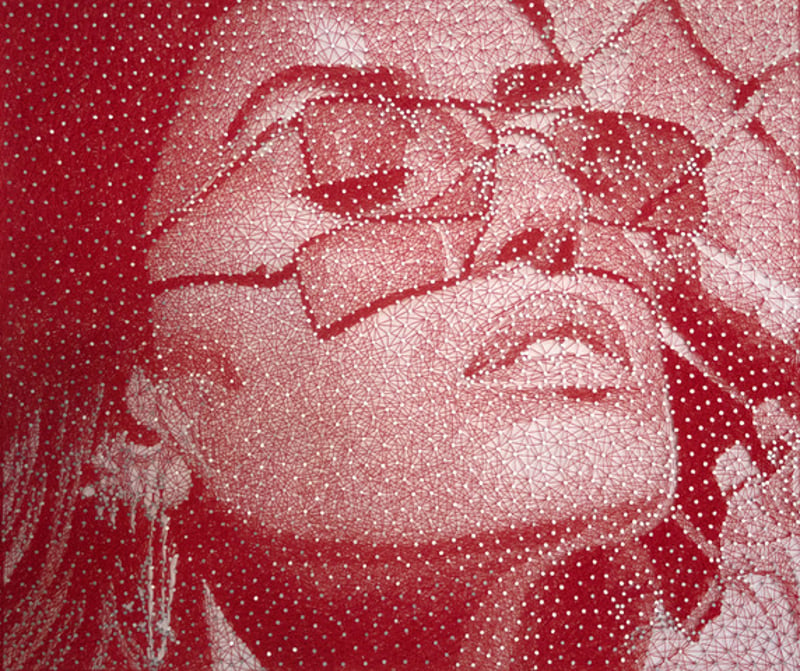 Day Dreaming (001)
Nails and thread on wood in plexi-glass - One of a kind original artwork
110cm x 130cm
available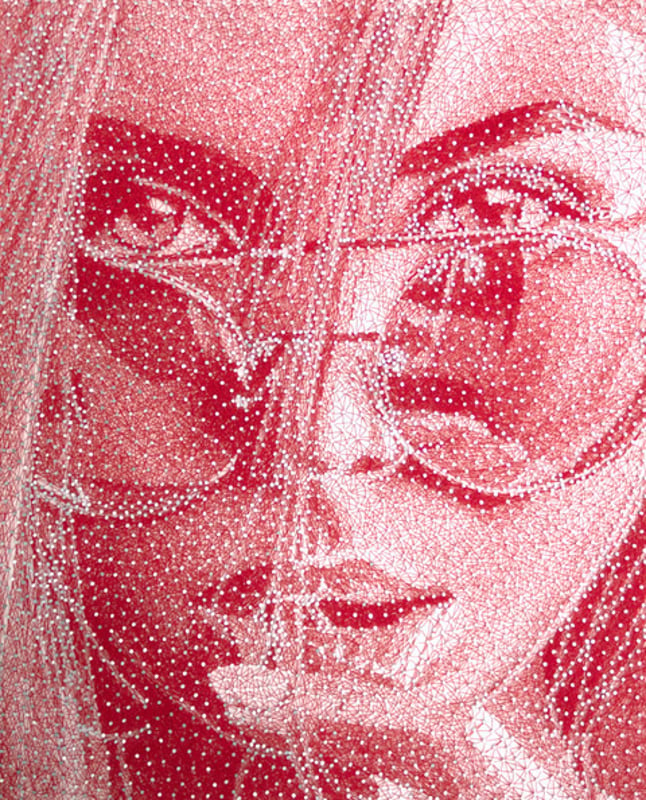 X-ray, 2022
Nails and thread on wood in plexi-glass - One of a kind original artwork
135cm x 110cm
available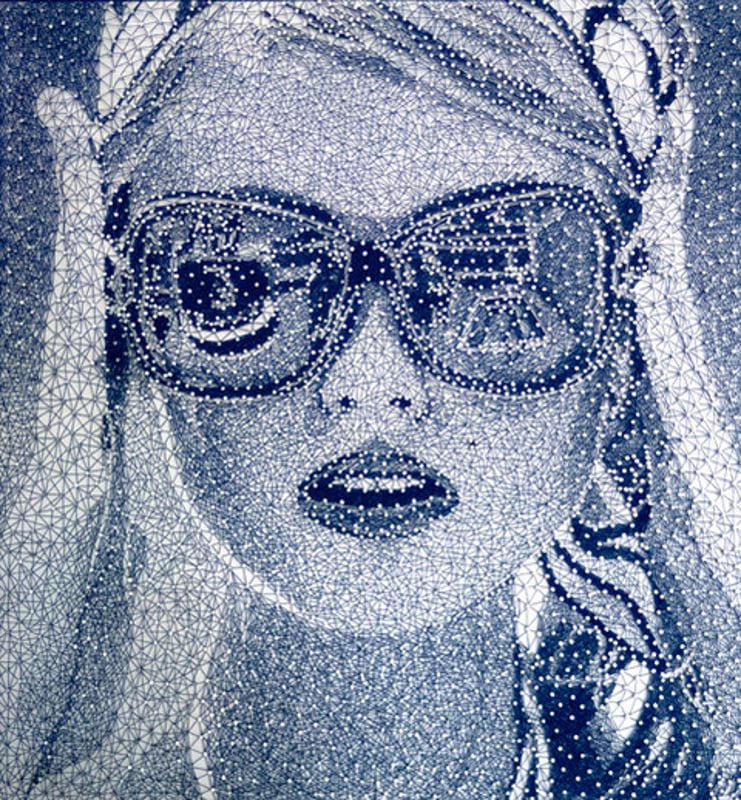 Glamour, 2022
Nails and thread on wood in plexi-glass - One of a kind original artwork
130cm x 120cm
available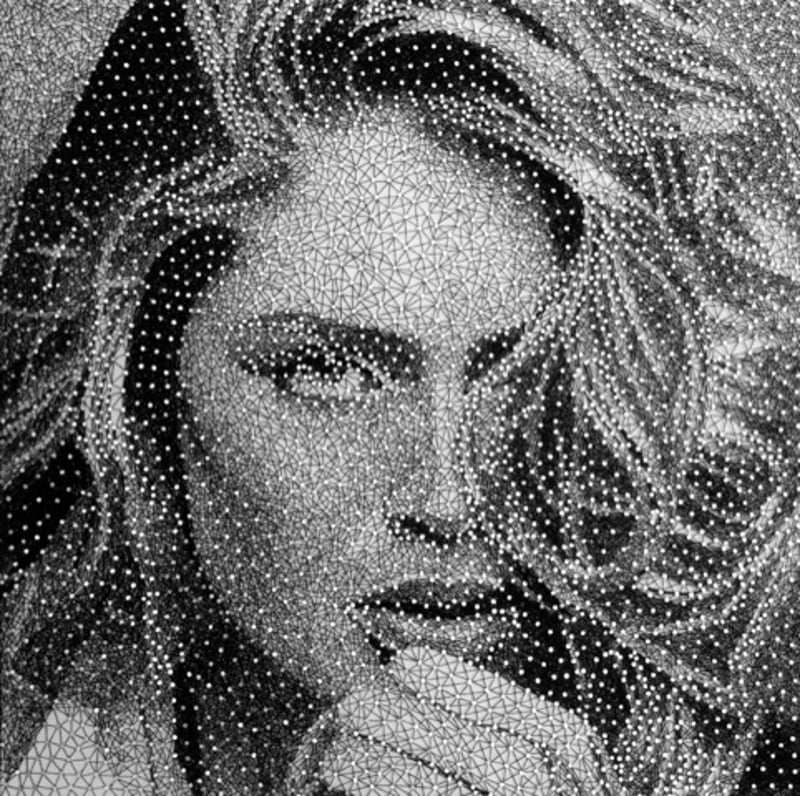 Wilde Oats, 2023
Nails and thread on wood in plexi-glass - One of a kind original artwork
120cm x 120cm
available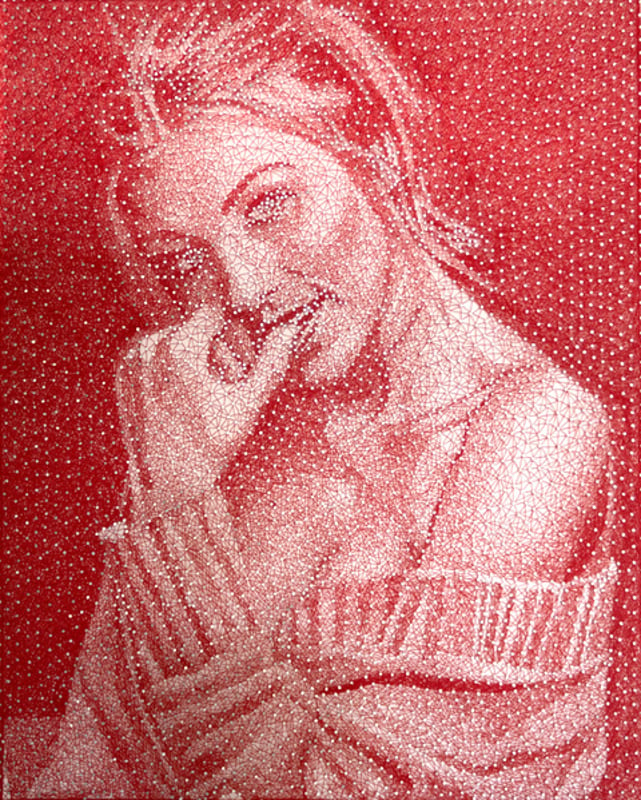 Up to you, 2023 (red)
Nails and thread on wood in plexi-glass - One of a kind original artwork
160cm x 120cm
available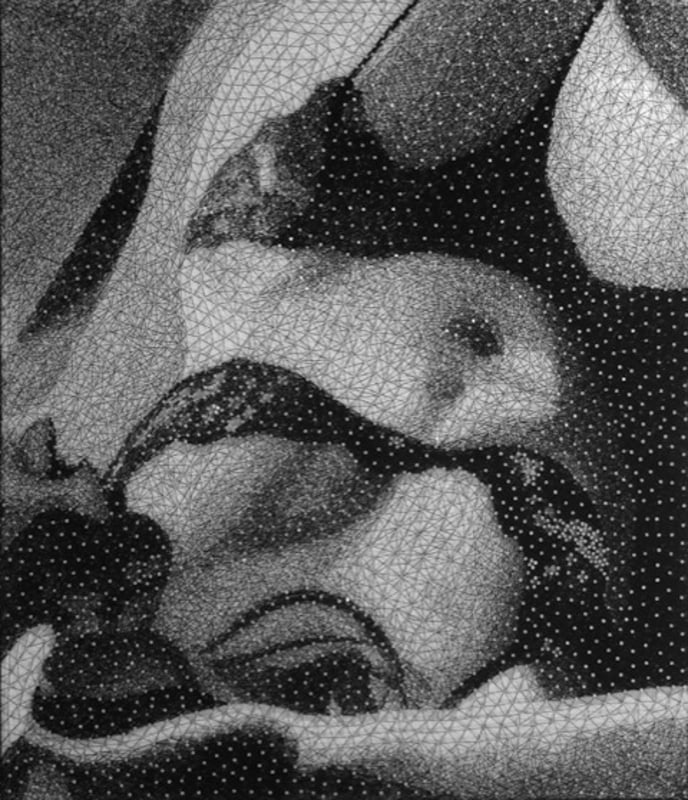 Sweet seduction, 2023
Nails and thread on wood in plexi-glass - One of a kind original artwork
150cm x 130cm
available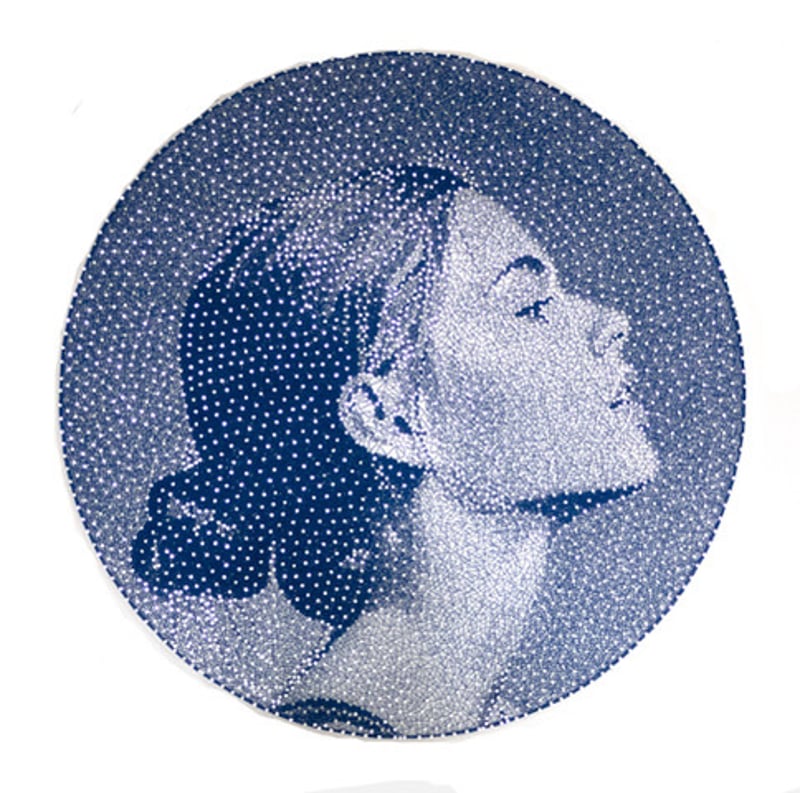 In the air
Nails and thread on wood in plexi-glass - One of a kind original artwork
130cm x 130cm
on request
Far out - red
Nails and thread on wood in plexi-glass - One of a kind original artwork
140cm x 120cm
on request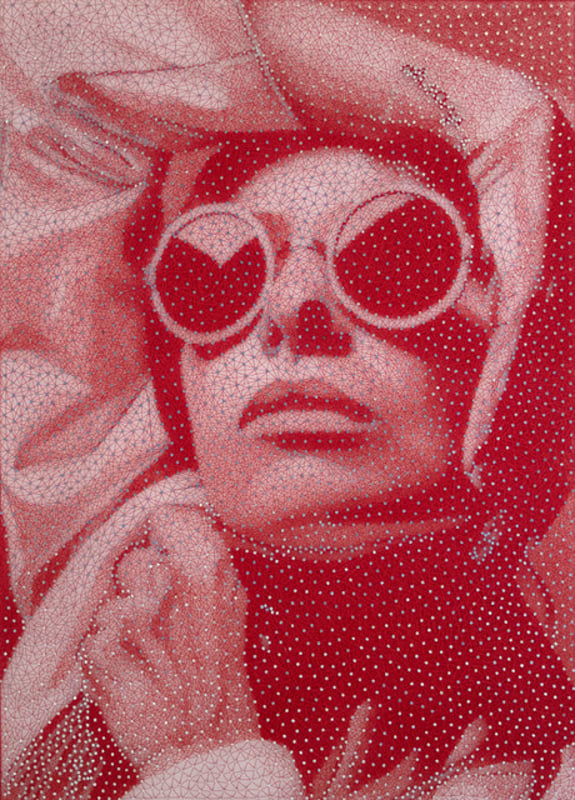 Bring it on
Nails and thread on wood in plexi-glass - One of a kind original artwork
140cm x 120cm
on request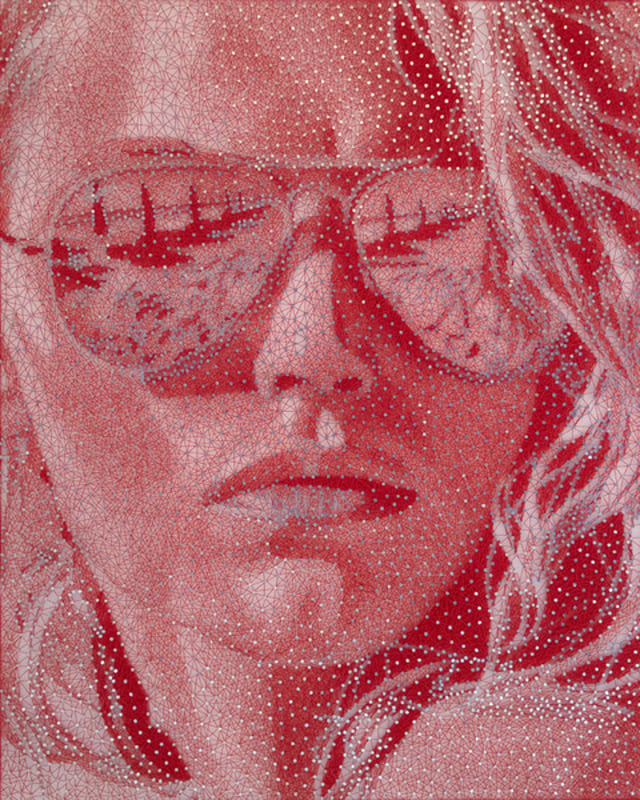 Night vision
Nails and thread on wood in plexi-glass - One of a kind original artwork
150cm x 120cm
on request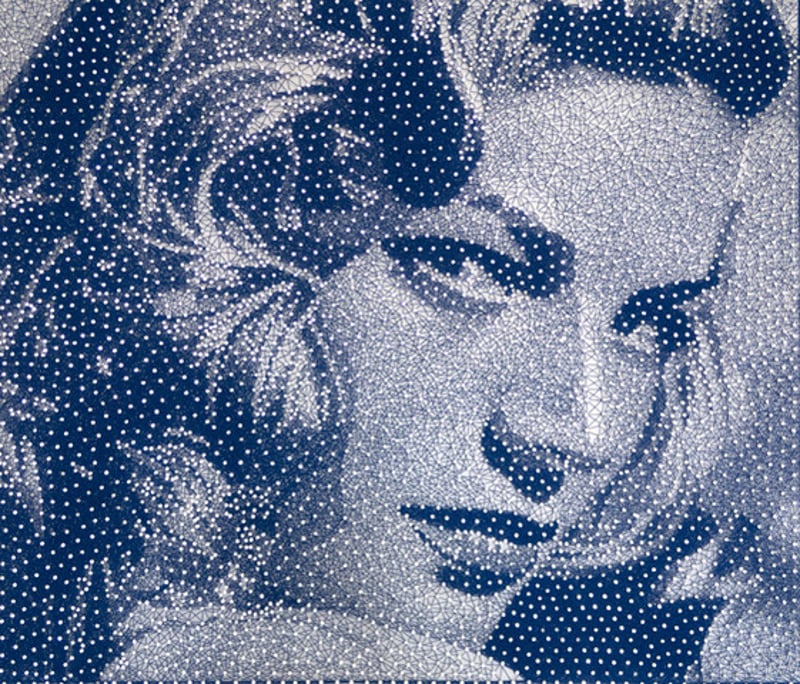 Golden age
Nails and thread on wood in plexi-glass - One of a kind original artwork
120cm x 140cm
on request
Blurred lines - triptych (blue)
Nails and thread on wood in plexi-glass - One of a kind original artwork
180cm x 140cm
on request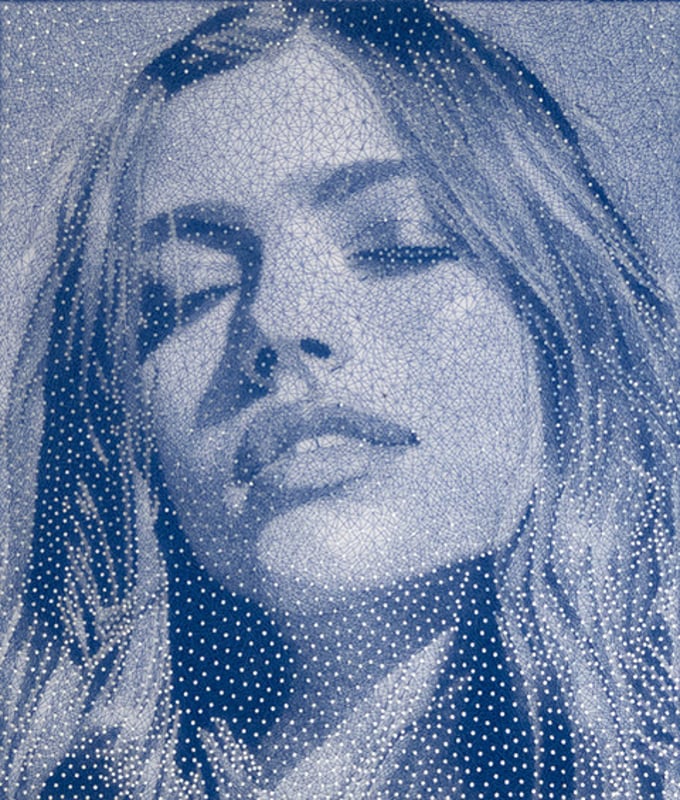 All five Senses
Nails and thread on wood in plexi-glass - One of a kind original artwork
140cm x 120cm
on request