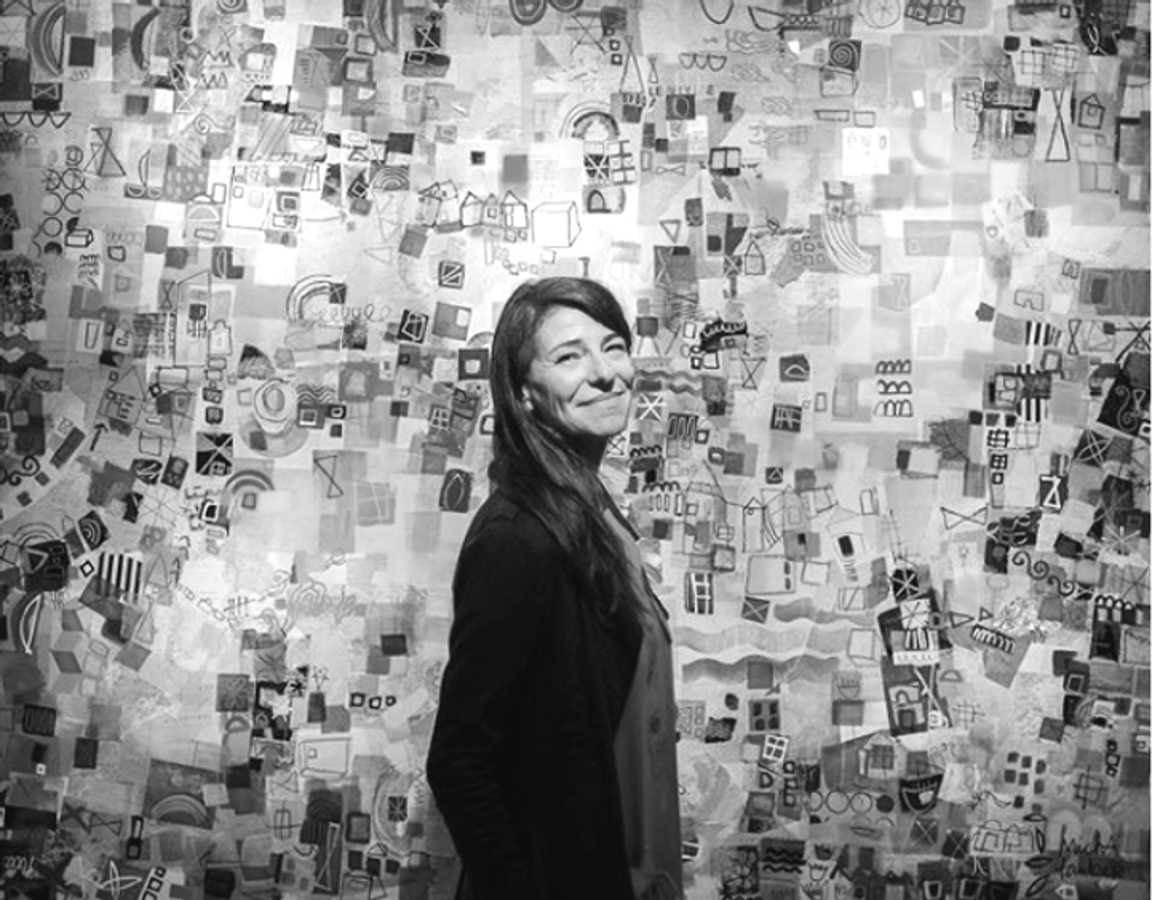 Artist of Dutch origin, Micha Tauber was born in 1967, graduated from the Ecole Nationale Supérieure des Arts Appliquées de Paris and the Atelier National d'Art Textile.

Her flaming hair betrays her partiality: color. Red because she is passionate, green because nature is her driving force, blue because she often has her head in the clouds, pink because she is intoxicated with happiness, yellow because she is a sunny epicurean…
Her fingers are always covered in paint- indelible traces of a creative flame that consumes her. Micha, whose very eyes are a multicolored palette, painted as she is. With gentleness and serenity. With emotion and fever. Micha is both a crystalline fire and an incandescent river.

Conversations at the counter of a Paris café, the metal screechings of bicycle wheels, the song of the wind in the American West, the poetry of the dilapidated walls of a Khmer temple, the clicking of Japanese porcelain during a tea ceremony, the spicy flavor of a foreign dish: every sensation, every discovery becomes a source of inspiration.

Turned toward the world, turned toward worlds, she drinks up what she hears, feels, sees, tastes. Sometimes bitter, sometimes pungent. Sometimes mysterious, sometimes noisy. Sometimes angry, sometimes calming. Micha Hop-o'-My-Thumb dropped pebbles on her canvases. In this labyrinth of feelings, we make our way step by step.

​
Her nose in the air to find inspiration, her nose on the ground to uncover, Micha is a collector. Torn gift wrap, punched bus tickets, washed-out posters, out-of-date maps: bits of life, of hers, of others, of strangers, accumulate in her boxes… Open Pandora's boxes, the story then begins. The story of a journey both experienced and fantasized, strewn with messages and emotions, scribbled, annotated, colored collages. Muzzled words reveal themselves, gentle friendships slip through, her great love radiates, and is this whirlwind of life, there is a main theme: harmony. Micha is intoxicated with this spiritual beauty, this cocoon of melodious happiness.

"The pen is the tongue of the soul," said Miguel de Cervantes in Don Quixote. Micha replaced it with her brush.
Armed with her caressing lance, in her Parisian roost above the whirling leafy treetops, Micha dances with her painting. A sensual choreography of a "I love you, me neither." Her eyes are riveted; her fingers skim it, scratch it, palpate it; her arms grasp it.

Wearing her apron with its mountains of colored crusts, Micha pinned on her badge "Shut up and let me draw." Yes, let the nomad with the fiery hair express herself!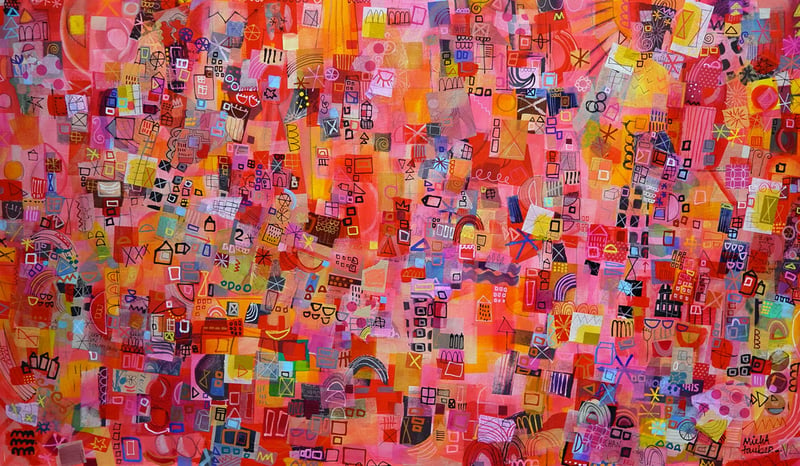 Space oddity
Oil on canvas - One of a kind original artwork
114cm x 195cm
available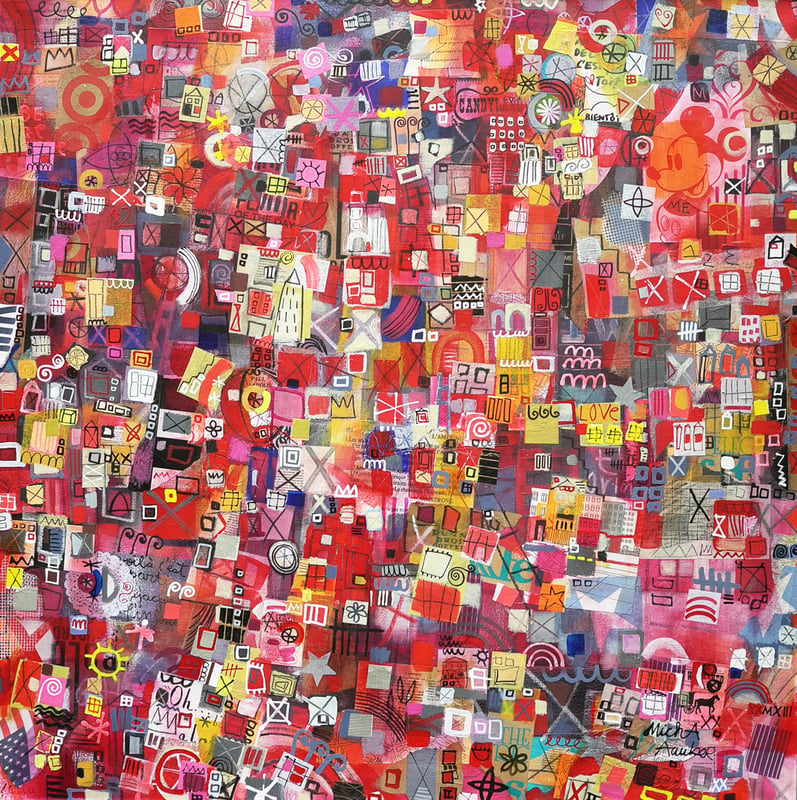 Candy land
Oil on canvas - One of a kind original artwork
120cm x 120cm
available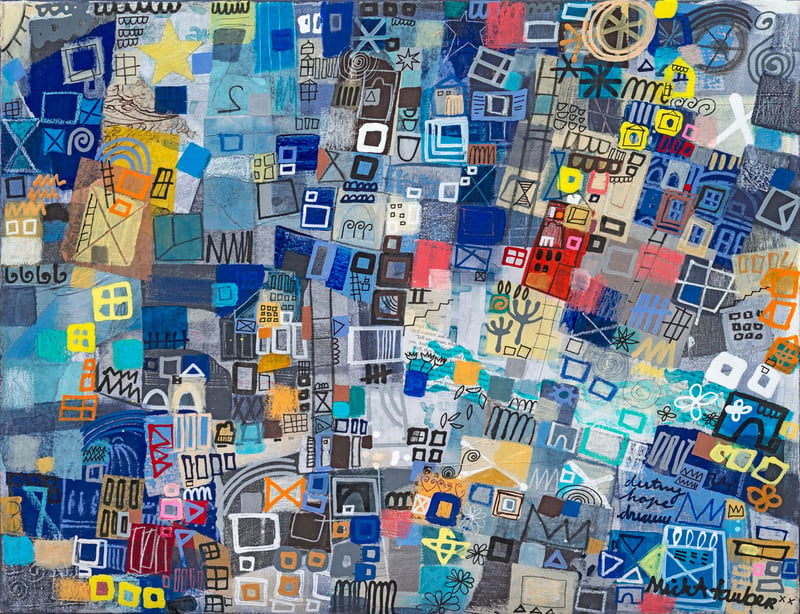 Le palais idéal
Oil on canvas - One of a kind original artwork
50cm x 65cm
available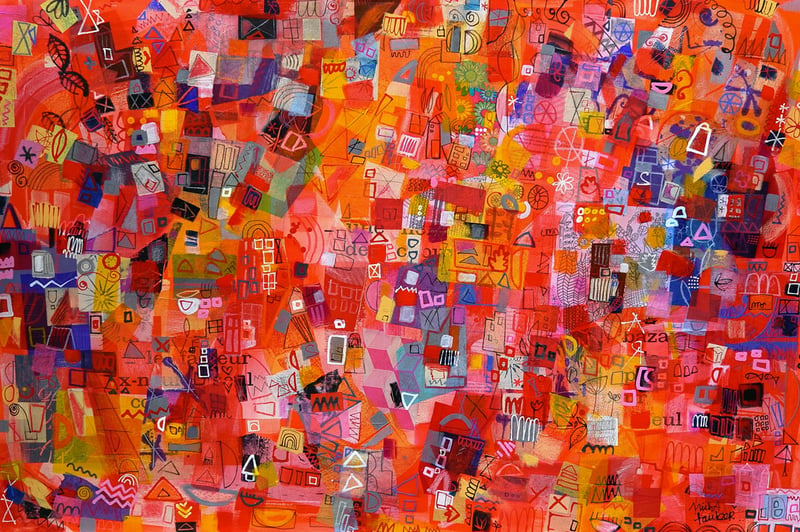 Red sounds love song
Oil on canvas - One of a kind original artwork
97cm x 146cm
available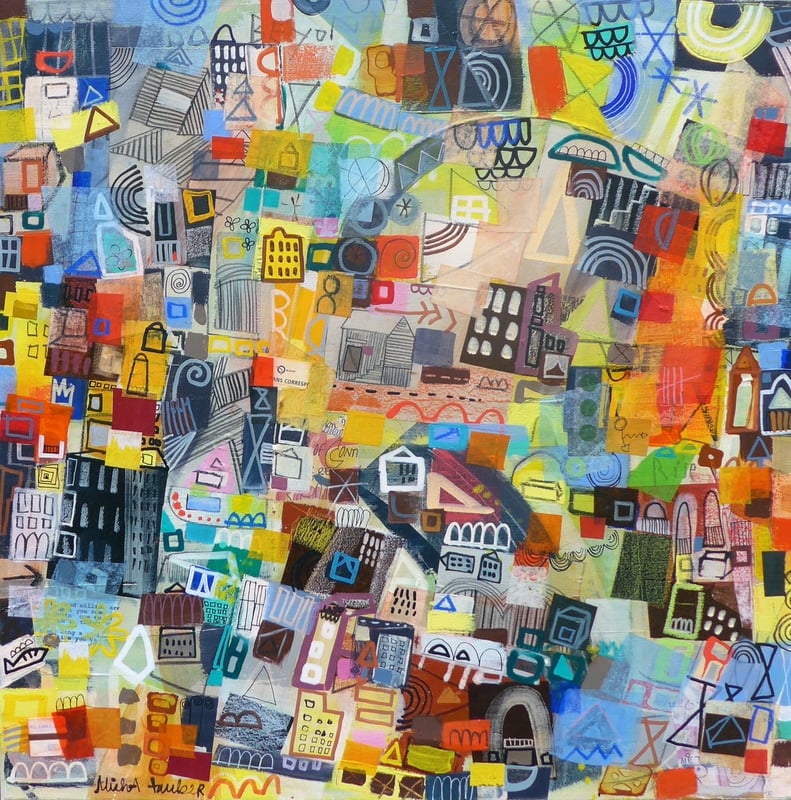 Rising
Oil on canvas - One of a kind original artwork
60cm x 60cm
available