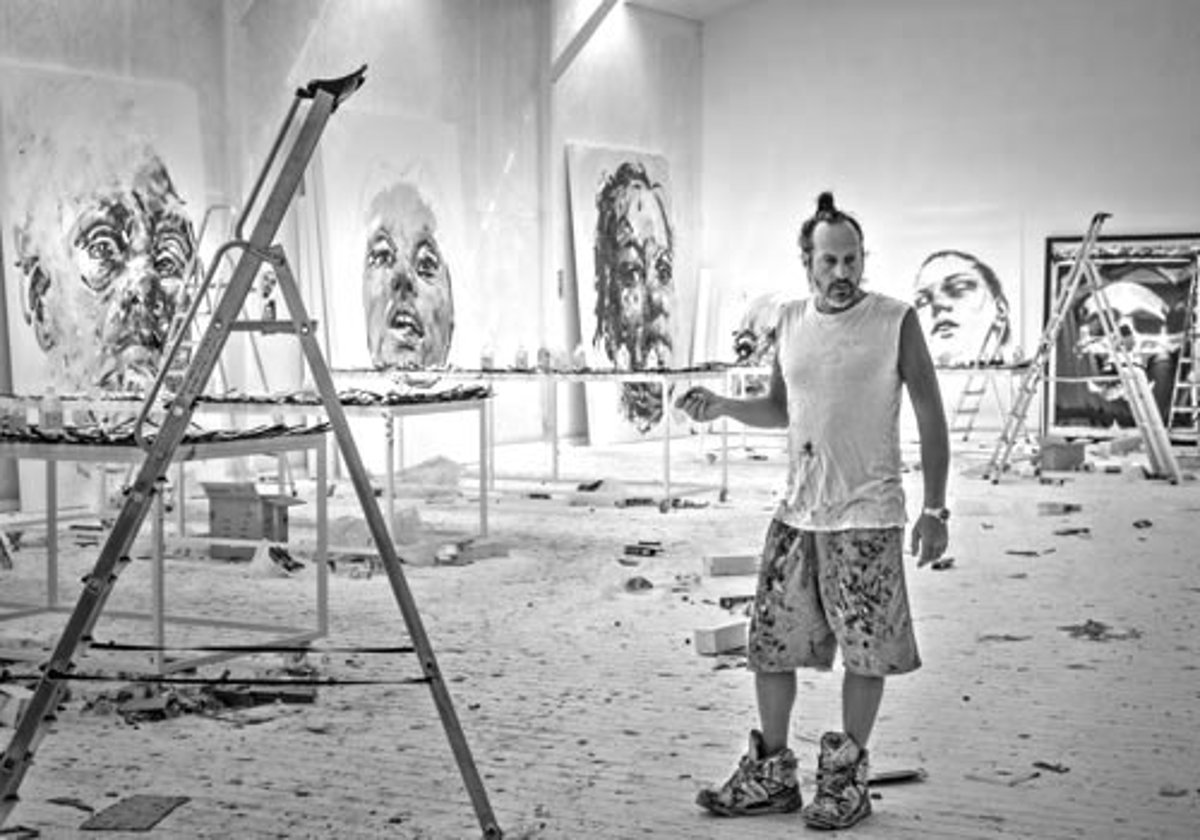 Philippe Pasqua, born in Grasse in 1965, is an autodidact artist-painter and sculptor. Inspired by Francis Bacon and Lucian Freud, he progressively made his way to become one of the major artists of his generation. His Art works impress, shake up and fascinate. His first exhibition takes place in 1990 at the Espace Confluence in Paris. He organizes numerous solo exhibitions, takes part in various events around the world (Singapore, Hong Kong, Moscow, London, Taiwan…) and in 2010, he decides to permanently exhibit his work in The Storage, a gallery situated in Saint-Ouen l'Aumône combining an exhibition area, storage rooms, a sculpture garden and a place for art collectors, contemporary art lovers and professional to immerse in Pasqua's art world.

The voodoos and fetishes marked the beginning of Pasqua's career. These have now made a way for portraits, nudes and vanities. He gains an interest in the art of portraits (faces, nude bodies) without diverting from the reality due to the expressive strength of colors. He goes beyond the physical representation, he seeks for emotions in the individual through tough subjects: prostitutes, transgenders, down syndrome, blindness… with no intention to shock. Thus, he paints these themes on big formats (2 to 5 meters). Each canvas is the fruit of a fight, a tension between what is showable, tolerated and what is socially suppressed and hidden. With the choice of these themes, the colors and the accumulated layers of paint, powerful and intense emotions emerge from his work which leaves no one indifferent.

To the complete opposite of layers and various range of colors seen on his canvases, a lot more delicacy is felt in the traits of his drawings, which in no way diminishes the strength of each work. Thus, a flirt between finesse and brutality is created in his numerous works.

Throughout his career, Philippe Pasqua adventures himself in sculptures. We are in 1997 when Philippe decides to look into the reality of bones. "I wanted to see what lies beneath our skin, beneath our flesh", that is Philippe's relationship to his sculptures. Thus, he explores the theme of vanity adorned with butterflies. This sculpture enhances the contrast between the harshness represented by the vanity skull and the gentleness by the butterflies. It further symbolizes the soul that escapes and rises, as well as the fragility of life.
In 2012 he launched himself in the realization of the monumental, a chrome-aluminum 7-meter-long, 4-meter-tall Tyrannosaurus Rex comprised of 350 bones casted on a real prehistoric skeleton and assembled one after the other.
Inspired by the conservation of our oceans, Pasqua delivers an outside the norm exhibition in the Musée Océanographique de Monaco, where monumental sculptures converse with the museum's permanent collection. "Borderline", the exhibition, regrouped twelve art pieces, including some created exclusively for the exhibition ("Sanata muerte", "Who should be scared", "Soleils Noirs" …).

Thereby, Philippe Pasqua is an unquestionable, professional artist, continuously in movement, in constant reflection and in the quest of original ideas for the realization of new works of art. Always bigger, always stronger, always more beautiful. He surprises, intrigues and fascinates. These are what make up his strengths and talent.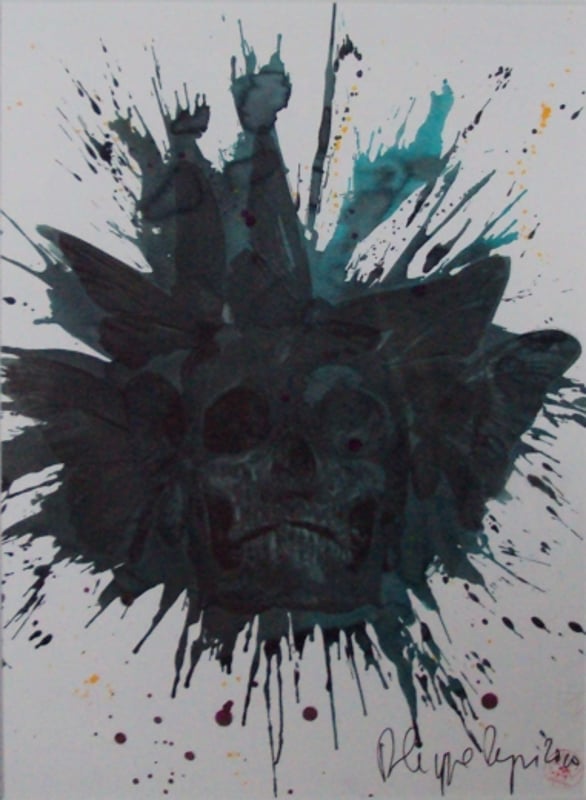 Vanité aux papillons bleue
Mixed technique on paper O.A.K. - One of a kind original artwork
100cm x 70cm
available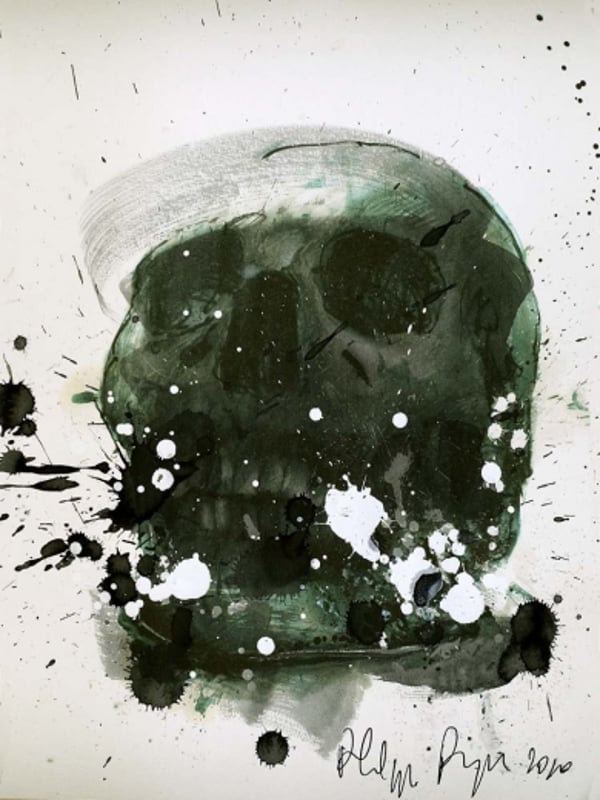 Vanité crane noir
Mixed technique on paper O.A.K. - One of a kind original artwork
40cm x 30cm
available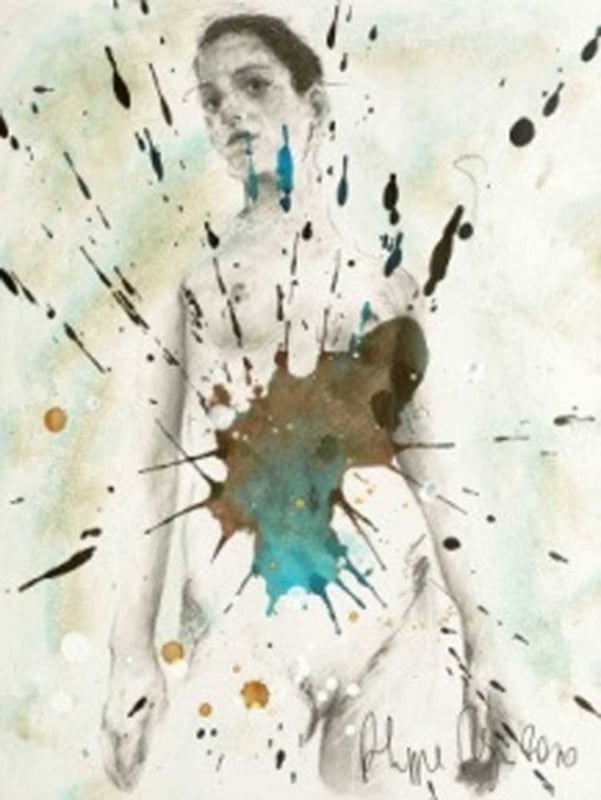 Anne nu
Mixed technique on paper O.A.K. - One of a kind original artwork
40cm x 30cm
available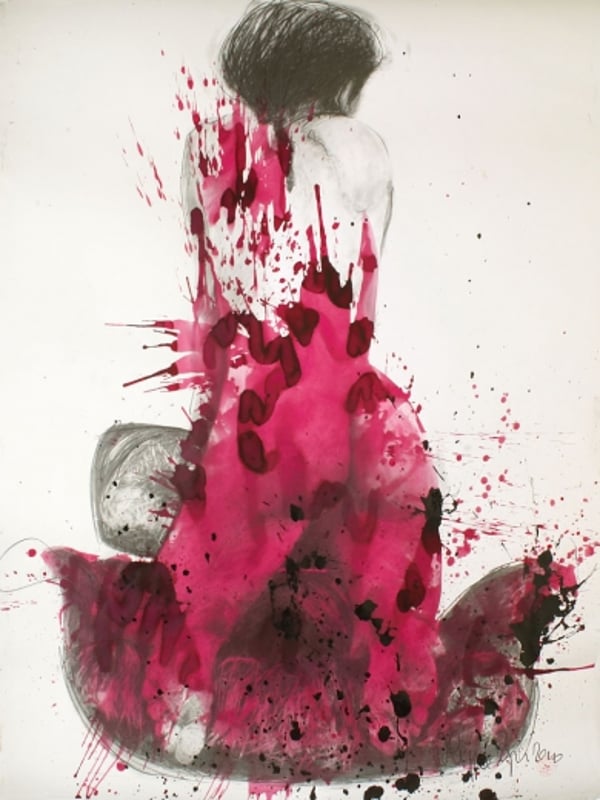 Constance, nu
Mixed technique on paper sticked on canvas - O.A.K - One of a kind original artwork
200cm x 150cm
available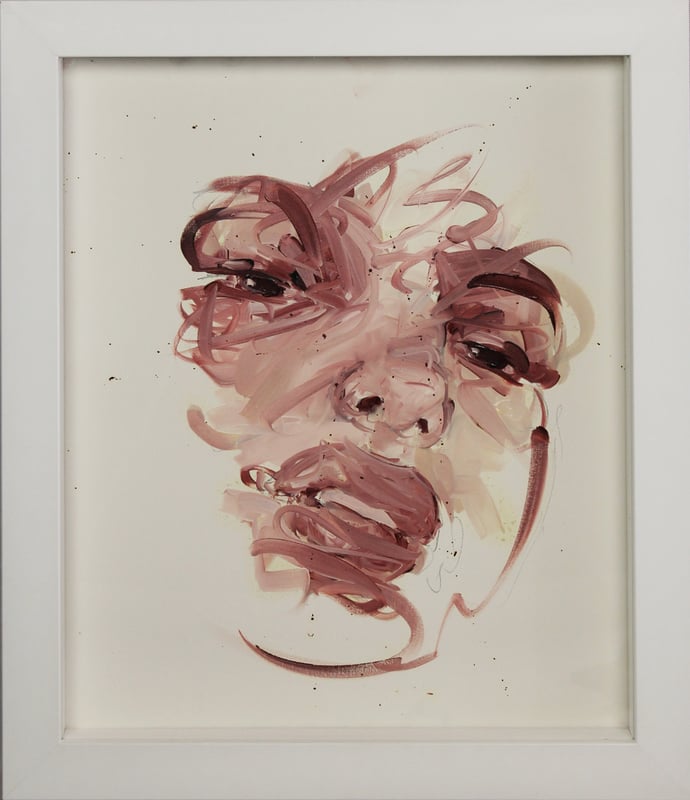 Etude portrait #1 - 2011
Oil on canvas - One of a kind original artwork
73cm x 60cm x 8cm
available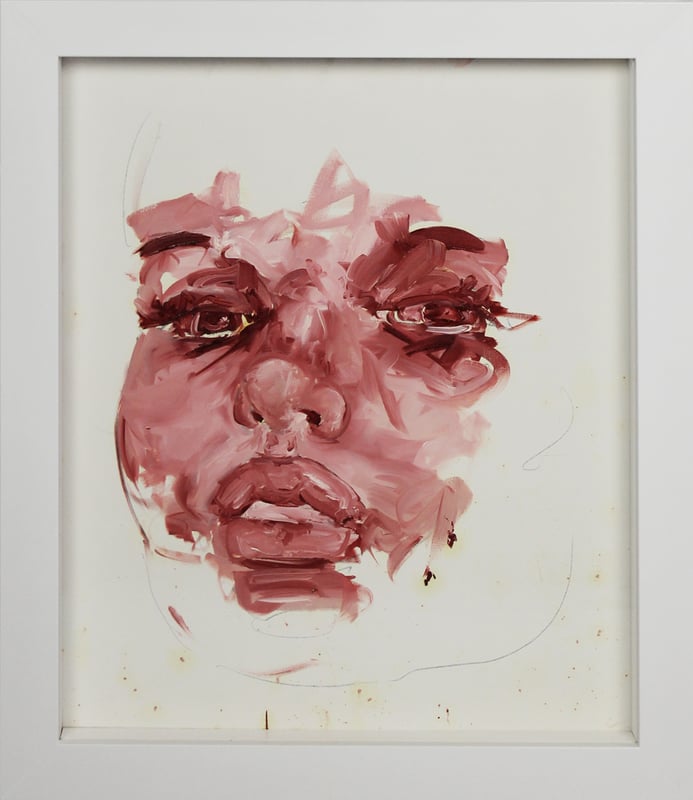 Etude portrait #3 - 2011
Oil on canvas - One of a kind original artwork
73cm x 60cm x 8cm
available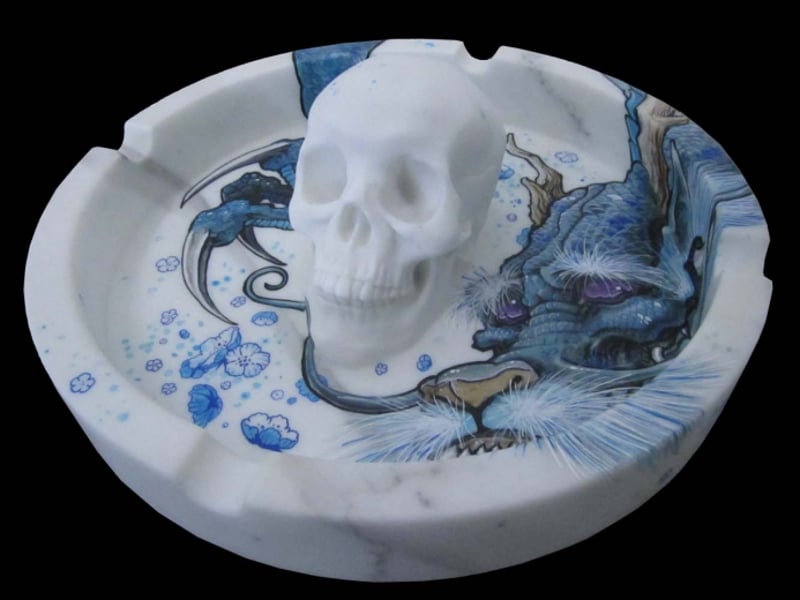 Cendrier tatoué bleu
Sculpture in marble - O.A.K - One of a kind original artwork
19cm x 48cm x 48cm
available