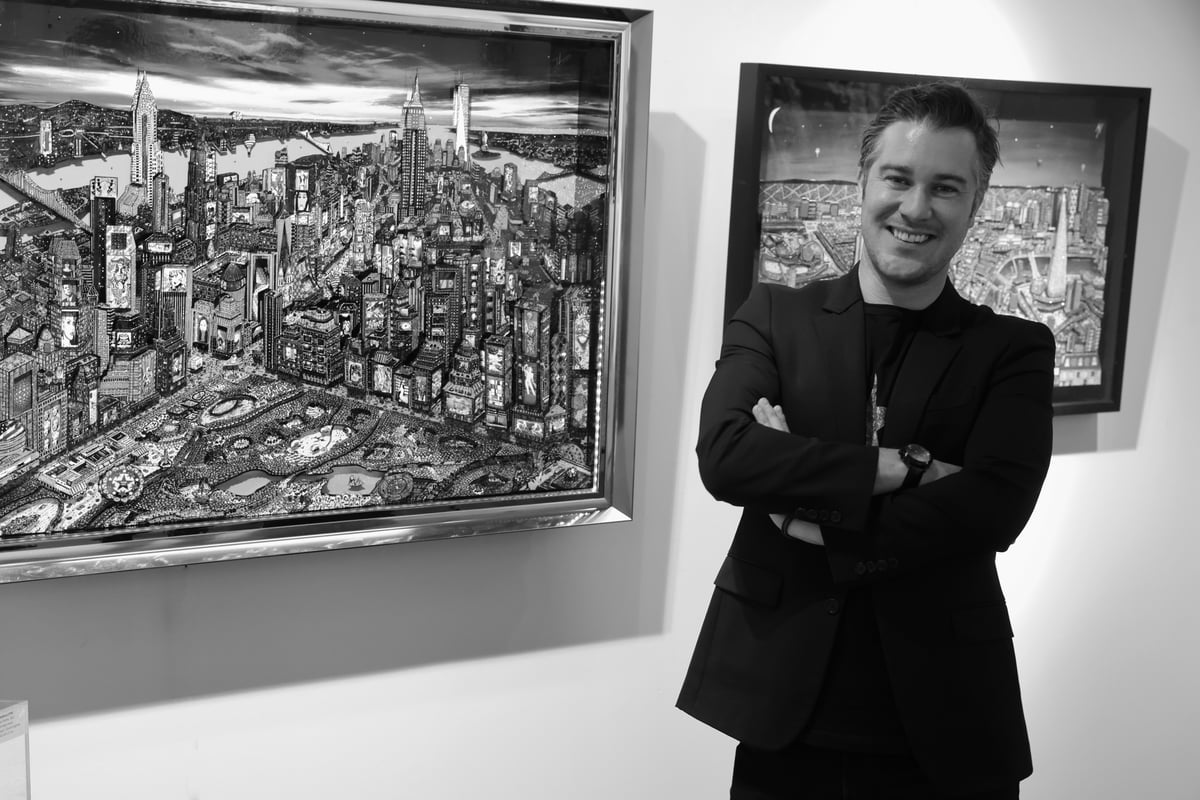 Johann Perathoner discovered the world from the heart of the Buttes-Chaumont area in Paris. He very soon realized that he had a passion for drawing and for the cities of the World. Hence, in 2000, at the age of 14, he designed his first collection of postcards for the publisher "Cartes d'Art", supported and counselled by its editor, Bertrand Lehmann. In the desire to drive his talent a little further, he decided to do what fascinates him the most, i.e., 3D art, aiming at representing the striking aspects of cities by proposing colorful, three-dimensional works - with stunning results.
Stimulated by the energy that cities procure for him, he prepared his drawing paper and began energetically to draw cities: crowded boulevards; animated town squares; illuminated billboards; sunny terraces; the architecture of the buildings and the thousands of interactions… With the objective of truly immersing his audience he orchestrates with talent, a wise choice of color and surgical precision, works of exceptional visual quality, as much from an overall view as from a detailed view. Johann seeks for the most spectacular angle possible for exploring the city.
His pictures inevitably remind us of the works of Pop Art artists such as Charles Fazzino or James Rizzi but with a more realistic and detailed approach.
His creative technique consists of drawing the outline in pencil on basic drawing paper, enabling him to determine the best choice of perspective. This is then highlighted in black water color felt pen. Without having anticipated any of the elements, Johann then works on detail after detail, so that one can study the picture and discover the astounding features that compose the city's richness. Then, following a laboratory scan in black white, comes the color: a day and a night version for each picture. "Each city has a different emotion at day or at night; I am too fond of the different ambiances to propose only one aspect", he explains. The next stage is cutting out the different levels to create the 3-dimensional effect, not forgetting the many visual effects (glitter, rhinestone, texture…) in order to produce an impressive "real-life" appearance. Each picture represents approximately 1000 hours of work.
The collection "Window on the City", creates a strong desire to have a "city enhanced by an artist" on one's wall. It offers everyone the possibility of contemplating a picture as one would take pleasure in admiring a splendid view.
Filter by categories :
All

Sky View

Watches

Window on the city

Other
Paris 3D - BOX LUMINEUSE
Mixed media - One of a kind original artwork
117cm x 100cm x 10cm
available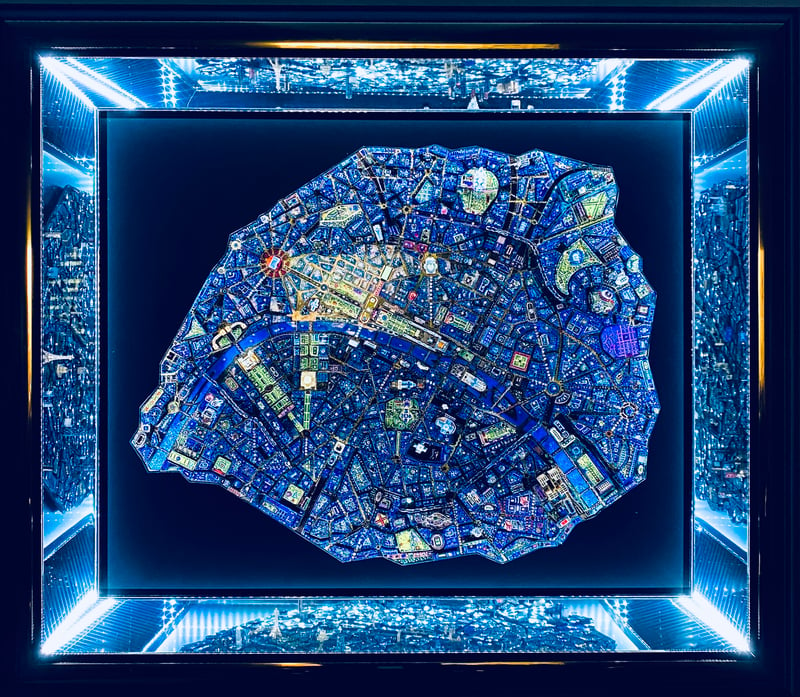 Sky View - Paris 3D
Mixed media - One of a kind original artwork
117cm x 107cm
available
Sky View - NYC 3D
Mixed media - One of a kind original artwork
150cm x 80cm
available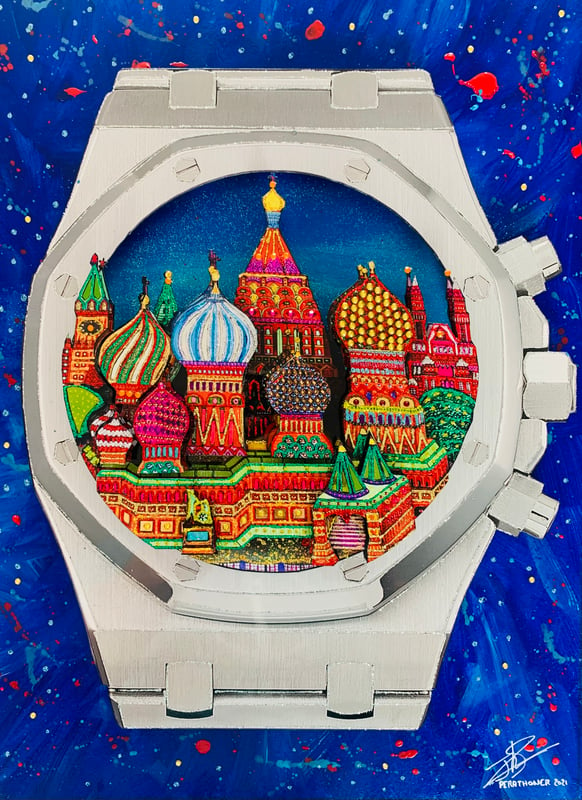 Audemars Piguet Moscow, 2021
Mixed media - One of a kind original artwork
76cm x 66cm
available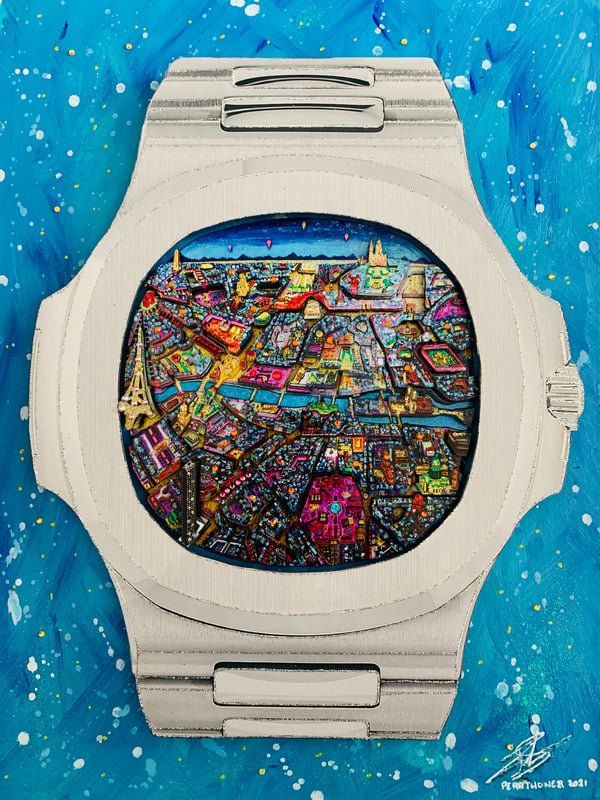 Patek Paris, 2021
Mixed media - One of a kind original artwork
76cm x 66cm
available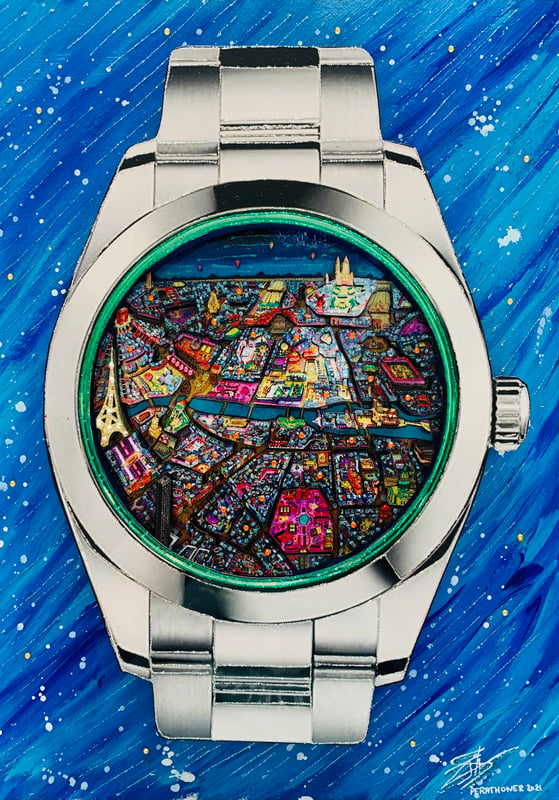 Rolex Millgauss Paris, 2021
Mixed media - One of a kind original artwork
76cm x 66cm
available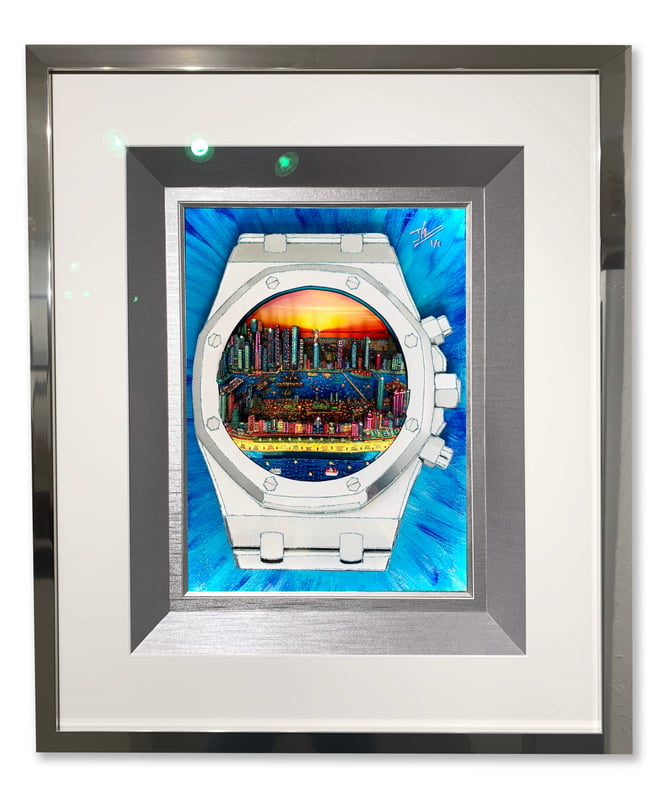 Audemars Piguet Miami, 2022
Mixed media - One of a kind original artwork
73cm x 62cm
available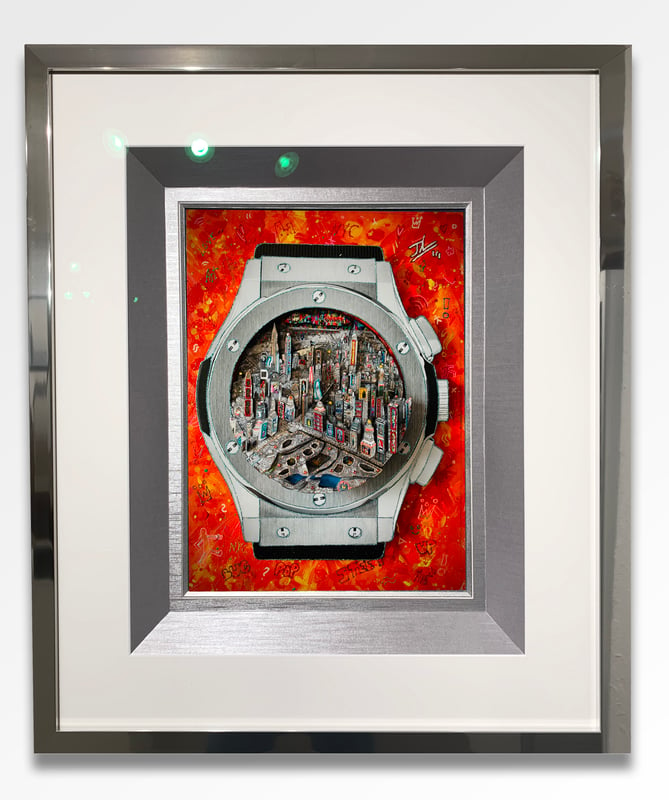 Hublot New York Street Art 3D
Mixed media - One of a kind original artwork
73cm x 62cm
available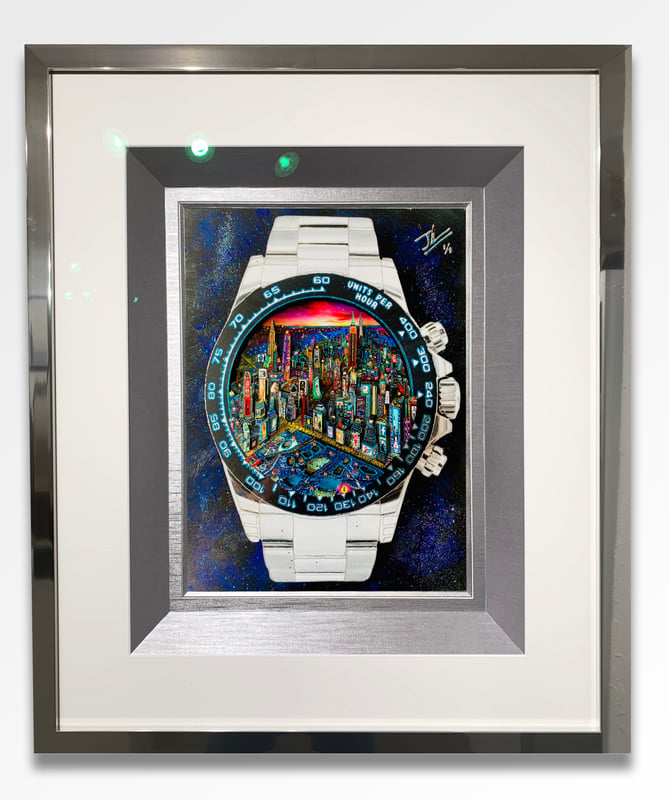 Rolex NYC Sunset 3D
Mixed media - One of a kind original artwork
73cm x 62cm
available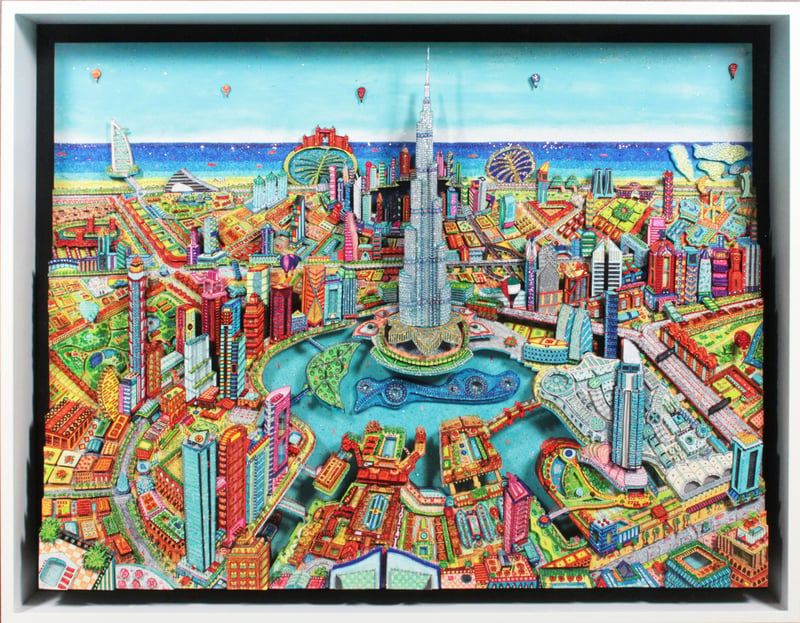 Nuit Dubaï
Mixed media - One of a kind original artwork
106cm x 136cm x 20cm
available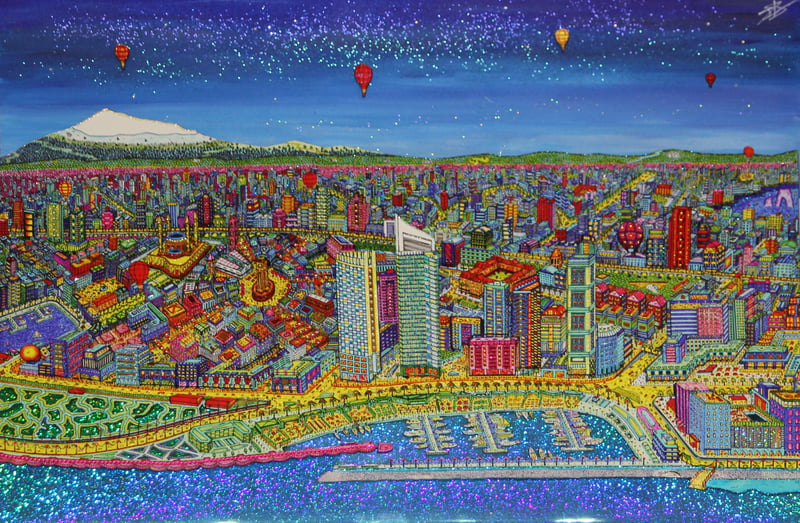 Beirut - Zaituna Bay
Mixed media - One of a kind original artwork
73cm x 88cm x 8cm
available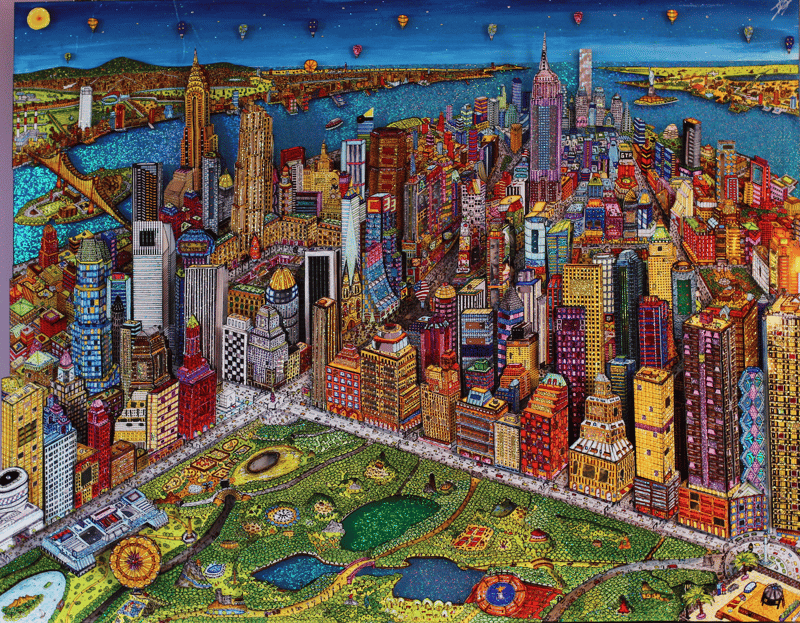 NY-DAY
Mixed media - One of a kind original artwork
46cm x 40cm x 8cm
available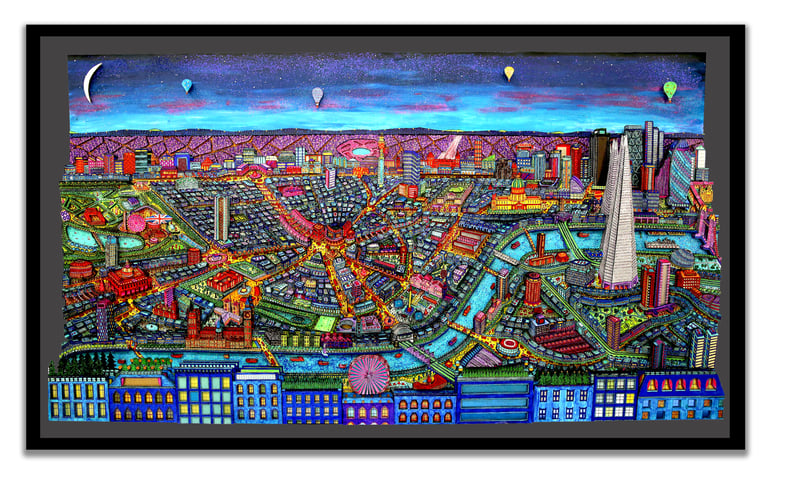 Window on the city - London 3D
Mixed media - One of a kind original artwork
106cm x 190cm
available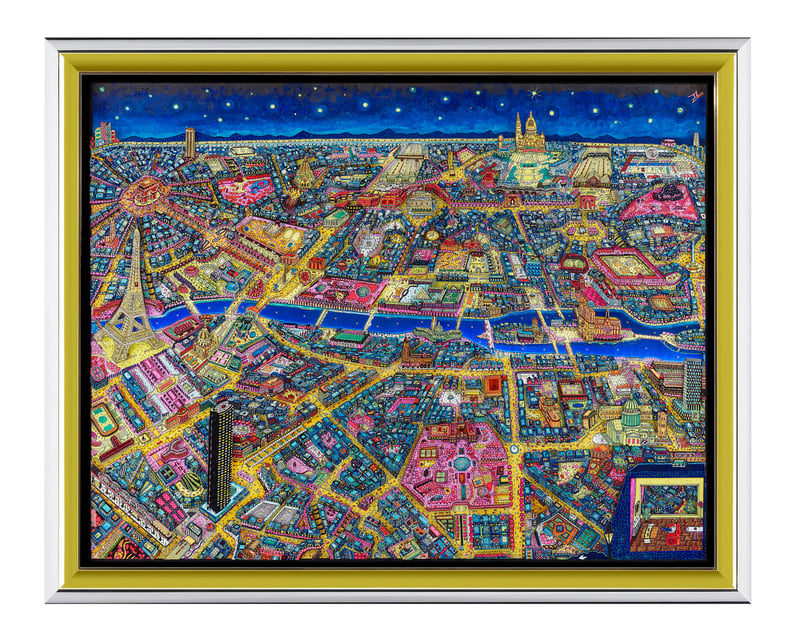 Window on the city - Paris 3D
Mixed media - One of a kind original artwork
130cm x 100cm
available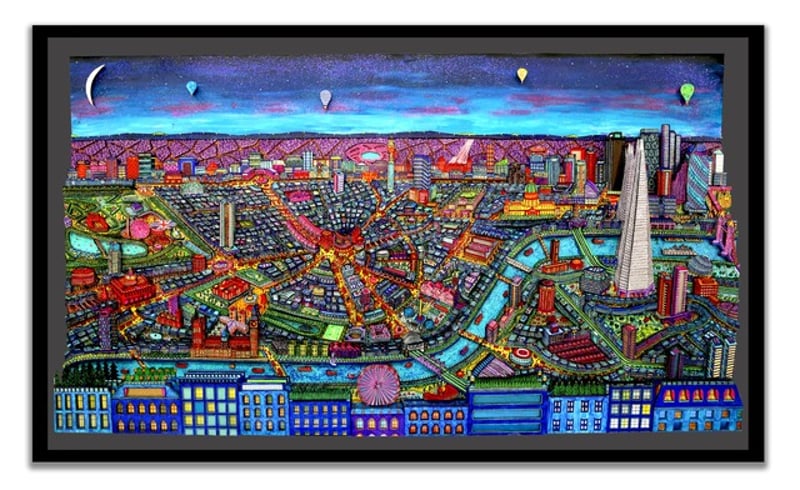 LONDON 3D
Mixed media - One of a kind original artwork
73cm x 113cm
available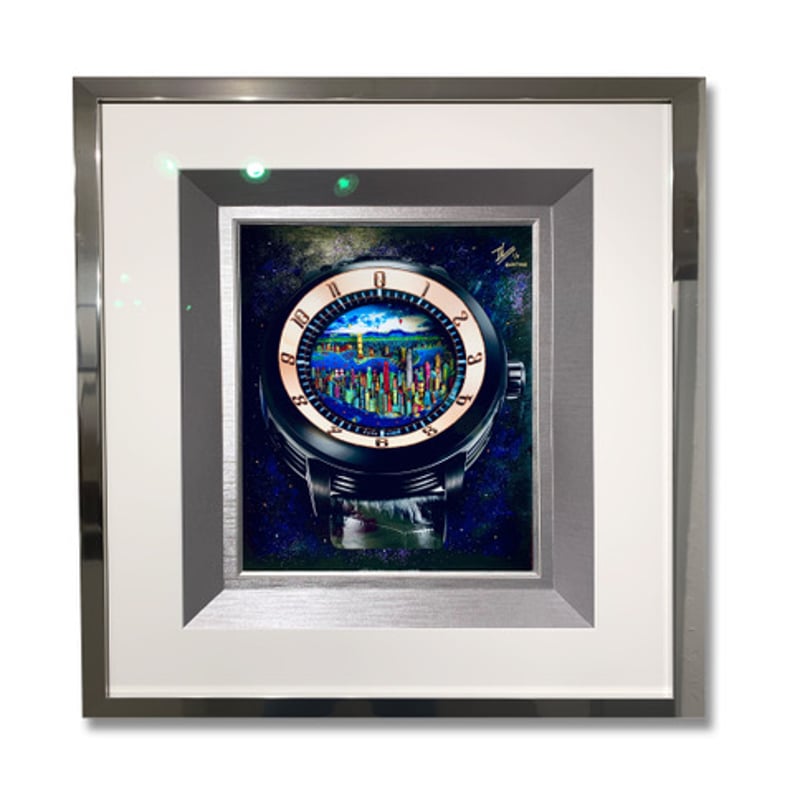 Quinting Hong Kong 3D
Mixed media - One of a kind original artwork
70cm x 65cm
available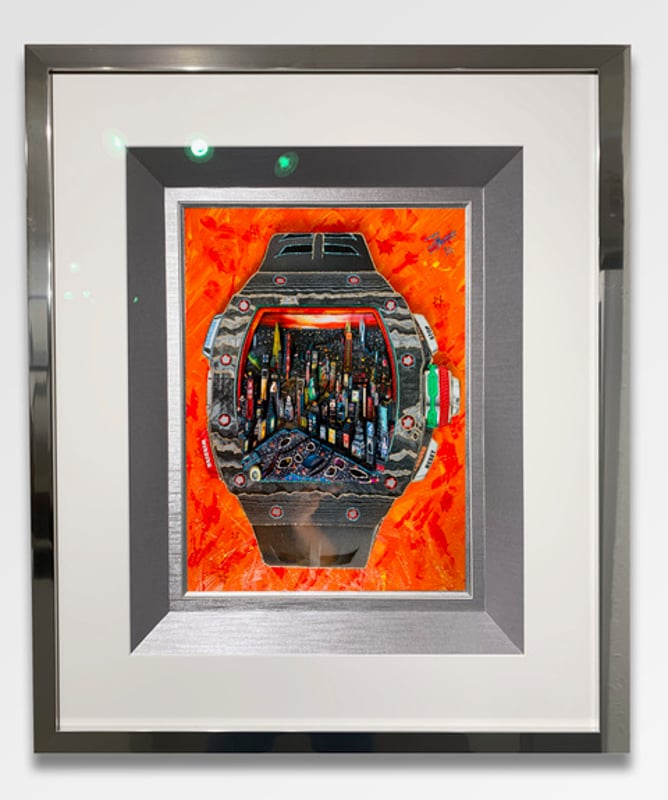 Richard Mille New York 3D
Mixed media - One of a kind original artwork
73cm x 62cm
available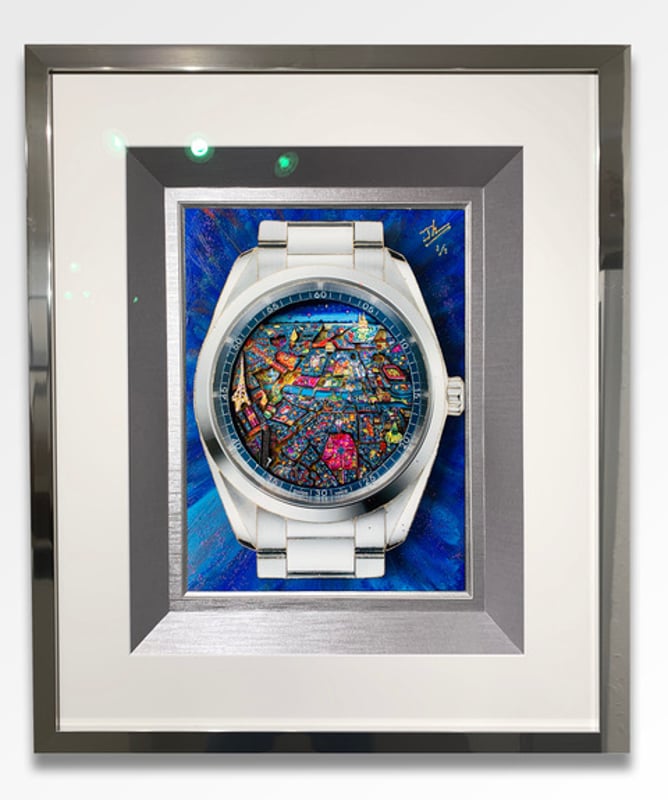 Rolex Paris 3D
Mixed media - One of a kind original artwork
73cm x 62cm
available