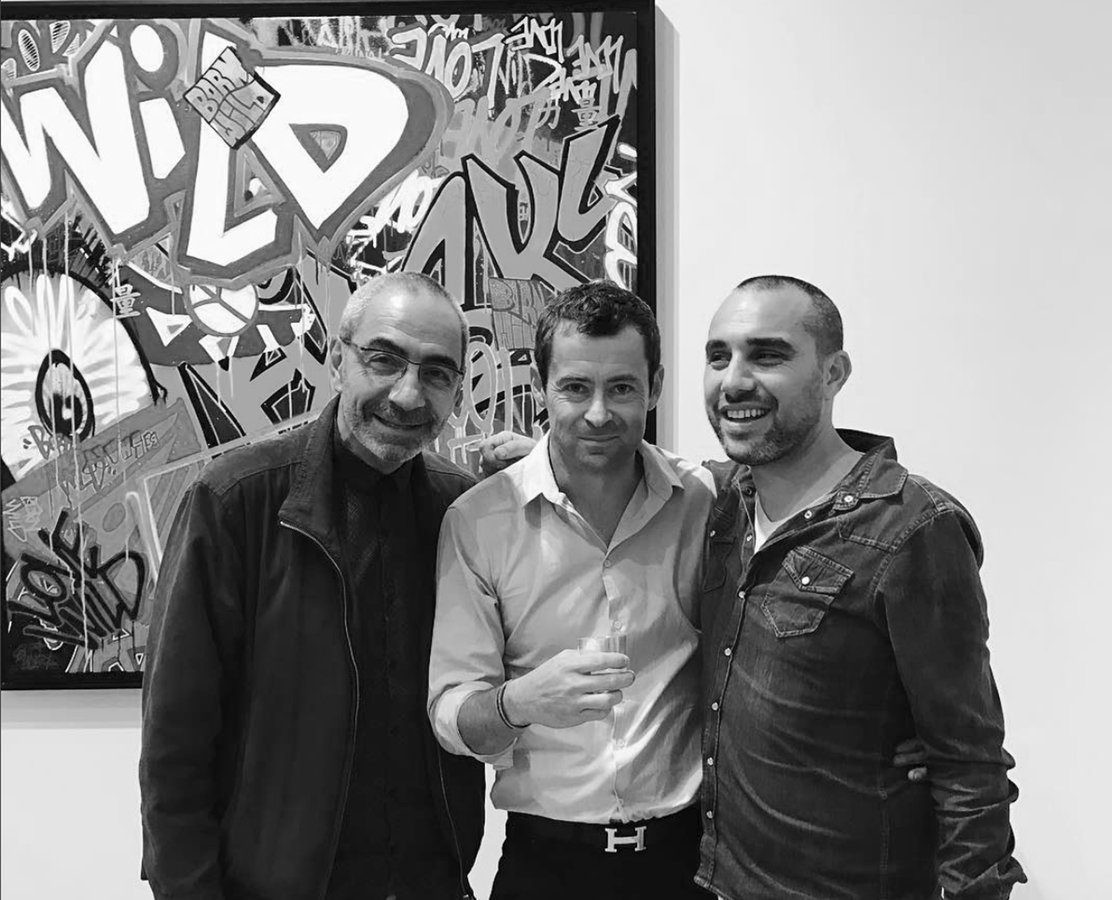 Born in 1977, French artist Auguste hails from the famed Bordeaux region of France Though he studied disciplines other than fine arts, Auguste always felt compelled and drawn to the art world. Ultimately he followed his passion for the visual arts, finding his unique artistic vision and voice and is now known for his colorful contemporary Pop Art-inspired and nostalgia-evoking works.
Auguste terms his oeuvre "Generations" as his works revolve around a central theme of pop culture icons from the past. Conjuring memories of previous eras, his pieces depict celebrities, super heroes, and other iconic figures in conjunction with American and French marks to provide the viewer with a reminiscent glimpse of past epochs.

Working with a variety of materials, Auguste uses an unusual medium of aluminum along with digital collage, collages, and acrylic paint and uses automotive varnish to give his works a modern glossy finish.
He places importance on form and shap.
Auguste has many famous customers in the world : A. Agassi, A Azarenka, G Monfils, R. Nadal, A. Stoudemire, K Bryant, M. Jordan, , L Di Caprio, Scott Dissick, K. Kardashian, B. Giabiconi ...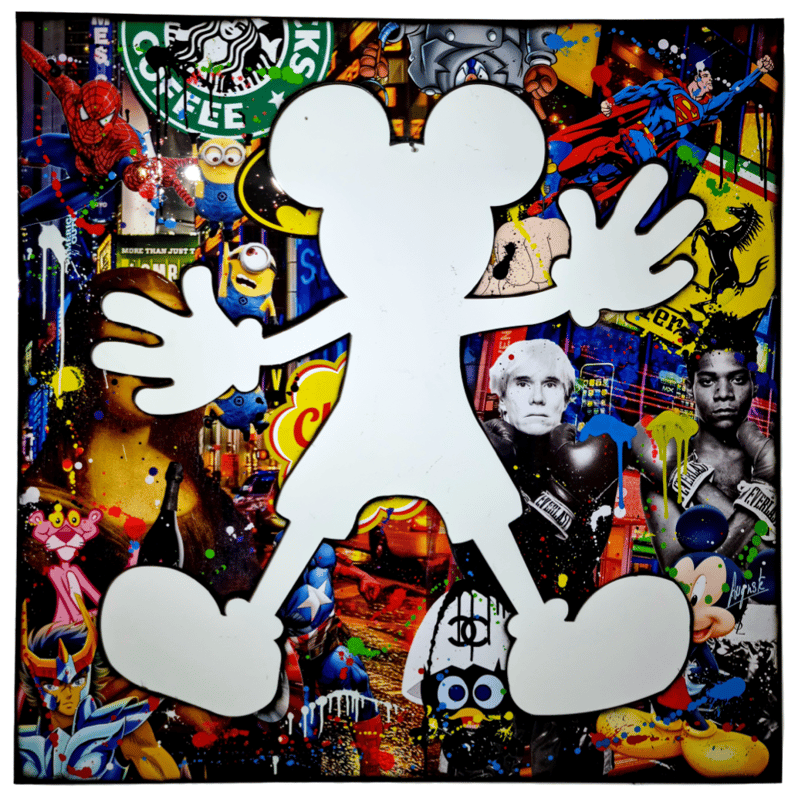 Mickey Splash, 2022
Mixed media on aluminum - One of a kind original artwork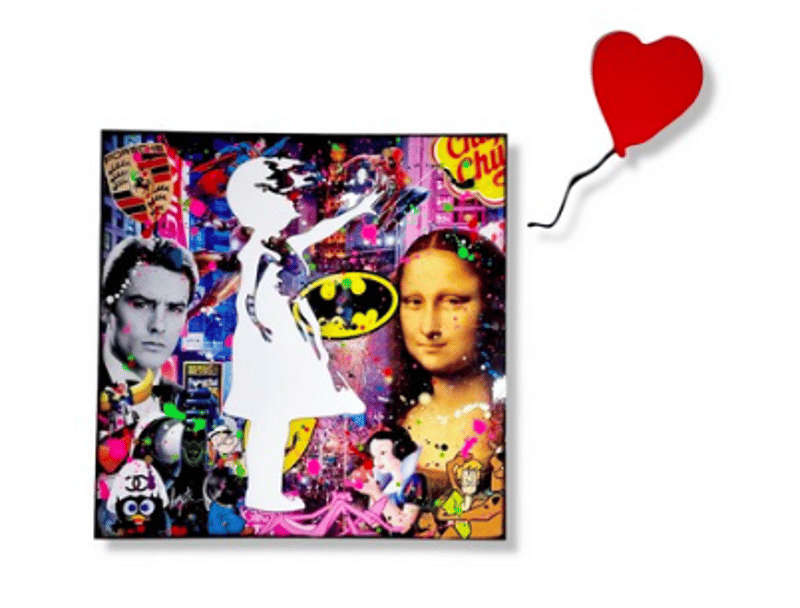 Where is my balloon Alain Delon ?, 2022
Mixed media on aluminum - One of a kind original artwork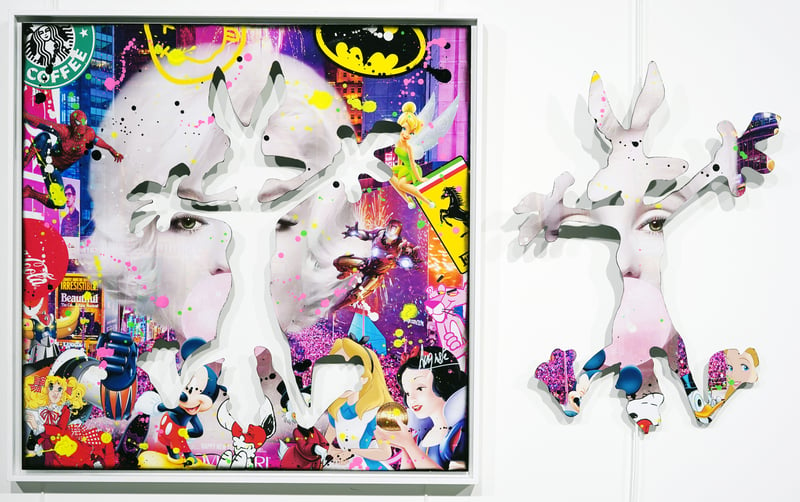 When I Look At You, 2023
Mixed media on aluminum - One of a kind original artwork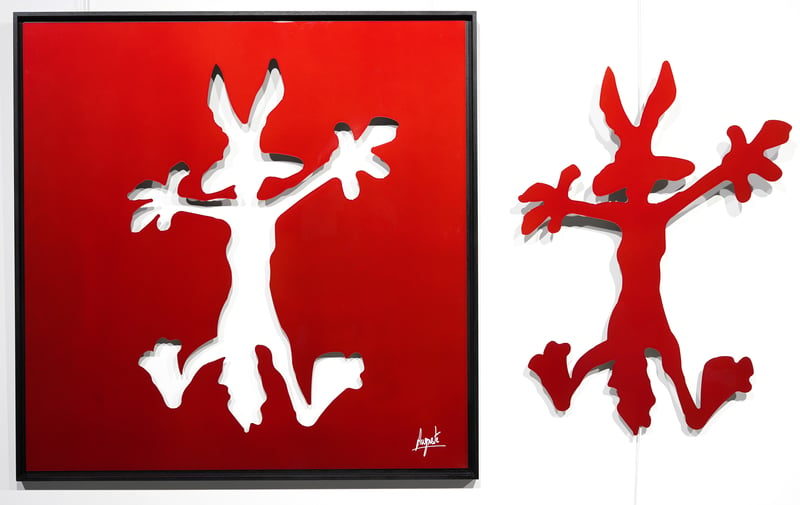 Electric Red, 2023
Mixed media on aluminum - One of a kind original artwork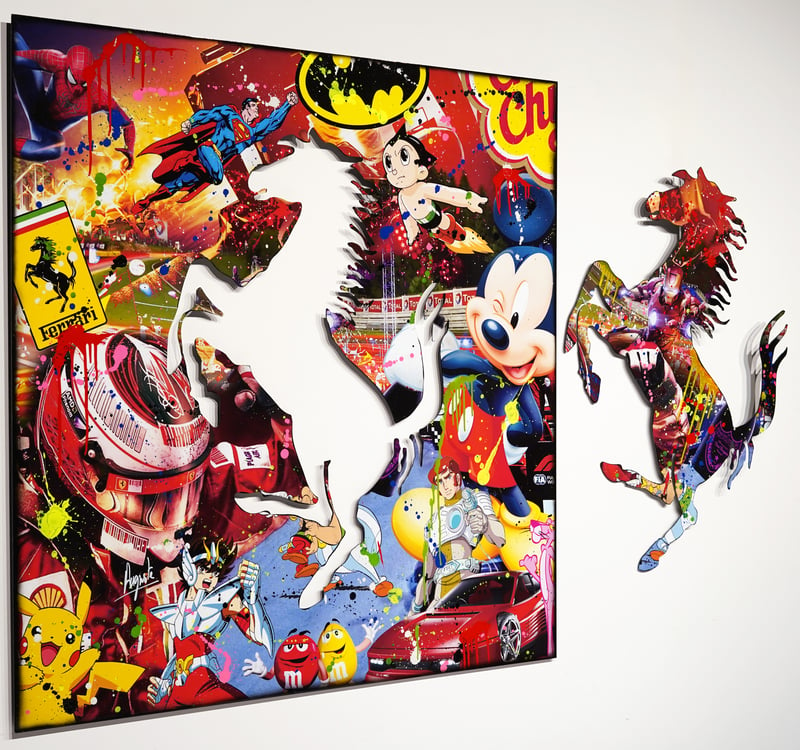 Formula One
Mixed media on aluminum - One of a kind original artwork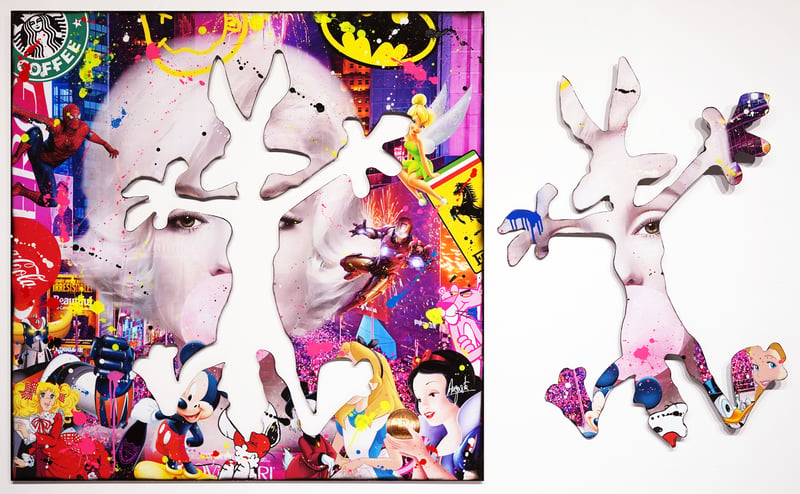 Babble Gum
Mixed media on aluminum - One of a kind original artwork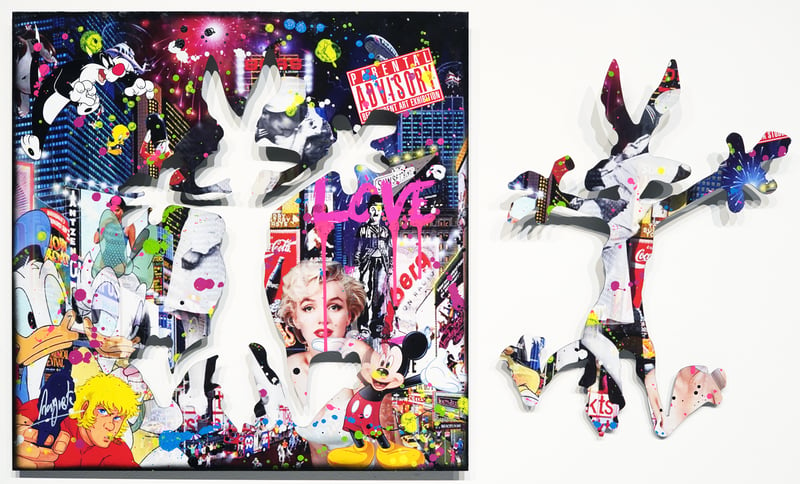 Love is Art
Mixed media on aluminum - One of a kind original artwork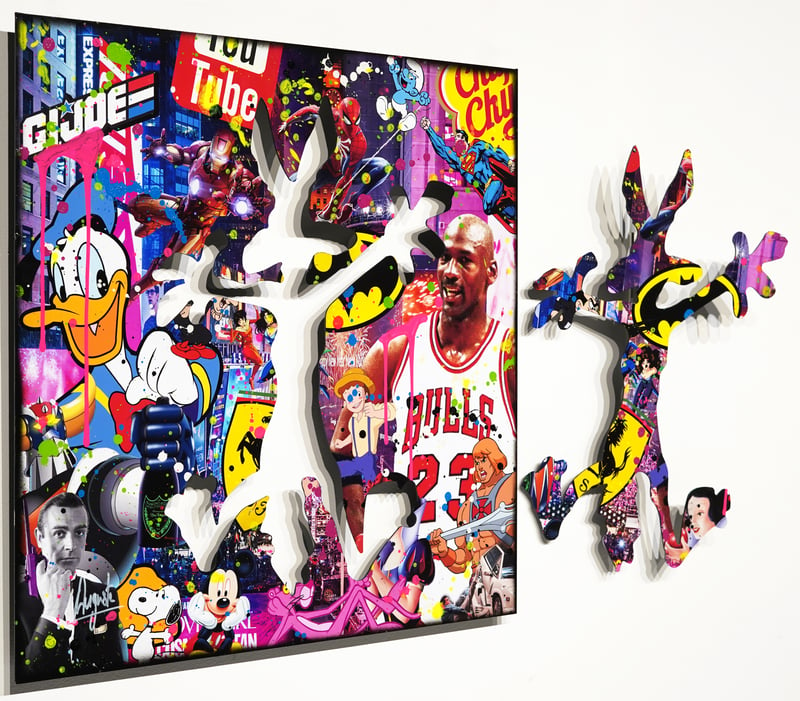 Jordan is Art
Mixed media on aluminum - One of a kind original artwork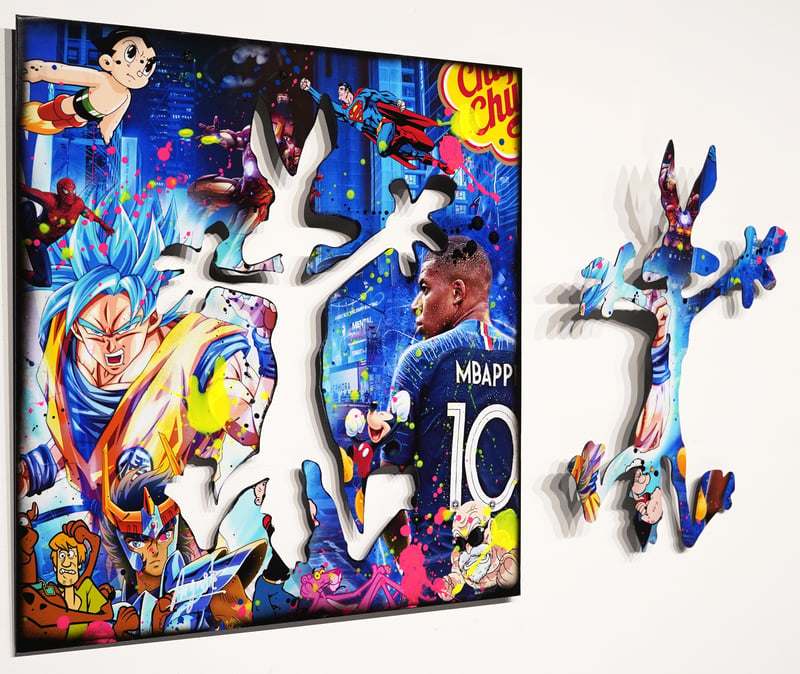 Mbappé is Art
Mixed media on aluminum - One of a kind original artwork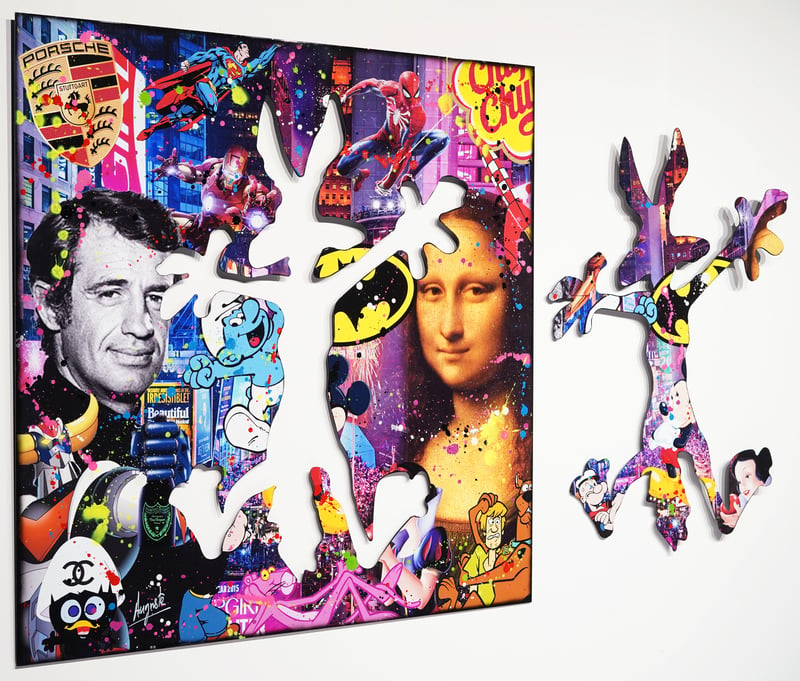 La Joconde Pop Star
Mixed media on aluminum - One of a kind original artwork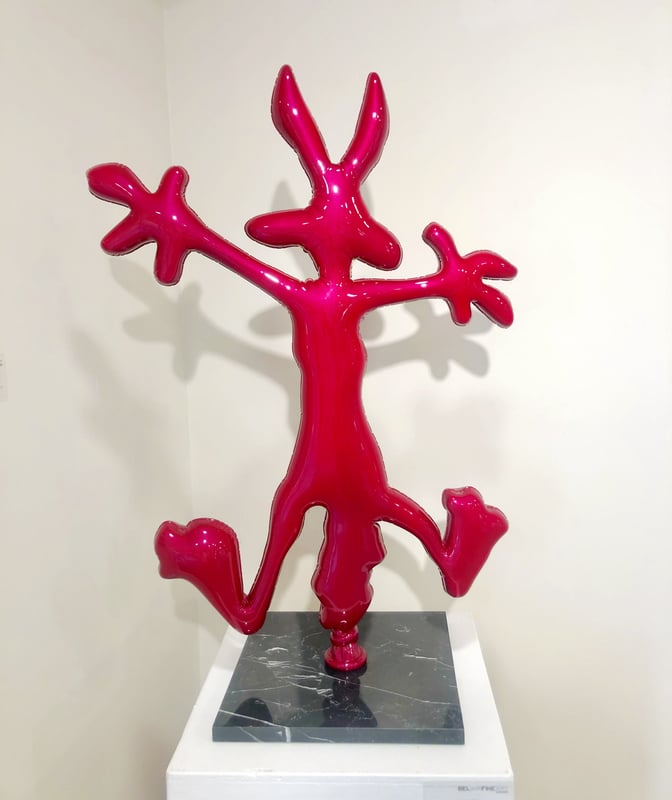 Coyote Fuschia 90
Resin sculpture, paint and varnish on marbre base - One of a kind original artwork
90cm x 0cm
available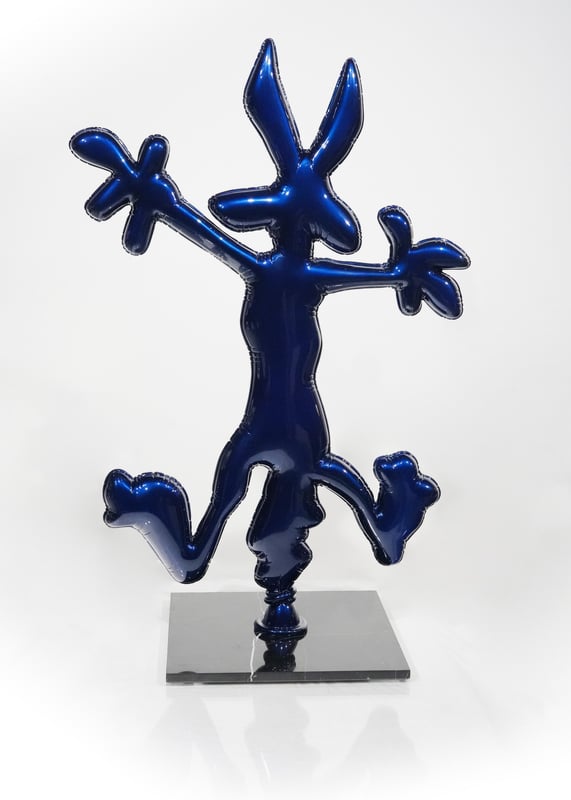 Coyote Dark Blue, 2020
Resin sculpture, paint and varnish on marbre base - One of a kind original artwork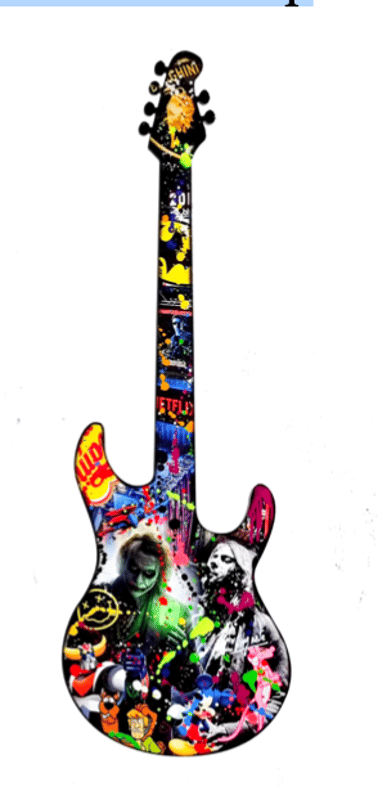 Nirvana Is Pop, 2022
Mixed media on aluminum - One of a kind original artwork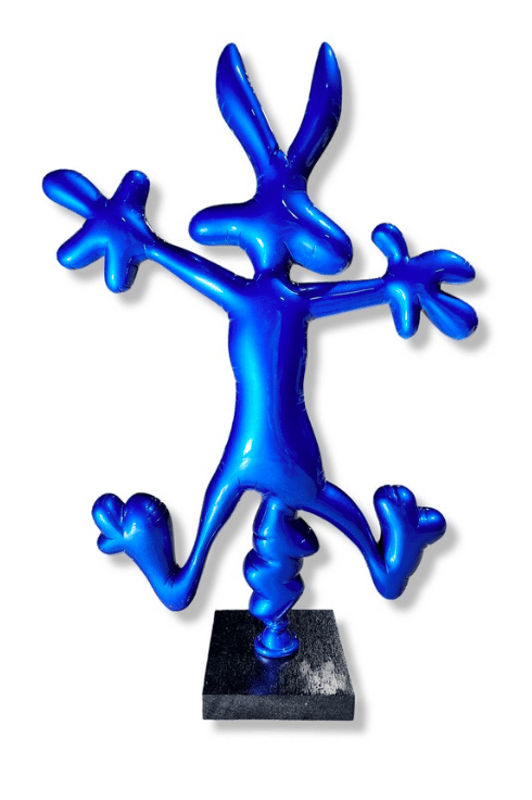 Coyote Bleu Alpine, 2022
Resin sculpture, paint and varnish on marbre base - One of a kind original artwork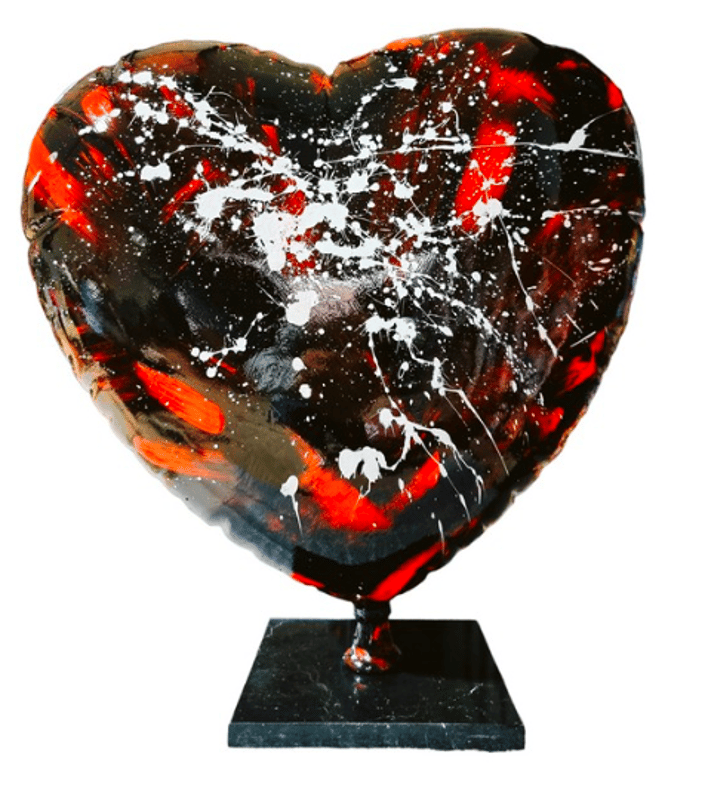 Heart Balloon Red Fire, 2022
Resin sculpture, paint and varnish on marbre base - One of a kind original artwork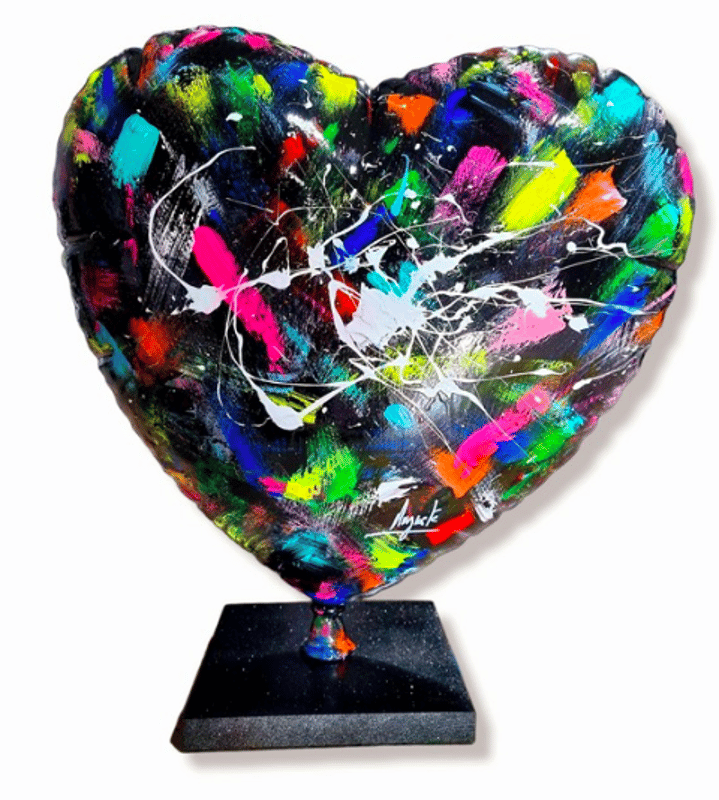 Heart Balloon, 2022
Resin sculpture, paint and varnish on marbre base - One of a kind original artwork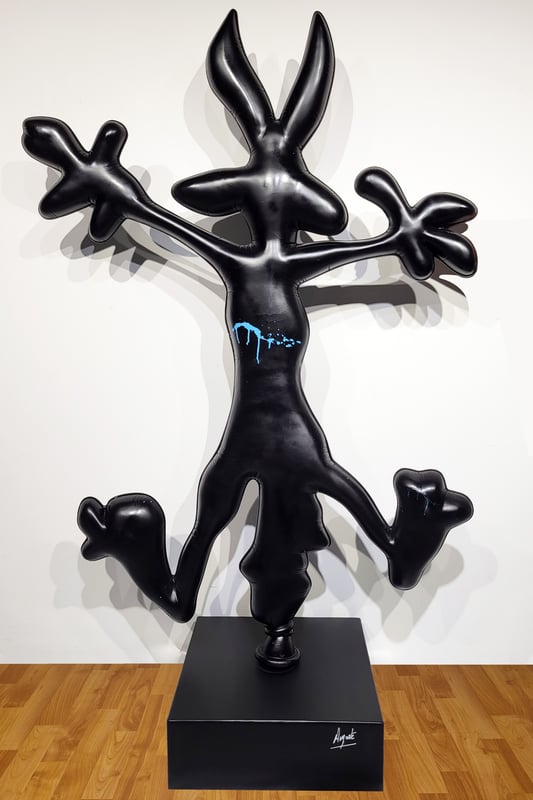 Splash Colors Saint-Tropez
Resin sculpture, paint and varnish on coated steel base - One of a kind original artwork
200cm x 140cm x 15cm
on request