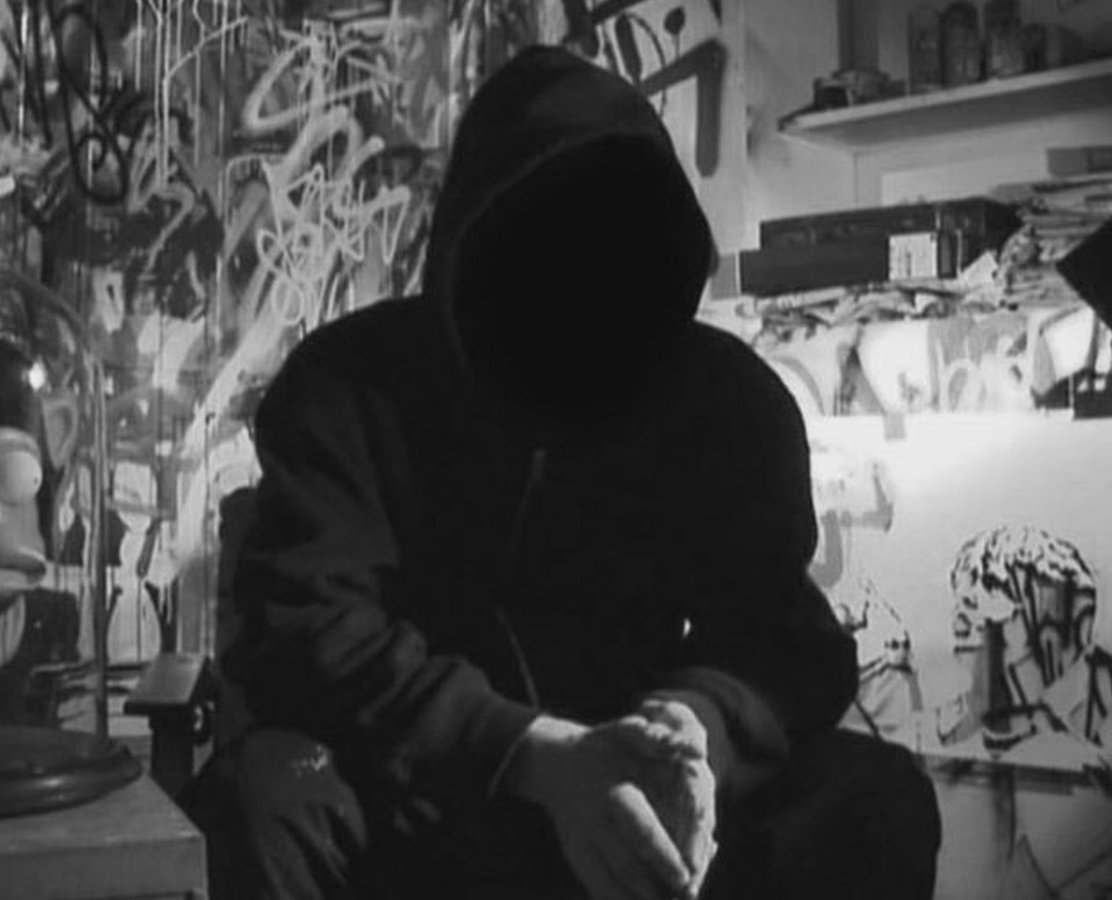 Due to this controversy surrounding his works, Banksy has never revealed his identity and it looks like he will remain unknown to the public. All we know is that he comes from Bristol in the South of England and started out in the early nineties as a graffiti artist. At the beginning of his career Banksy used a mix of traditional graffiti and stencil-art, but in 2000 he mostly started using the latter technique. For stencil-art the desired model is cut out of cardboard or other material beforehand. This way it is very easy to quickly create an artwork in public places.

Satire, a critical note on society, political comments and a dark sense of humor are the key ingredients in the works of Banksy. He wants to spread a political and social message by using basic and appealing murals and designs. Children, policemen, soldiers, rats and apes are recurring figures in his work. These are often portrayed in scenes or slogans that turn against war, fascism, authority, greed and capitalism and all have a nihilistic or anarchistic base. (… are fundamentally nihilistic or anarchistic)

Although Banksy mostly operates in his homeland England, his public street-art has been found from North America to Australia. The original artworks and the official replicas that have been produced in limited numbers are being sold at high prices at art sales.
Banksy also applies his hand on occasion to found objects. An original, for example, might be a small modification to a British pound note, say, or a sign.

Signed and unsigned prints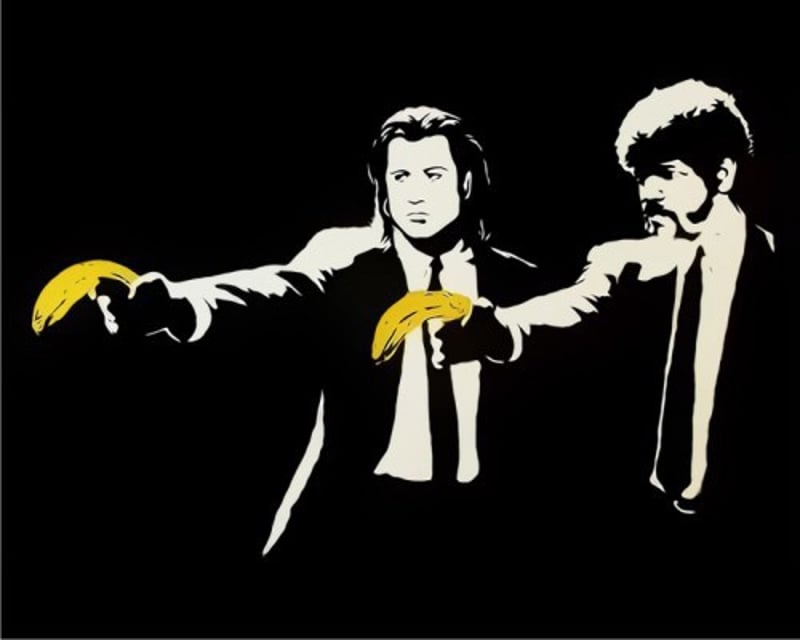 Pulp Fiction, 2004 (unsigned)
Screenprint - Edition of 600 ex. Unsigned. Numbered by the artist.
50cm x 70cm
available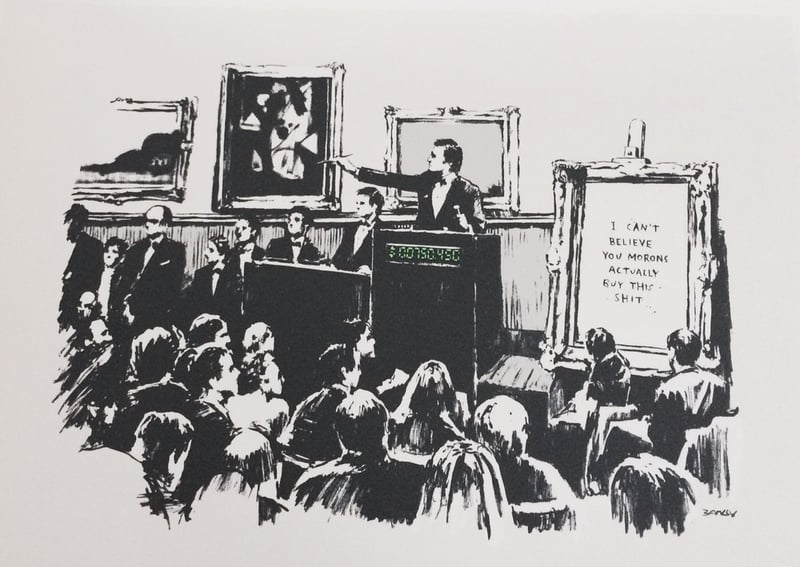 Morons, 2006 (unsigned)
Screenprint - Edition of 500 ex. Unsigned. Numbered by the artist.
56cm x 76cm
available