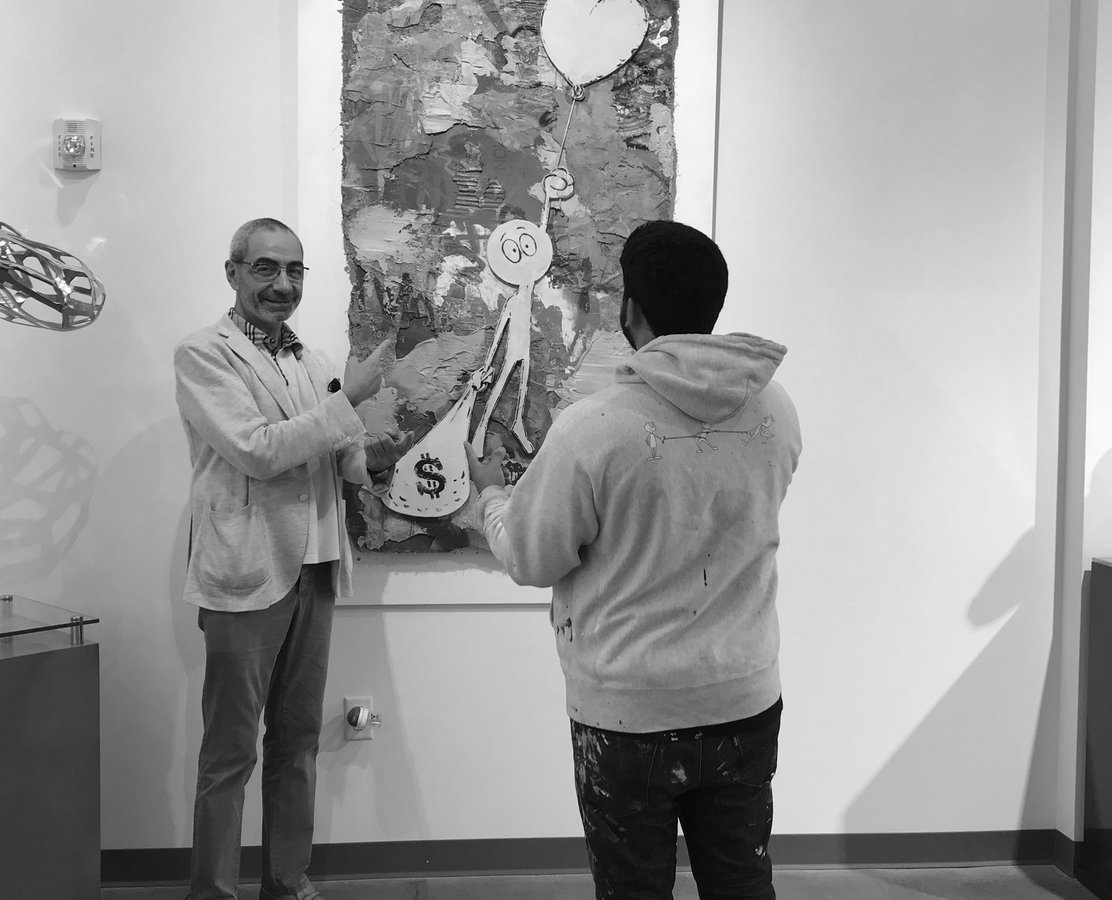 Kai is a native Angeleno artist. At the young age of 14, he pursued his passion and the streets of Los Angeles became his canvas. Four years later, he accepted an offer to study at the California Institute of the Arts, the leading school in contemporary and then the Ecole des Beaux-Arts in Paris.
Kai first began in the streets and that is where he is best known. At the very beginning he was a wheat paster and muralist; his first successful art work being « Morons ». The piece which started his career, it was made with the intentions of getting his father to quit smoking. His father quit smoking and Kai then realized that art could help people.
Following « Morons », Kai then started the Lost Values Collection, in which he took the streets over sharing messages.
As Kai's career continues, Kai began the Stop Sign campaign which became of nationwide phenomenon. Re-imagining the every-day, boring government issued landscape as a medium for his messags, he appropriated the iconic symbol of control into thirty-two different messages.
After a few years of street art, Kai had created so much hype and such a large following, that the Gallery groups shows weren't enough.
In October 2013, Kai was asked to take his « Lost Values » collection, a collection of social addiction and consumerism works, and appropriate them for the gallery rather than for the streets. He combined classical painting techniques with contemporary and street art styles. As well as pushing the boundaries of needle and thread to create a powerful message. The Solo show was called « LOST VALUES ».
After being mentored by his father, studying art history from A-Z, gave him his inspiration for NOW ROYALTY, a collection based on European old masters portraits of royalty and modern American royalty. He combined both worlds to give America a portrait legacy as Europe has in the Louvre & other museums. Kai has since received offers for the portraits from many successful individuals, which include Lil Wayne, Eminem, P Diddy, Swiss Beatz, Lady Gaga's manager and more.
Kai isn't afraid to push boundaries outside the safety of galleries. He pushed street art to the next level, creating gallery walls in the public domain. He has finally done what many have wished for by bringing street art off gallery walls and returning it to the street. Kai did so by hand making frames out of durable plaster, sticking an image with a message and shoving it in your face. This has been so successful that people brag when they can get a piece off the wall and into their living room, even if its shattered into hundreds of pieces.
In late November 2014, Kai and Konfuzed (Chris Brown) teamed up to paint a Mural in Los Angeles. The duo received such great feedback, that they continued to work together. In February 2015, Kai was invited by FAAM to paint a series of painting which would go to auction. Kai's works are now sought out by collectors worldwide.


The Struggle
Screenprint on paper - Original edition of 300 ex
38cm x 100cm
available
100cm x 40cm
available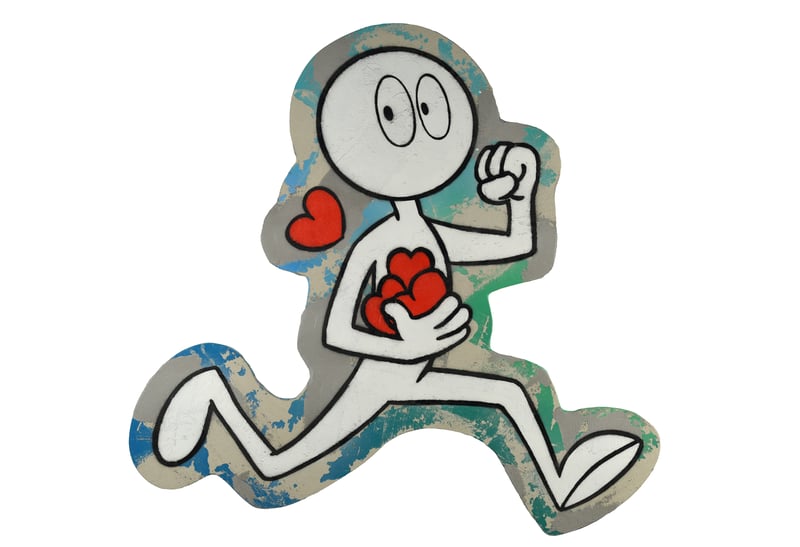 Fleeing Love
Mixed media on canvas - One of a kind original artwork
160cm x 152cm
available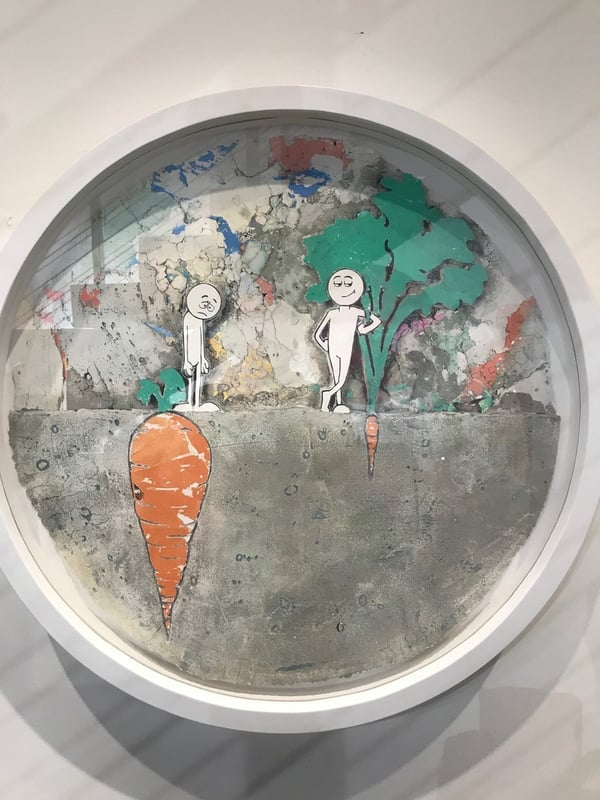 Perception - Print
Screenprint on paper - Original edition of 300 ex
61cm x 62cm
available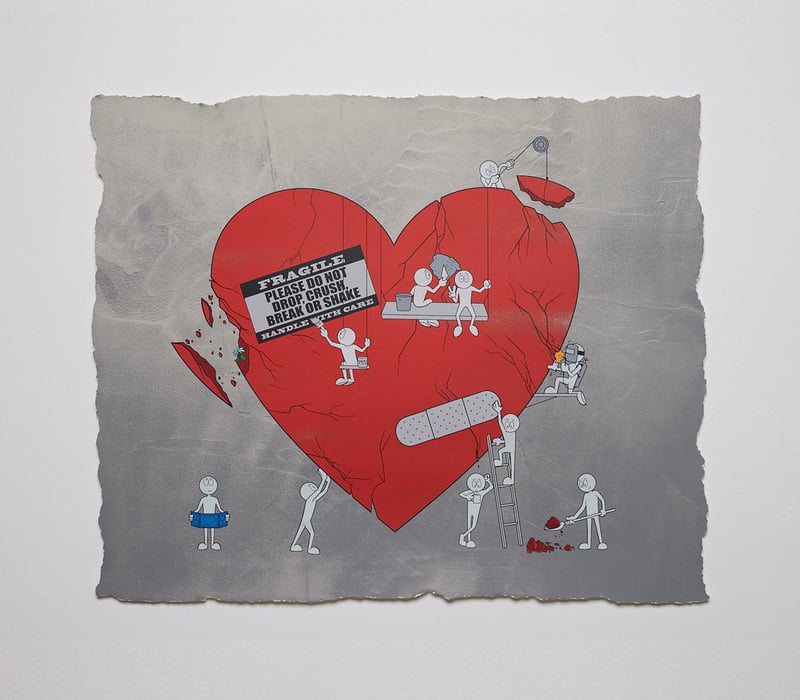 Mending Love, 2022
Screenprint on paper - Original edition of 150 ex.
78cm x 93cm
available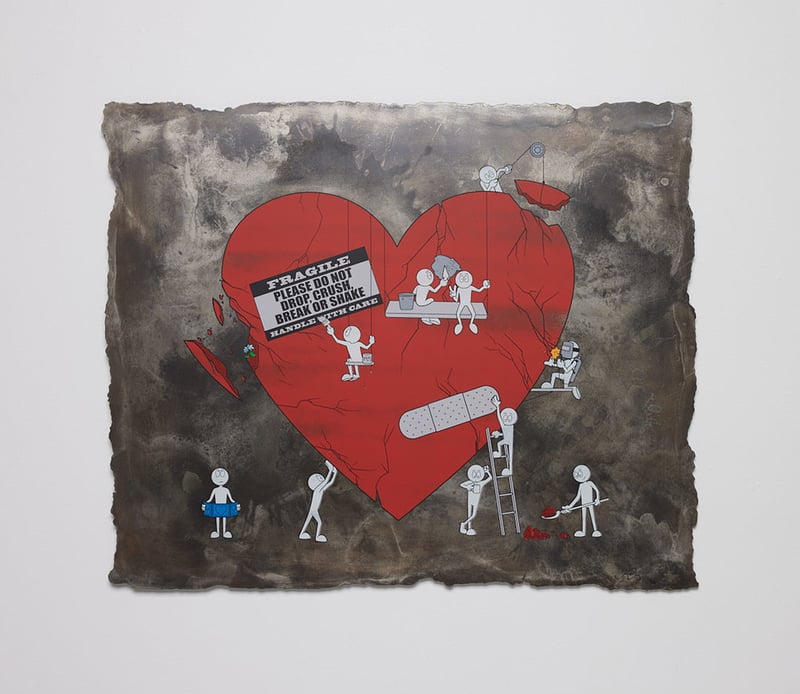 Mending Love Aluminium, 2022
Screenprint on aluminium - Original edition of 26 ex.
78cm x 93cm
available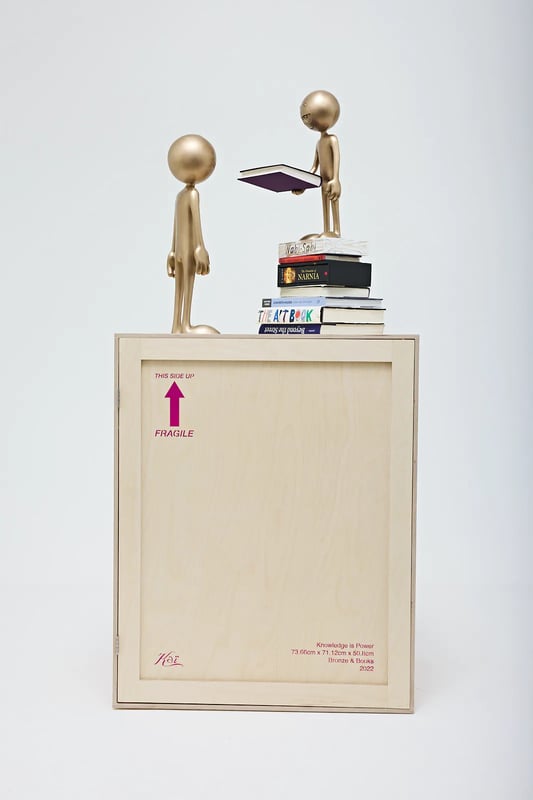 Knowledge is Power, 2022
Bronze sculpture & books - Original edition 8 ex + 4 AP
74cm x 71cm x 51cm
available