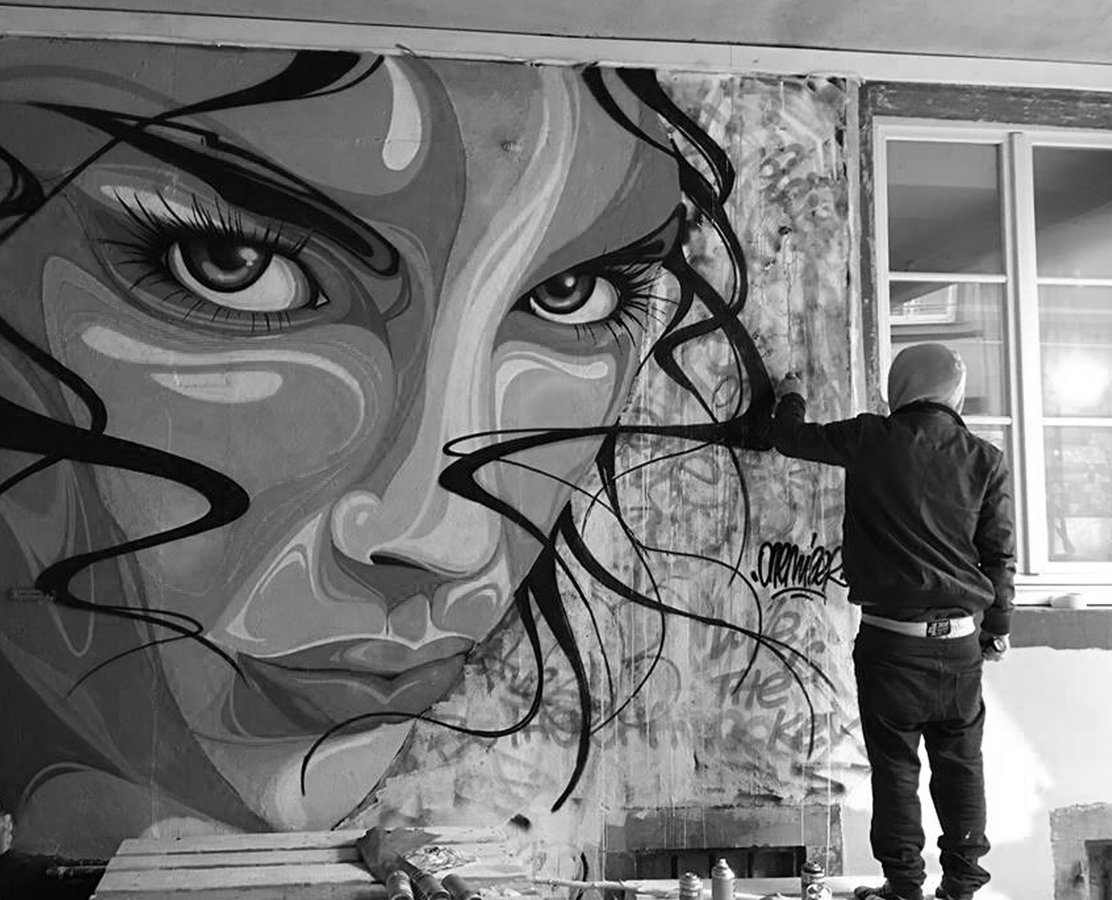 Onemizer was born in 1987 in the South of France.
​
His first encounter with art was in Africa, where he spent part of his childhood.
After coming back to France as a teenager, he became familiar with street art when roaming the streets of Paris.
He marvelled at the graffiti covering the walls of the Parisian ring road.
Then he got used to going to vacant lots, railroad yards and disused warehouses where he painted hidden from public view. After being graduated from high school, he decided to study art and design in a school and eventually chose to educate himself.
The people close to him encouraged him to paint on canvas as well as on walls and to show his work after meeting along the way people in hotels, restaurants or bars...
​
​
Onemizer has come quite some way since his beginnings in the streets and he now exhibits in a number of international art galleries.
​
In 2014 he was part of the team of about a hundred artists from all over who produced the longest graffiti scroll ever, which eventually made its way into the Guinness Book of World Records.
​
More recently, he was selected by the influential Guide de l'Art Contemporain Urbain (Graffiti Art Magazine) to feature as one of the 50 most talented artists for the year 2019.
Onemizer draws his inspiration everywhere, from iconic works of art as well as from what he can observe in his everyday life, not forgetting what he experienced as a child.
​
His artistic approach consists in trying to convey the sense of street art into the living room. His dream is to bring the streets into homes, so that all the writings, drawings, graffiti – which for him have been the greatest source of inspiration – are no longer perceived as undesirable and can now be deemed a full-fledged art form worthy of being exhibited in galleries with confidence.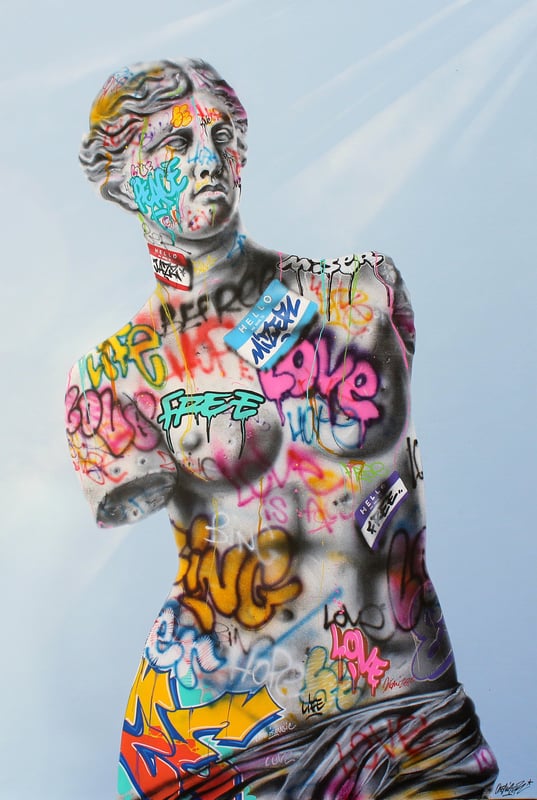 Vénus
Mixed media on canvas - One of a kind original artwork
120cm x 80cm
available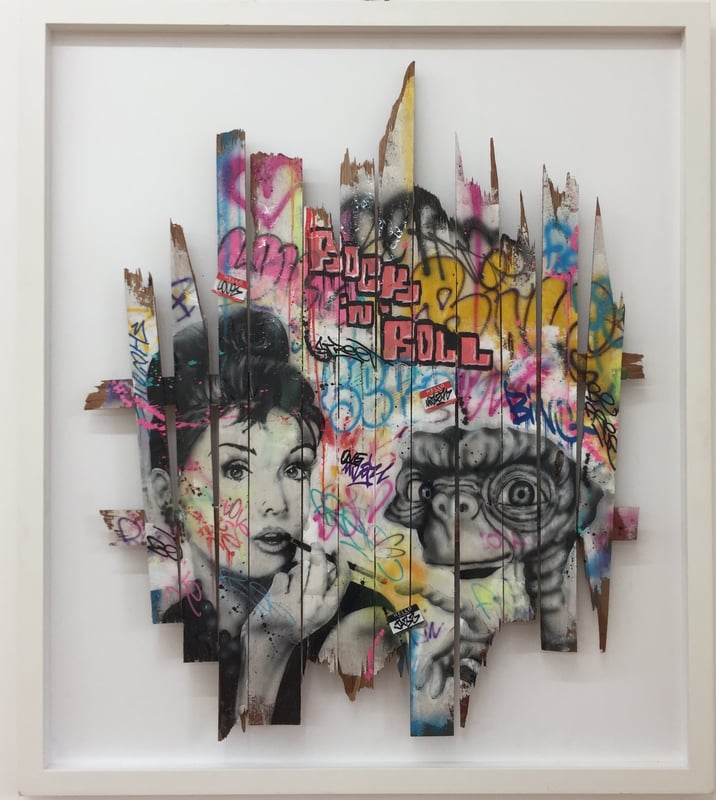 Audrey/E.T
Mixed media on wood - One of a kind original artwork
81cm x 68cm
available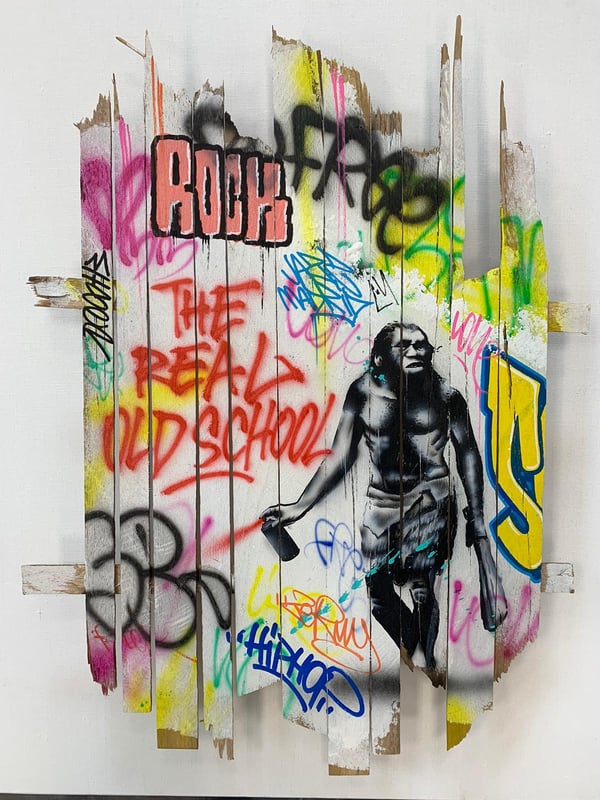 Old old school
Mixed media on wood - One of a kind original artwork
65cm x 65cm x 5cm
available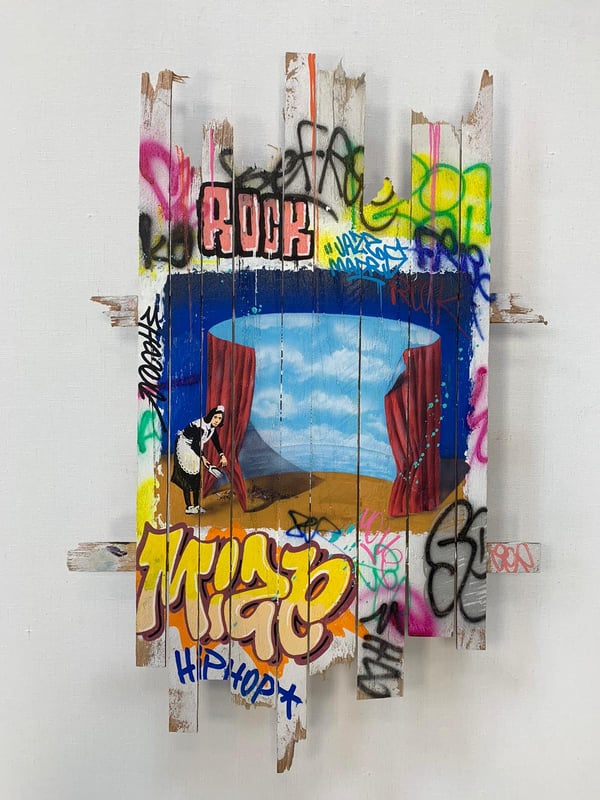 Maid show
Mixed media on wood - One of a kind original artwork
65cm x 65cm
available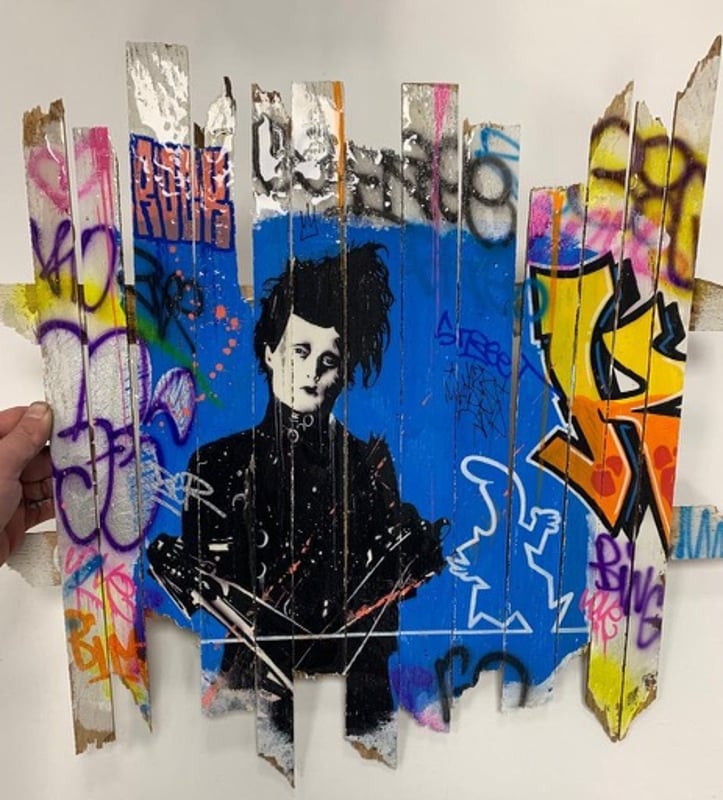 Edouard Alinea
Mixed media on wood - One of a kind original artwork
65cm x 65cm
available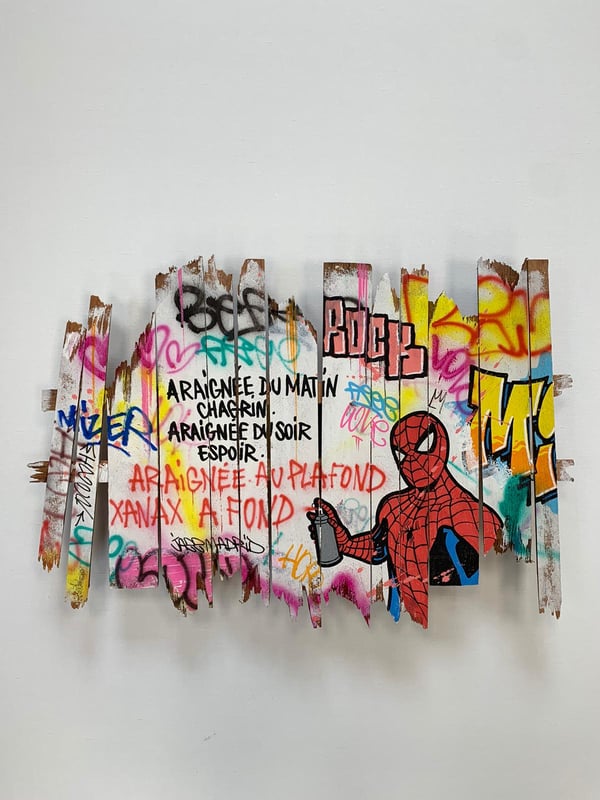 Spiderman
Mixed media on wood - One of a kind original artwork
60cm x 90cm
available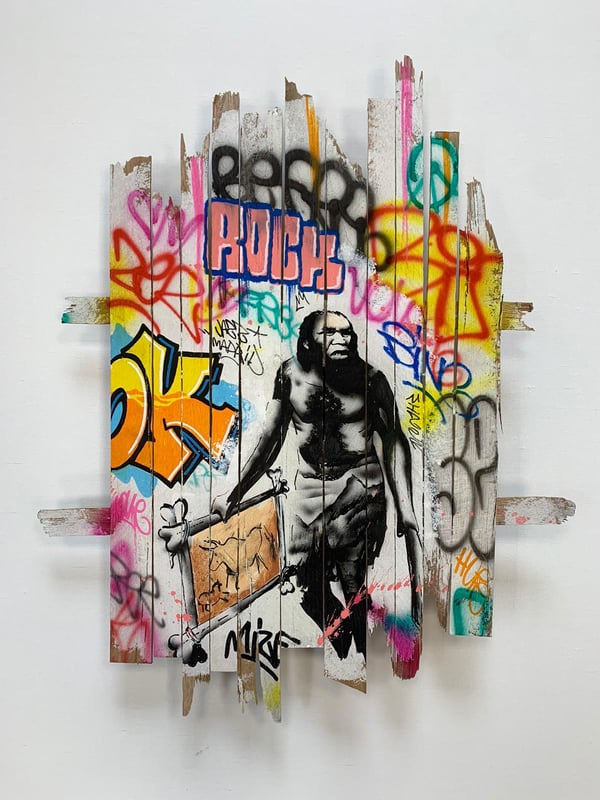 Origine du street art
Mixed media on wood - One of a kind original artwork
90cm x 60cm
available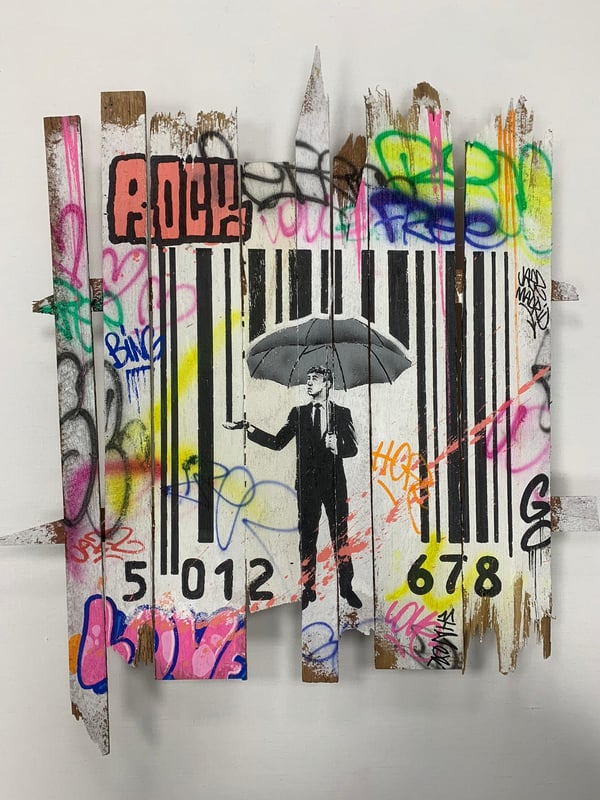 Il pleut des codes barres
Mixed media on wood - One of a kind original artwork
65cm x 65cm
available