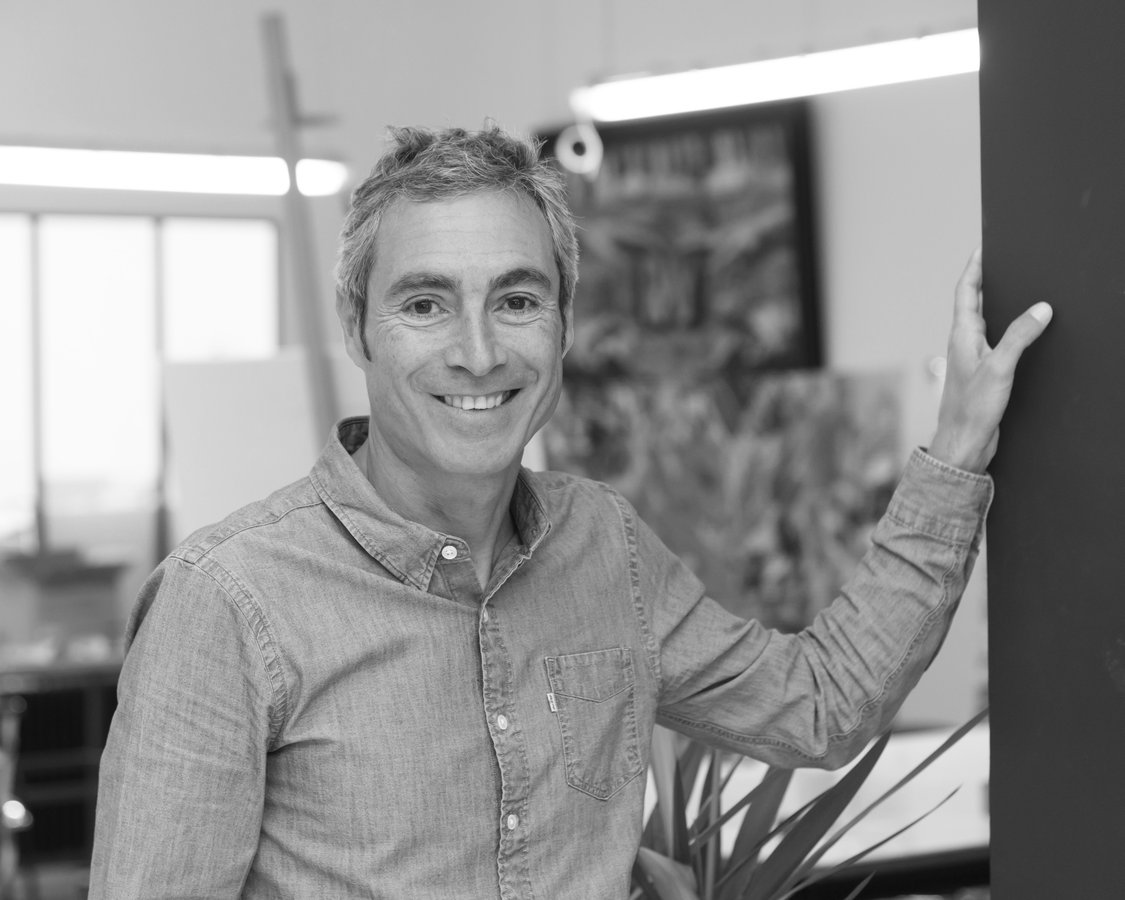 Patrick Rubinstein was born in 1960 in Paris. His childhood will mark him durably and will later feed his artistic language. Paris lives at the time of British rock, cinema and American pop.

Growing up in a family that made him perceptive to art at an early age, Patrick Rubinstein acquired the passion for cinema from his mother, and inherited the inventive spirit from his father, who was also the fist to introduce to him the techniques of kinetic art. This initiation and culture from his youth would be pivotal for his future artistic creation.

The artist draws his themes from both the past and the present.
He meticulously sculpts and refines his artworks like a goldsmith. The outcome is mesmerizing: Patrick Rubinstein presents the viewer with a futurist and avant-gardist artwork.

At the age of 18 he sold his first artwork. Never ceased to innovate, it was not until many years later that the artist perfected his technique and artistic expression to present the internationally acclaimed artworks of today.

The Double Principle depicts the fusion of two images designed to blend into one. This newly merged image is applied on a medium in accordion configuration. The application on this medium recreates, at 45° angle, the two original images that can be seen from both sides. Several other images, revealed through interlacing of the two views, become visible as spectator moves around the artwork.

The Triple Principle depicts three images, one central and two laterals. The side views are created by strips inserted perpendicular to the central image. Two distinct images are visible, from both sides at 45° angle. This technique allows visual variations when the spectator moves around the work, while maintaining defined sight of the central image.

The result of these two techniques is captivating, giving the artworks an animated and perpetually renewed aspect.
The movement is not the only element that affects visual variation, but the light direction and intensity also contribute to the artwork's kinetic effect.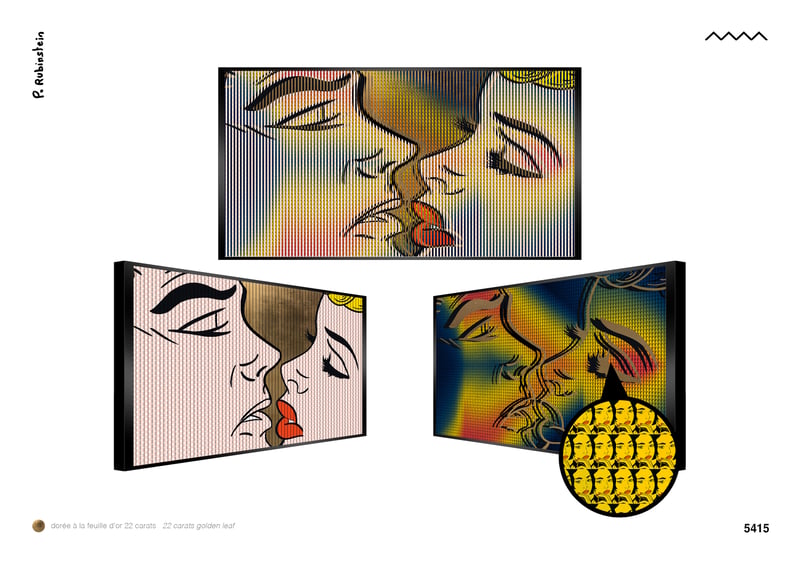 Forbidden Love, 2020
Kinetic work Print on panel - One of a kind original artwork
106cm x 183cm
available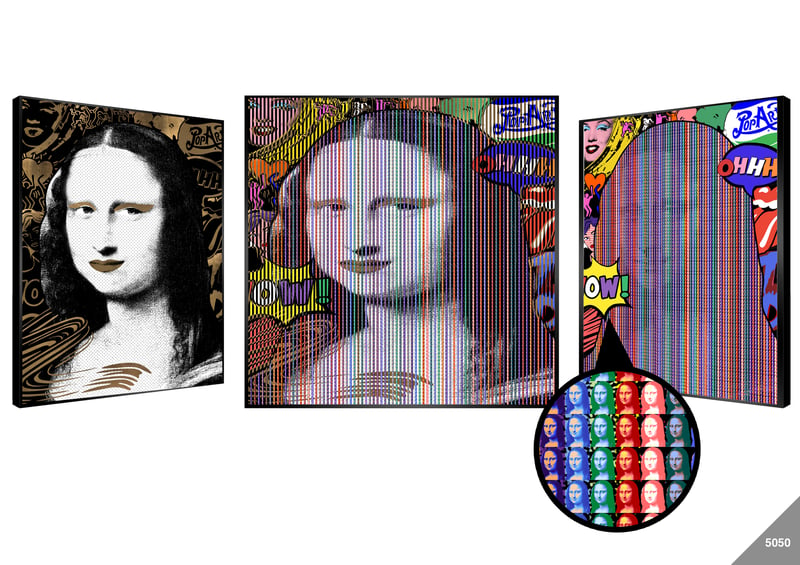 La belle enigmatique, 2020
Kinetic work Print on panel - One of a kind original artwork
139cm x 139cm
available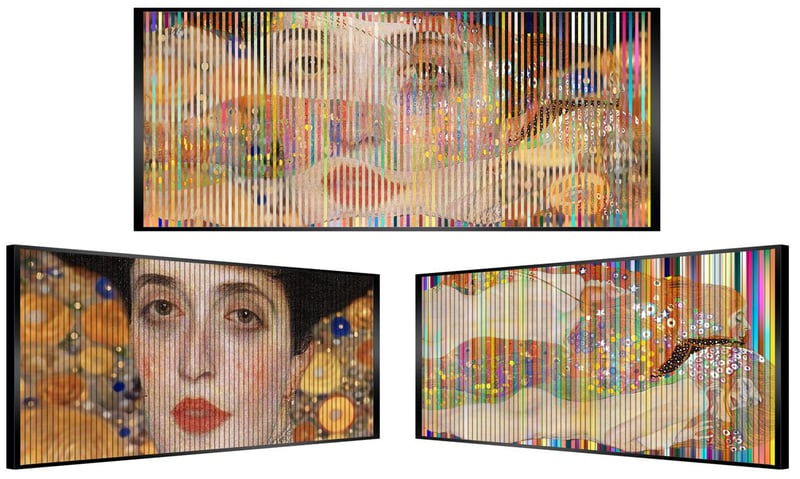 Sublime Klimt
Kinetic work Print on panel with golden leaf - One of a kind original artwork
65cm x 139cm
available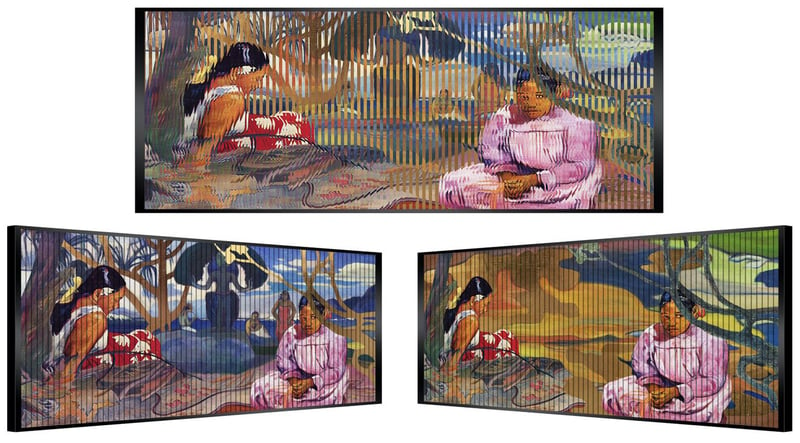 Jungle Fever
Kinetic work Print on panel with golden leaf - One of a kind original artwork
65cm x 139cm
available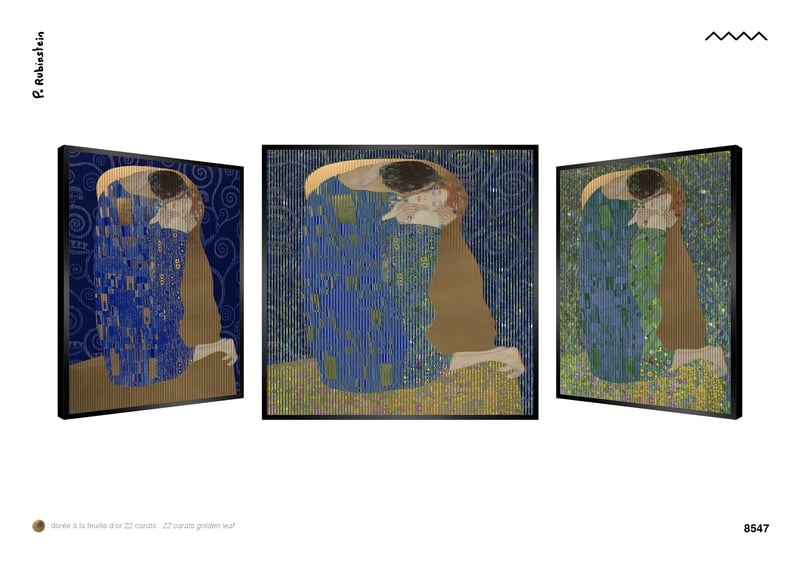 Dreaming about Klimt, 2022
Kinetic work Print on panel with golden leaf - One of a kind original artwork
139cm x 139cm
available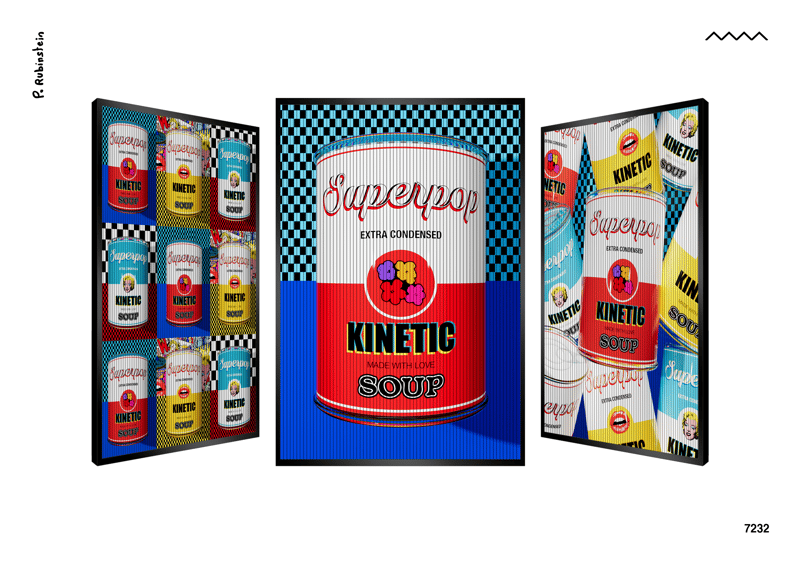 Soup Soup, 2021
Kinetic work Print on panel - One of a kind original artwork
90cm x 66cm
available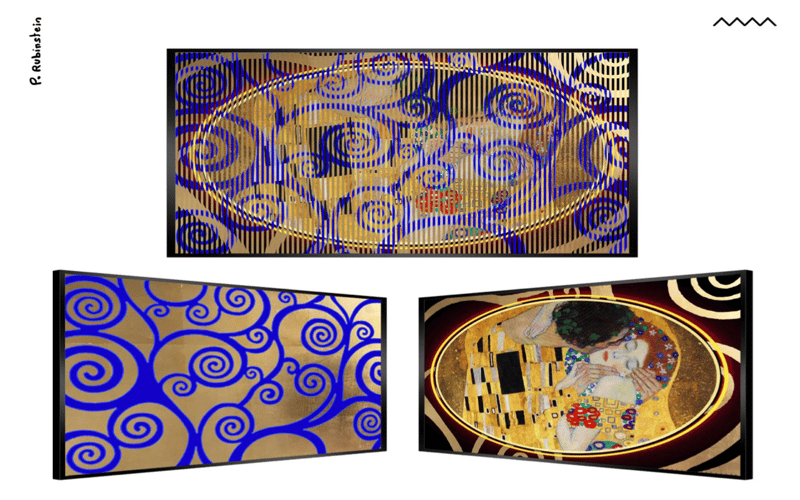 Glittering Spiral
Kinetic work Print on panel - One of a kind original artwork
86cm x 139cm
available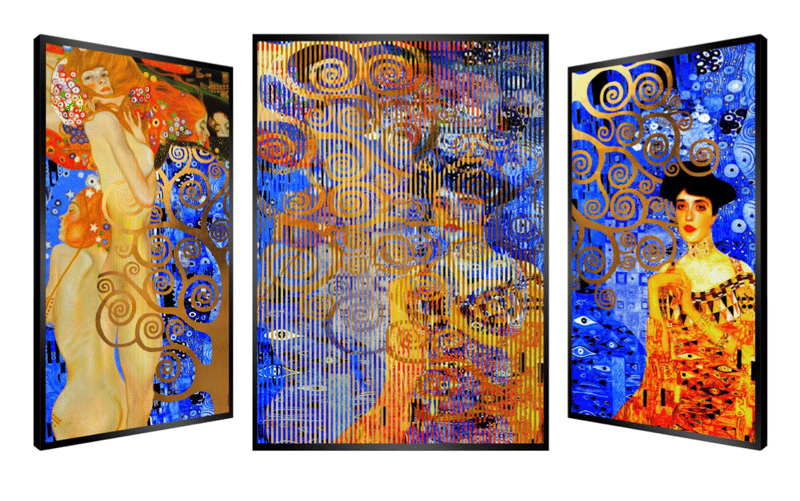 Tree of Klimt
Kinetic work Print on panel with golden leaf - One of a kind original artwork
139cm x 106cm
available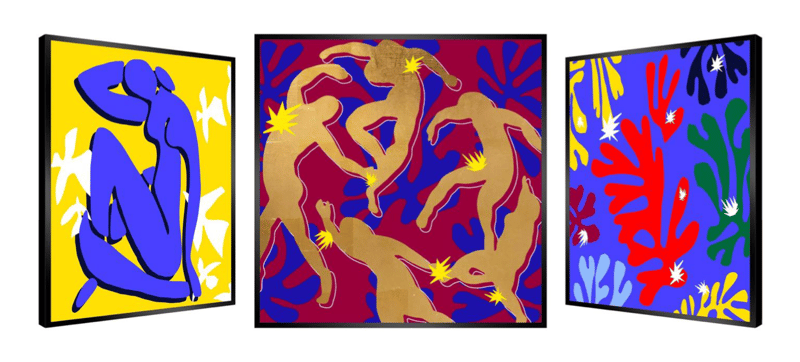 Baume au coeur
Kinetic work Print on panel with golden leaf - One of a kind original artwork
130cm x 130cm
available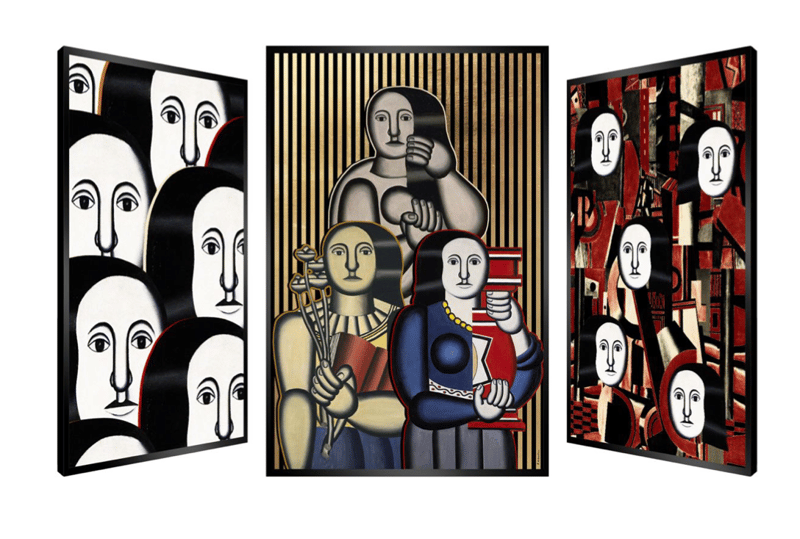 Saint Légé
Kinetic work Print on panel with golden leaf - One of a kind original artwork
130cm x 91cm
available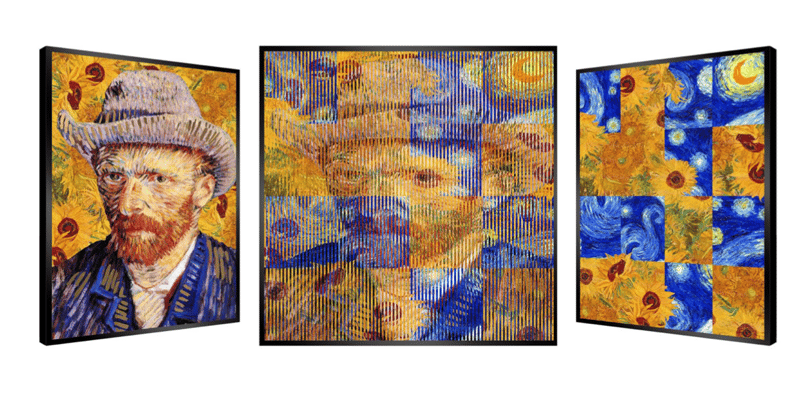 Sunflower
Kinetic work Print on panel with golden leaf - One of a kind original artwork
139cm x 139cm
available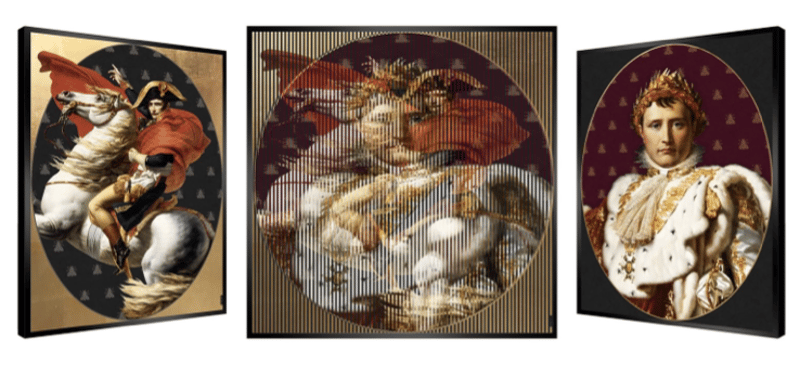 Histoire de Napoleon
Kinetic work Print on panel with golden leaf - One of a kind original artwork
139cm x 139cm
available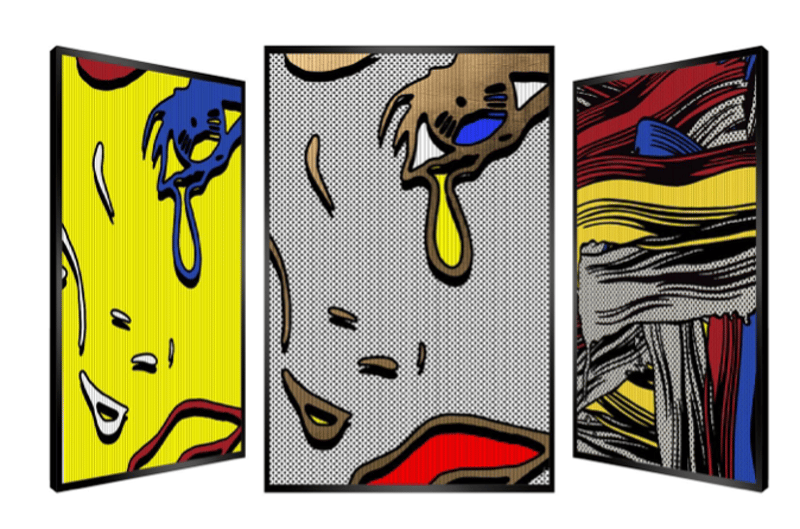 Roy had a stroke
Kinetic work Print on panel with golden leaf - One of a kind original artwork
130cm x 91cm
available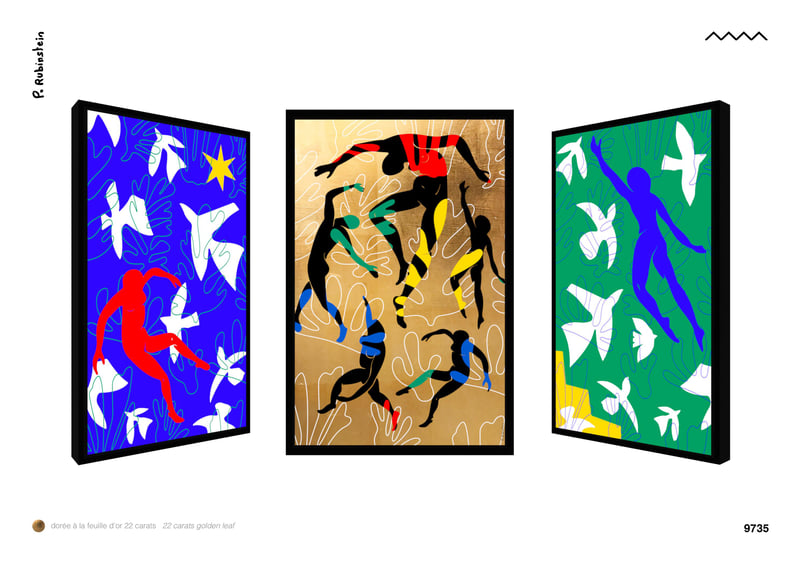 Les oiseaux de Matisse
Kinetic work Print on panel with golden leaf - One of a kind original artwork
90cm x 66cm
available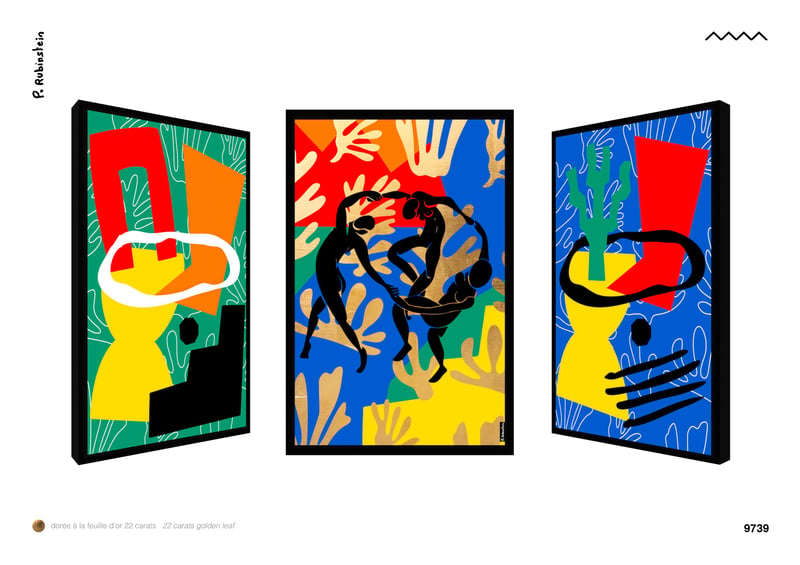 La dance végétale
Kinetic work Print on panel with golden leaf - One of a kind original artwork
90cm x 66cm
available
Bel-Air Fine Art exclusive : Mona in Paris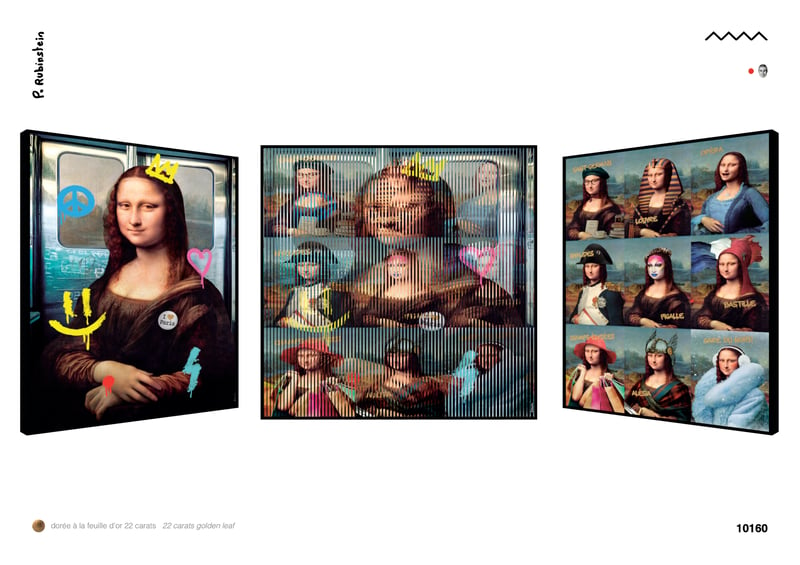 Mona Lisa in Paris
Kinetic work Print on panel with golden leaf - One of a kind original artwork
123cm x 123cm
on request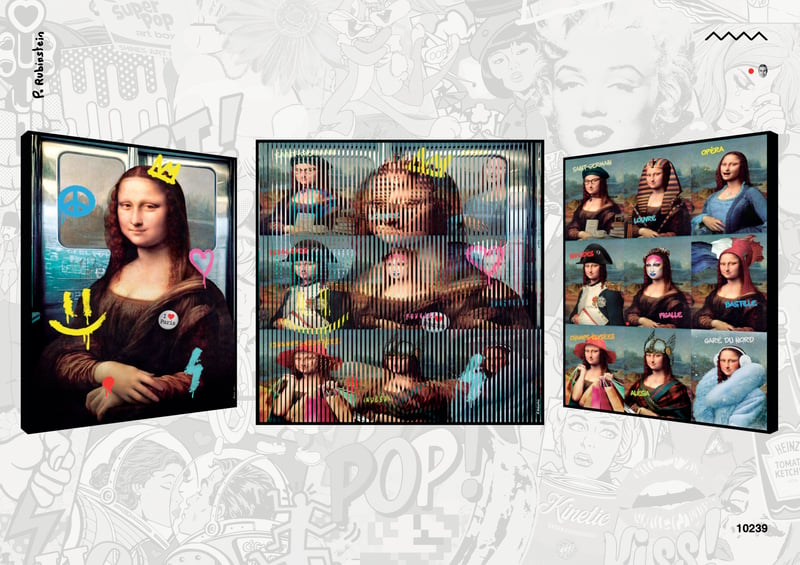 Mona dans le Métro (ref 10239)
Kinetic work Print on panel - Original edition of 26ex. + 4 AP
82cm x 82cm
on request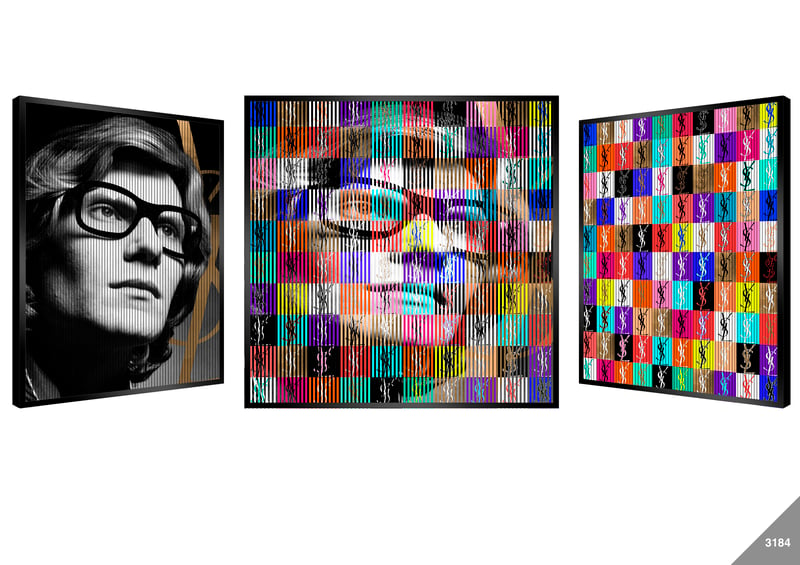 Olala Fashion
Kinetic work Print on panel - One of a kind original artwork
113cm x 113cm
available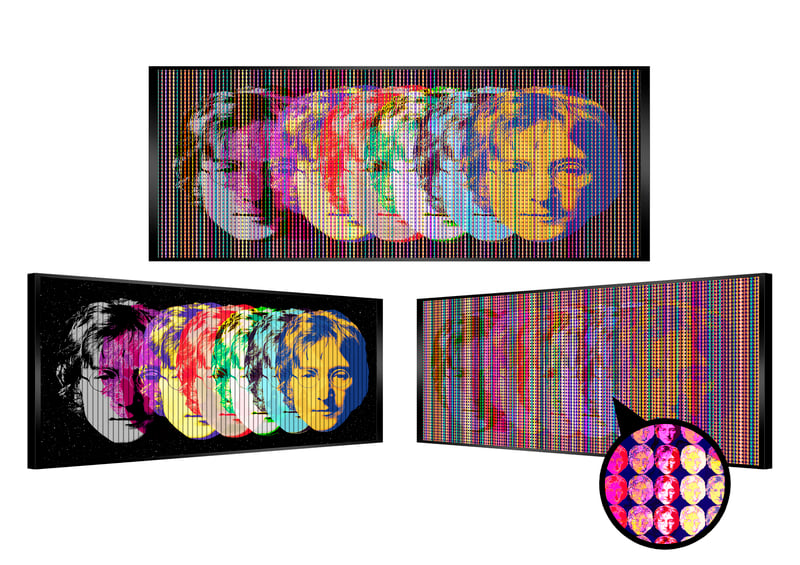 Living life in peace, 2020
Kinetic work Print on panel - One of a kind original artwork
96cm x 206cm
available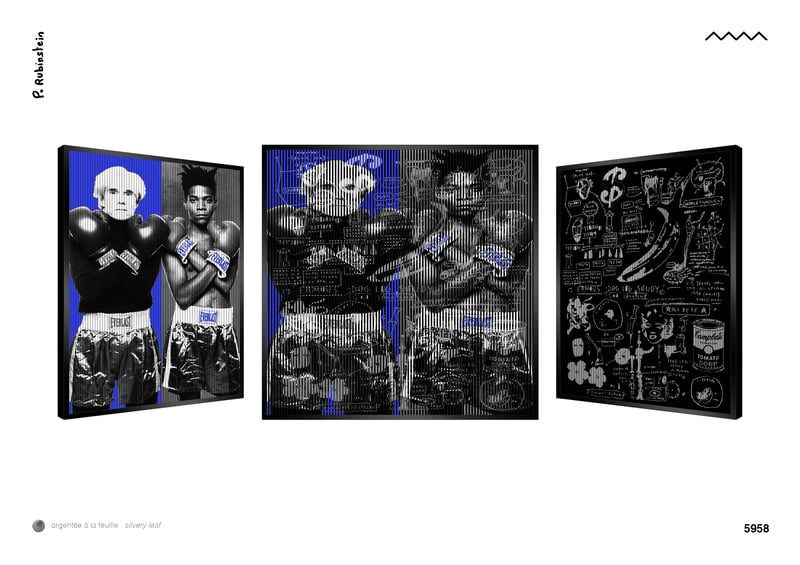 Basrol, 2020
Kinetic work Print on panel - One of a kind original artwork
156cm x 156cm
available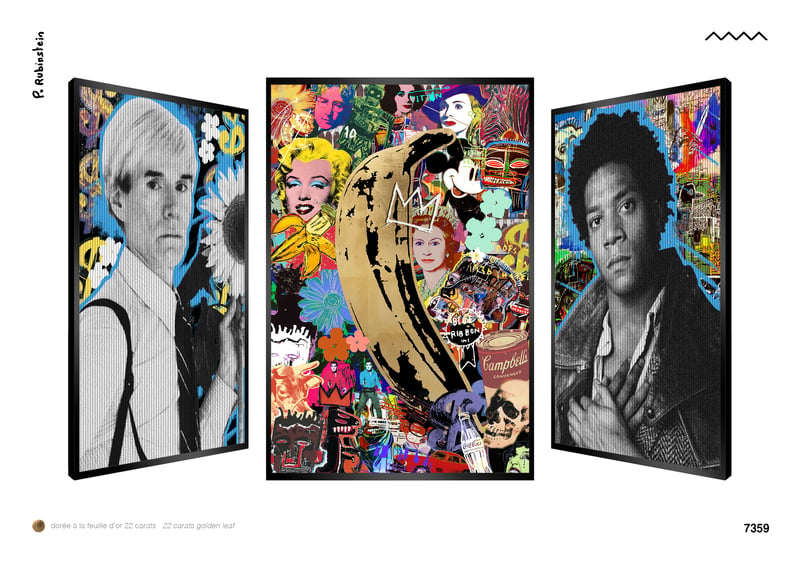 Banana Warhol, 2022
Kinetic work Print on panel with golden leaf - One of a kind original artwork
130cm x 91cm
available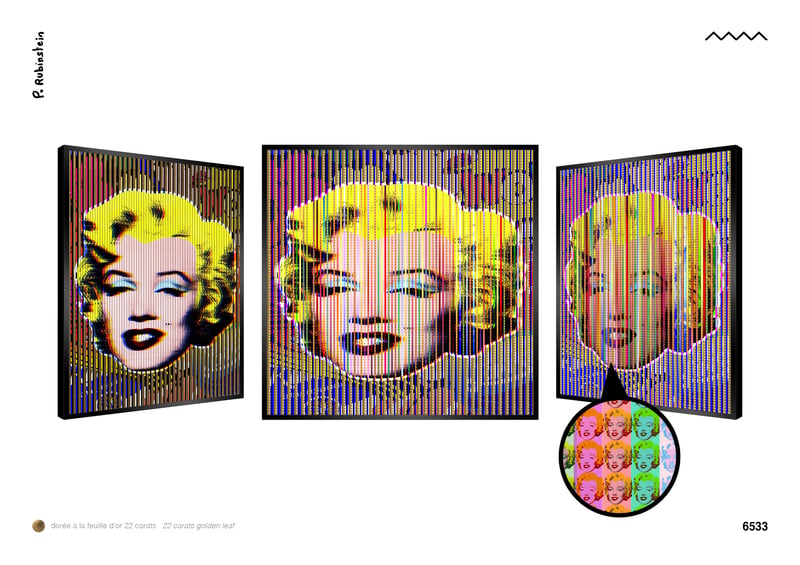 Mary flashy, 2021
Kinetic work Print on panel with golden leaf - One of a kind original artwork
139cm x 139cm
available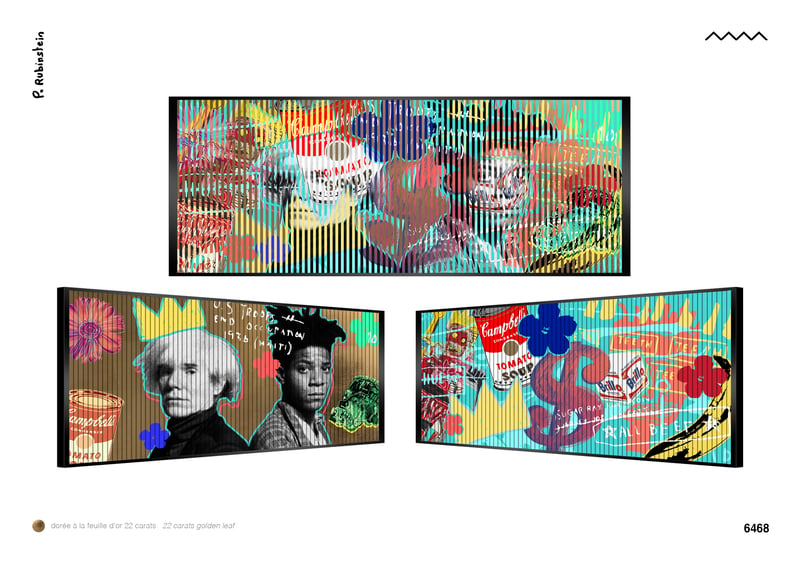 Wasquiat et Barhol, 2021
Kinetic work Print on panel with golden leaf - One of a kind original artwork
65cm x 139cm
available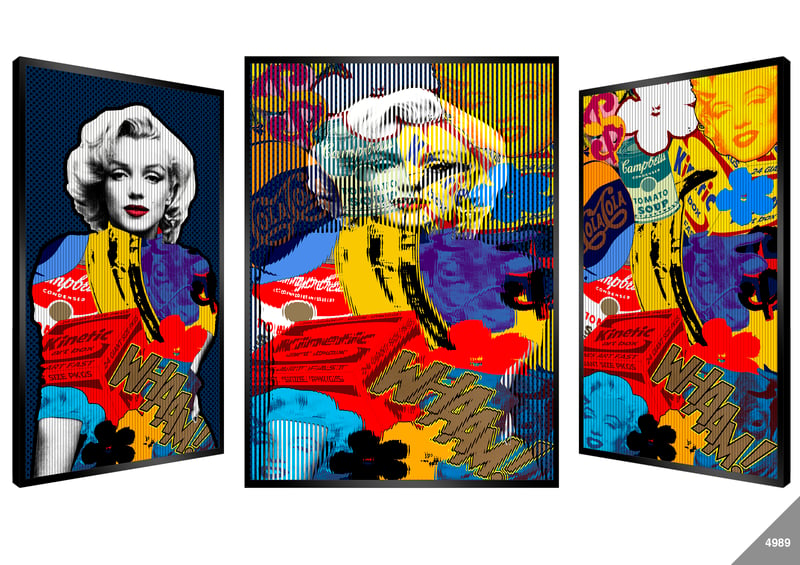 Wearing Warhol, 2020
Kinetic work Print on panel with golden leaf - One of a kind original artwork
156cm x 120cm
available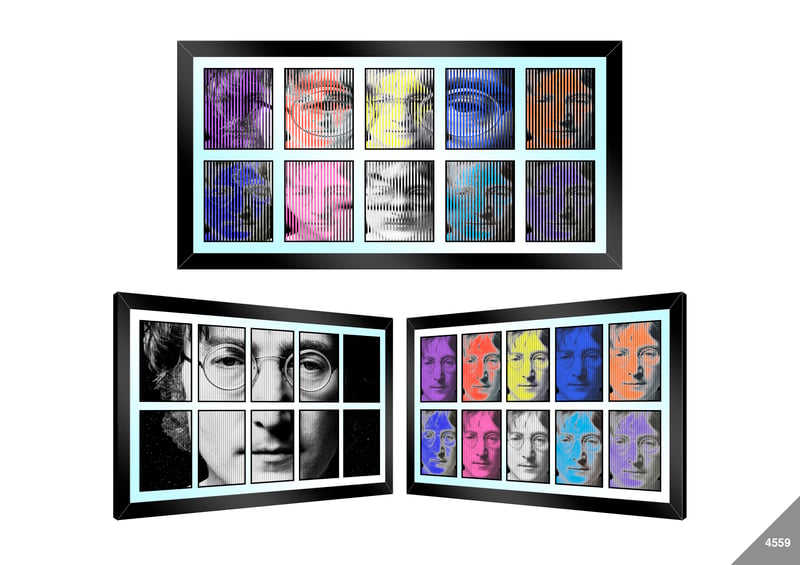 John john john, 2019
Kinetic work Print on panel with black glitter dust - One of a kind original artwork
104cm x 200cm
available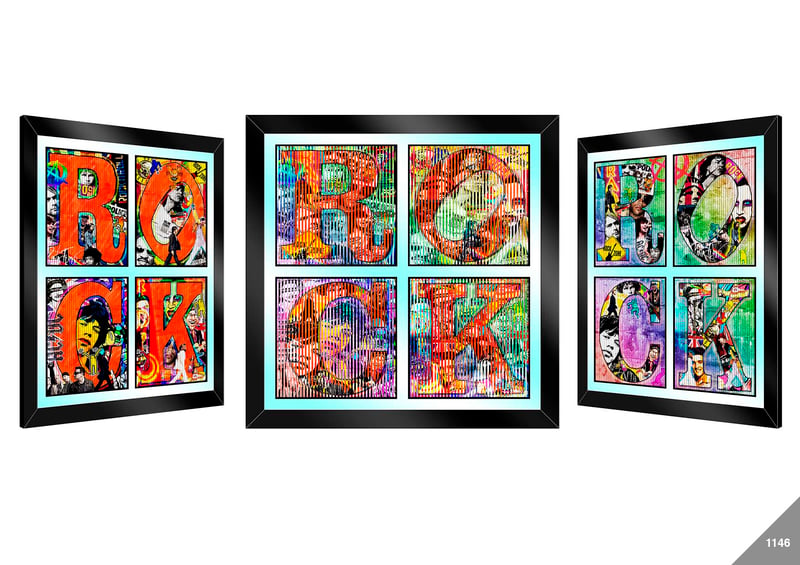 Bebop
Kinetic work Print on panel - One of a kind original artwork
117cm x 117cm
available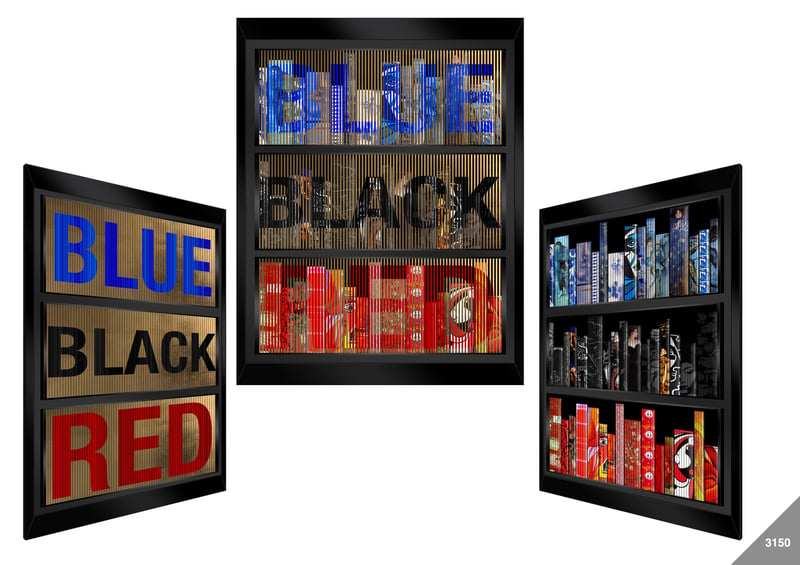 Passion for Books
Kinetic work Print on panel - One of a kind original artwork
120cm x 113cm
available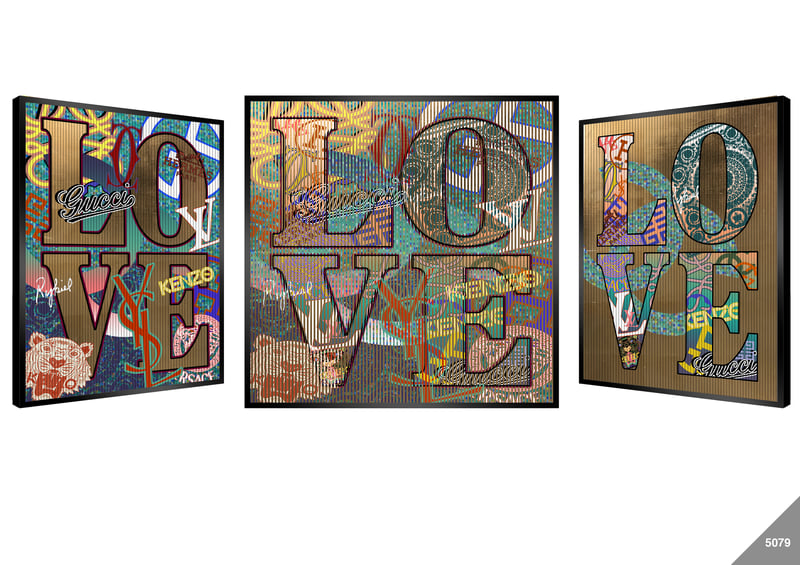 Olalaluxe, 2020
Kinetic work Print on panel - One of a kind original artwork
156cm x 156cm
available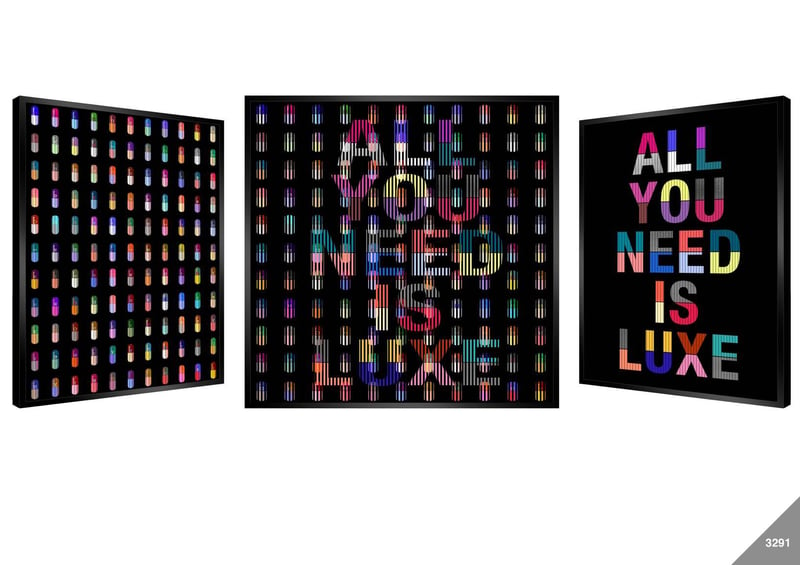 Pop Pills, 2019
Kinetic work Print on panel - One of a kind original artwork
150cm x 150cm
available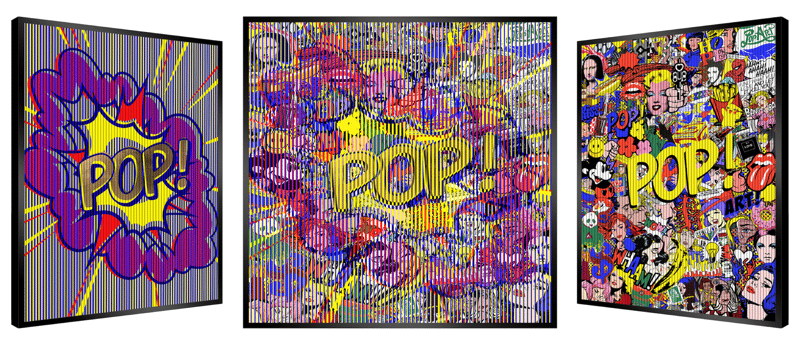 Pop celebration
Kinetic work Print on panel with golden leaf - One of a kind original artwork
139cm x 139cm
available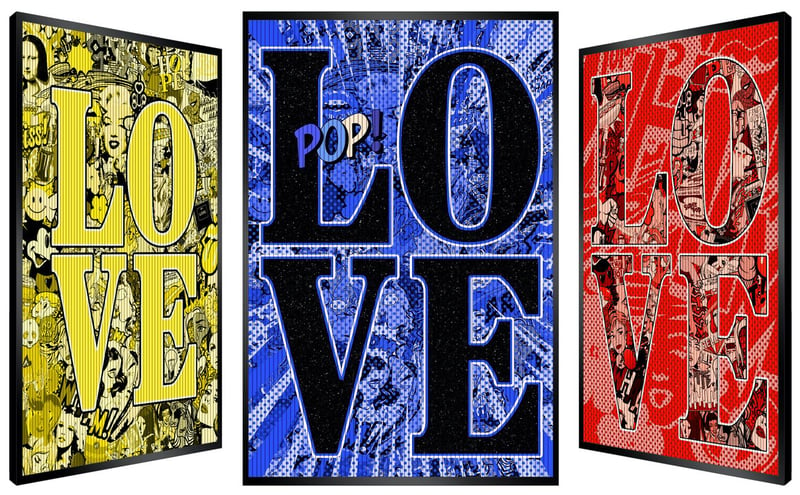 3 facettes de l'amour
Kinetic work Print on panel - One of a kind original artwork
90cm x 66cm
available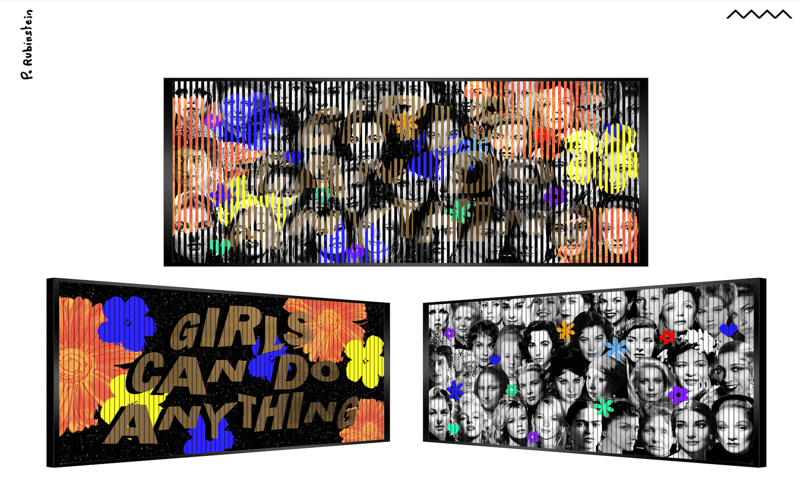 Girls like you
Kinetic work Print on panel - One of a kind original artwork
65cm x 139cm
available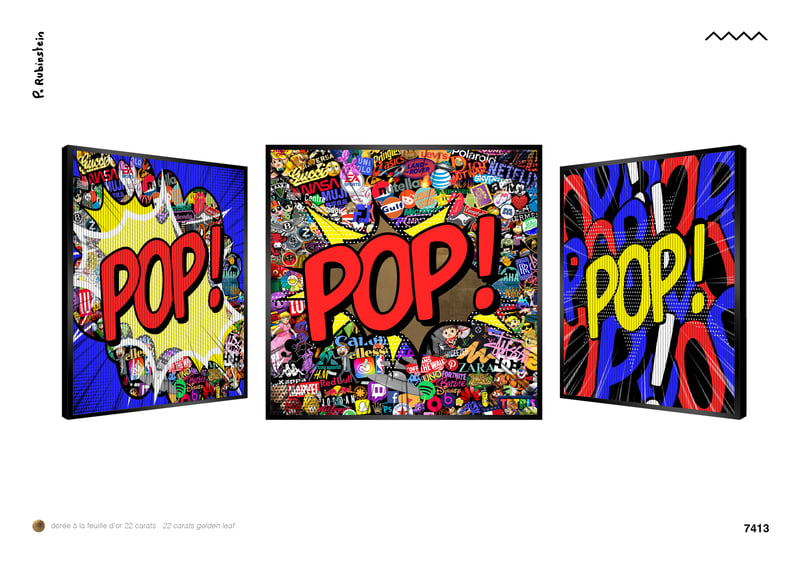 Boom Pop Art, 2022
Kinetic work Print on panel with golden leaf - One of a kind original artwork
130cm x 130cm
available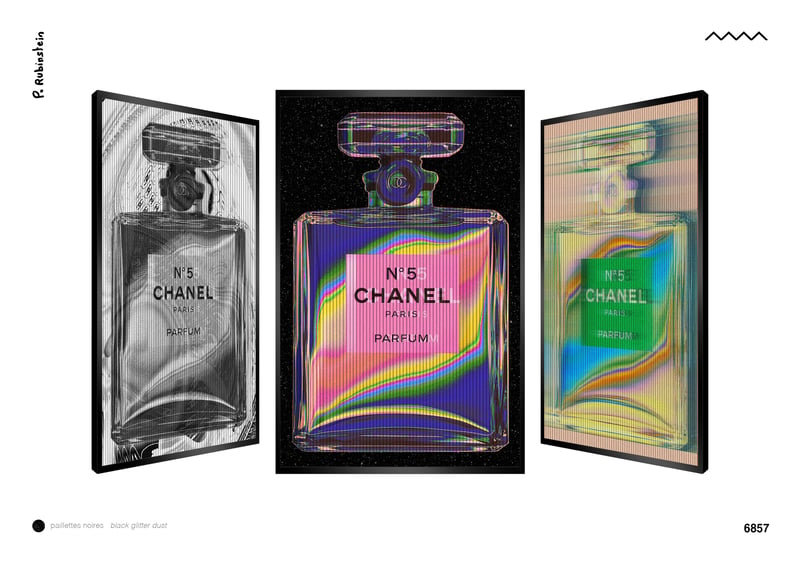 Effluve pop, 2021
Kinetic work Print on panel with black glitter dust - One of a kind original artwork
90cm x 66cm
available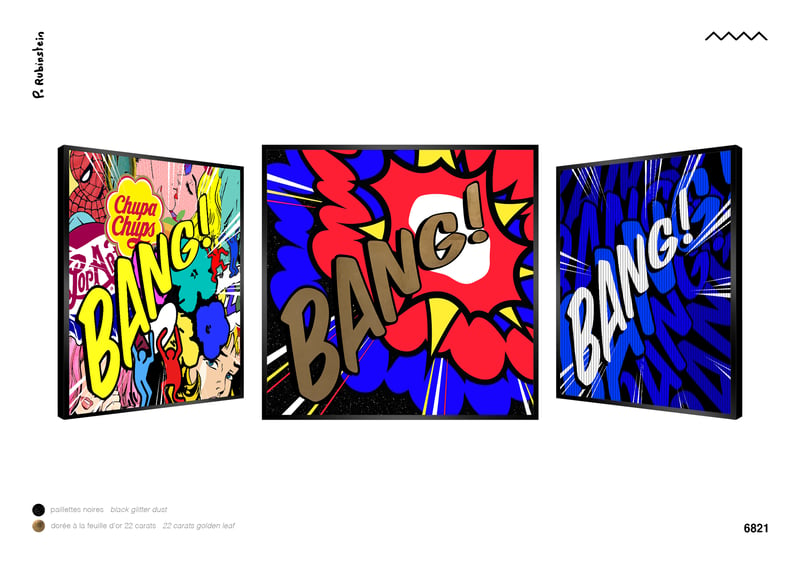 Big Bang Blue, 2021
Kinetic work Print on panel with golden leaf - One of a kind original artwork
114cm x 114cm
available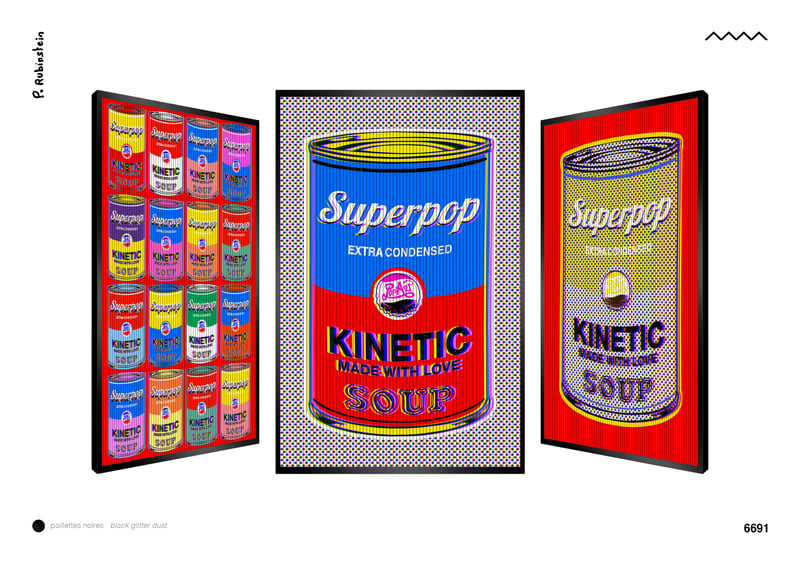 Little blurred soup, 2021
Kinetic work Print on panel with black glitter dust - One of a kind original artwork
90cm x 66cm
available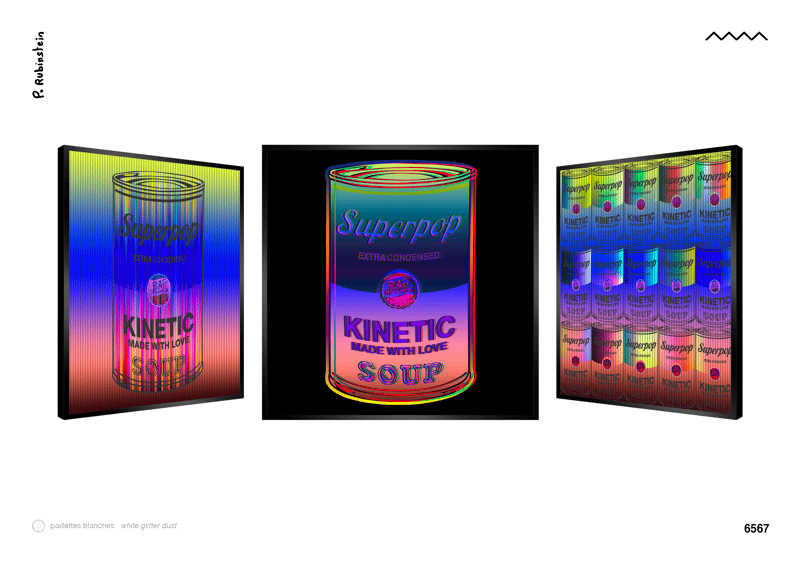 Soup Colored, 2021
Kinetic work Print on panel with white glitter dust - One of a kind original artwork
114cm x 114cm
available
Flashy Panda, 2021
Kinetic work Print on panel with golden leaf - One of a kind original artwork
114cm x 114cm
available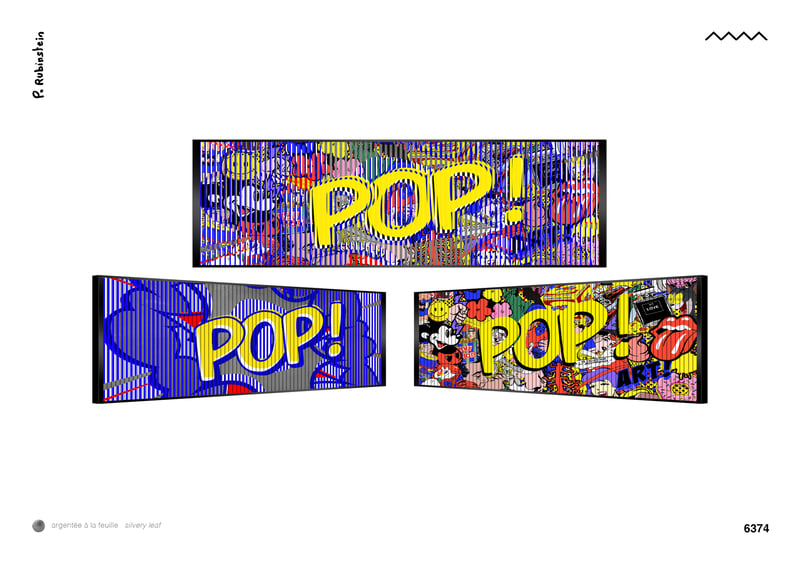 Et ça fait pop !, 2021
Kinetic work Print on panel with silvery leaf - One of a kind original artwork
65cm x 139cm
available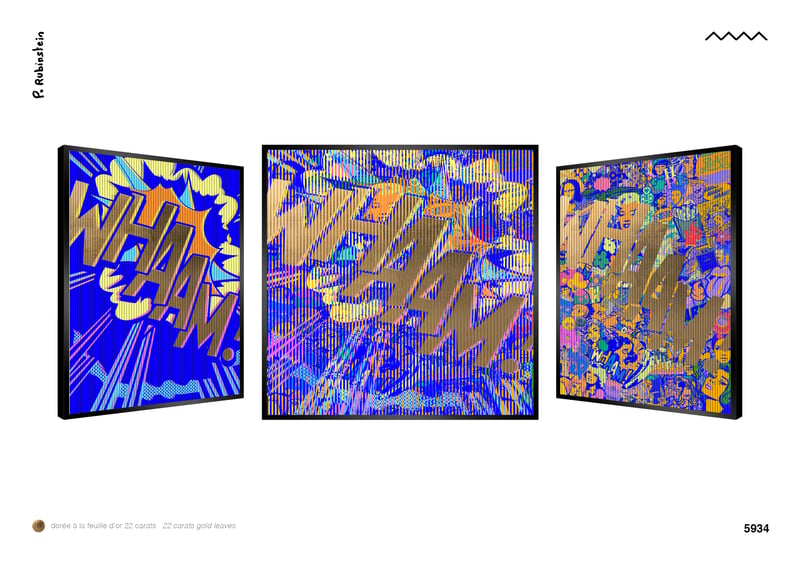 Ba boum, 2020
Kinetic work Print on panel with golden leaf - One of a kind original artwork
139cm x 139cm
available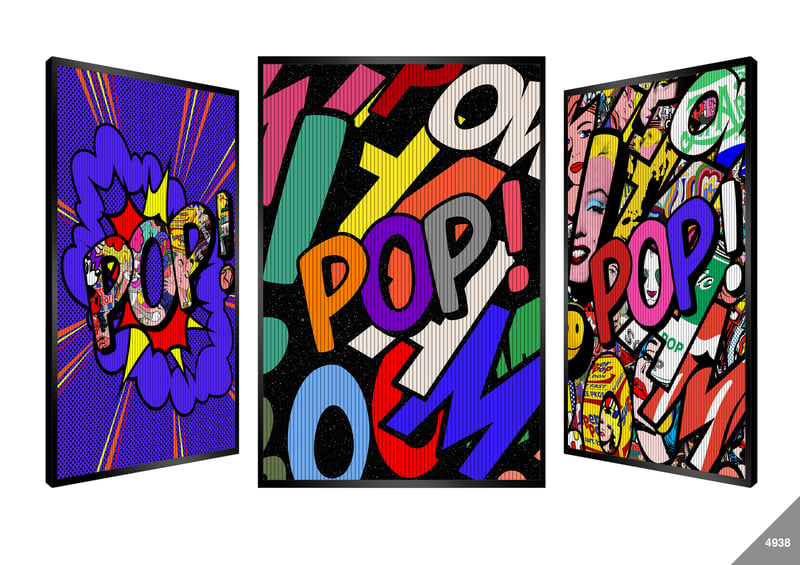 Love sur toi, 2019
Kinetic work Print on panel with silvery leaf - One of a kind original artwork
184cm x 62cm
available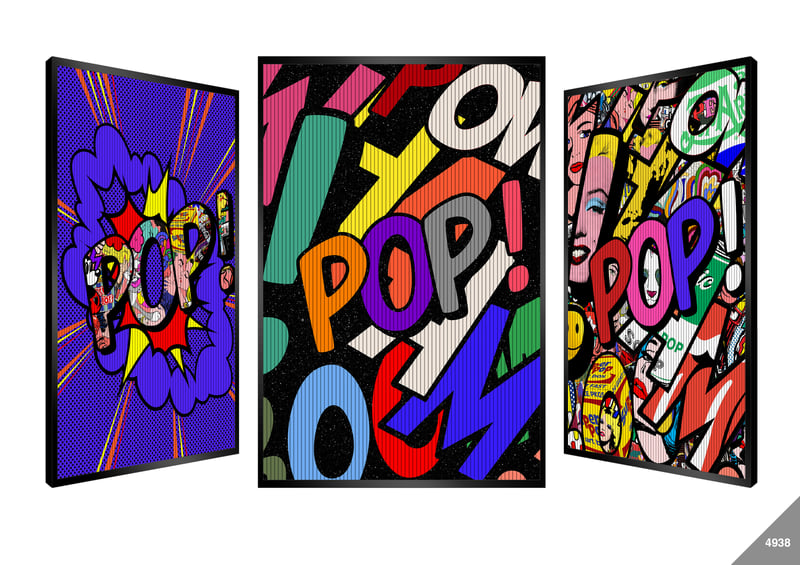 Pop hop hop, 2019
Kinetic work Print on panel with silvery leaf and black glitter dust - One of a kind original artwork
166cm x 115cm
available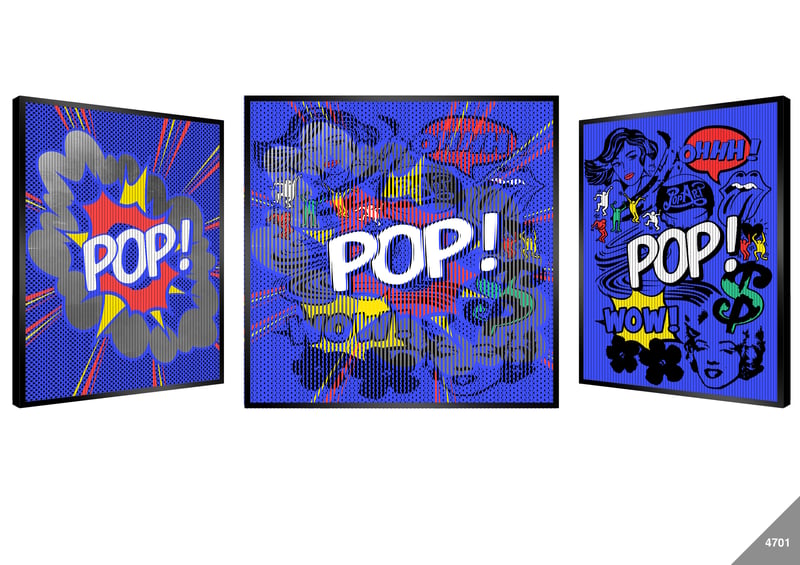 Explosion de folie, 2019
Kinetic work Print on panel with silvery leaf - One of a kind original artwork
139cm x 139cm
available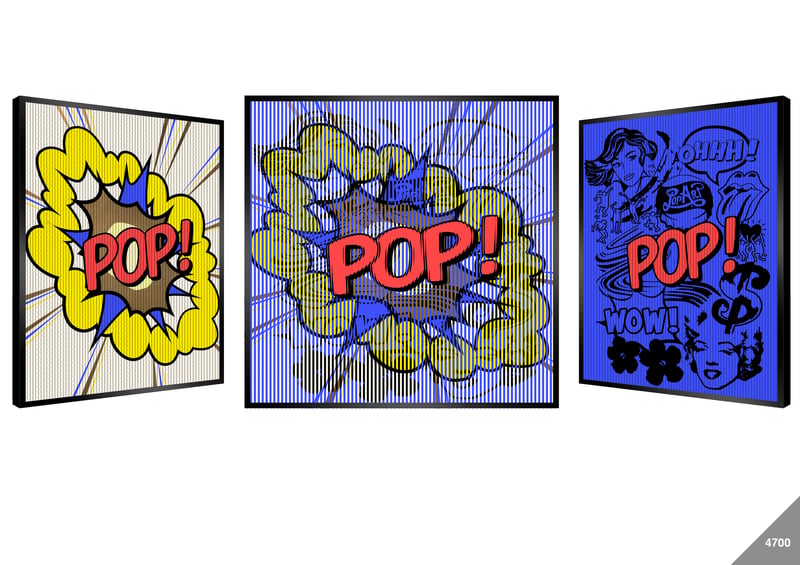 Sionexplo, 2019
Kinetic work Print on panel with golden leaf - One of a kind original artwork
139cm x 139cm
available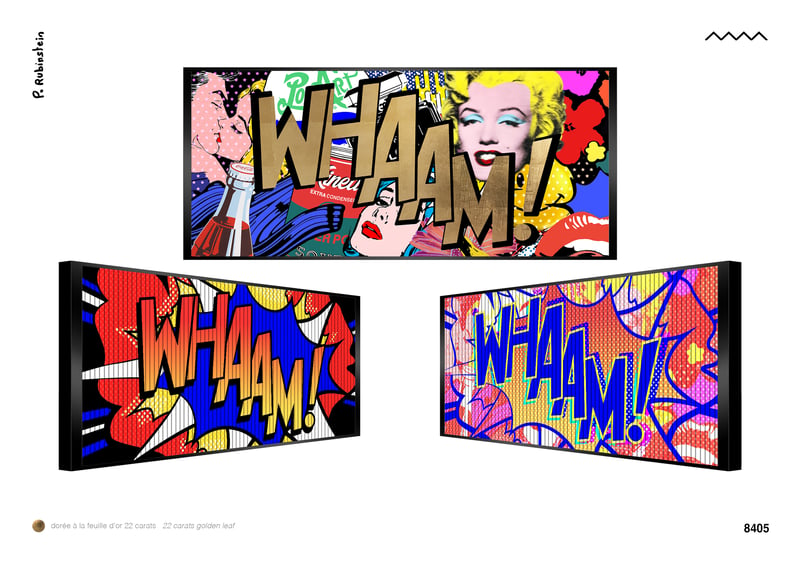 Extrawhaam
Kinetic work Print on panel - One of a kind original artwork
70cm x 130cm
available

Paris and People
Kinetic work Print on panel with golden leaf - One of a kind original artwork
210cm x 305cm
available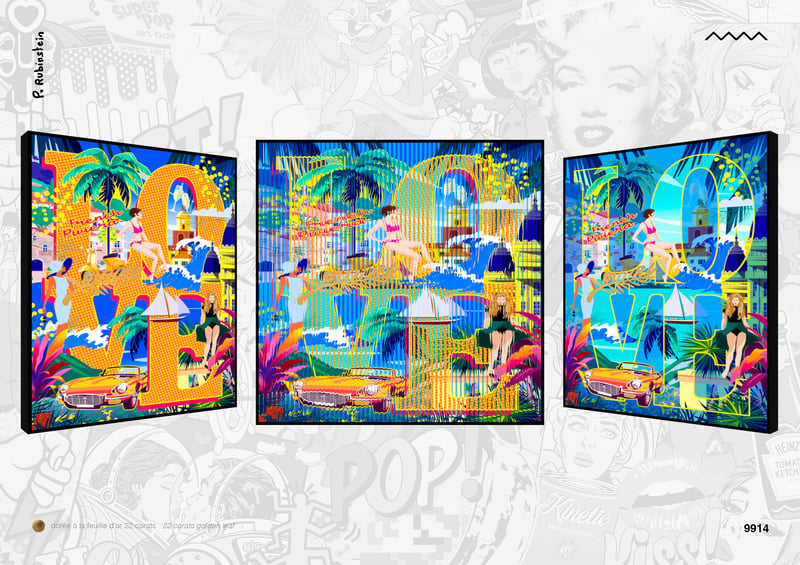 RIVIERA
Kinetic work Print on panel - Original edition of 16ex. + 4 AP
74cm x 74cm
on request
82cm x 82cm
available