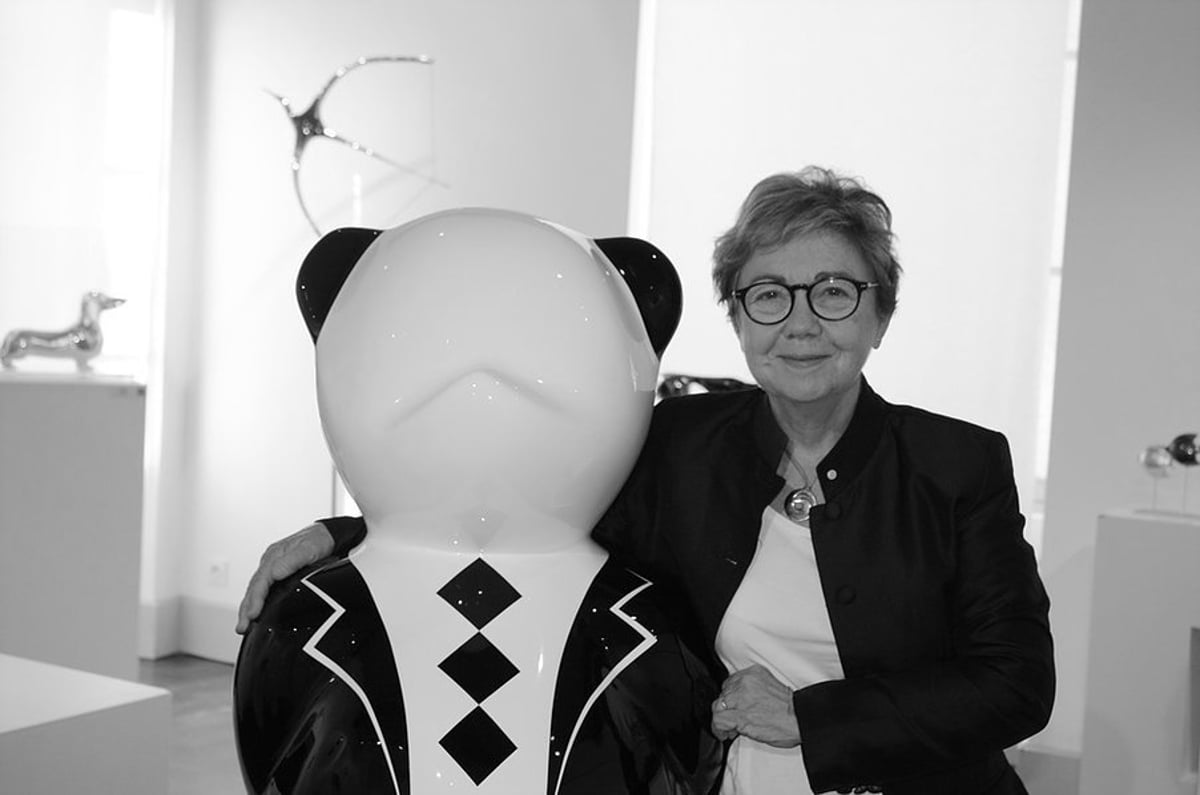 CÉVÉ was born in Paris in 1951. She specializes in contemporary animal sculpture and her style is recognized by the purity of the line and the smooth-tensioned bronze finish.

A renowned animal sculptor, CÉVÉ is a member of the jury and curator of numerous exhibitions in France and around the world.

Over the past ten years, she has participated in more than one hundred exhibitions, and has been invited to exhibit exclusively on nine occasions where she has received twenty-seven awards.

With a strong international presence among art collectors, 2018 marks a turning point in the artist's career, exporting her work to New York, Los Angeles and Miami as well as Shanghai and Hong-Kong, with the launch of the "Young Forever" collection.

In less than two years, "Young Forever" has become the largest collection ever created by the artist.

This collection has its origins in the artist's past career: an orthoptist by training, CÉVÉ graduated from the Faculty of Medicine in Paris. CÉVÉ was head of department at the Broussais Hospital in Paris and at the National Center for Visually Impaired Children in Montgeron (91).

It is through her experience in the medical environment of visually impaired people that we find the reason why the artist is attached to the pure and smooth lines of her sculptures: indeed, for CÉVÉ, the sculpture must not only be looked at, each work must also make you want to be touched. The artist's work results from this will.

With a real attachment to young children, she began drawing teddy bears and other symbols of childhood innocence at an early age. She went on to bring her drawings to life as sculptures.

In 2018, while visiting her son in New York and bringing him a "bear" sculpture as a souvenir from France, a longtime friend of hers gave her the idea to reproduce it in different sizes and bright colors.

A few months later, the "Young Forever" collection was born. Meticulously made and assembled in France, these sculptures are all in bronze or resin with a glossy silver finish.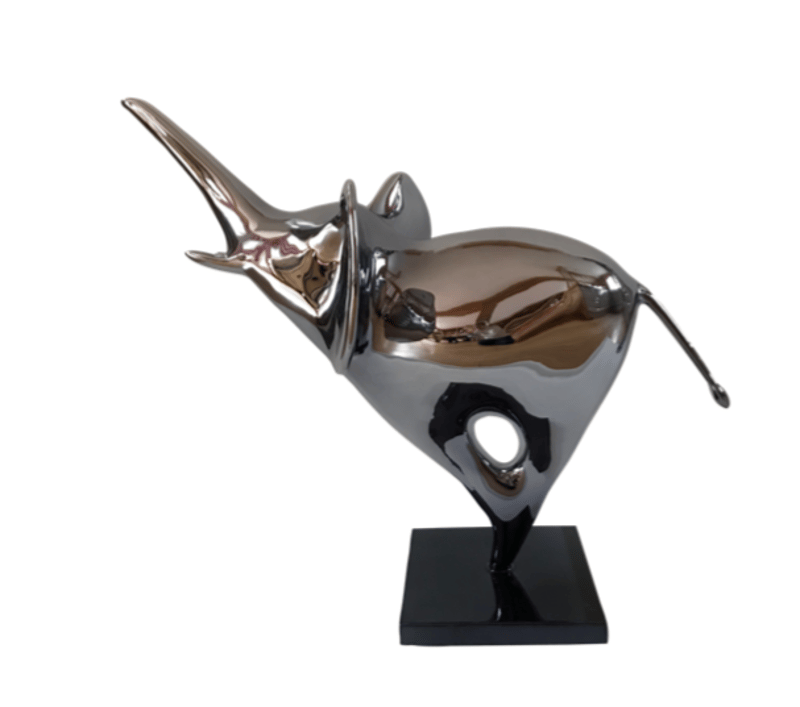 Williamson (glossy)
Glossy bronze sculpture - Original edition 8 ex + 4 AP
46cm x 67cm x 31cm
available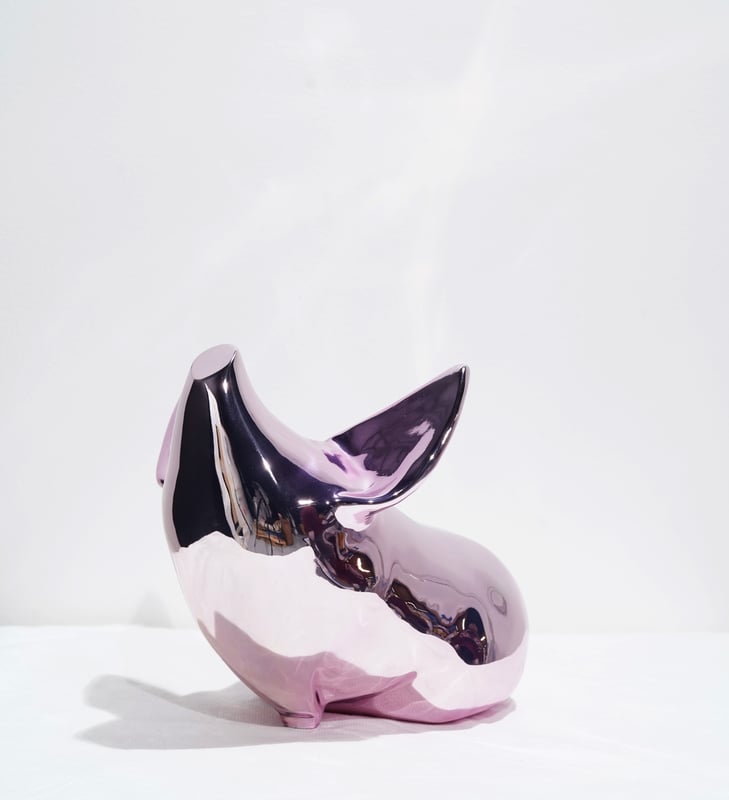 Bill : Cochon Assis (Bronze - Glossy)
Glossy bronze sculpture - Original edition 8 ex + 4 AP
32cm x 30cm x 30cm
available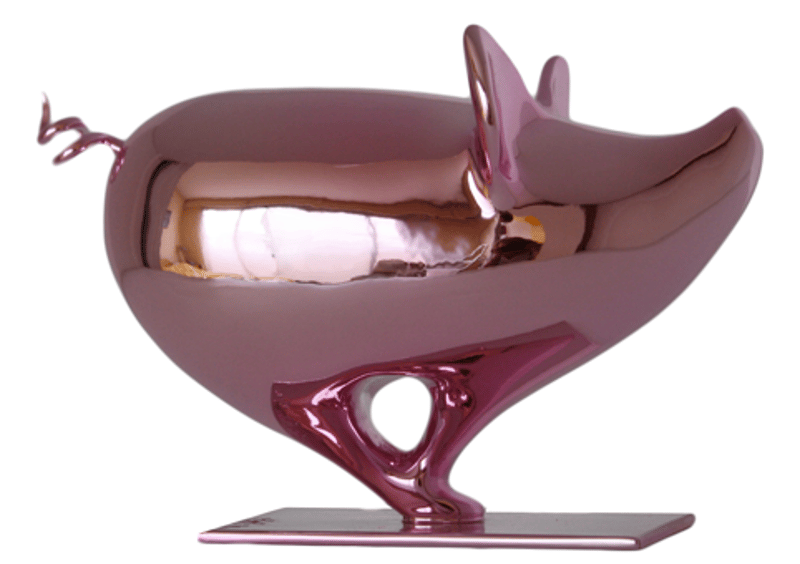 Johnny (Glossy)
Glossy bronze sculpture - Original edition 8 ex + 4 AP
21cm x 14cm x 9cm
available
Caprice (Bronze Glossy - laque noire)
Glossy bronze sculpture - Original edition 8 ex + 4 AP
39cm x 21cm x 11cm
available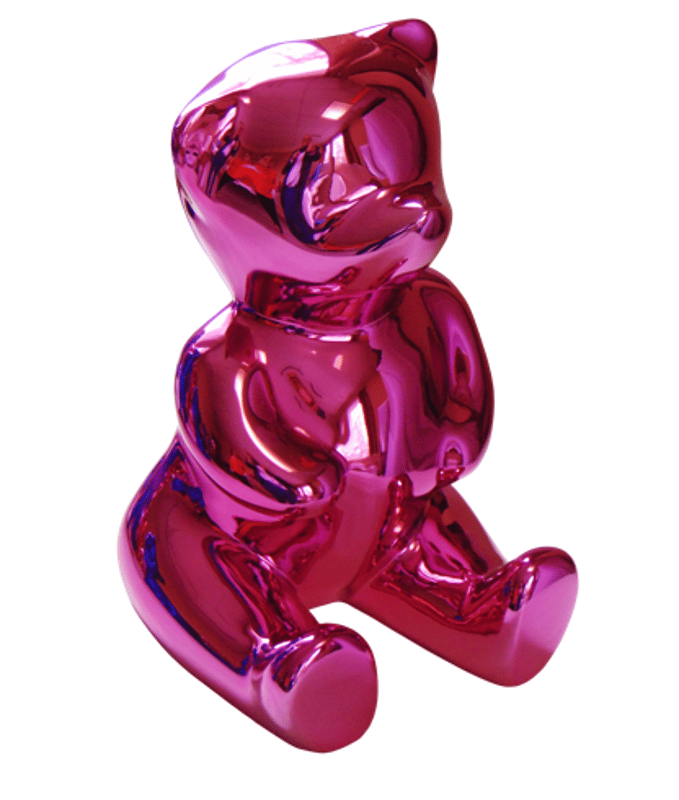 Brainy Pink : Nounours Assis (Résine - Glossy)
Glossy resin sculpture - Original edition 8 ex + 4 AP
32cm x 22cm x 23cm
available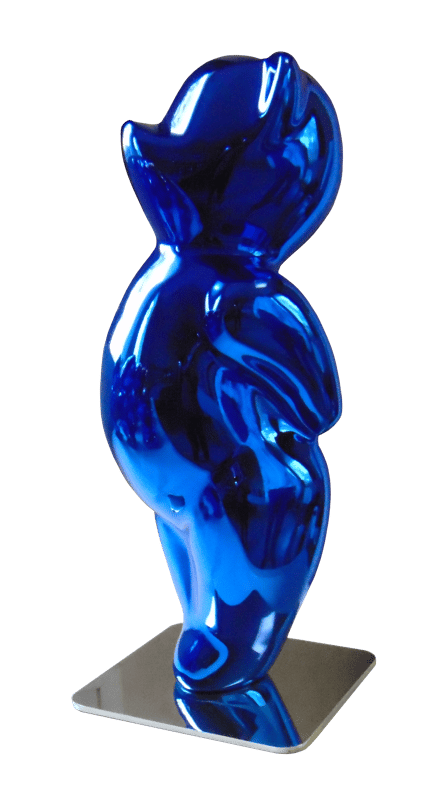 Busy blue
Glossy resin sculpture - Original edition 8 ex + 4 AP
50cm x 27cm x 27cm
available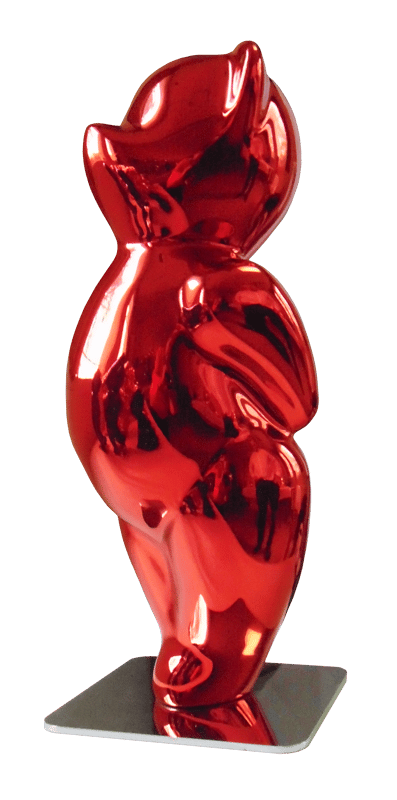 Busy Red
Glossy resin sculpture - Original edition 8 ex + 4 AP
50cm x 27cm x 27cm
available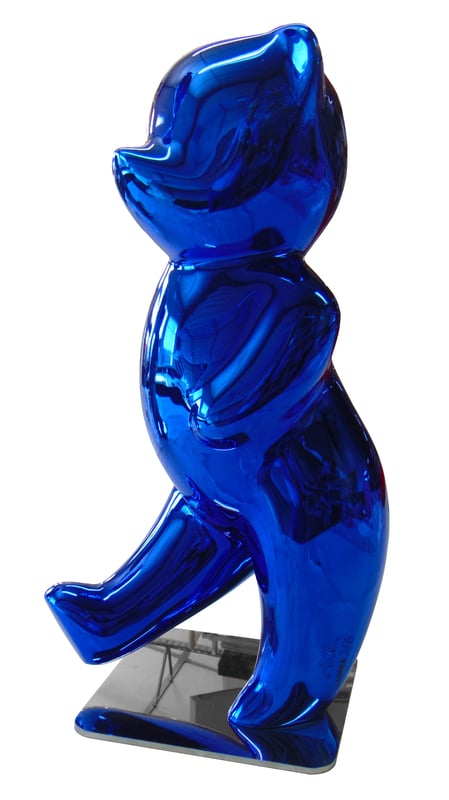 Sparkly Blue
Bronze sculpture with classic patina - One of a kind original artwork
51cm x 26cm x 26cm
available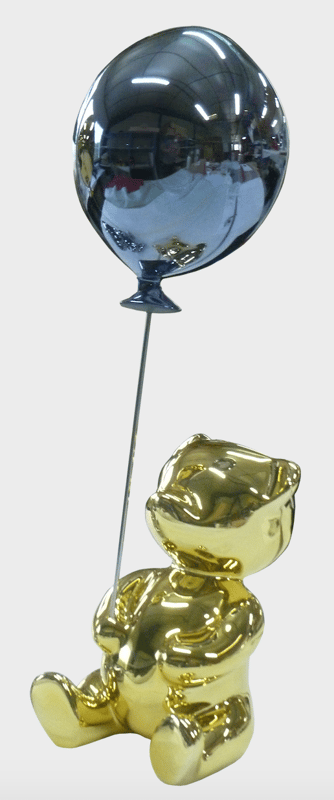 Chubby Gold Balloon Silver
Glossy bronze sculpture - Original edition 8 ex + 4 AP
54cm x 16cm x 19cm
available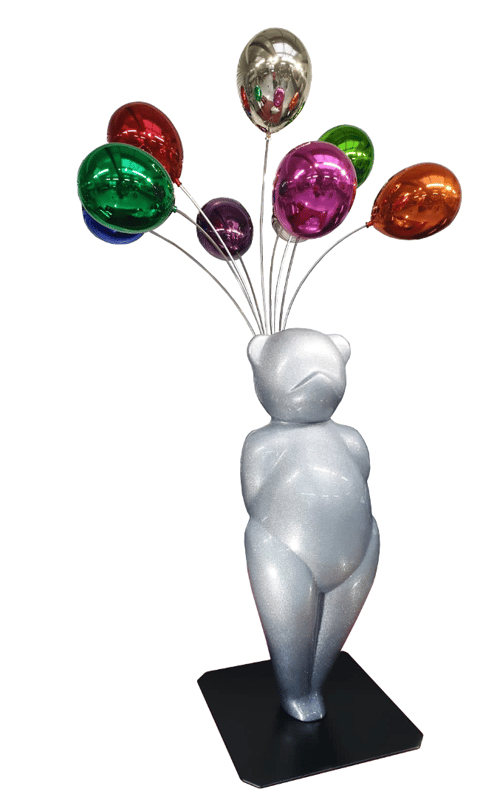 Moon Balloons - 260 cm
Glossy resin sculpture - One of a kind original artwork
260cm x 150cm x 160cm
available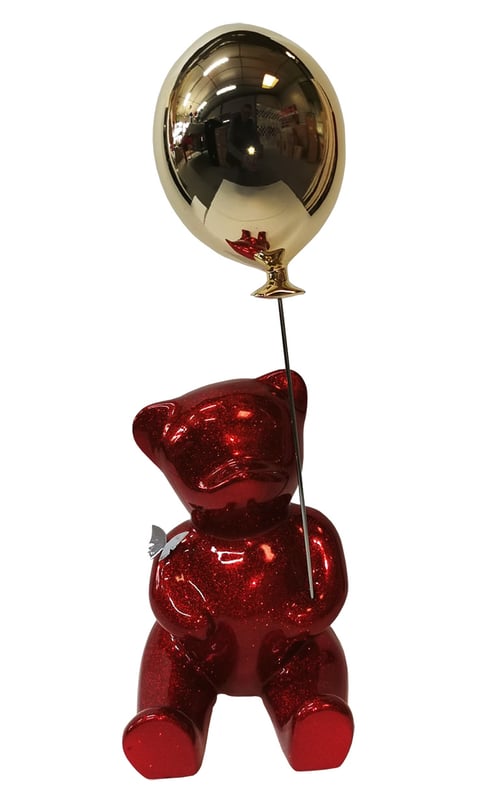 Brainy Red Glitter Balloon Gold (résine - paillettes)
Glitter resin sculpture - Original edition 8 ex + 4 AP
60cm x 22cm x 23cm
available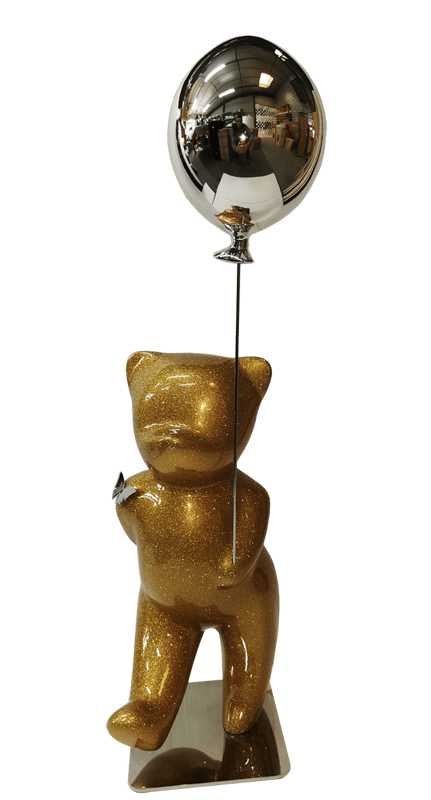 Sparkly Gold Glitter Balloon Silver (résine - paillettes)
Glitter resin sculpture - Original edition 8 ex + 4 AP
80cm x 26cm x 26cm
available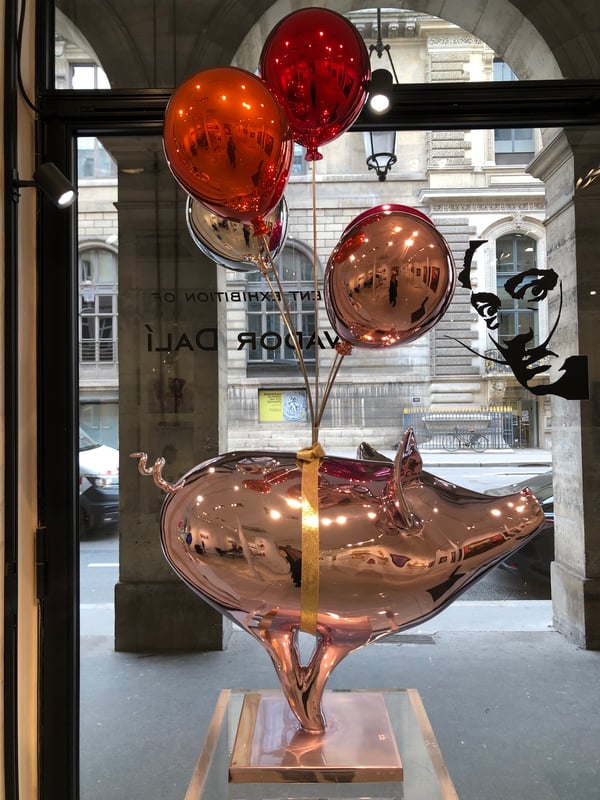 Sir John Balloon : Gros Cochon aux ballons (Bronze-Glossy)
Glossy resin sculpture - Original edition 8 ex + 4 AP
81cm x 42cm x 57cm
available

Sunny pink : Teddy avec ballon (résine glossy)
Glossy resin sculpture - Original edition 8 ex + 4 AP
87cm x 20cm x 22cm
available
LOVE ME TENDER : Couple de manchots (bronze et argenture)
Glossy bronze sculpture - Original edition 8 ex + 4 AP
60cm x 32cm x 20cm
available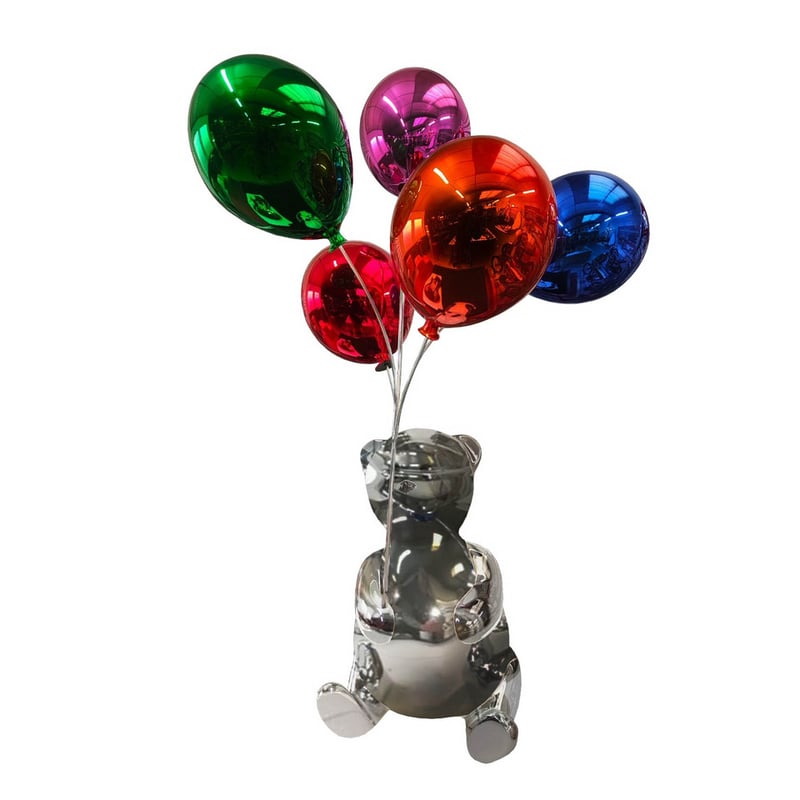 Plumpy Balloons Lagoon
Glossy resin sculpture - Original edition 8 ex + 4 AP
125cm x 80cm x 60cm
available

Moon Silver
Glossy resin sculpture - Original edition 8 ex + 4 AP
150cm x 50cm x 50cm
available

Moon Blue
Glossy resin sculpture - Original edition 8 ex + 4 AP
50cm x 50cm x 150cm
available