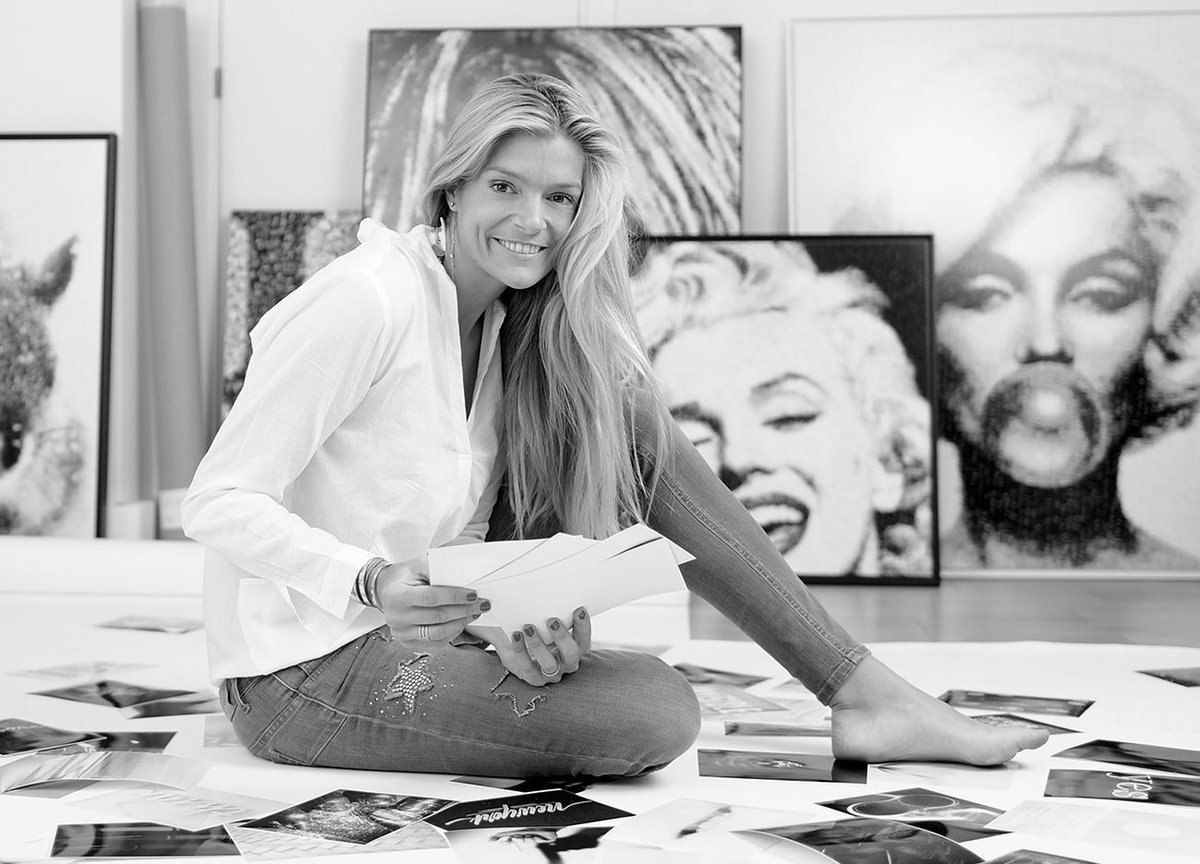 It all begins with her contagious « joie de vivre », energized looks, iconoclastic personality and undeniable stamina. The young but well-established artist Chloé B. aka Chloé Bolloré is full of creative ideas. She continues the work of her elders, re-inventing the great artistic movements of the 20th century, by adding her own touch, which is both original and irresistible.

Thus, her mosaic collages of mini photos inspired by the post-pointillists and optical art masters, or her collages of iconic "mainstream" brand logos and cartoon characters, taking up all the codes of childhood and pop culture.

Perpetually looking for new ideas and concepts, Chloé B. was dreaming for her playful and graphic collages, full of colorful energy, to come to life in the tradition of pop-art masters. She then used again the "mouth", "heart" and "candy" theme so that each one of the 80 parts of the piece exists individually as a laser cut. In order to restore all the power and the shades of the colors, the art printing process is a « sublimation », making it be an everlasting piece of art.
The rendering is spectacular, each artwork becoming a bas-relief wall sculpture in cut metal, with a 7 layers 3D effect : each brand logo, character or onomatopoeia is then sublimated.
Every sculpture is an original edition of 8 + 4 exs, each one numbered and hand-signed by the artist.

Chloé B., born in 1979, lives and works in Paris.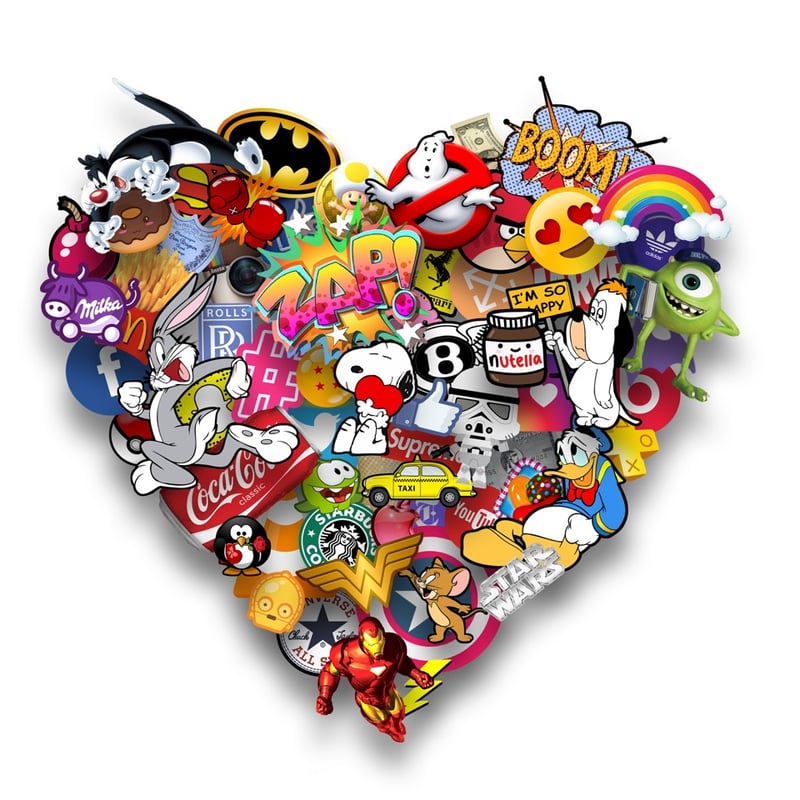 Pop Heart - Version 1
Mural sculpture in metal - Original edition 8 ex + 4 AP
100cm x 100cm x 17cm
available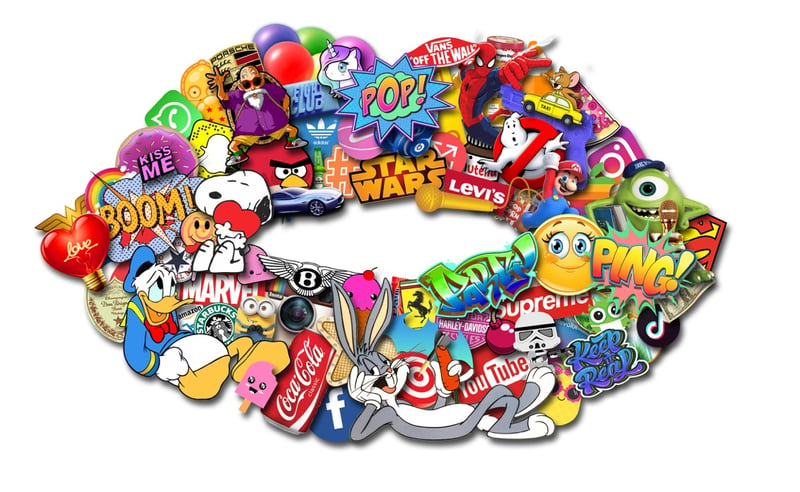 Pop Mouth - Version 1
Mural sculpture in metal - Original edition 8 ex + 4 AP
80cm x 120cm x 16cm
available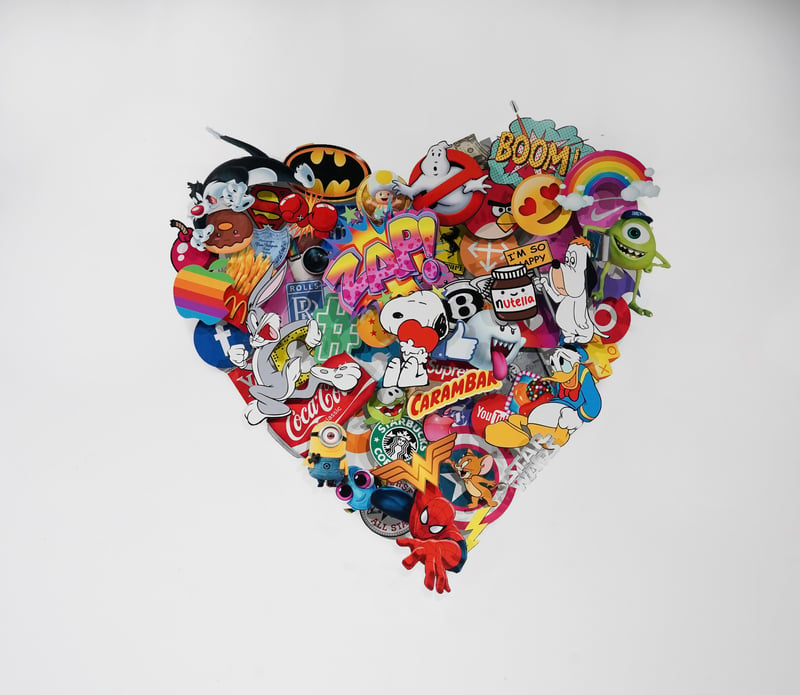 Pop Heart - Version 2
Mural sculpture in metal - Original edition 8 ex + 4 AP
102cm x 104cm x 10cm
available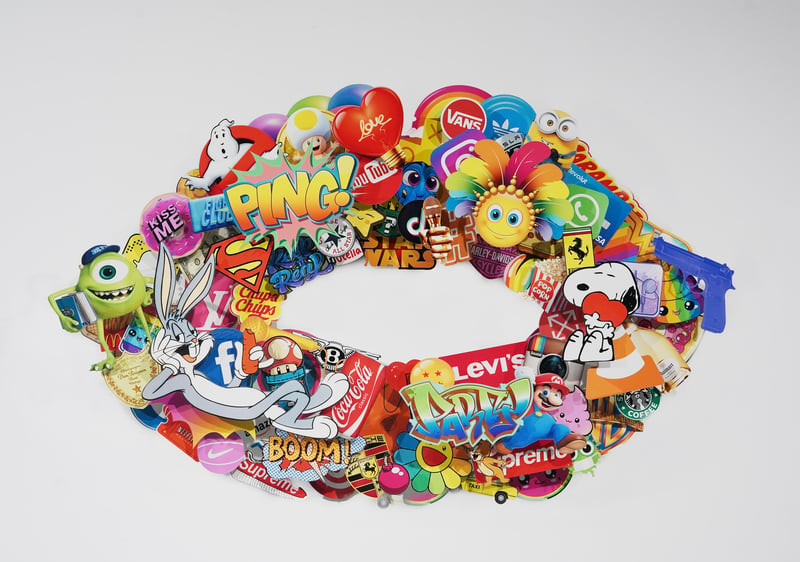 Pop Mouth - Version 2
Mural sculpture in metal - Original edition 8 ex + 4 AP
74cm x 120cm x 17cm
available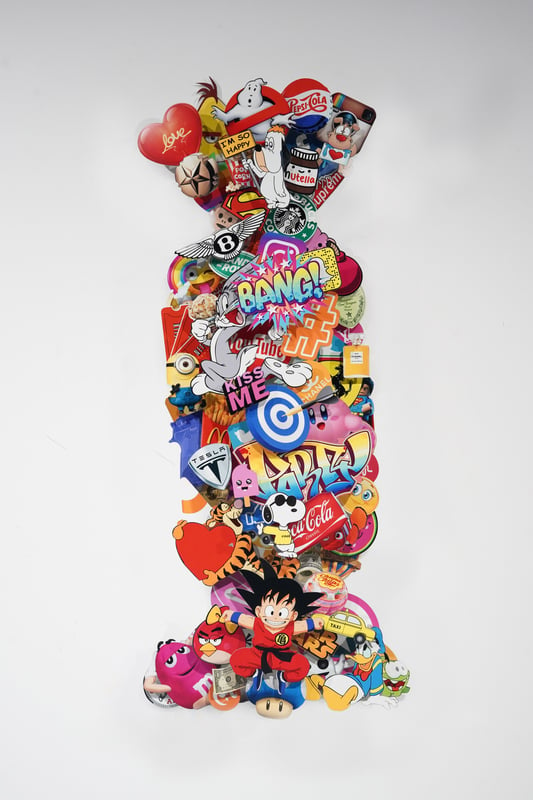 Pop Candy - Version 2
Mural sculpture in metal - Original edition 8 ex + 4 AP
120cm x 50cm x 17cm
available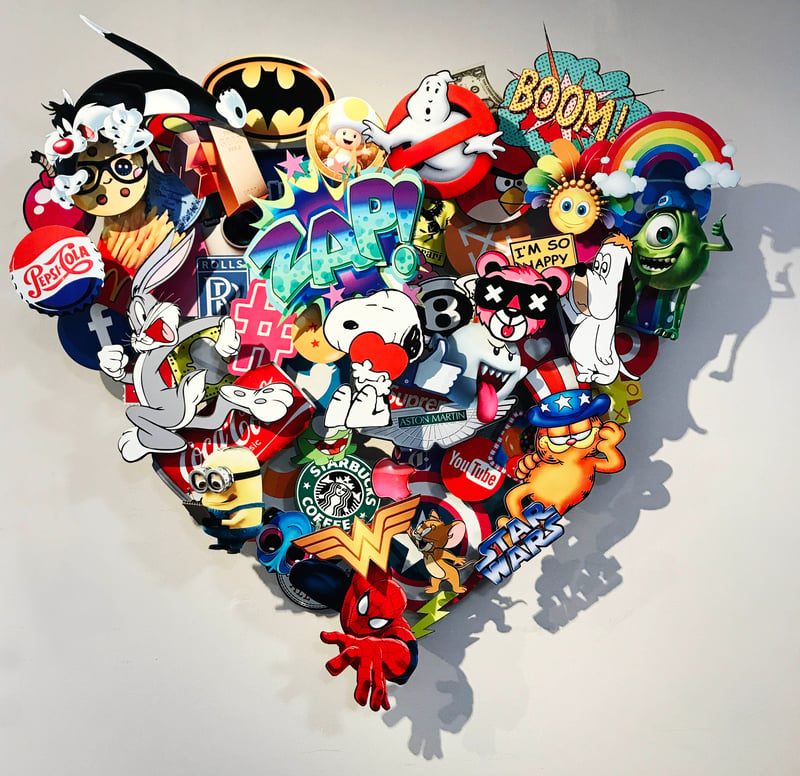 Pop Heart - Version 3
Mural sculpture in metal - Original edition 8 ex + 4 AP
102cm x 104cm x 17cm
available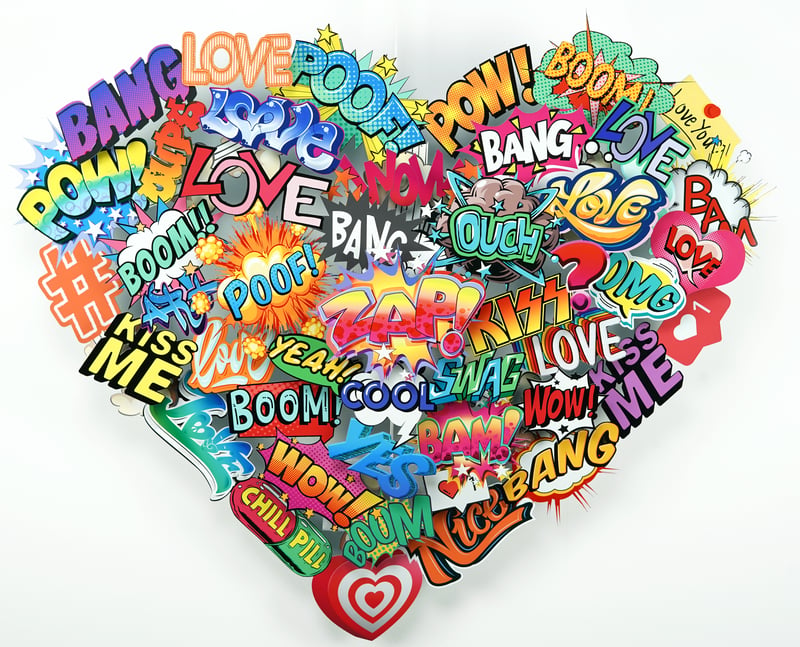 Pop Heart Boom - version 6
Mural sculpture in metal - Original edition 8 ex + 4 AP
83cm x 98cm x 12cm
available