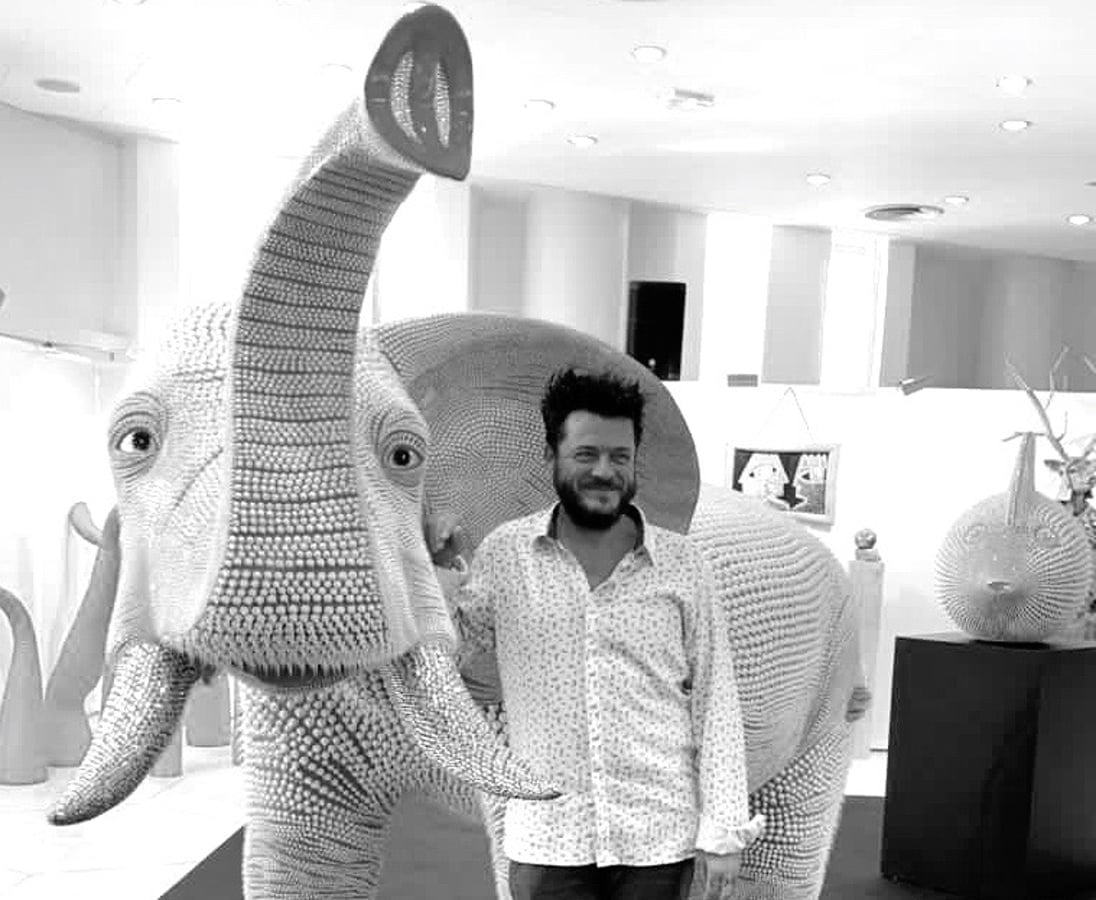 Plastic artist, touching everything, self-taught, Eddy Maniez was born on January 6, 1969 in Grasse, in the Alpes-Maritimes.

He lives and works in Châteauneuf du Pape. He has gone through various stages, tackling all kinds of supports: ceramics, resin, wood, furniture, interior walls.

Inventor of a pointillist technique based on silicone, surprising remains his motivation.

His creations, piquant to the eye, but soft to the touch, are in the spirit of the painter Magritte who said: "it is forbidden not to touch"...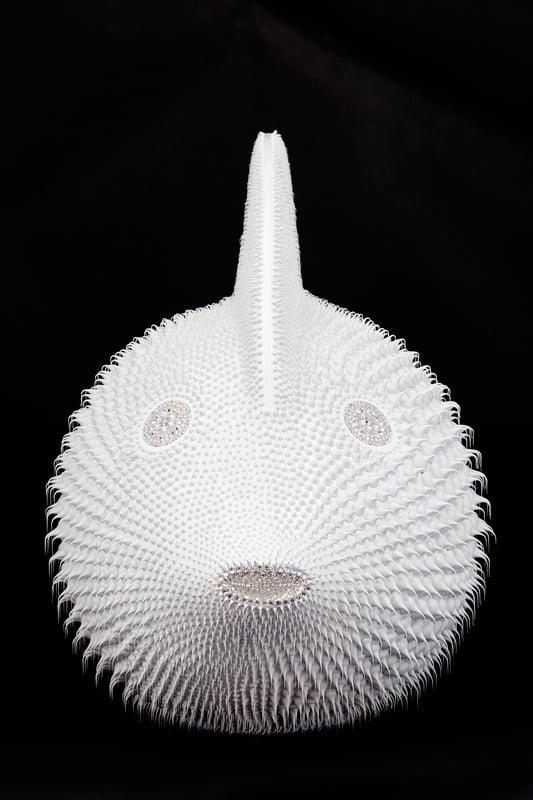 Poisson Lune Blanc, 2020 - (80 cm)
Resin, silicon and Swarovski crystals sculpture - One of a kind original artwork
80cm x 0cm
available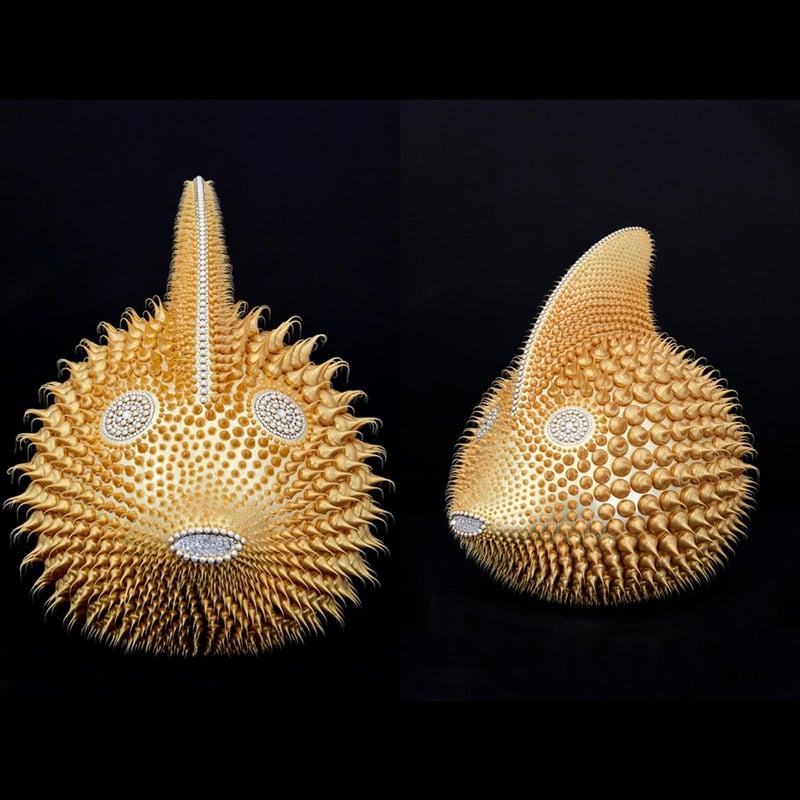 Poisson Lune Gold (80 cm)
Resin, silicon and Swarovski crystals sculpture - One of a kind original artwork
80cm x 0cm
available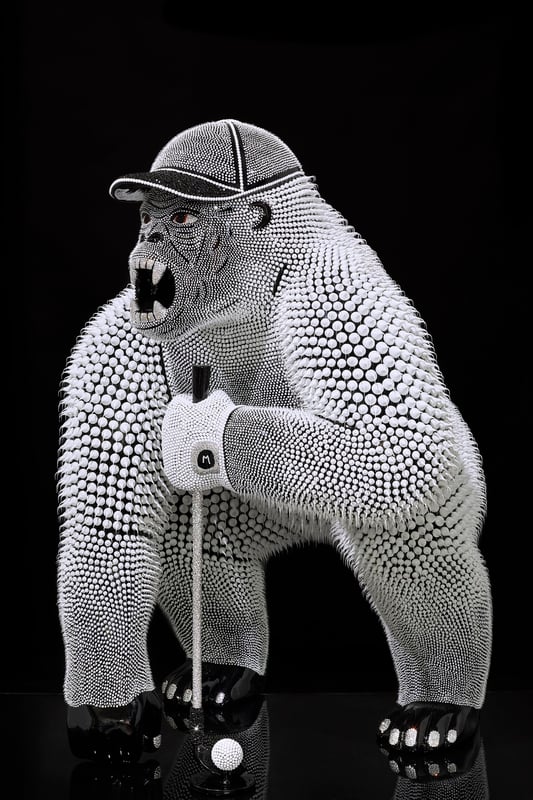 Gorille Golfeur Noir Nacré, 2021 (100 cm)
Resin, silicon and Swarovski crystals sculpture - One of a kind original artwork
100cm x 73cm x 66cm
available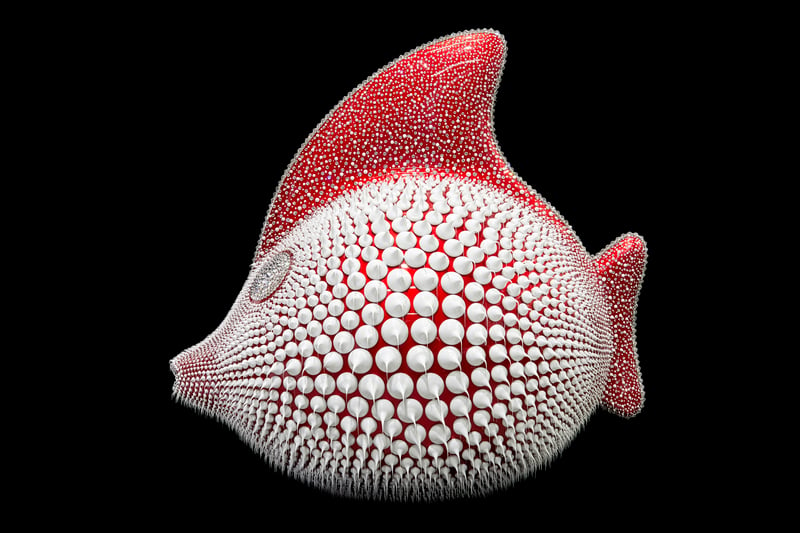 Poisson Lune - Rouge Candy, 2021
Resin, silicon and Swarovski crystals sculpture - One of a kind original artwork
50cm x 0cm
available
Poisson Lune - Orange Candy, 2021
Resin, silicon and Swarovski crystals sculpture - One of a kind original artwork
50cm x 0cm
available