After studying , painting and drawing at the Uccle Art Academy, in Brussels, Hedwige Leroux met sculptor Luo Li Rong in 2008 and joined her studio. There, she could learn the art of modelling clay and develop her eye and personal way to approach her topic. Hedwige discovers the pleasure of working the clay and realizes many realistic terracotta from models.
Her technique was perfected and her sculpture evolved into more personal works.

Hedwige's today creations come from a patient work of the clay that she models with finesse. She enjoys playing on textures and marks her imprint in clay, giving life to delicate and harmonious silhouettes, with an assertive presence. Her bronze sculptures are surprising for their fragility and elegance. Resolutely contemporary, they seduce with their creativity and fantasy.
A pure and personal style that highlights the beauty and personality of women in today's world.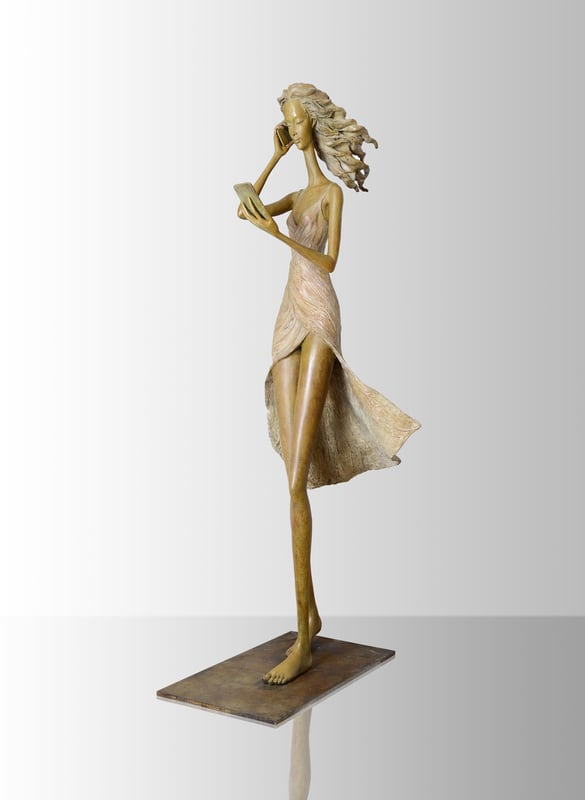 Behind the Screen (grande)
Bronze sculpture - Original edition 8 ex + 4 AP
150cm x 60cm x 35cm
available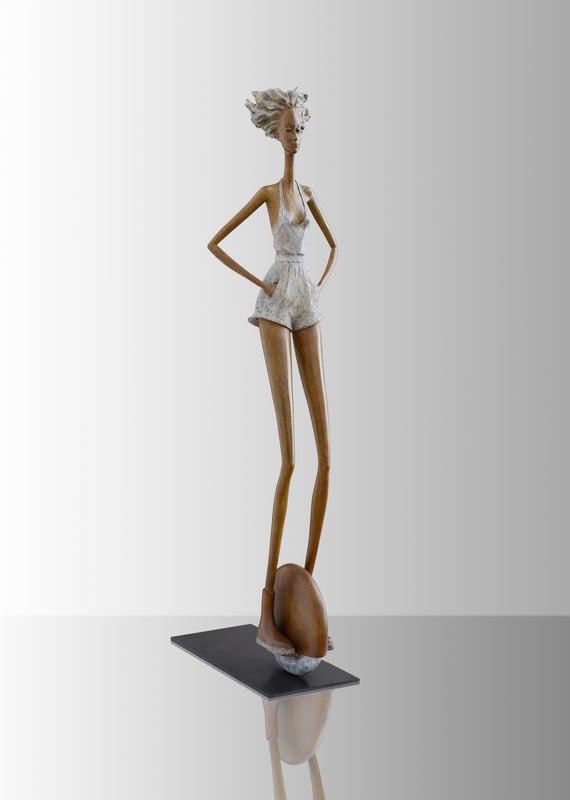 Urban Freedom
Bronze sculpture - Original edition 8 ex + 4 AP
92cm x 24cm x 20cm
available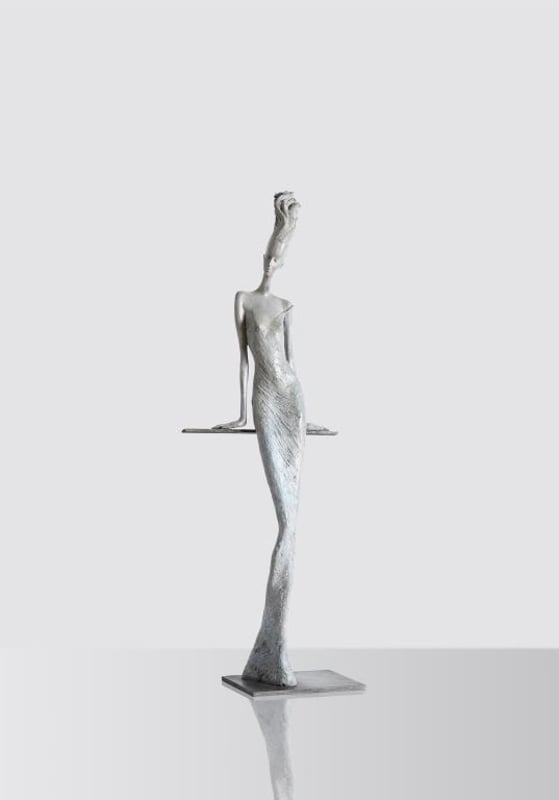 Séduction
Bronze sculpture - Original edition 8 ex + 4 AP
52cm x 20cm x 9cm
available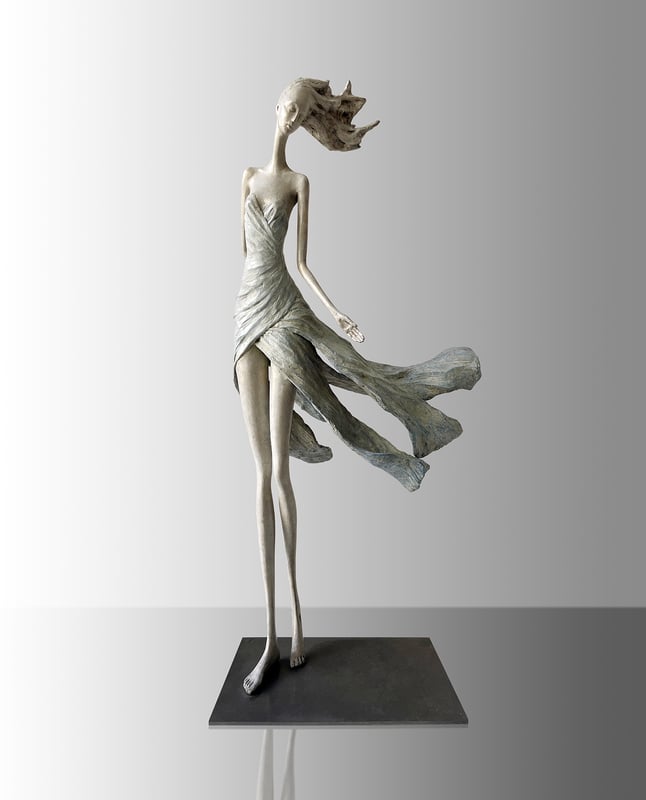 Feelings
Bronze sculpture - Original edition 8 ex + 4 AP
62cm x 28cm x 23cm
on request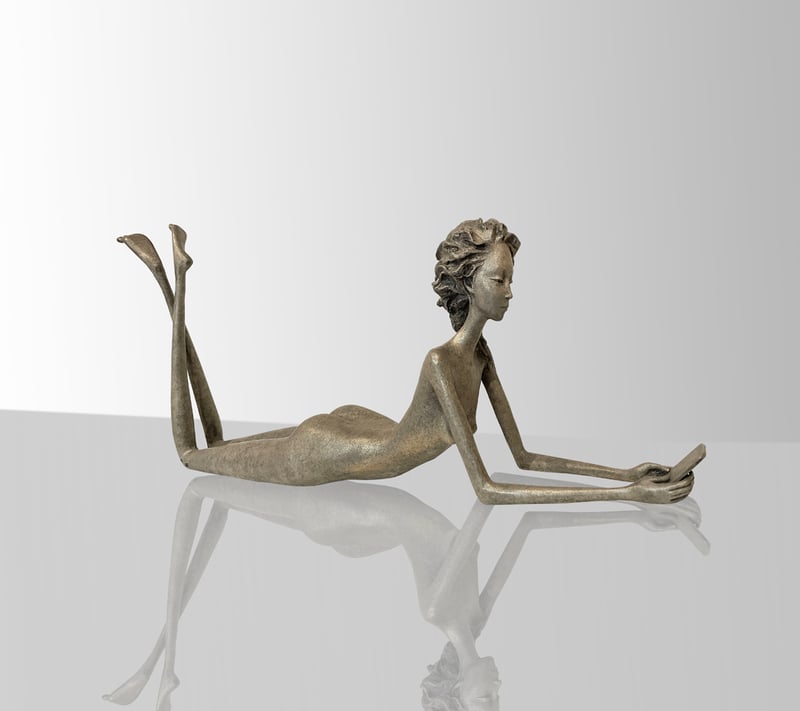 Miss you
Bronze sculpture - Original edition 8 ex + 4 AP
35cm x 65cm x 12cm
on request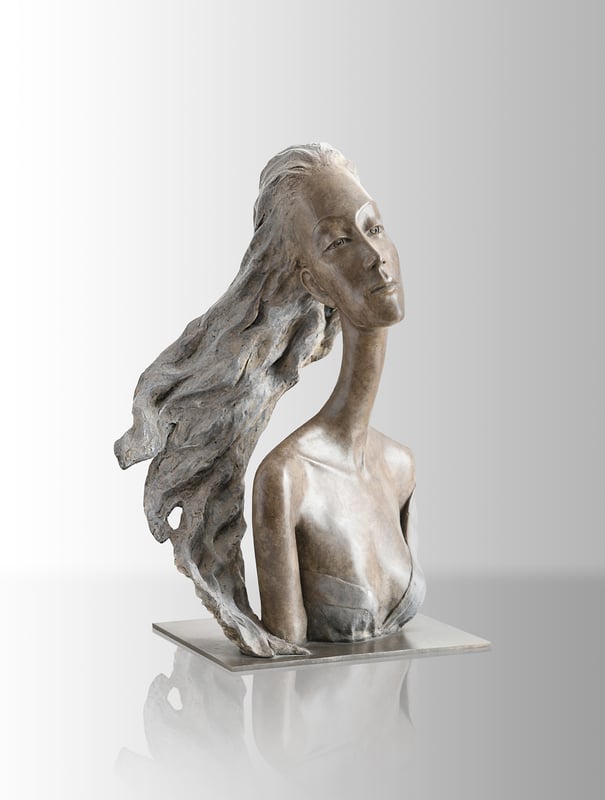 Romance
Bronze sculpture - Original edition 8 ex + 4 AP
35cm x 26cm x 18cm
on request