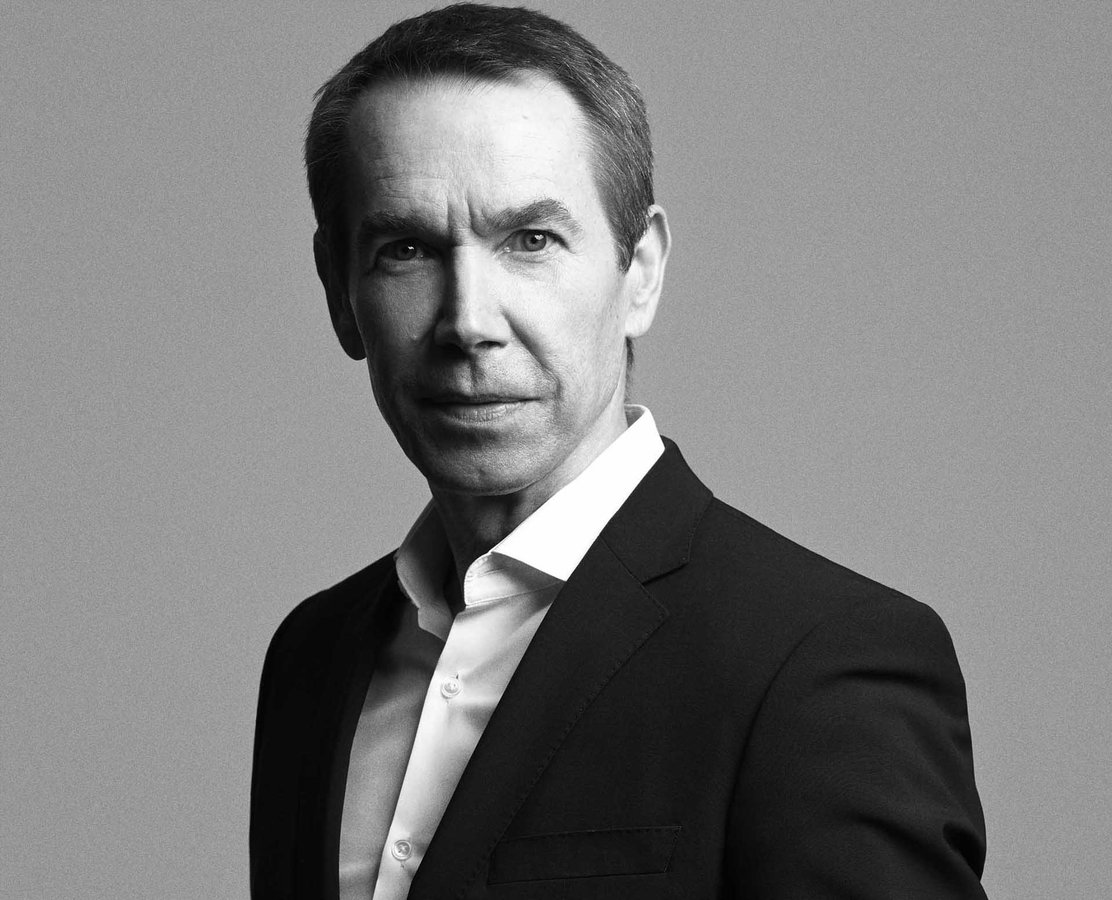 Undisputed master of the art market, Jeff Koons is neither more nor less than the most expensive living artist in the world. Born in 1955 in York in the United States, he is famous for his giant sculptures, his paintings, as well as his talent for provocation.

He studied at the Baltimore Art School in Chicago, but it is in finance that he will begin his career as a broker on Wall Street in commodities. Jeff Koons managed to combine his talents in the stock market and his passion for art by becoming the best investment of the 20th century.

Jeff Koons will be particularly marked by the iconography of advertising and American pop art of the 1980s. Consumer objects and everyday utensils will gain in value in his hands. He will take up the principle of Marcel Duchamp's "ready made" and elevate them to the status of works of art, starting with vacuum cleaners or basketballs.

Particularly fond of kitsch, Jeff Koons will exploit this vein to the full and conquer collectors around the world. He uses the icons of popular culture labeled USA to add them to this aesthetic. Michael Jackson freezes in a white and golden porcelain, Popeye shimmers like a stainless steel balloon and the Hulk inflates with air in anger.

His work 'Rabbit' was auctioned in 2019 by Christie's in New York and sold for $91 million. This historic sale made the sculpture the most expensive work by a living artist.
Filter by categories :
All

Balloon Animals

Balloon Dogs

Diamonds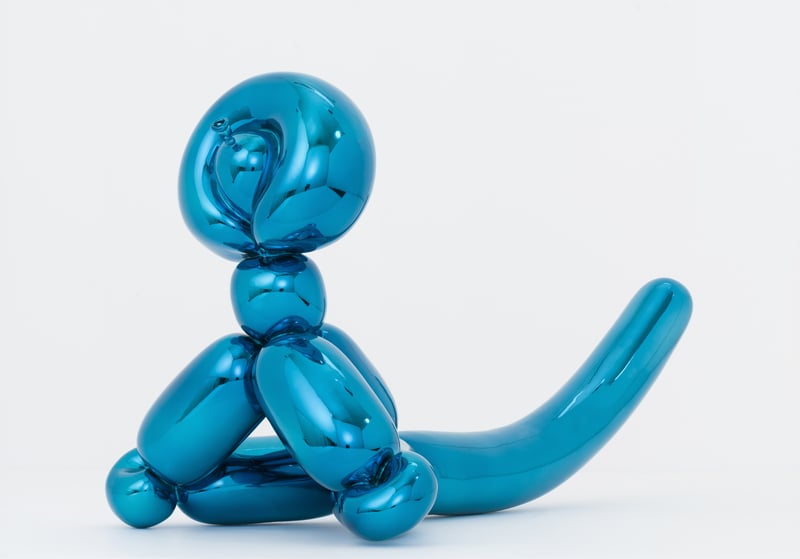 Balloon Monkey (Blue), 2017
Porcelain - Limited edition of 999 ex
25cm x 21cm x 39cm
available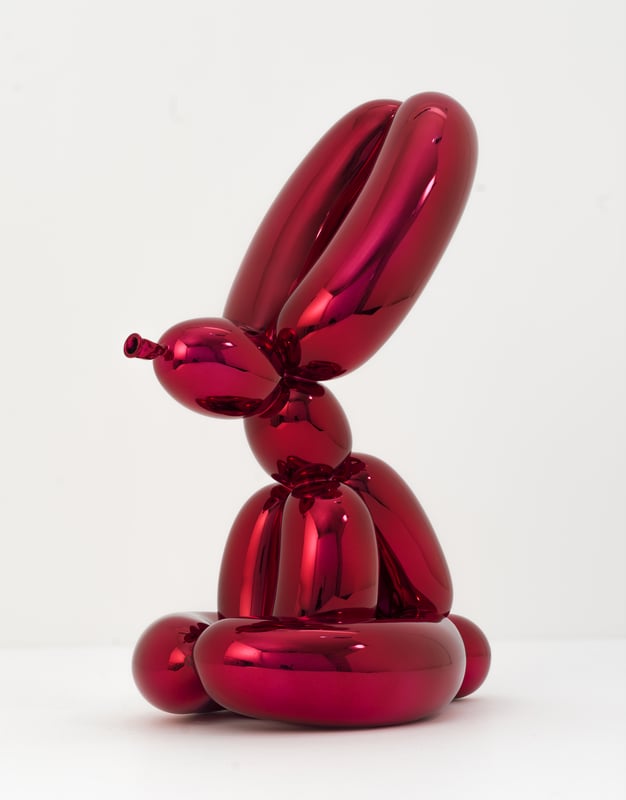 Balloon Rabbit (Red), 2017
Porcelain - Limited edition of 999 ex
29cm x 14cm x 21cm
available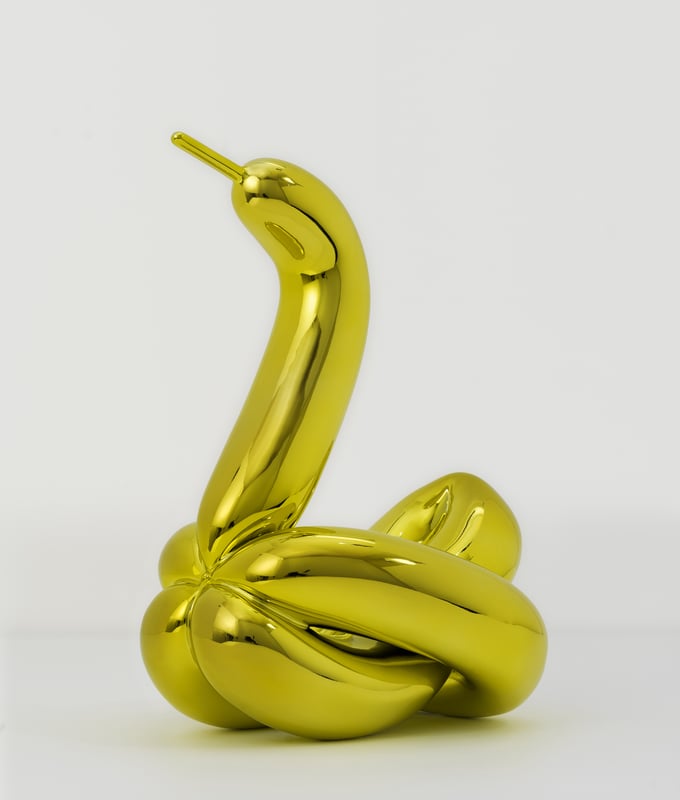 Balloon Swan (Yellow), 2017
Porcelain - Limited edition of 999 ex
24cm x 16cm x 21cm
available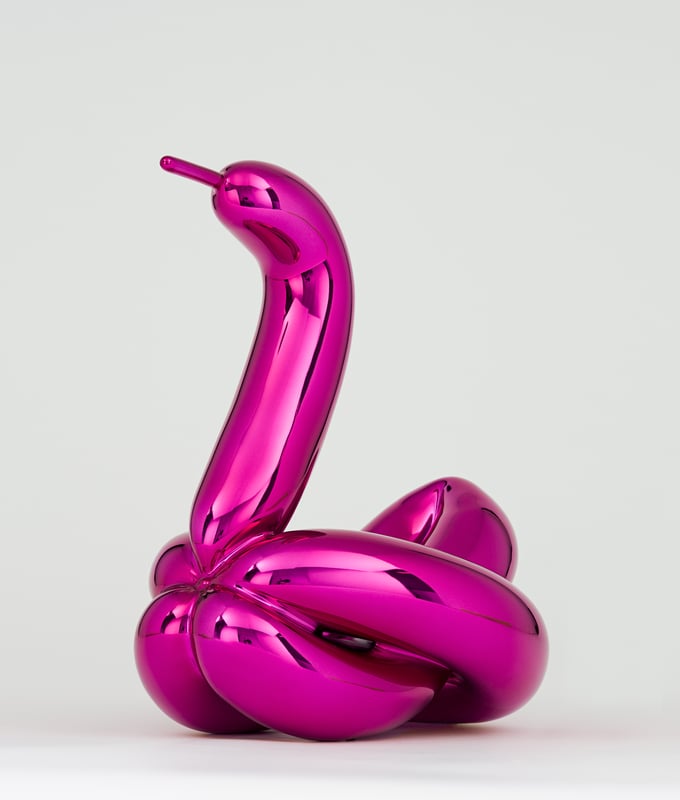 Balloon Swan (Magenta), 2019
Porcelain - Limited edition of 999 ex
24cm x 16cm x 21cm
available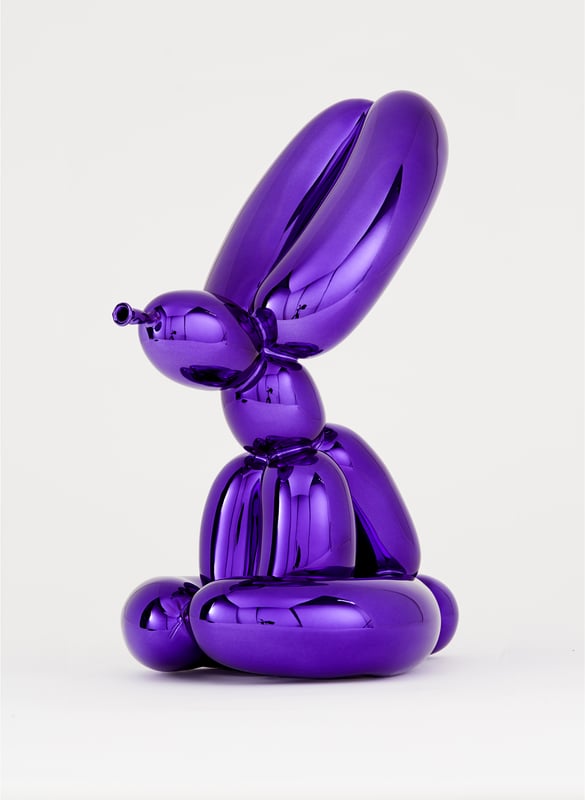 Balloon Rabbit (Violet), 2019
Porcelain - Limited edition of 999 ex
29cm x 14cm x 21cm
available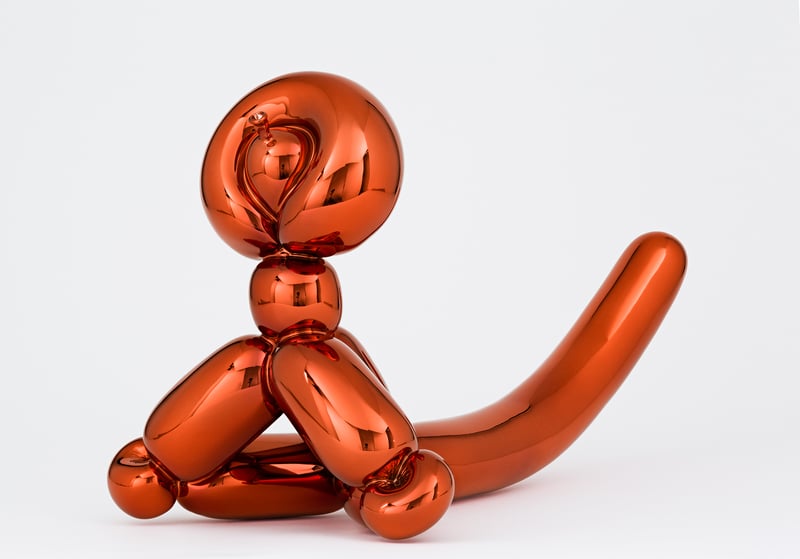 Balloon Monkey (Orange), 2019
Porcelain - Limited edition of 999 ex
25cm x 21cm x 39cm
available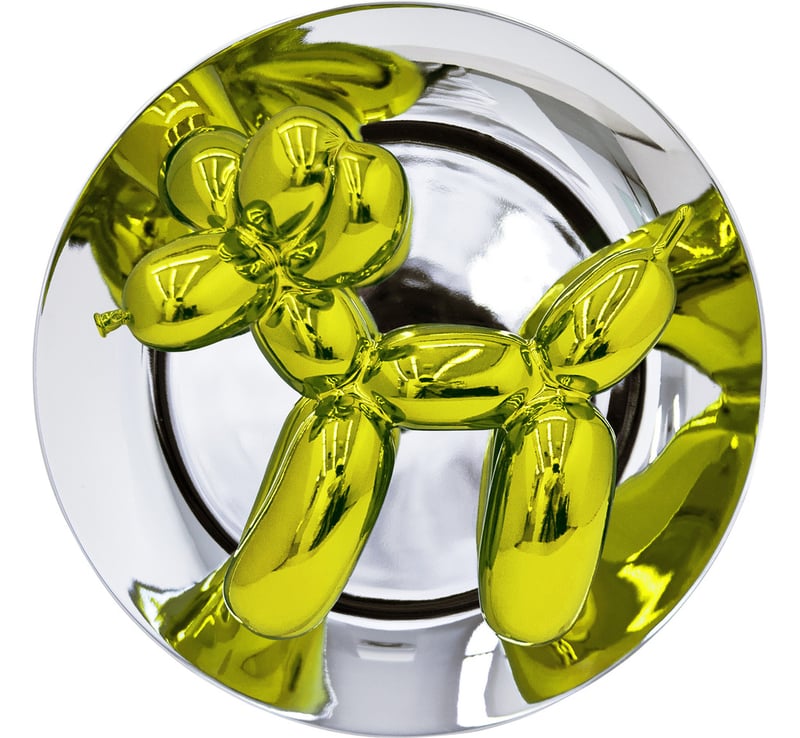 Balloon Dog (Yellow), 2015
Porcelain Ballon Dog, chromed finition - Limited edition of 2300 ex
27cm x 27cm x 13cm
available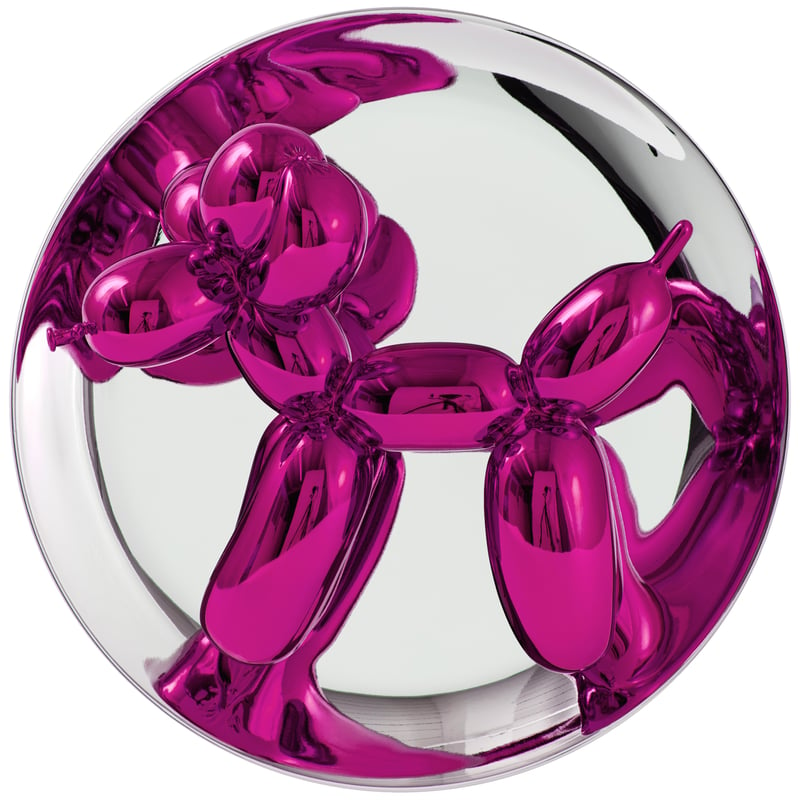 Balloon Dog (Magenta), 2015
Porcelain Ballon Dog, chromed finition - Limited edition of 2300 ex
27cm x 27cm x 13cm
available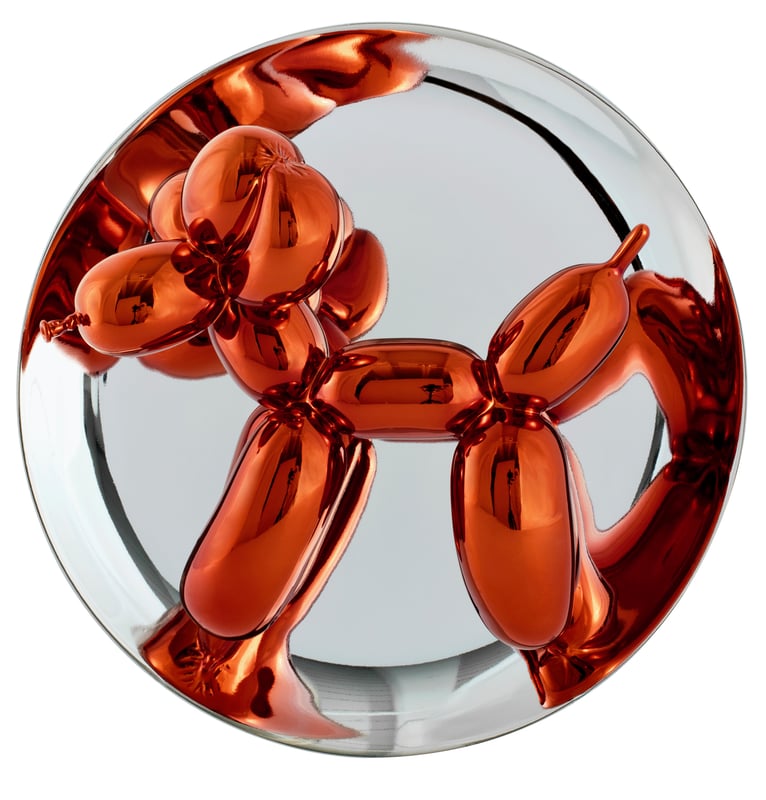 Balloon Dog (Orange), 2015
Porcelain Ballon Dog, chromed finition - Limited edition of 2300 ex
27cm x 27cm x 13cm
available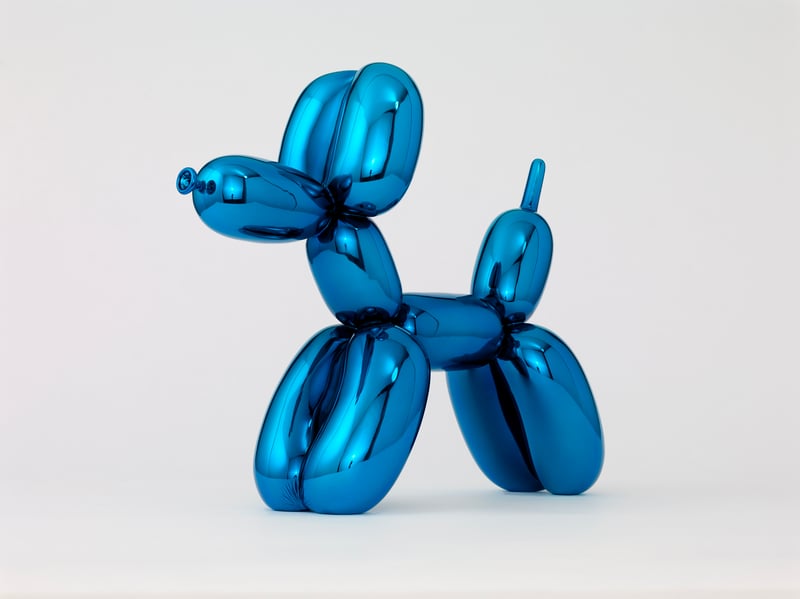 Balloon Dog (Blue), 2021
Porcelain - Limited edition of 799
40cm x 48cm x 16cm
available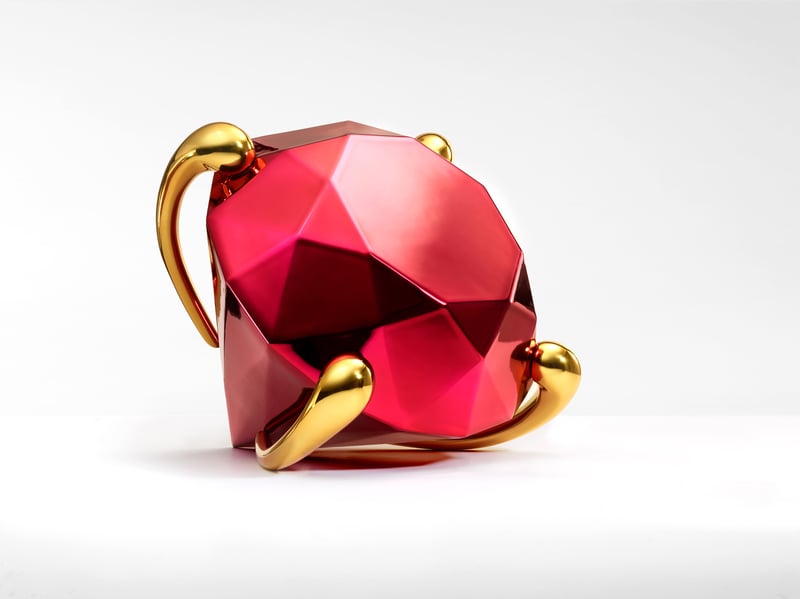 Diamond (Red), 2020
Porcelain - Limited edition of 599
32cm x 39cm x 32cm
available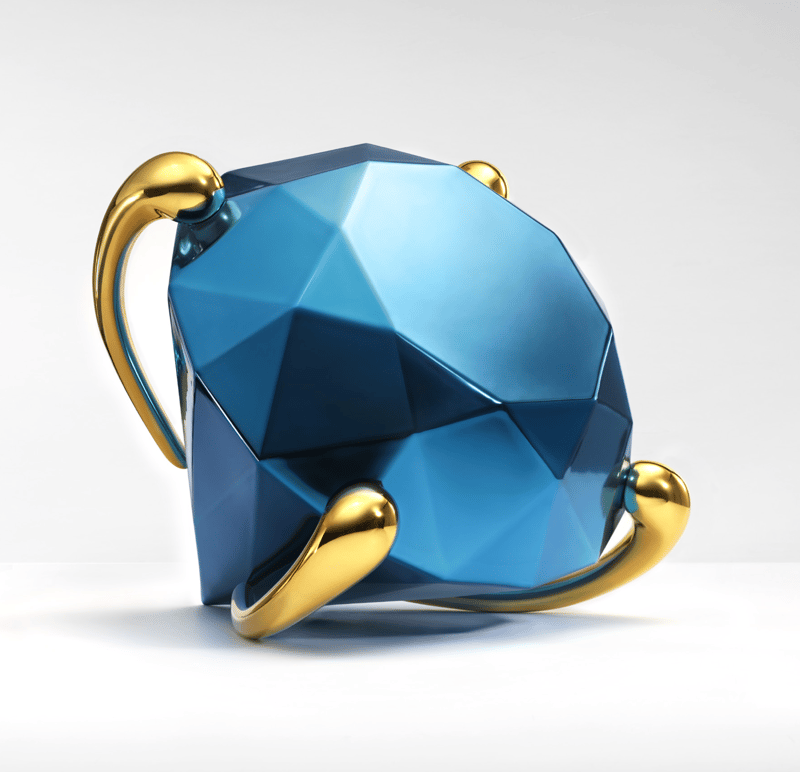 Diamond (Blue), 2023
Porcelain - Limited edition of 599
32cm x 39cm x 32cm
on request