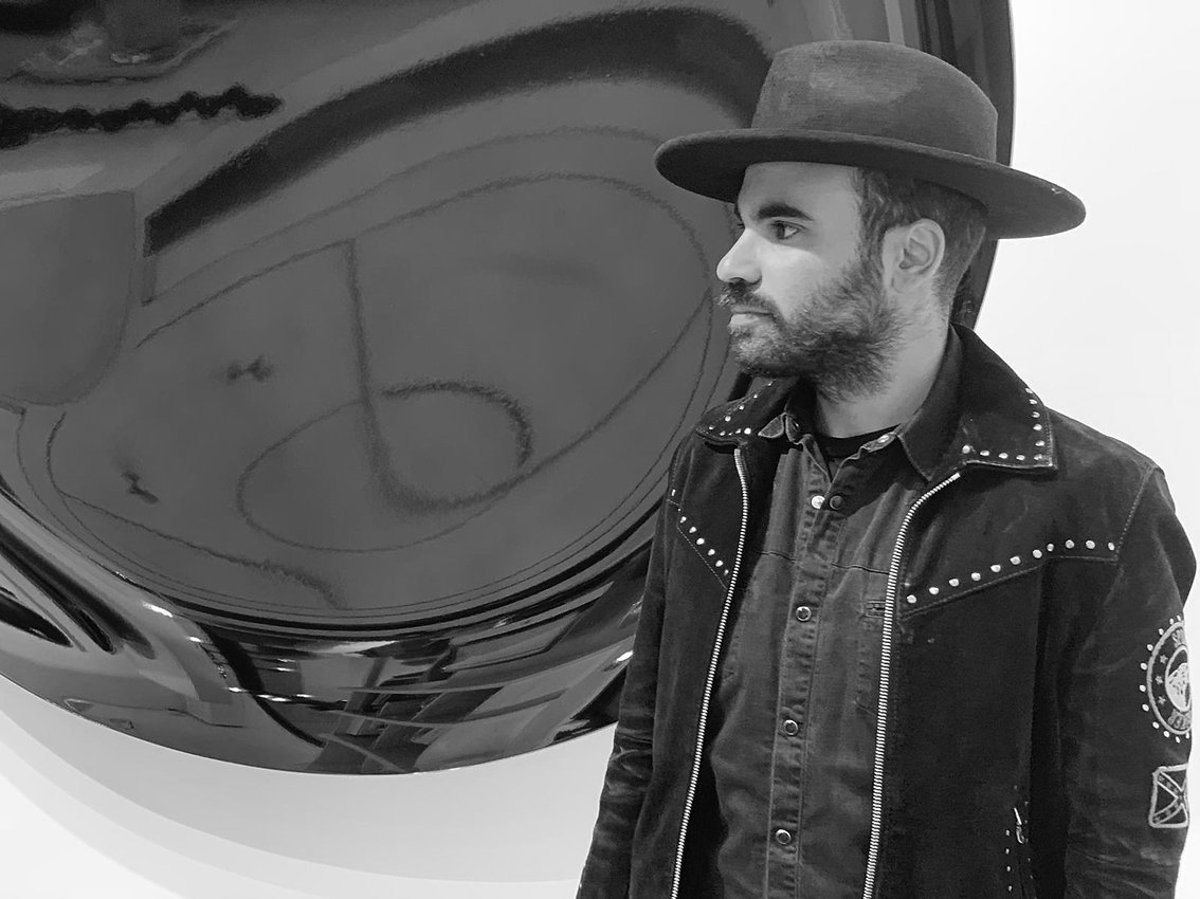 Born in 1990 in Paris, Jérémy Laval is a visual artist. Passionate about art, and more particularly about painting which he has been practicing since the age of 16, it is quite natural that he decided to pursue his studies in an art school. But his parents dissuade him from an artistic career. He then decides to turn to scientific studies. Thus he will practice the profession of optician for about ten years. However, during this period, he never stopped creating. His work evolves more and more towards sculpture. He combines his knowledge of optics with his art and begins a kinetic work with mirror effect. Back from a long trip to South America, he decides to change career and devote himself exclusively to his work as an artist.

The Deep Rounds are visual installations that constantly interact with their environment. Conceived as concave mirrors, these works play with perspectives and reflections. The spectator participates in their activation process by his position and his movements. The Deep Rounds are thus similar to a mise en abyme of ourselves through an eye that is both spectator and creator of the piece. This concept encourages us to experiment a new way of contemplation. Chimerical, they revisit the way of apprehending and perceiving our own reflection. With regard to these creations, Marcel Duchamp's adage: "It is the viewers who make the work" takes on its full meaning.

For his creations, Jérémy Laval uses glass. For him, it is a noble and pure material, even if it has asperities and imperfections. The artist invites us to discover a universe where the fragility of the material is next to the visual power induced by optical effects.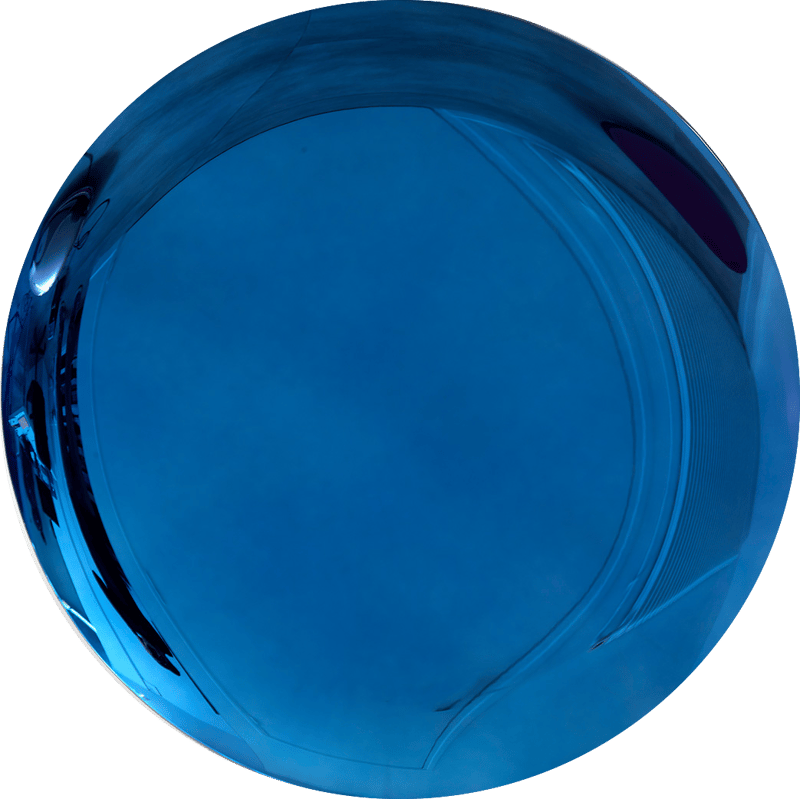 Deep blue 1
Molded and tinted glass mirror - One of a kind original artwork
90cm x 90cm
available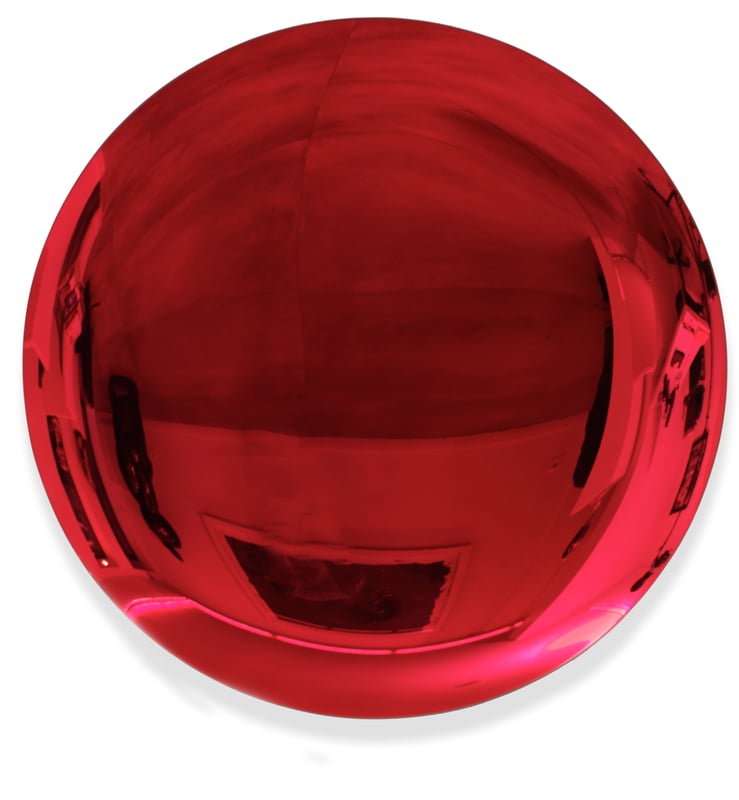 Deep red 1
Molded and tinted glass mirror - One of a kind original artwork
90cm x 90cm
available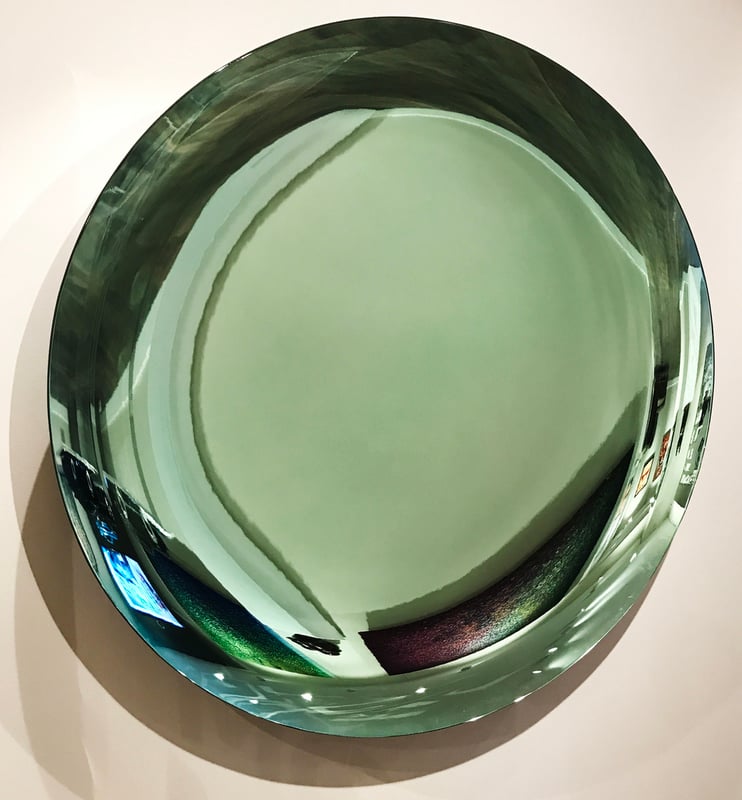 Deep Green Water Color
Molded and tinted glass mirror - One of a kind original artwork
90cm x 90cm
available