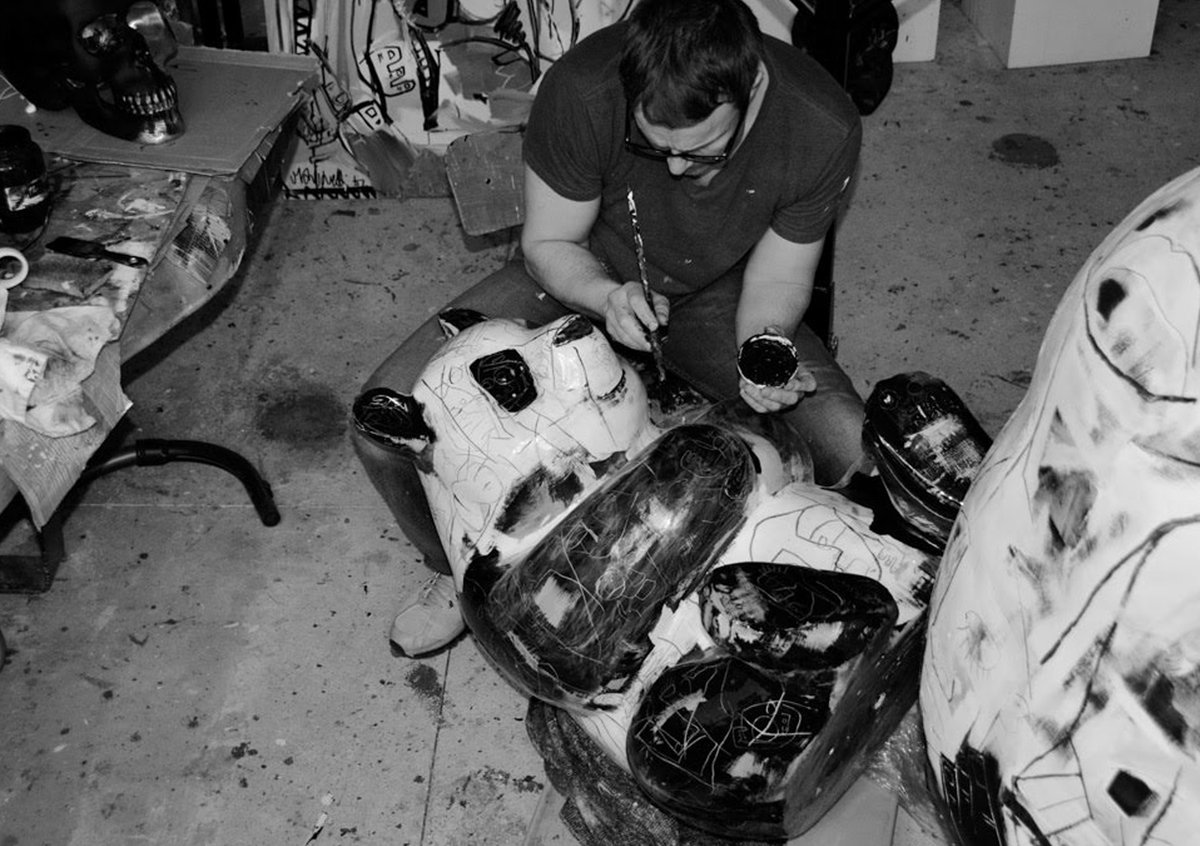 For over 15 years, Julien Marinetti has charted his own course as an artist. The painter, sculptor, engraver and illustrator has his own unique and novel artistic approach. Merging painting and sculpture, he has created what he calls "the syncretism of art.
His sculptures, bulldogs, pandas, penguins, cranes and teddy bears are made out of clay, then bronze. These tridimensional works express his neoexpressionist painting style as if on canvas. The spectator must walk around the work to discover all its subtlety and secrets. Marinetti's works are unique, whether they are paintings on canvas or any of the other media he uses; whether they are life-size or in larger formats.
Julien Marinetti is a total artist. He is the living antithesis of resin, monochrome and Photoshop, and violently refutes any sort of "art" that is easy. He calls instead for an authentic and sincere form of art, one that links technical know-how and creativity.

He paints, sculpts, draws, engraves, tears up, glues back together and destroys – all to better rebuild. He enriches the most ordinary art forms like cardboard, concrete and wood. He recycles, reinvents and diverts without ever losing his way in the unconscious that guides him. Collectors and art lovers around the world prize his unrestrained creativity and impressive production; they have been won over by his chromatic palette, his passion for the great themes in art history, his erotic but never vulgar subjects, his politically incorrect humor, his reinterpretation of traditional myths and his tributes to his own masters and teachers.
His principal work, Doggy John, is now an icon. For 15 years it has traveled the world and delighted people in major cities like Paris, New York, London or Singapore, and in fabled sites like Courchevel, Cannes, Calvi, Tel Aviv or Marrakesh. His public is always amazed by his hymns to color, and by his creative ferment which is constantly being renewed.
Filter by categories :
All

Cat

Doggy

Panda

Penguin

Other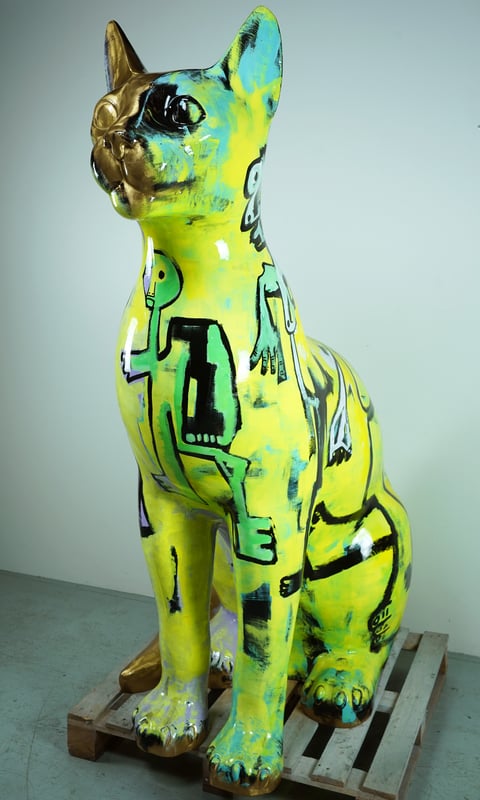 Bastet Cat
Painted bronze sculpture - One of a kind original artwork
200cm x 100cm x 140cm
available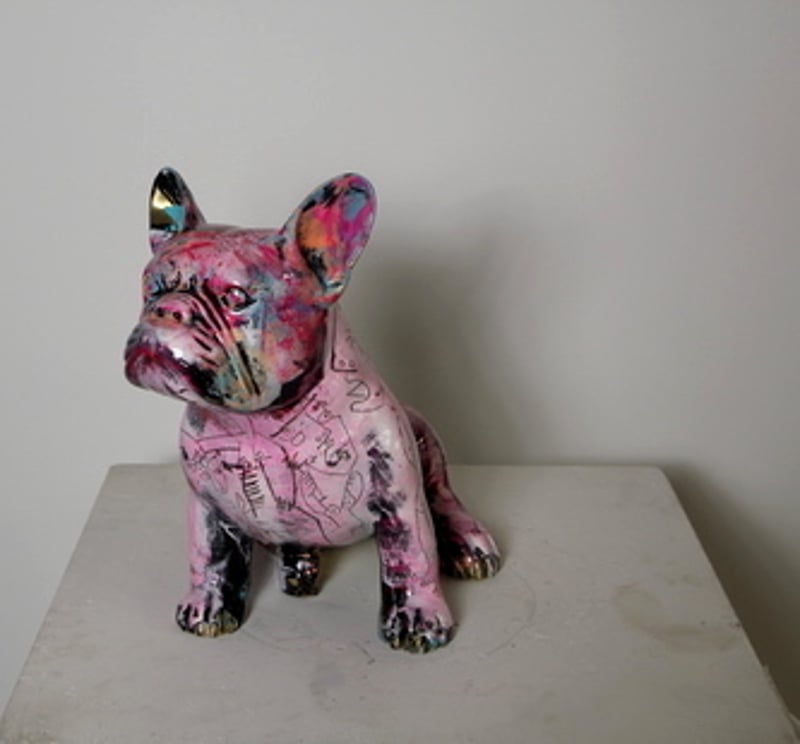 Doggy John
Painted bronze sculpture - One of a kind original artwork
35cm x 40cm x 25cm
available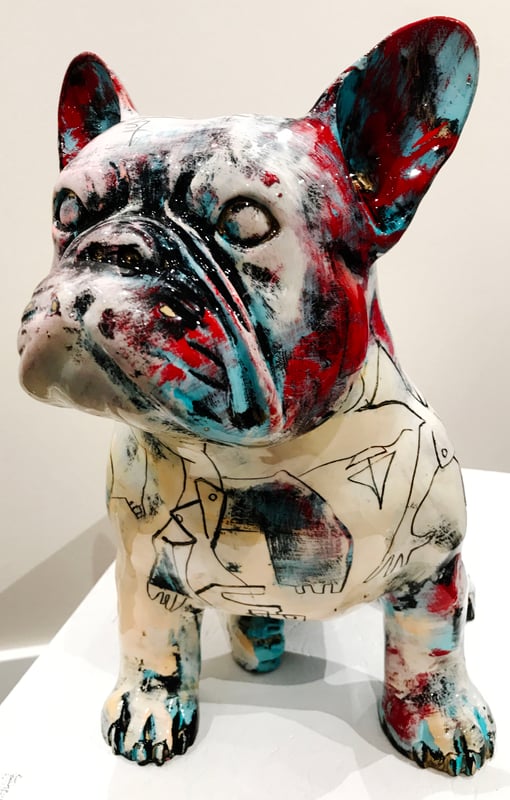 Doggy john, 2020
Painted bronze sculpture - One of a kind original artwork
35cm x 40cm x 25cm
available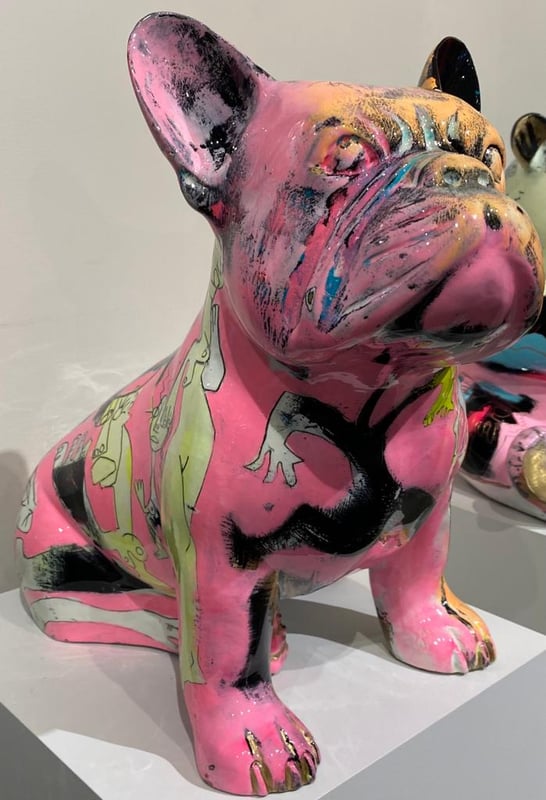 Doggy, 2022
Painted bronze sculpture - One of a kind original artwork
40cm x 45cm x 24cm
available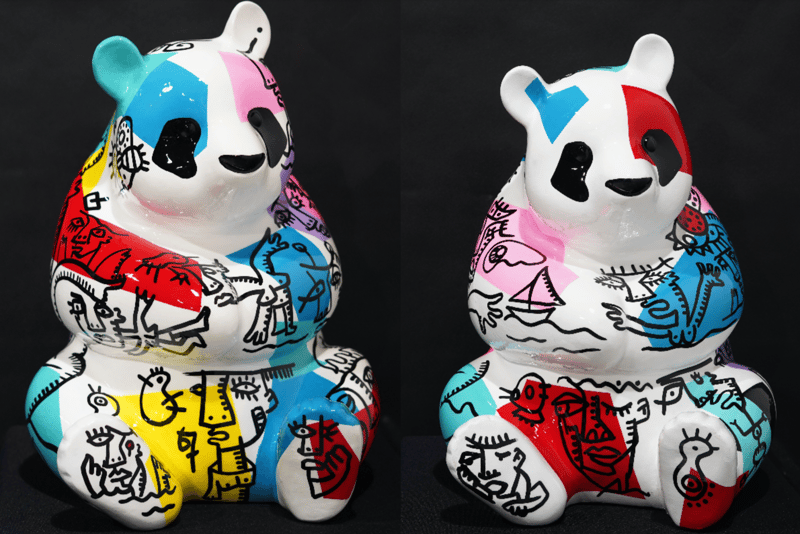 Jumeaux Pandas
Painted bronze sculpture - One of a kind original artwork
40cm x 30cm x 30cm
available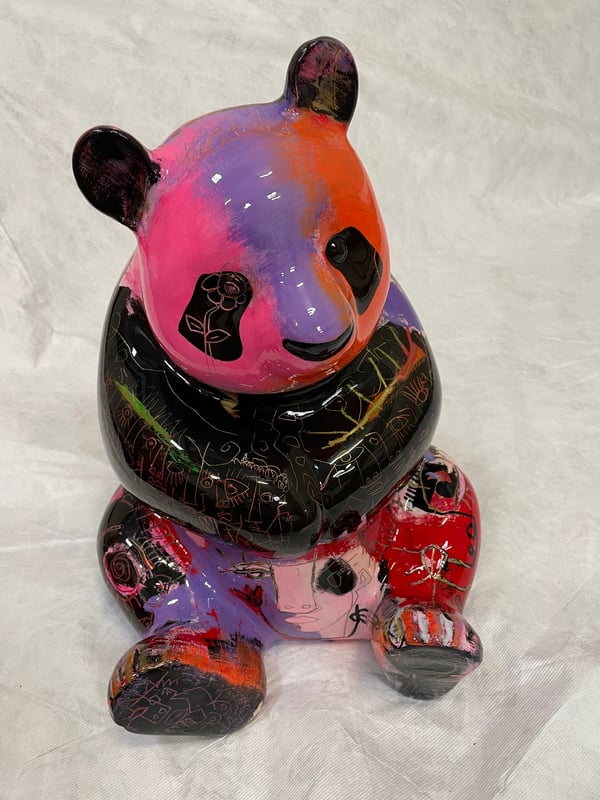 Panda, 2022
Painted bronze sculpture - One of a kind original artwork
41cm x 26cm x 29cm
available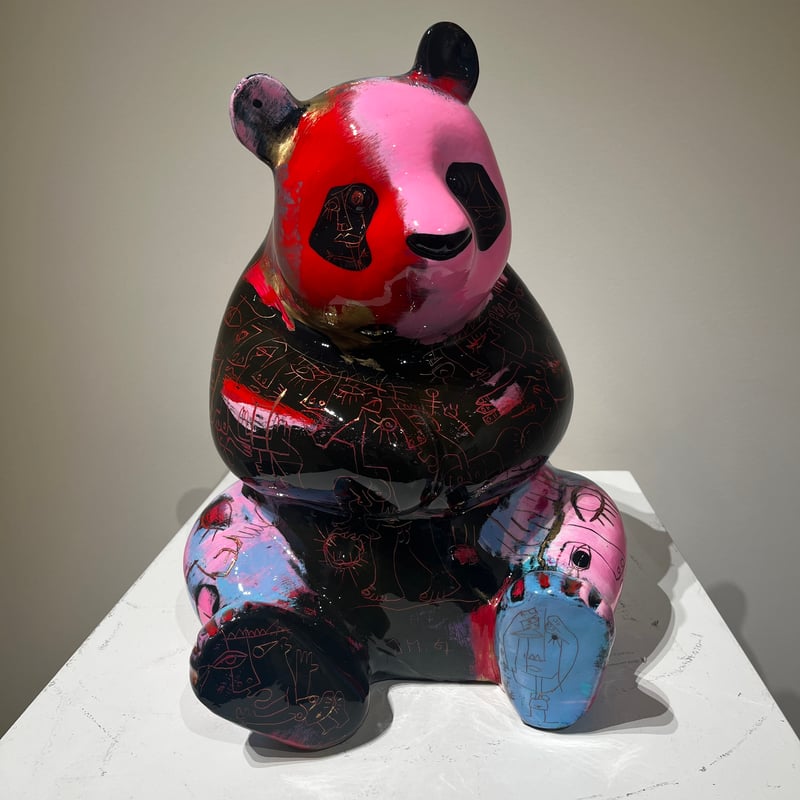 Panda
Painted bronze sculpture - One of a kind original artwork
40cm x 30cm x 35cm
available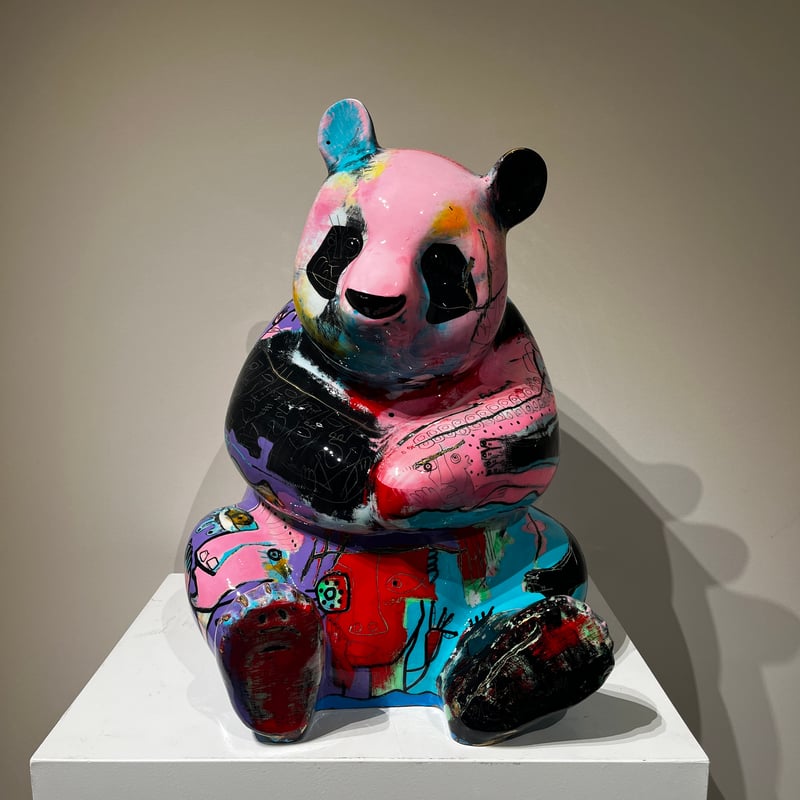 Panda
Painted bronze sculpture - One of a kind original artwork
60cm x 50cm x 50cm
available
Pingouin
Painted bronze sculpture - One of a kind original artwork
40cm x 20cm x 20cm
available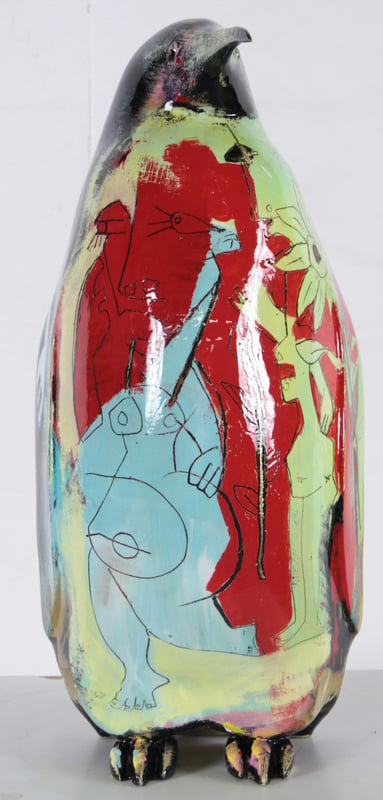 Pingouin
Painted bronze sculpture - One of a kind original artwork
40cm x 20cm x 20cm
available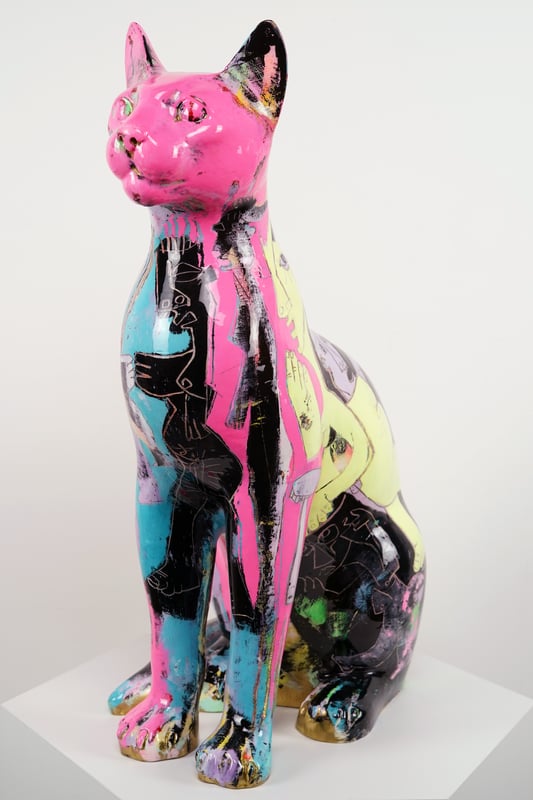 Chat assis
Painted bronze sculpture - One of a kind original artwork
59cm x 50cm x 26cm
available
Teddy Bear, 2022
Painted bronze sculpture - One of a kind original artwork
61cm x 38cm x 45cm
available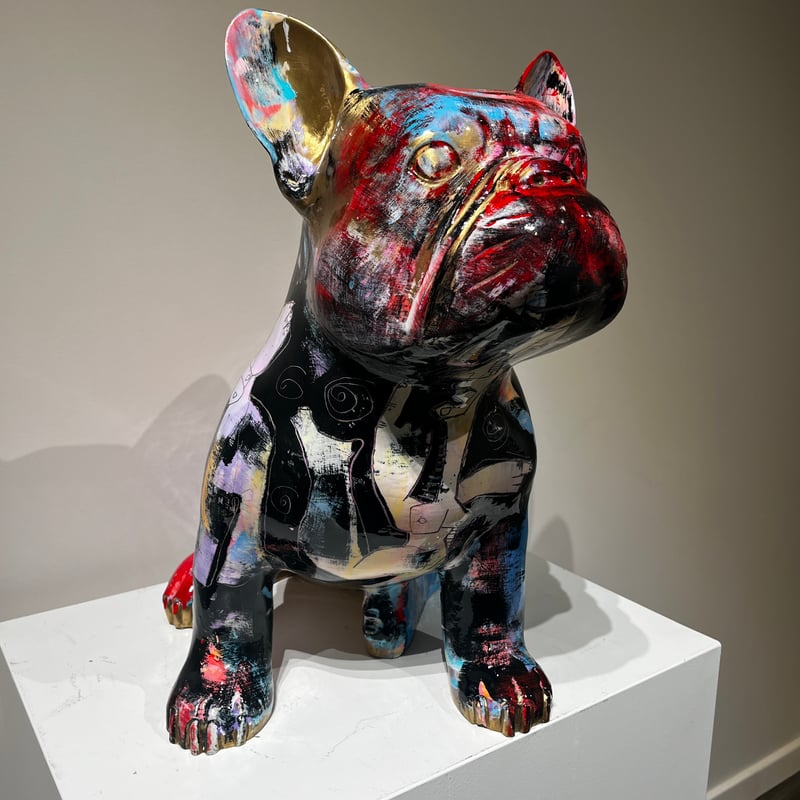 Doggy John
Painted bronze sculpture - One of a kind original artwork
55cm x 38cm x 53cm
available