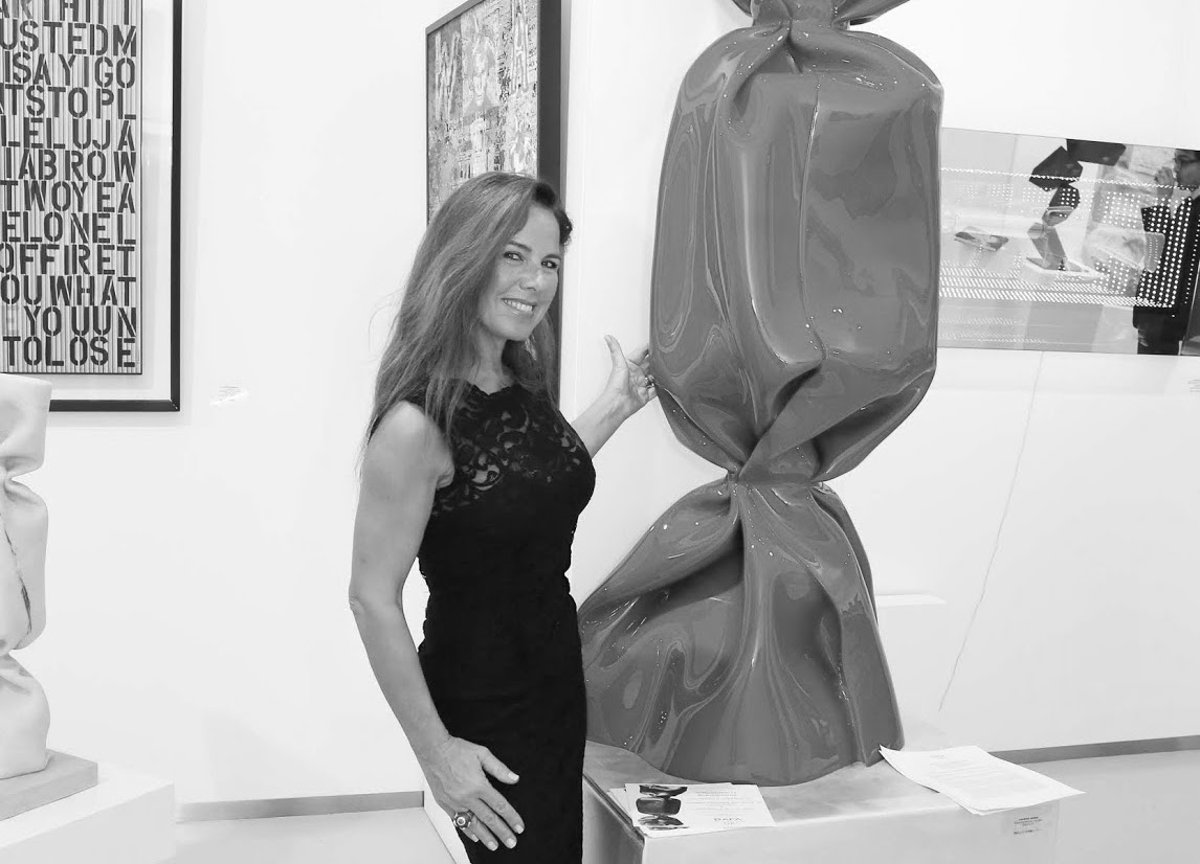 Laurence Jenkell lives and works in Vallauris, in the Alpes-maritimes. Self-taught, she started to create on her own in the middle of the 90s. Her artistic research led her to experiment with various techniques such as inclusion, dripping, firing, casting, etc.

After multiple attempts, she successfully mastered and dominated Plexiglas, obtaining the "wrapping" technique, which will allow her to produce the Candy sculpture that has obsessed her for many years now.

That candy allowed her to exorcise devils of her childhood and made her question herself about her own heredity. The artist is going to transform it and work it in various more and more imaginative and dreamlike searches. She shapes it, plays around its structure and its twisting to arrive quite naturally at the spiral of the DNA double helix. Through this new creative orientation, the artist transmits us a little of her own DNA.

Exposed all over the world, Laurence Jenkell began travelling a lot. She got seized by the surrounding architecture sometimes connected to a heart-rending current events and decided to let herself being inspired and open to a more architectural universe. This new work of perfect constructions consists of buildings that nevertheless the human being was not able to refrain from destroying.By building these works, she penetrated into the complex universe of the Man in front of the evolution of environment and his dependence to the machine. A new inspiration was revealed to her: the Robot, the interpreter of this complexity and very powerful theme of her latest serie.

Laurence Jenkell's work stems both from an intellectual and a cultural process. Her pieces are present in more than 25 countries, and her works are included in major private, public and institutional collections.
Filter by categories :
All

Drapeau

Wrapping bonbon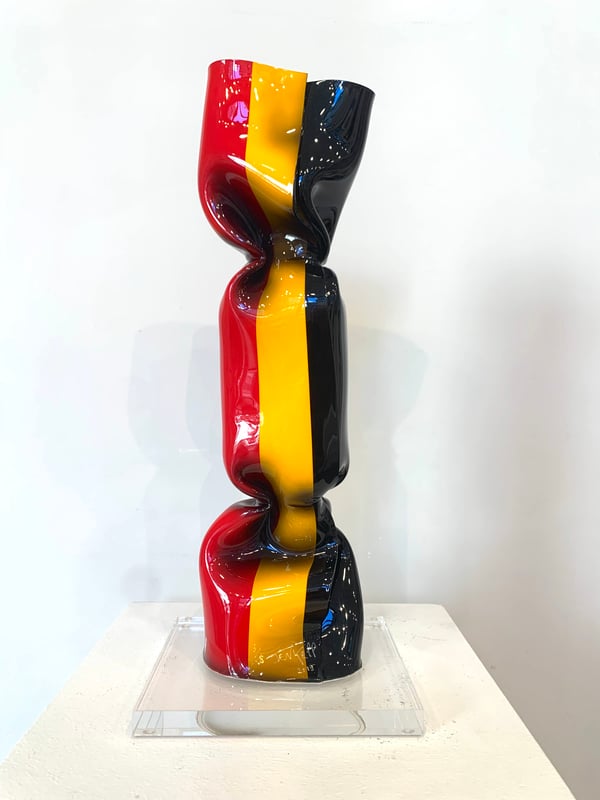 Wrapping Bonbon - Drapeau Belge N 4698
Resin sculpture - Original edition 8 ex + 4 AP
40cm x 17cm x 15cm
available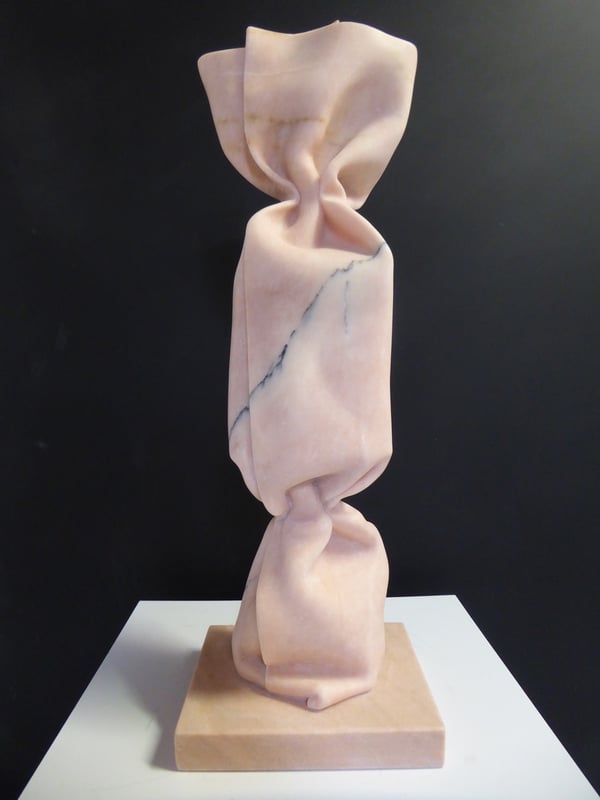 Wrapping Bonbon Marbre rose du Portugal N°4429, 2017
Portugal pink marble sculpture - One of a kind original artwork
84cm x 29cm x 25cm
available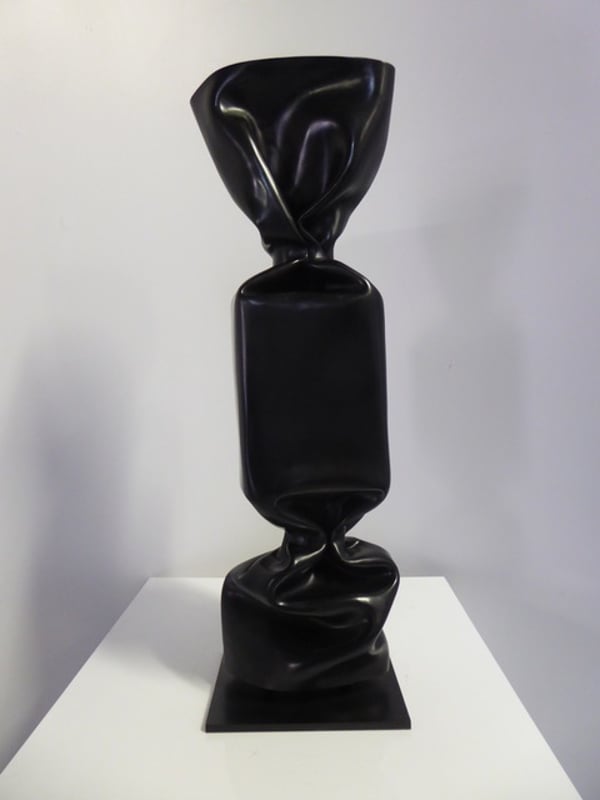 Wrapping Bonbon Bronze patiné noir N°4599, 2017
Bronze sculpture - Original edition 8 ex + 4 AP
81cm x 24cm x 19cm
available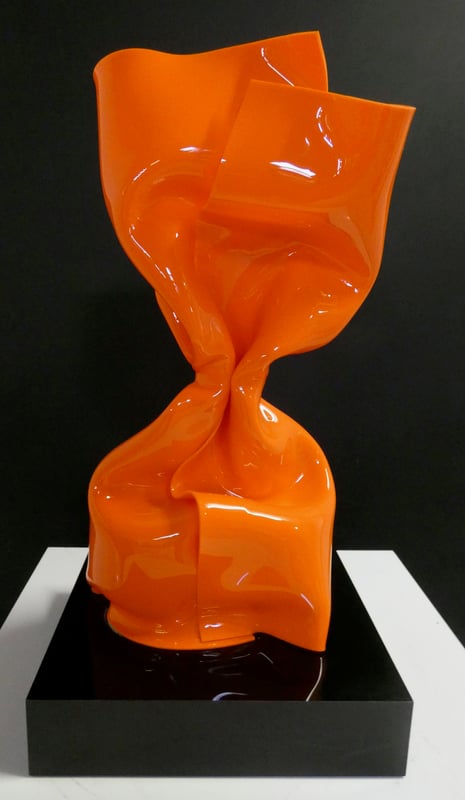 Wrapping Crush Orange N°4534, 2018
Plexiglass sculpture - One of a kind original artwork
59cm x 0cm
available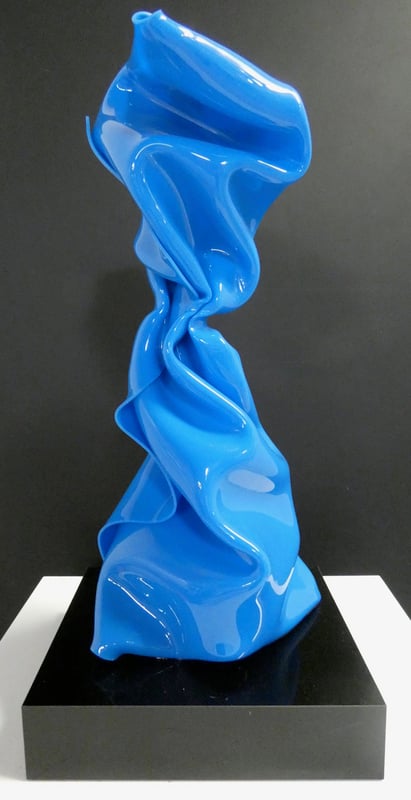 Wrapping Twist Bleu N°4660, 2018
Plexiglass sculpture - One of a kind original artwork
70cm x 0cm
available