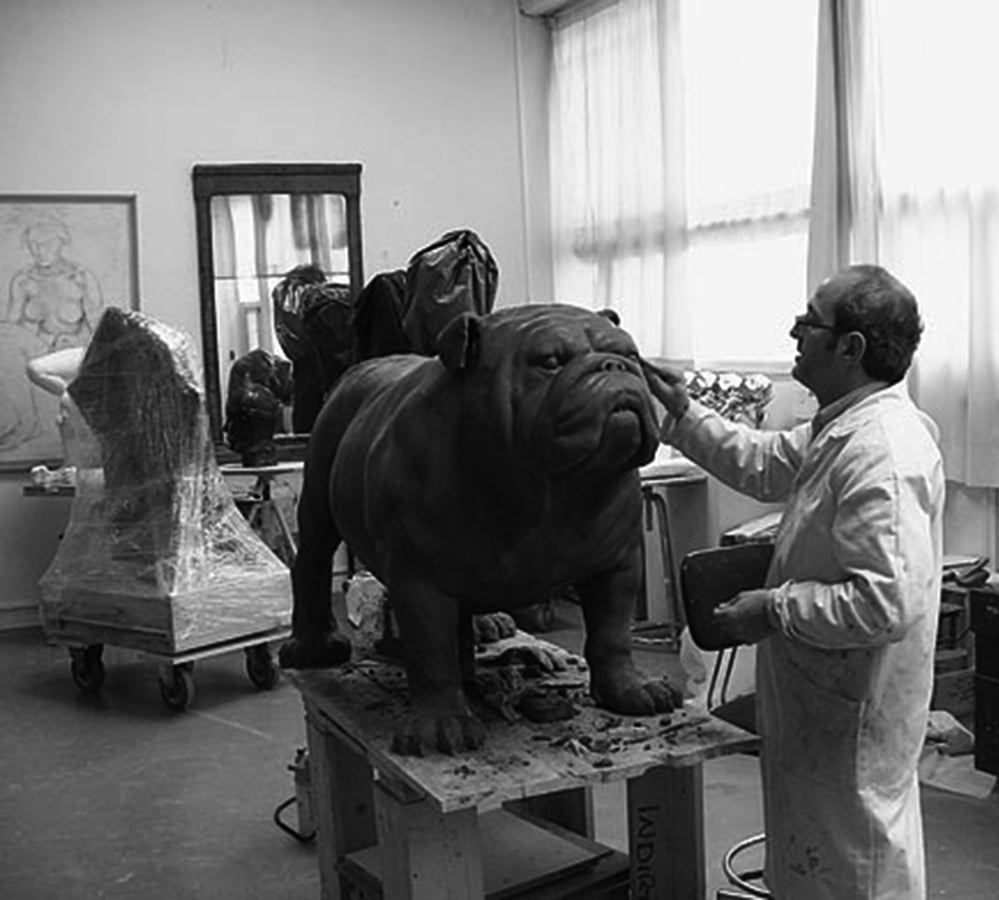 Mauro Corda is a French sculptor of Italian origin, born in 1960. As a sculptor, he is very sensitive to color. In addition to patinas, he also uses chrome, silver, gilding and painting on his bronzes. From there he also drifted to other materials than bronze, such as aluminum and iron. He spends a lot of time in Pietrasanta, Italy, where he works with marble and terracotta. Mauro Corda is thus a true magician who kneads the material to his will, whatever it is, and bends it to his will.

The central theme of Maura Corda's work is always the same: the representation of the individual in all his roles, environments and situations. The expressive power of the sculptor is too powerful to be limited to one material. Thus, he will remake the bronze bust of an Asian girl in ceramic, because it will allow him to bring out aspects of her essence that would otherwise remain hidden in bronze. There is something delicate about white marble, while a male bust in aluminum exudes an almost divine glow.

"No preconceived notions or moral prejudices, no repugnance or modesty can govern beauty. The human being fascinates me, he is everywhere, in the form that God or Nature has given him, gestation as well as agony. How to express it?

Whether it is the acid of youth, the pulp of maturity, the exhaustion of senescence, the skeleton, always, is essential.

It is the gallows of the sculpture, giving the volume that underlies life...". Mauro Corda.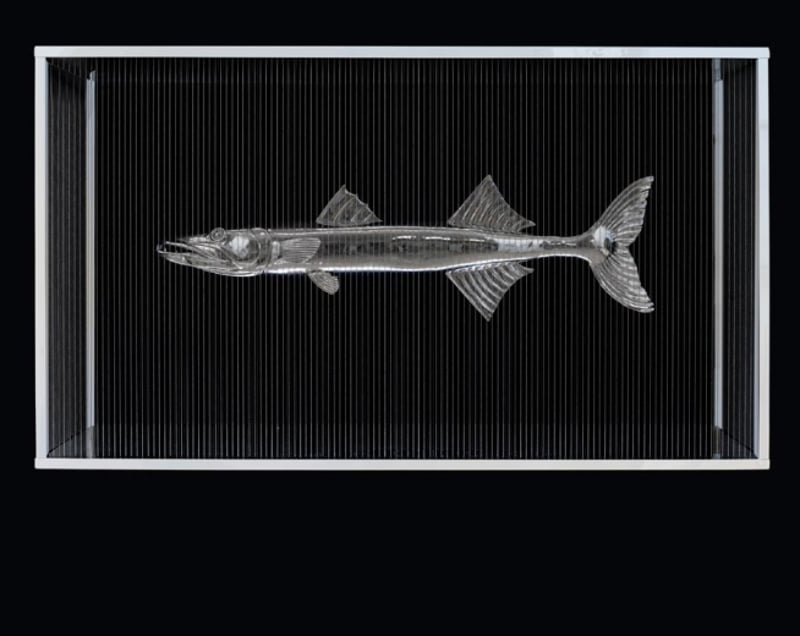 Barracuda
Aluminum casting - Original edition 8 ex + 4 AP
40cm x 180cm x 100cm
available
90cm x 178cm x 48cm
available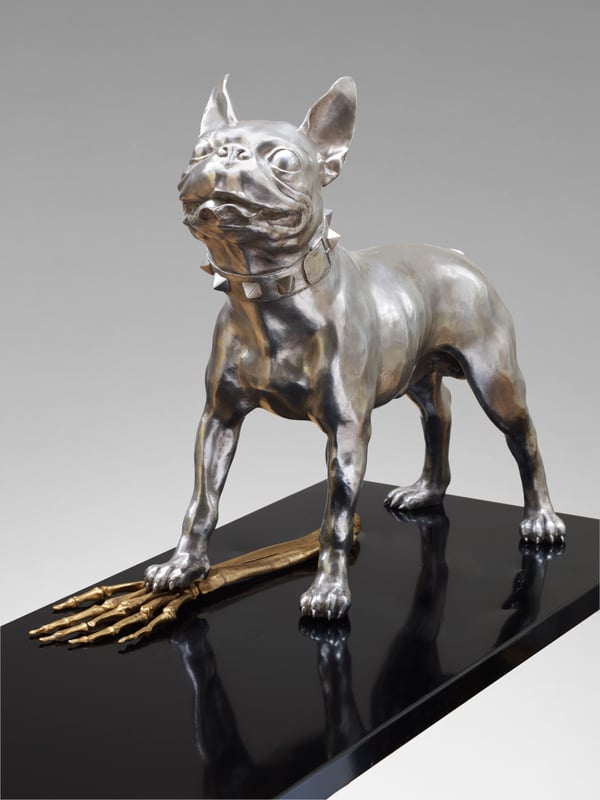 Boston terrier
Bronze sculpture - Original edition 8 ex + 4 AP
50cm x 22cm x 43cm
available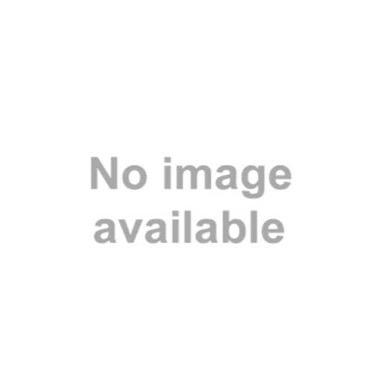 Ballon Femme vert italien
Resin sculpture - Original edition 8 ex + 4 AP
200cm x 25cm x 24cm
available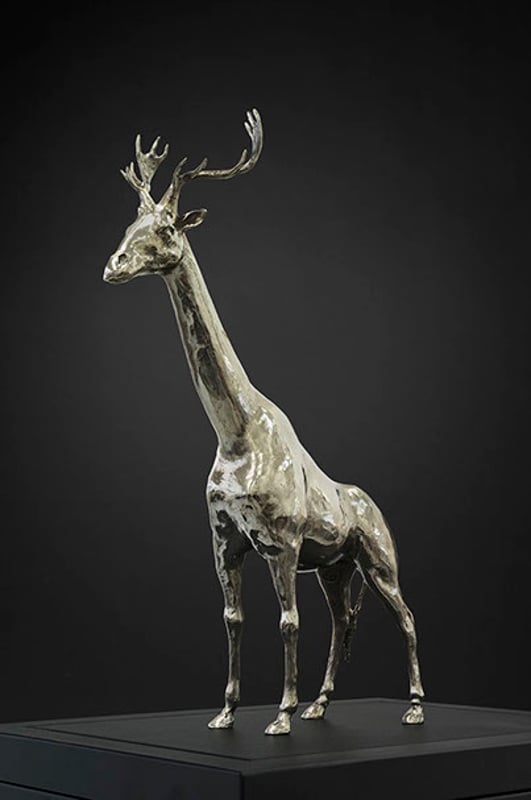 Girafe-cerf
White bronze sculpture - Original edition 8 ex + 4 AP
114cm x 64cm x 24cm
available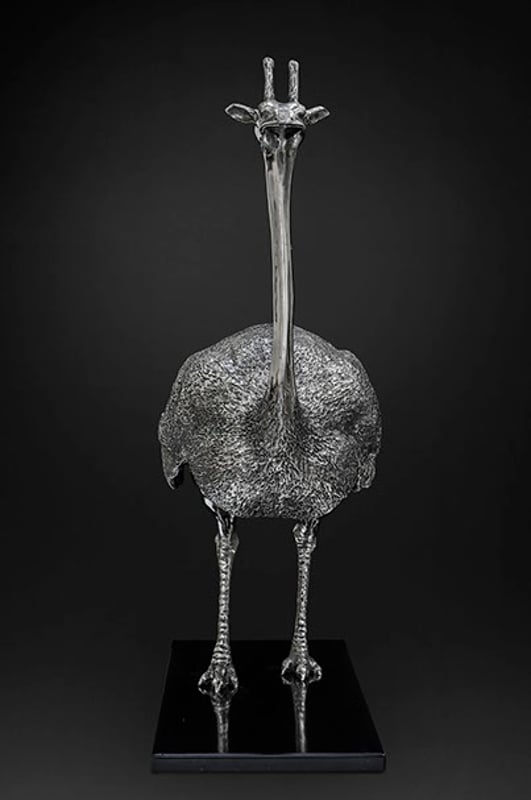 Autruche-girafe
White bronze sculpture - Original edition 8 ex + 4 AP
117cm x 58cm x 20cm
available
Hippopotame-rhinocéros
White bronze sculpture - Original edition 8 ex + 4 AP
50cm x 24cm x 20cm
available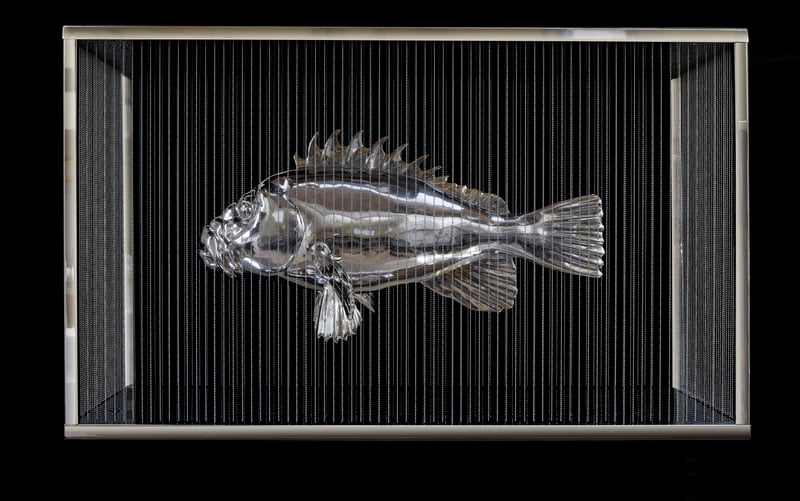 Mérou
Aluminum sculpture - Original edition 8 ex + 4 AP
45cm x 74cm x 50cm
available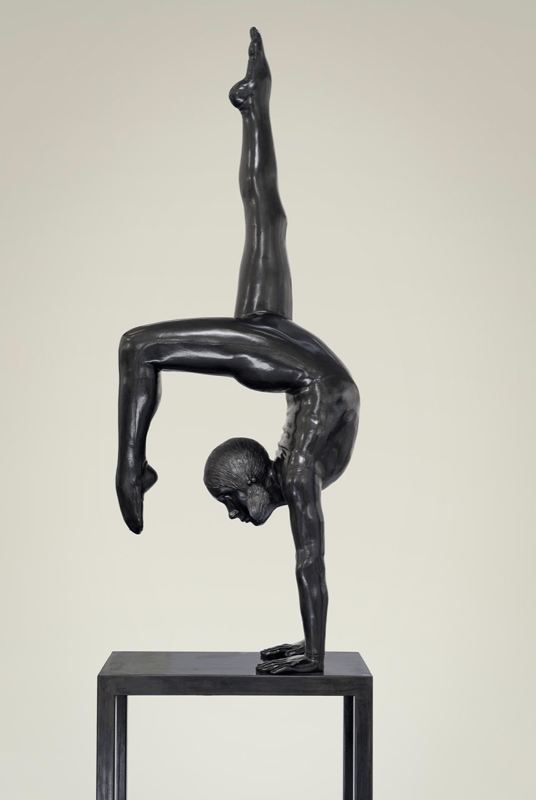 Contorsionniste aux couettes
Bronze sculpture - Original edition 8 ex + 4 AP
250cm x 60cm x 35cm
available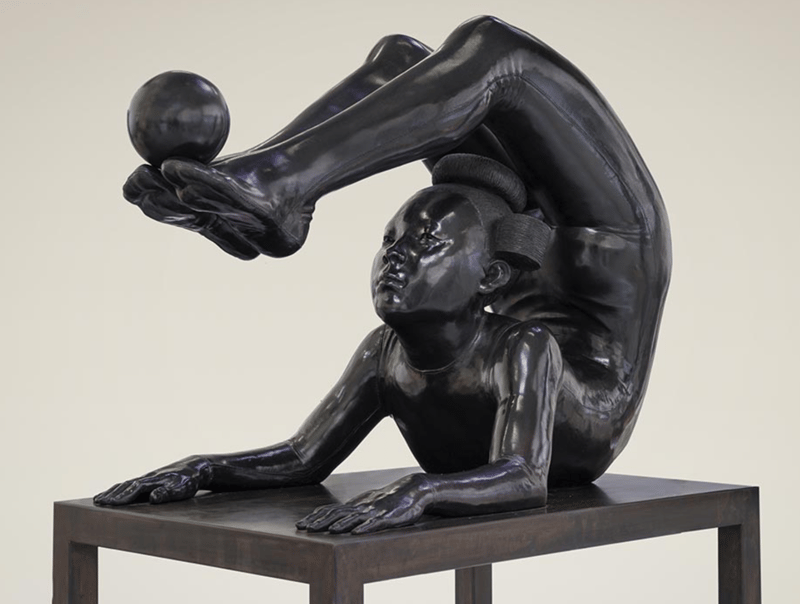 Contorsionniste à la balle
Bronze sculpture - Original edition 8 ex + 4 AP
157cm x 60cm x 50cm
available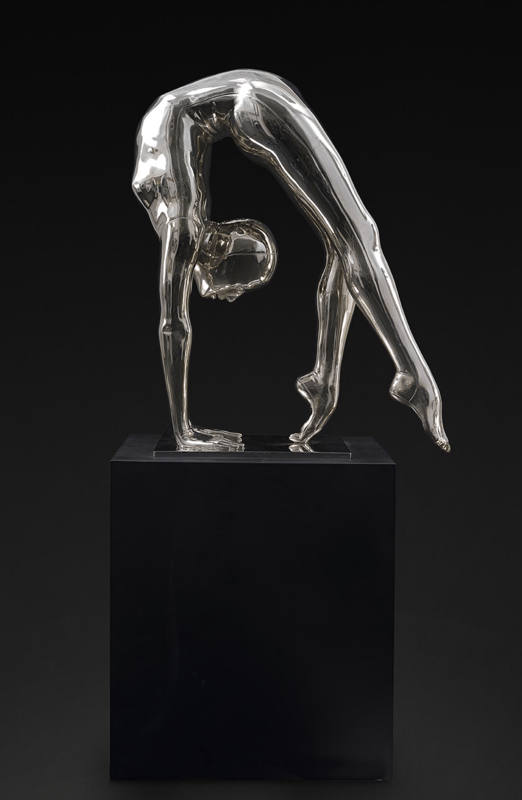 Contorsionniste XXVII
White bronze sculpture - Original edition 8 ex + 4 AP
100cm x 83cm x 45cm
available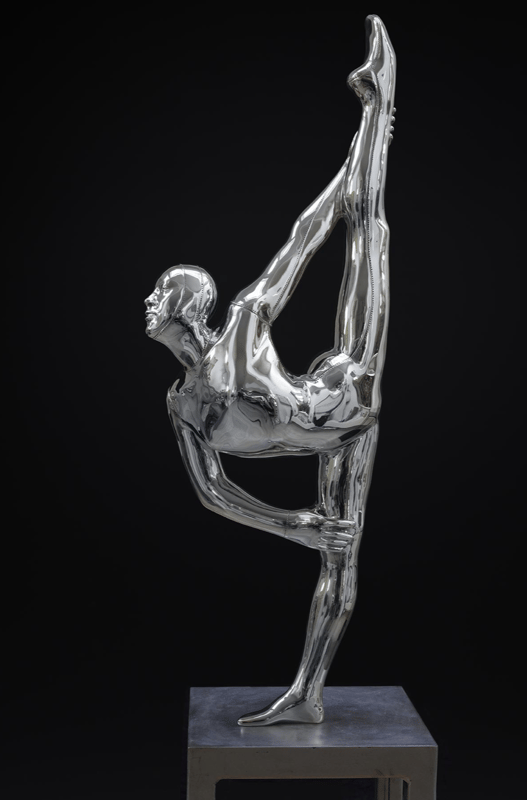 Contorsionniste XIX
Bronze sculpture - Original edition 8 ex + 4 AP
90cm x 26cm x 17cm
available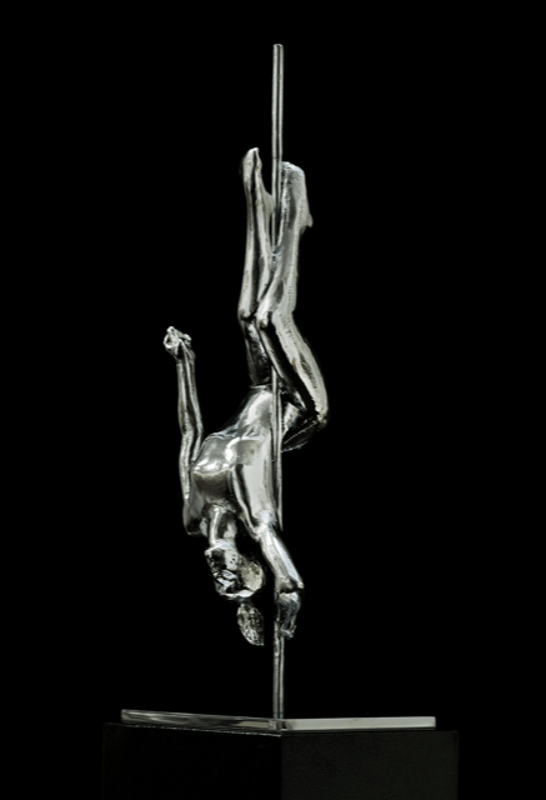 Pole Dance 15
Polished stainless steel sculpture - Original edition 8 ex + 4 AP
60cm x 26cm x 26cm
available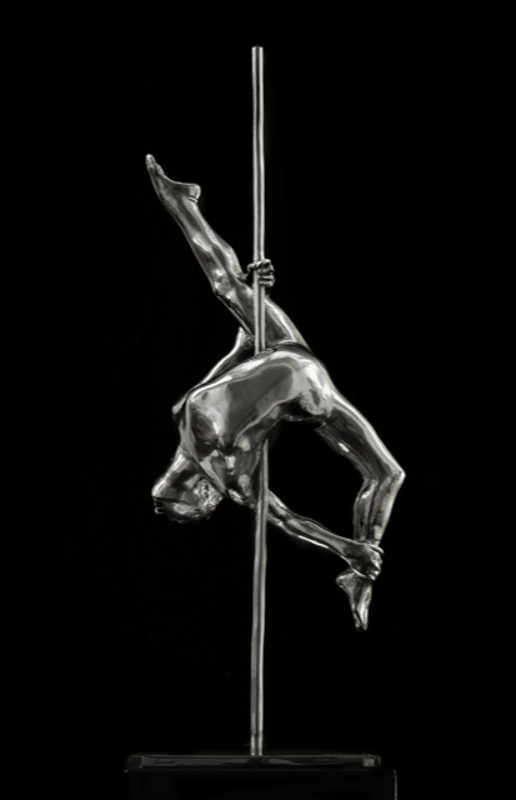 Pole Dance 2
Polished stainless steel sculpture - Original edition 8 ex + 4 AP
61cm x 21cm x 18cm
available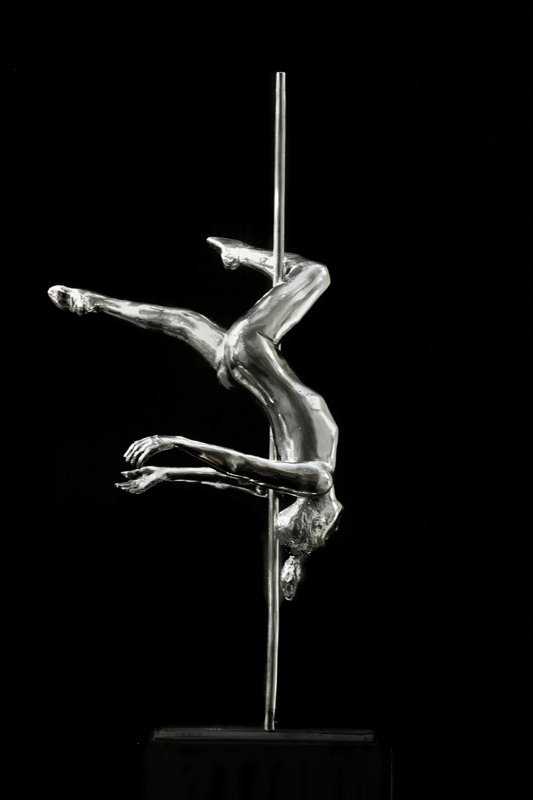 Pole Dance 12
Polished stainless steel sculpture - Original edition 8 ex + 4 AP
59cm x 31cm x 18cm
available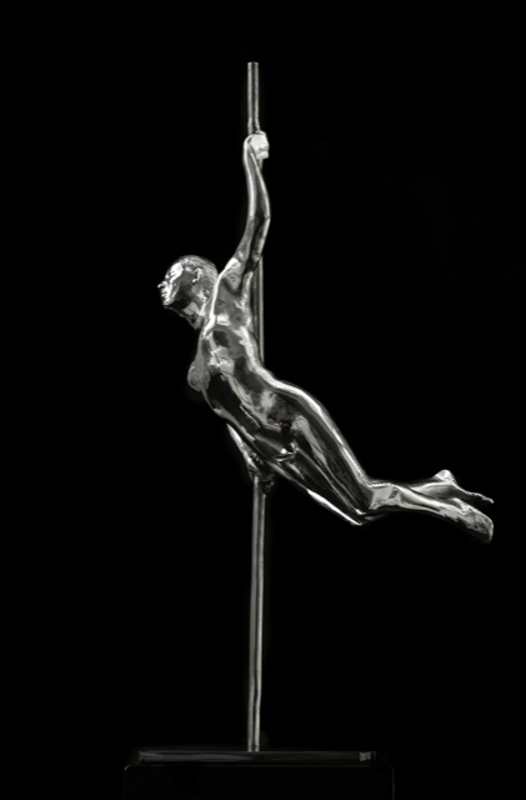 Pole Dance 13
Polished stainless steel sculpture - Original edition 8 ex + 4 AP
59cm x 30cm x 18cm
available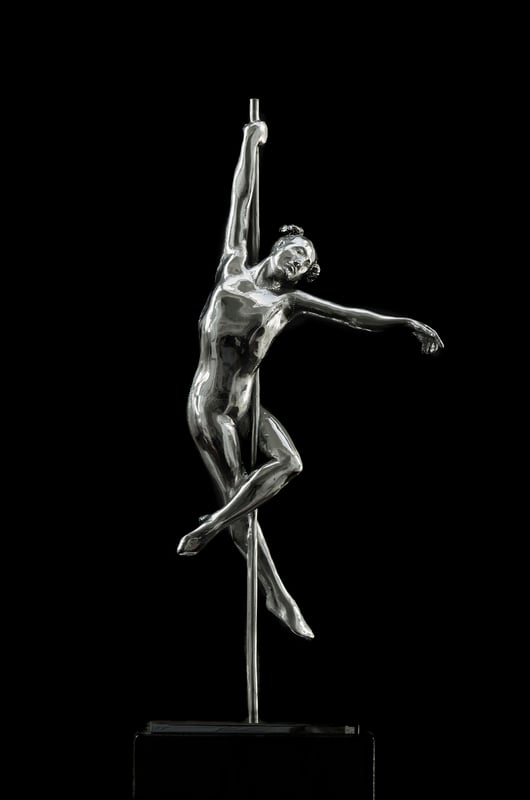 Pole Dance 5
Polished stainless steel sculpture - Original edition 8 ex + 4 AP
62cm x 30cm x 18cm
available