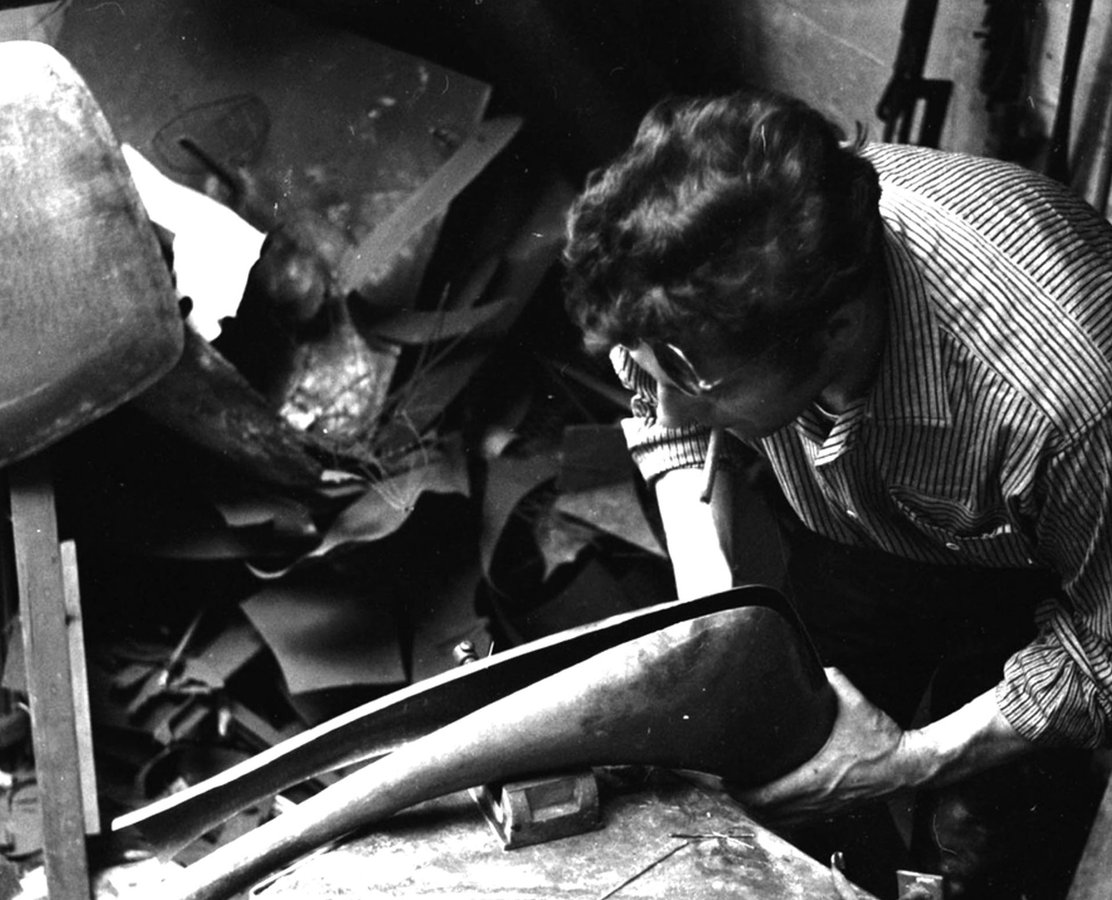 Philippe Hiquily (1952-2013) was a French sculptor born in Paris. He became a metal sculptor at the beginning of the 50's. He frquented the studios ot other masters such as Jean Tinguely and Germaine Richier while he was still studying at the Ecole des Beaux-Arts of Paris.
His first exhibition was in 1955 in a Parisian gallery. A few years after, in 1959, his works were exhibited in New York where he met all the important names of American art such as Léo Castelli, Rauschenberg, James Rosenquist, Jasper Jones… At this point, his works have been acquired by important museums including the MOMA and the Guggenheim Museum in New York, the Musée Beaubourg and the Musée d'Art Moderne in Paris, but also by private collectors.
Focused on the search of balance, his works are a combination of flat but large volumes, and filiform parts. The characterization of his work is an omnipresent erotism with some figures borrowed from nature.


Expositions :
- Musée d'art moderne de la ville de paris, paris
- Fond national d'art
contemporain, la defense, paris
- Musée d'art et d'industrie (loire), Saint-Etienne, France
- Musée d'art et d'histoire
(ile-de-france), France
- ville de Bordeaux, France
- Ville de Reims, France
- The Israel Museum, Jerusalem
- The Salomon R.Guggenheim Museum, New York
- The Museum of Modern Art, New York
- Hirshhorn Museum and
sculpture garden, Washington DC
- University of Iowa Museum of art
- Musée d'art contemporain, Montréal
- Musée d'art contemporain,
la Havane
- Ville de Shanghai, Chine
etc...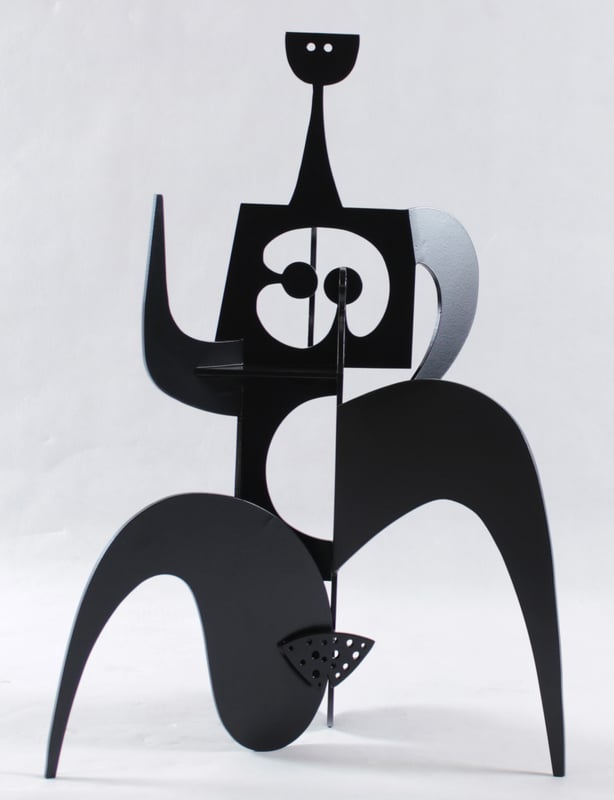 Marathonienne
Steel sculpture - Original edition 8 ex + 4 AP
55cm x 37cm x 19cm
available
115cm x 78cm x 40cm
available
130cm x 90cm x 50cm
available
135cm x 90cm x 50cm
available
135cm x 93cm x 46cm
available
144cm x 100cm x 50cm
available
275cm x 192cm x 96cm
available
350cm x 0cm
available
Épicurienne - Mini, 2010
Metal sculpture - Signed original edition of 1000 ex
16cm x 8cm x 8cm
available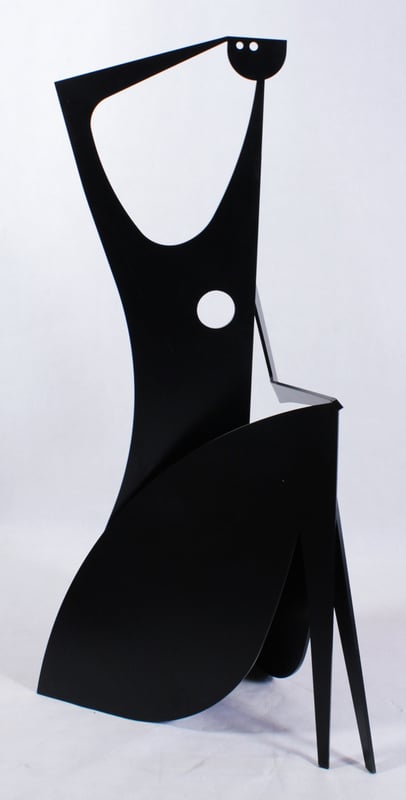 Epicurienne - 180 cm
Steel sculpture - Original edition 8 ex + 4 AP
180cm x 75cm x 90cm
available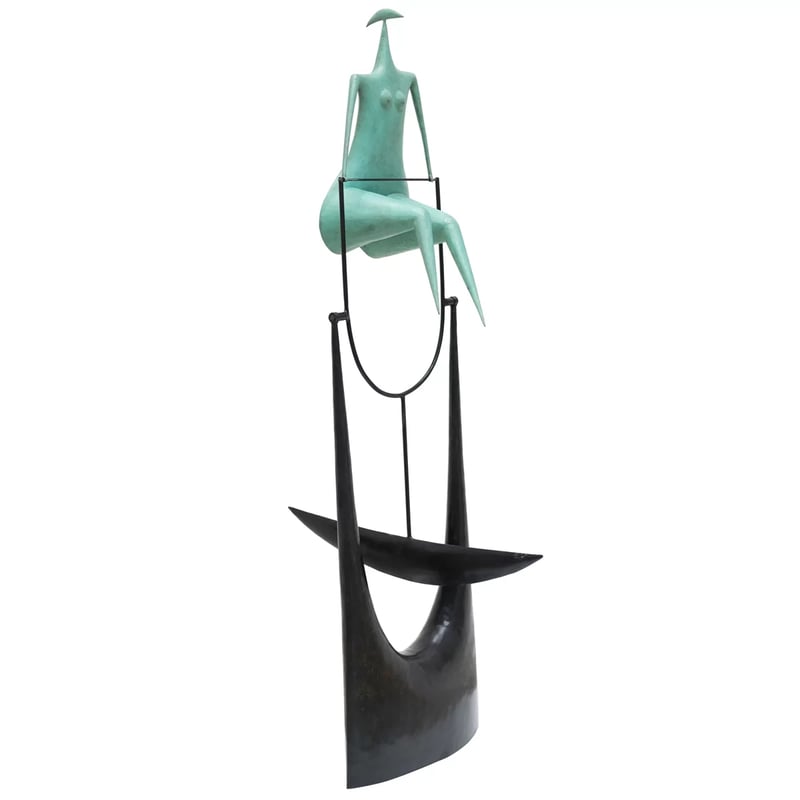 Grande Galipette
Hammered brass with a green and black patina - Original edition 8 ex + 4 AP
168cm x 44cm x 70cm
available