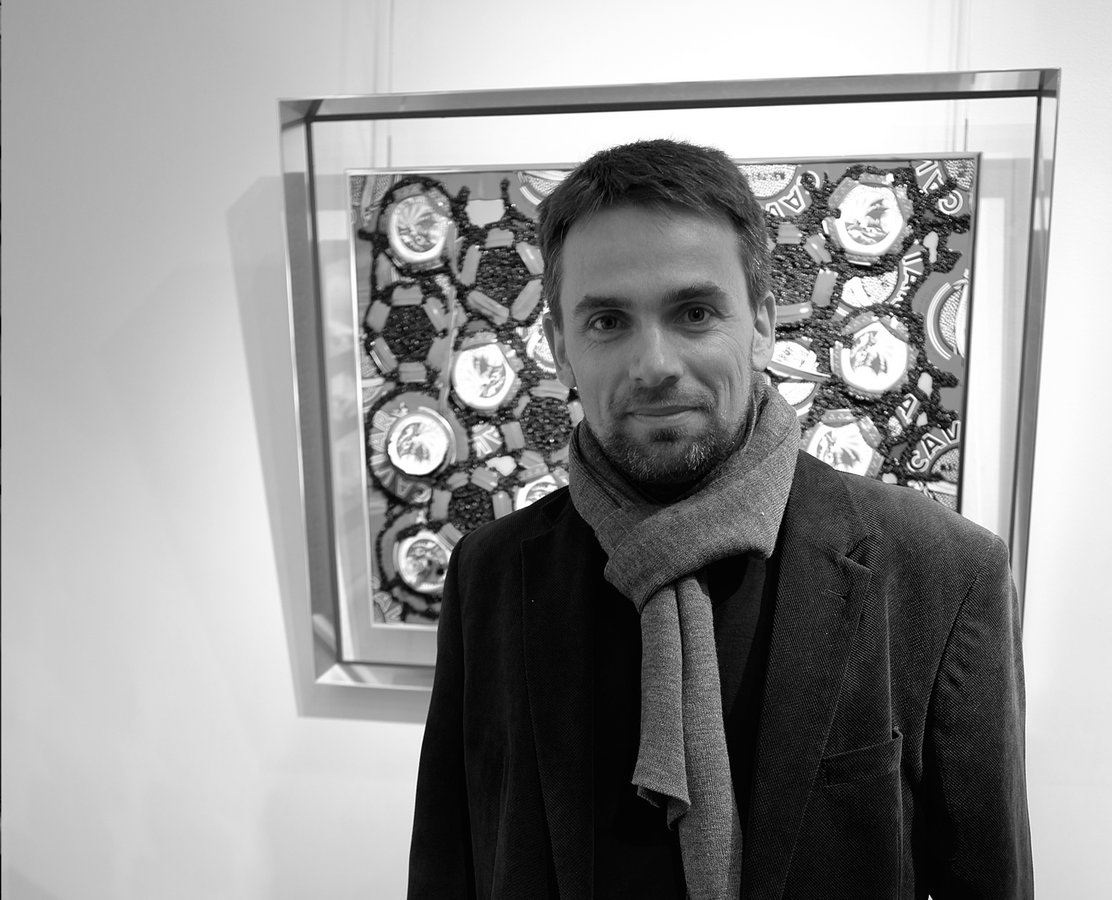 Thomar is a French artist born in 1973.

Passionate about caviar, its history and its actors, his sculptural paintings highlight this passion in an original and generous way.

The tins, which he has collected over the years, become the actors of gastronomic scenes around which he gives life to the caviar grains with great realism.

Incessant ballets, unctuous drips, the metal tins, in turn, destructured or perfectly geometric, surprise you.

Thomar's artworks are an ode to a forgotten refinement that he likes to share with us by combining the authenticity of materials with a modern graphic design.

It is an invitation to come and discover this mythical and mysterious dish in a different way, a jewel of a gastronomy whose history and actors have known how to cross the ages and the countries without losing its magic.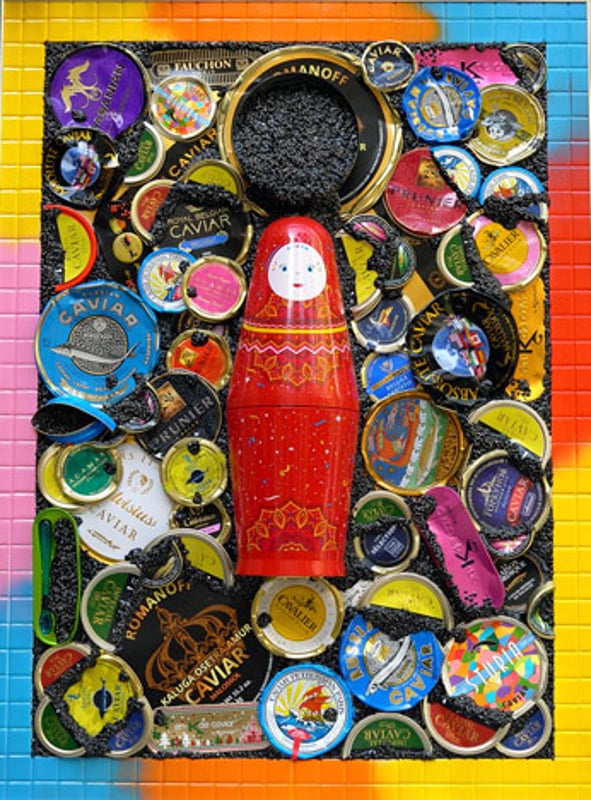 Poupée gourmande
Mixed media on metal and plexiglass - One of a kind original artwork
80cm x 60cm
available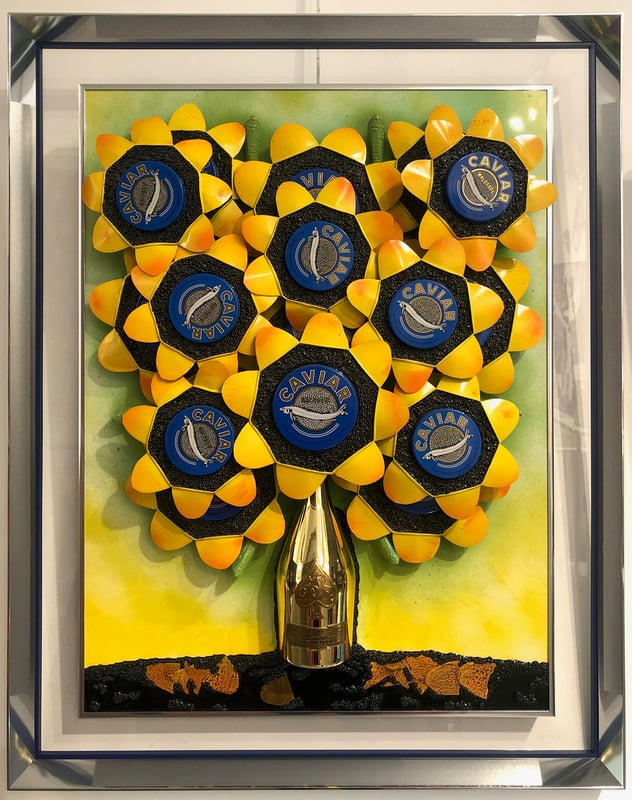 Les tournesols, 2020
Mixed media on metal and plexiglass - One of a kind original artwork
80cm x 60cm
available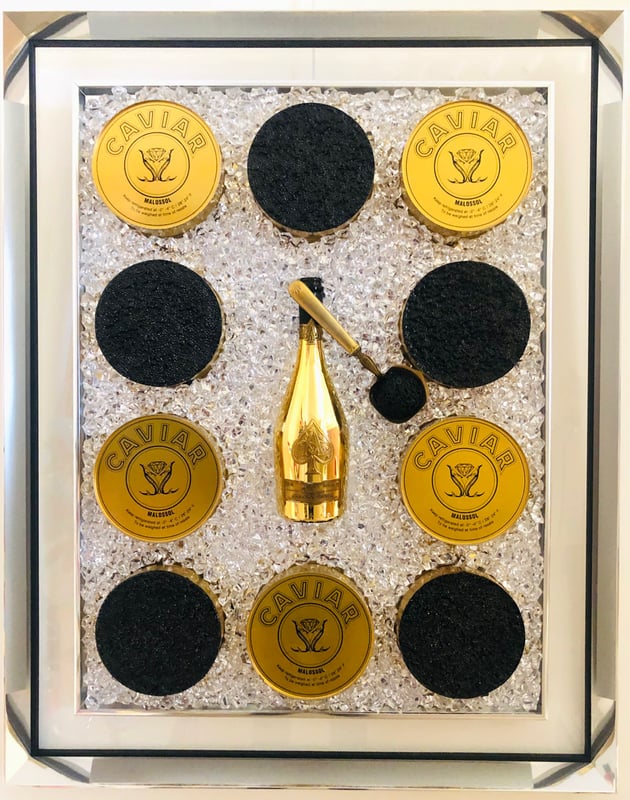 Un monde parfait, 2020
Mixed media on metal and plexiglass - One of a kind original artwork
80cm x 60cm
available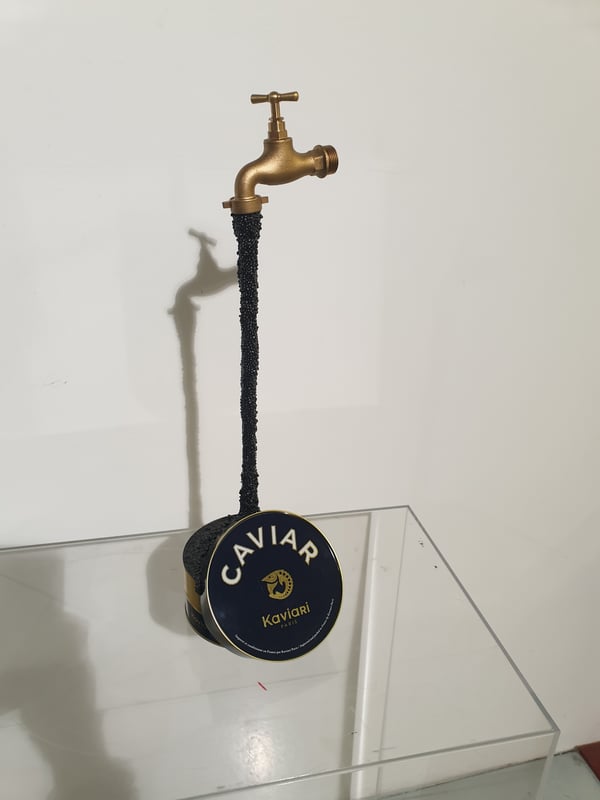 Robinet à caviar - boîte noire, 2022
Metal and resin sculpture - One of a kind original artwork
58cm x 22cm
available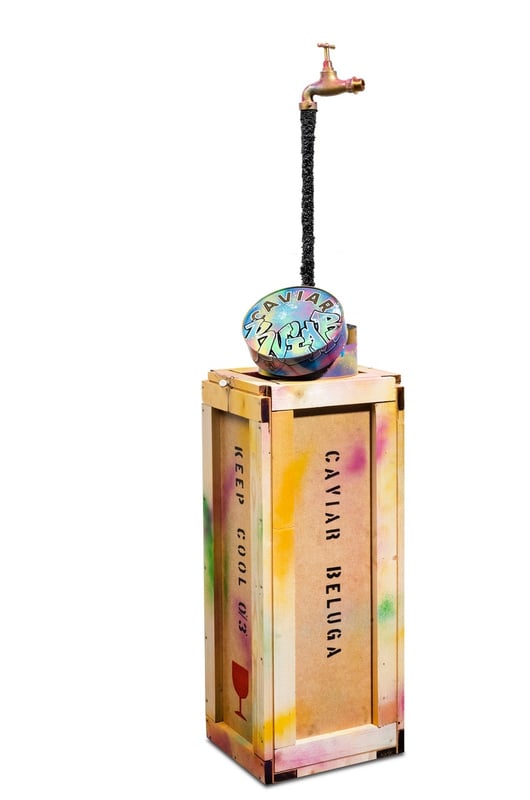 Robinet à caviar - Street Art, 2022
Metal and resin sculpture - One of a kind original artwork
58cm x 22cm x 18cm
available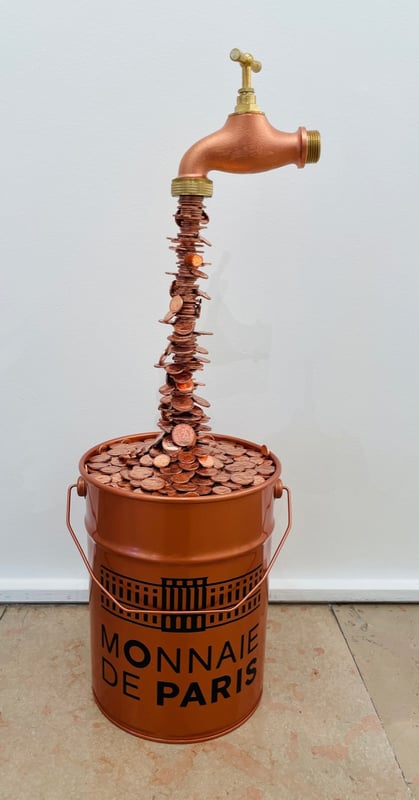 Fontaine Monnaie de Paris cuivre
Metal and resin sculpture - One of a kind original artwork
58cm x 19cm x 19cm
available